Get relief from your back pain
Back pains is a problem that many adults encounter in their everyday lives. There are plenty of things that cause back pain, such as poor posture, weak muscles, and the natural aging process.
Chronic back pain may prevent you from enjoying everyday activities. If you are suffering from chronic back pain, you are in luck! There are many treatment options that can help relieve the pain and improve your mobility & quality of life.
In this list, we'll go over the five best exercises you can do and products you can use to alleviate your back pain. If you see a product you like or think would help, be sure to purchase and ship your product(s) with Shipito!
Shipito is an international package forwarding service that ships packages to over 220 countries and territories around the world. Save up to 80% on shipping costs when you take advantage of Shipito's world class parcel forwarding service!

Click here for more information about how Shipito can help you with all your international package forwarding needs.
Now, let's get your back feeling better.
Top 5 Exercises and Stretches for Back Pain
One of the many reasons you're experiencing back pain is the lack of back mobility or staying too long in a single position. If you work in front of a computer, there's a great chance that you're experiencing stiffness and striking pain in your back.
Here are some exercises you can do to help loosen up your back and reduce the pain.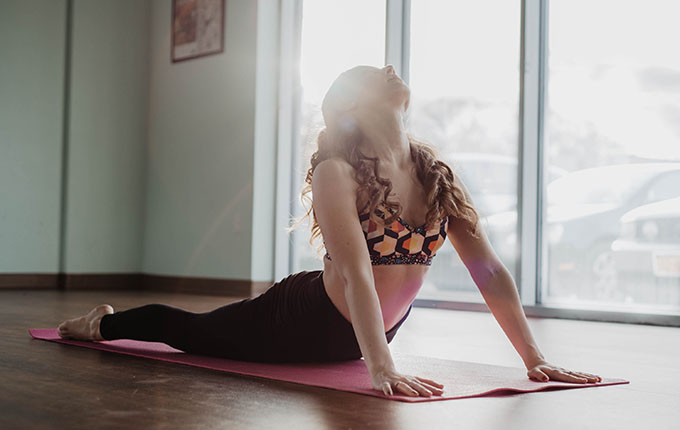 1. Press Up Back Extensions
Press-up back extensions require you to lay down on your stomach, so it's essential to do this on a yoga mat or a clean surface. To do this exercise, lift your chest and arms off the floor as you squeeze your shoulder blades together. Then, slowly lower back down. Repeat this around eight to ten times.
2. Wall Sits
To do a wall sit, stand with your back against the wall and slide down into a seated position. Ensure your feet are hip-width apart and your knees at 90° angles. Maintain this position for 10 seconds, then relax for 10 seconds. Repeat this five times as needed.
This exercise targets your lower back, hip flexors, and core muscles. Besides stretching your lower back, it's also a great and straightforward workout to keep your lower body toned.
This exercise also helps stretch and strengthen your spine, core muscles, and shoulders to reduce the tension in those areas.
3. Bird Dog
Bird dog is an excellent exercise and yoga stance to correct your back posture. To do this, you should start by doing an all-fours position on the floor. Then, extend your left arm forward and right leg backward until both align with your body.
Hold this for a few seconds, then switch sides. You can repeat this exercise to strengthen your core and upper back muscles. This is an excellent stretch to target your upper back pain.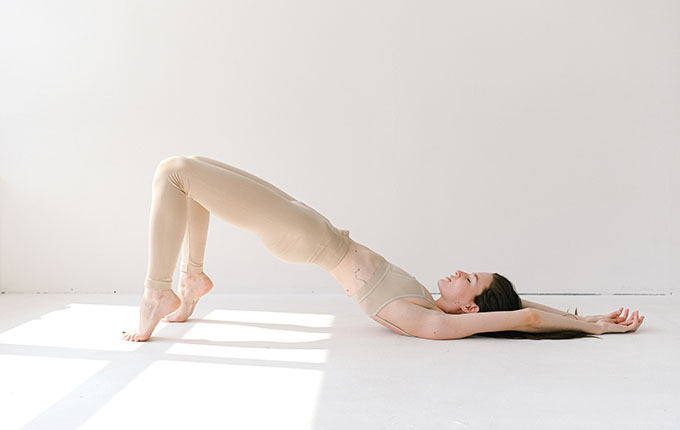 4. Bridges
Although bridging is commonly used to tone your lower body, you can also use this to target your mid back and treat any pain you're experiencing in that area.
Bridging also requires laying down, so do it on a yoga mat or a clean surface. To do this exercise, lie down and bend your knees. Make sure that your soles are flat on the floor.
Bring your hips up with control until you form a straight line from your shoulders to your knees. Hold this position for three seconds before slowly returning to the starting position.
It's essential to have control when you go up and down to maximize the effect of this exercise.
5. Knee to Chest
The last exercise on this list is the knee-to-chest pose. To do this, lie down and bring one of your knees up to your chest while keeping the other leg straight on the floor.
Hold this position for a few seconds before switching legs. Knee to chest helps stretch your lower back and hip muscles to reduce pain in those areas.
Top 5 Products to Treat Back Pain
Routine stretches can help treat back pains over time. But if you want to hasten your back pain treatment, you could use several available therapeutic products. Here are five of the best products to help alleviate your back pain: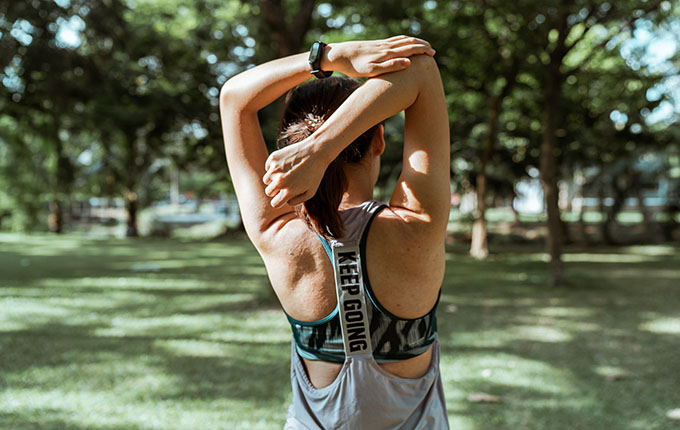 1. MUELLER Adjustable Back Brace
Back braces exist in different forms (i.e. lower back brace and upper back brace) and sizes. Depending on your problem area, you can use more than one type of back brace to help improve your back pain.
If you're dealing with lower back pain or lumbar back pain, the MUELLER Adjustable Back Brace is one of the best products for this. This innovative back brace features reinforced steel support and a removable lumbar pad for added cushion.
Get this durable back brace here: MUELLER Adjustable Back Brace.
2. GENIANI XL Heating Pad
When dealing with any pain and discomfort, heat is your best friend. Heating pads, or heat wraps, are great therapeutic products to help you cope with your back pain.
Heating pads help to penetrate and target problem areas like your lower back and shoulders. Heat application allows for an increase in blood flow to the targeted area and promotes relaxation while reducing pain.
Get this top-rated heating pad here: GENIANI XL Heating Pad for Back Pain..
Plan on purchasing more than one of these products? Save up to 80% on shipping costs when you Shipito's package consolidation service..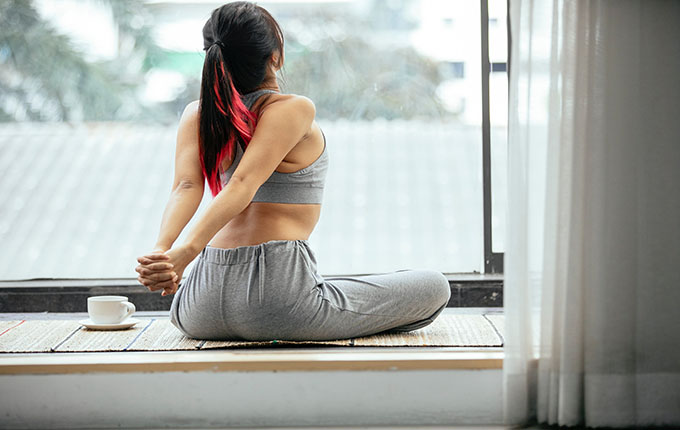 3. Shiatsu Neck and Back Massager with Soothing Heat
Electric massagers, such as massage chairs and handheld massagers, have been around for a while. These therapeutic devices are only getting more popular nowadays due to their convenience and effectiveness in treating pain anywhere in your body.
One of the most raved back massagers in the market is the Shiatsu Neck and Back Massager with Soothing Heat. This electric heat massager features eight different modes and an adjustable speed level to treat different types of back pains effectively.
Get your hands on this innovative and compact back massager here: Shiatsu Neck and Back Massager with Soothing Heat..
4. Fusion Black Pro Massage Gun
A massage gun is a handheld electric massager that uses percussion technology to promote muscle relaxation. It helps reduce inflammation, relieve stiffness, and improve the range of motion in your back muscles.
The Fusion Black Pro Massage Gun is one of the market's most popular handheld massage guns. This compact electric massage gun features six attachment heads to relieve a wide array of pain types.
The long-lasting battery allows for up to 4 hours of continuous massaging, so it will always be ready when you need it.
Recover fast and eliminate back pain with this innovative massage gun: Fusion Black Pro Massage Gun..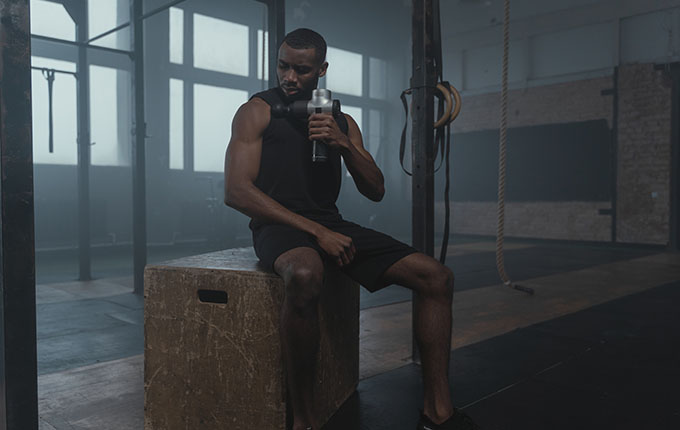 5. Chirp Wheel+ 3-Pack
Think of the Chirp Wheel as an enlarged foam roller that helps relieve back pain. This product is designed to give you a deep massage that can help stretch and open tight muscles in your back, reducing discomfort.
The Chirp Wheel+ 3-Pack comes in various sizes depending on your target back area and range of motion. This equipment targets hard-to-reach places around your shoulder blades, spine, and lower back and loosens tight muscles.
Improve your posture and minimize back pain with this fantastic product: Chirp Wheel+ 3-Pack..
If you ever want to know before-hand how much a product will cost to ship to your home, checkout our international shipping calculator to get a fast, easy, and accurate shipping estimate!
Ship These Items with Shipito
Doing these exercises regularly and using these products appropriately could help improve those persistent and pesky back pains.
Unfortunately, not all products are available to be shipped globally. That's where Shipito comes in.
Shipito offer customs-friendly mailing and shipping services to help you get these products conveniently, regardless of where you are in the world.
When you choose to partner with Shipito, you gain immediate access to multiple warehouse locations, membership benefits, discounts, multilingual customer service and more! Sign up today to get started.
If you're looking for a reliable international shipping partner to deliver your orders safely and quickly, Shipito is your perfect choice.
If you have any questions, feel free to contact us via Live Chat, by email at support@shipito.com or by phone at +1 (310) 349-1182 to find out more about our international shipping solutions.