Shop your favorite U.S. stores online!
The U.S. is home to some of the world's most popular brands — and phenomenal shopping destinations. It's no wonder there's a global market for these items.
If you reside outside of the U.S. and are looking for affordable, high-quality gadgets, home goodies, beauty products, and more, you can't go wrong with products from these U.S. companies. Luckily, with a reliable international package forwarding company, like Shipito, you can get your hands on them without breaking the bank.
Below, we've compiled a list of top brands you can shop online from. Read on to start shopping like a pro!
1. Pottery Barn
If you were an avid Friends fan in the 90s, you know how much Rachel and Ross loved Pottery Barn — and for good reason. The upscale home furnishing store chain has been around for over 70 years, offering unmatched quality and value. One quick look at the website will prove you can find pretty much any home item in this establishment, from furniture to dinnerware to storage solutions.
However, we'll let you in on a little secret. While Pottery Barn online shopping usually comes with a higher price tag, the brand regularly runs promotions and sales events. If you know what to look for and when to shop, you don't have to spend full price on your next home improvement project.
2. Macy's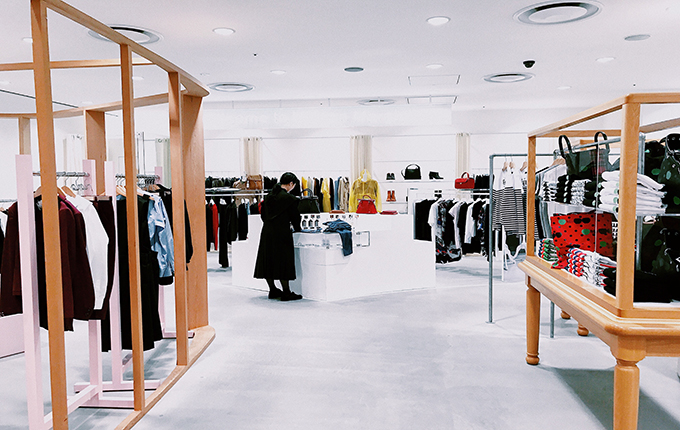 Established in 1858, Macy's has become one of the most recognizable chains in the U.S. You've probably seen its flagship store in Manhattan featured in movies like Ocean's Eleven and Miracle on 34th Street. The massive space boasts 1.25 million square feet of retail space, officially making it the world's largest store.
Macy's is the ideal one-stop destination for apparel, electronics, toys, and giftware. Shopping at Macy's greatly appeals to women looking for accessories, intimate apparel, shoes, cosmetics, and fragrances. Imagine having all your favorite brands like Michael Kors, Swarovski, and Clinique under one roof!
If you're looking for discounts, you can visit the site's sale area. It contains year-round deals that will send any bargain hunter on a scrolling spree.
Plus, you can now gain global access to these promos with the help of international parcel forwarding services. Whether you need package forwarding from the U.S. to Canada or anywhere else in the world, Shipito can meet your shipping needs.
3. Ralph Lauren
Ralph Lauren — and the company's other lines like Ralph Lauren Purple Label, Polo Ralph Lauren, and Double RL — is one of the world's most recognized consumer brands. After all, it offers timeless craftsmanship and style that transcends fads.
At Ralph Lauren online, there's something for the whole family. Sure, you can purchase the brand's iconic shirts, jeans, and shoes, but the store offers so much more! You can buy watches, sunnies, and puppy clothes here, too.
The best part is that you can benefit from shipping from the U.S. to Japan, Germany, Australia, and hundreds of other destinations. The key is to find a trusty international mail-forwarding company like Shipito.
4. Backcountry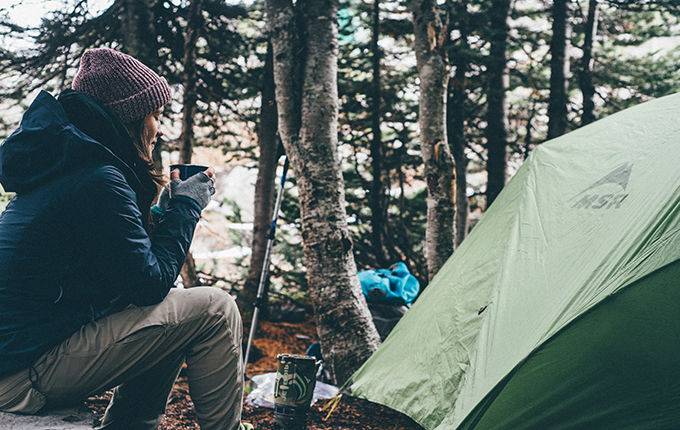 Next on this list of the top U.S. companies to shop online from is none other than Backcountry. This store is your go-to for all your outdoor needs, including clothing and gear. Whether you're into camping, winter sports, fly fishing, cycling, or trail running, you can find everything you need here.
Backcountry is a proud partner of big brands and small and undiscovered retailers offering exceptional products. If you need specialty items like helmets, knee pads, climbing ropes, bindings, or mountaineering boots for your next adventure, Backcountry has you covered.
5. Sephora
Ever wanted to try personal care and cosmetics brands like The Ordinary, Laneige, Fenty Beauty, Haus Labs, and Anastasia Beverly Hills? You can shop them all, along with private-label items, at Sephora.
Sephora is a French multinational omni-retailer housing thousands of beauty products, such as skin care, make-up, perfume, nail color, beauty tools, and more. It's like Disneyland for beauty enthusiasts, where you can find your favorites and discover new ones.
Today, this industry leader operates over 2,700 stores in over 35 countries. However, don't worry if you don't have one near you yet! With package forwarding from the U.S. to Japan, Angola, Brazil, and other countries, you can still score massive beauty deals from Sephora.
6. Barnes and Noble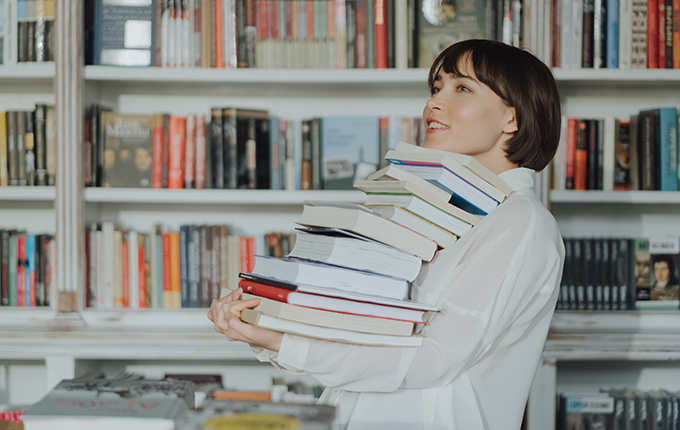 Book lovers, unite! It's time to check out Barnes and Noble.
Barnes & Noble is the biggest bookseller in the world, with over 600 stores in the U.S. Part of the brand's charm is that it produces content, digital media, and educational products. You can also find a wide assortment of toys, stationery, and gift items here.
If you're ready to stock up on the latest reads, visit the Barnes and Noble online store. You'll find that it's less expensive than full-service retail shops. Plus, if you're looking for the best deals, you can wait for sales events before checking out your cart.
7. The Home Depot, Inc.
The Home Depot, Inc., known to locals as Home Depot, is another must-see for home improvement fans. Whether you're looking for rugs, decorative storage, or bookends, you can find them all here. Pro tip: Check out the website for indoor garden, lighting, and DIY project ideas.
In 1978, Bernie Marcus and Arthur Blank founded Home Depot without knowing just how revolutionary their brand would be. Today, it's the largest home improvement retailer in the U.S., with over 2,300 stores across North America.
Thanks to international package forwarding, shipping from the U.S. to Asia, Africa, and other parts of the world is now possible. Buy Home Depot items now to discover the difference.
Shipito's Assisted Purchase Service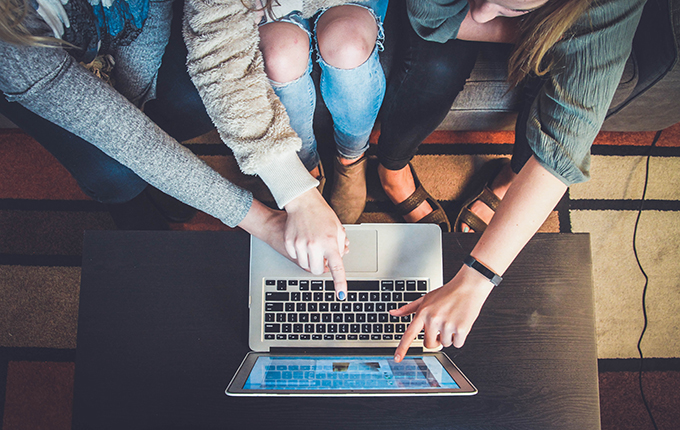 If you have trouble ordering U.S. products online from your favorite retailers, we're happy to do it for you. With Shipito on your side, you can enjoy an affordable, convenient, and secure shopping experience with our Assisted Purchase program.
Here's how it works:
Step 1: After logging in to your Shipito account, click on New Assisted Purchase.
Step 2: Fill out the necessary information, including the description, quantity, product number, and total price of the item you want. Feel free to use our shipping calculator to learn how much the delivery could cost.
Step 3: Our team will check the availability and pricing of your requested purchase. If the information aligns with your Assisted Purchase request, we will buy your items for you.
Step 4: Once the item arrives at our warehouse, we will inspect it to ensure its quality. Afterward, we will store it until you're ready to ship it out.
Happy Shopping!
Shopping directly from U.S. retailers is often less expensive, but some websites do not ship directly to international addresses. With Shipito's international parcel forwarding services, you can buy everything you need from your favorite sellers and ship them to your doorstep.
At Shipito, we can help you shop for top brands and ship to over 220 countries. Getting your must-haves straight to your doorstep can be inexpensive and fast.
Save money on expensive international shipping costs and get your hands on your most wanted U.S. products! Sign up for a free account today and start saving up to 80% on international shipping costs.
If you have any questions, please contact us via our live chat, email us at support@shipito.com, or call us at +1 (310)-349-1182.