Vacuum with no limits!
Are you tired of constantly tripping over your vacuum wires? Or maybe you're just sick of lugging around a heavy vacuum cleaner every time you clean? If you're looking for a more convenient way to clean your home, you may want to consider switching to a cordless vacuum.
Cordless vacuums have many advantages over their corded counterparts. For example, they're much lighter and easier to maneuver, so you won't have to struggle with them as you move from room to room.
In this blog, we list all the reasons why you need to make the switch to cordless. In addition, we've also compiled our list of the five best cordless vacuums available for purchase.
When the time comes to purchase your new vacuum, using an international package forwarding company, like Shipito, is always a good idea. Shipito ships to over 220 countries and gets your packages delivered with low rates and quick shipping speeds.

Click here for more information on how Shipito can help you with all your package forwarding needs!
Corded vs Cordless Vacuums
Many homeowners attribute their preference for cordless vacuums to their portability. While this may be a significant and reasonable advantage over cord vacuums, do they clean as effectively as their counterpart?
We've conducted intensive research on this matter, and the answer is yes. Cordless vacuums can clean just as well, if not more, than corded vacuums.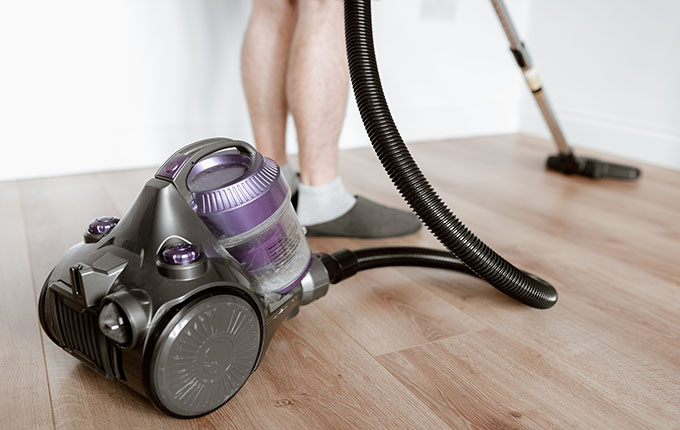 Reasons Why Cordless Vacuums are the Best Option
Opting to go cordless has many advantages. Countless homeowners often point out that corded vacuums are much heavier and harder to stow away. All of these problems are non-existent with cordless vacuums.
In addition, many people find that cords get in the way, are easily pulled out of the wall, and often tangle around furniture legs, which can be frustrating. This is also not an issue with cordless vacuums, as you have the freedom to move around without any restrictions.
Here are some more reasons why many homeowners are making the cordless switch:
Lighter Weight
As we've mentioned, cordless vacuums are much lighter in weight compared to their corded counterparts. This is highly beneficial as it makes it much easier to carry the vacuum around the house.
Cordless vacuums are ideal for cleaning up and down the stairs and even from one level to another.
Sometimes, cleaning hard-to-reach areas is a challenge with corded vacuums. The cordless vacuum's transportable weight makes it easier to carry and clean narrow spaces without any problems.
Compact Size
Because of their portability, cordless vacuums are also much smaller in size. This is a huge advantage for many people as it makes it easier to store the vacuum when it's not in use.
Most corded vacuums can contain up to one liter of dust, making them bulky and often hard to store. On the other hand, cordless vacuums have much smaller dust containers that can be quickly emptied and stored away.
Homeowners who have space problems or live in small apartments can benefit significantly from cordless vacuums.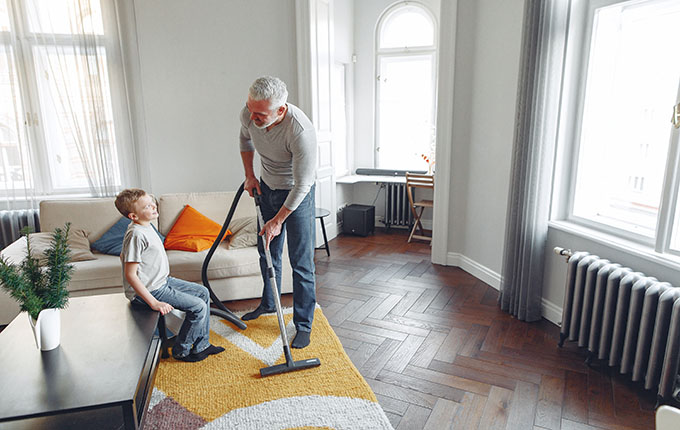 The Top 5 Cordless Vacuums on Our List
Still not convinced you are ready to ditch the cord and join the cordless movement? Here are the five best cordless vacuums currently available on the market to help change your mind. All of the following vacuums can be shipped conveniently worldwide with the help of Shipito's international parcel forwarding services!
1. Dyson V15 Detect
Price: $749.99
At the top of our list, we recommend the Dyson V15 Detect. This impressive Dyson cordless vacuum cleaner deserves the top spot. The V15 Detect has strong suction power to clean a room cluttered with a significant amount of sand, dust, dirt, and debris.
Although this powerhouse stick cordless vacuum is steeper in price than its competitors, its quality and efficiency make it worth the money.
The V15 Detect has an included attachment called the "Laser Slim Fluffy" cleaner head. This cleaner head makes it easier to spot easy-to-miss dust because of its green laser light.
The only potential downside we can observe from this top-notch cordless vacuum is that the efficiency of the laser light is decreased under strong lights. Overall, Dyson is here to keep homeowners satisfied with their quality products and clean home.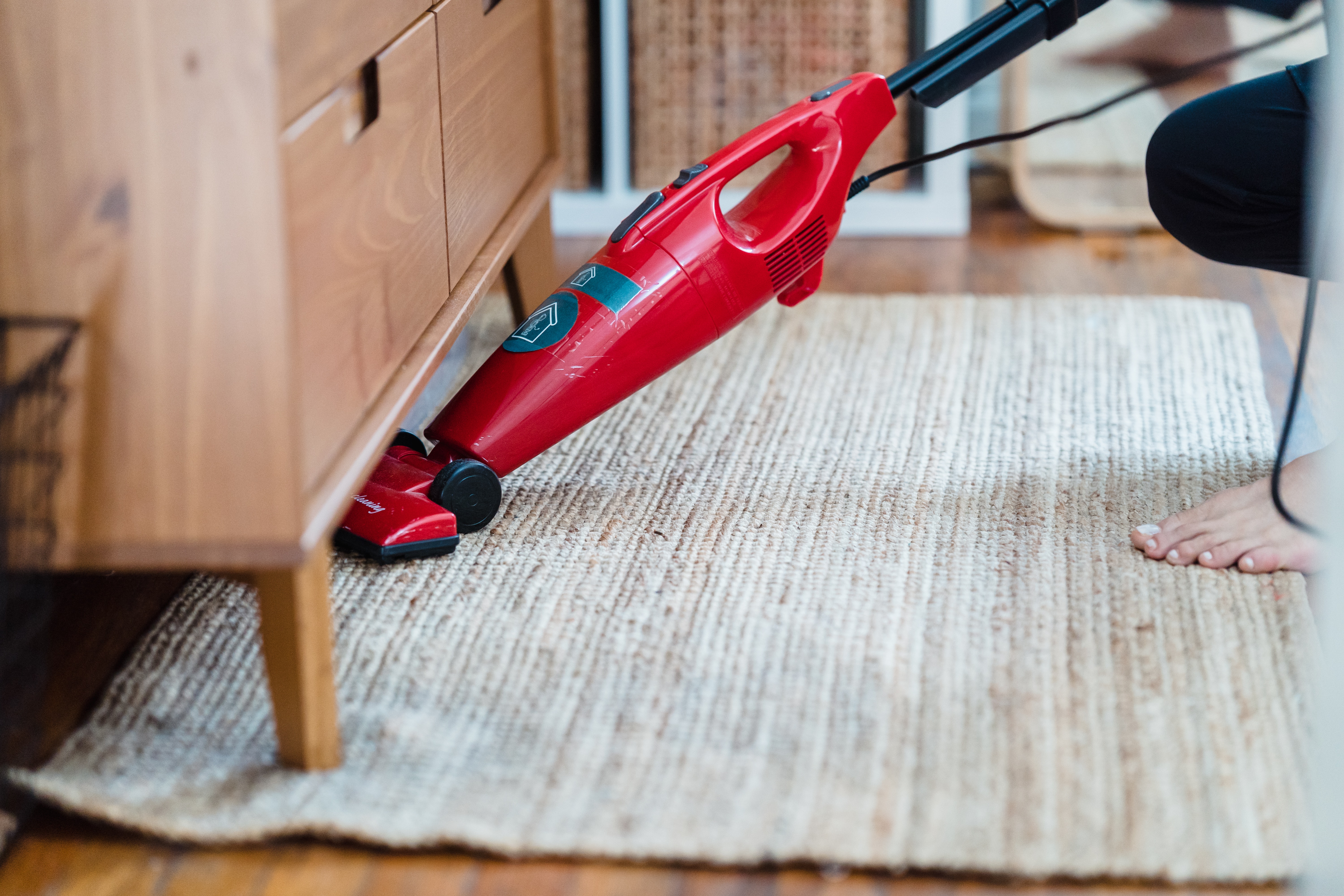 2. Samsung Jet 90 Cordless Stick Vacuum
Price: $649.99
Next on our list is the Samsung Jet 90 Cordless Stick Vacuum. This Samsung cordless vacuum cleaner is another high-end vacuum on our list. It's highly flexible and works well on most floors, especially hardwood floors.
As a lot of homeowners know, vacuuming on a hardwood floor can be a nightmare. Using a vacuum cleaner on a hardwood floor can leave evident and hard to erase skid marks. So, if you have a little extra spending money and you are a big fan of hardwood, we recommend the Samsung Jet 90 Cordless Stick Vacuum.
If you want to get an estimate on overall shipping cost for your online purchase, check out our Shipito Shipping Calculator. This can help you better plan and prepare for your incoming package.
3. Tineco A11 Hero
Price: $259.99
Coming in at our third spot, the Tineco A11 Hero is one of the best stick cordless vacuums at a much more affordable rate than the Dyson V15 and Samsung Jet 90. This Tineco cordless vacuum cleaner has great suction power, which is efficient enough to suck almost invisible pet hairs and considerable sand and dirt.
It doesn't have any significant features that make it stand out from the competition. However, our primary ranking factor is the vacuum's suction power and reasonable price. For these reasons, we recommend the Tineco A11 Hero for a sturdy value vacuum cleaner.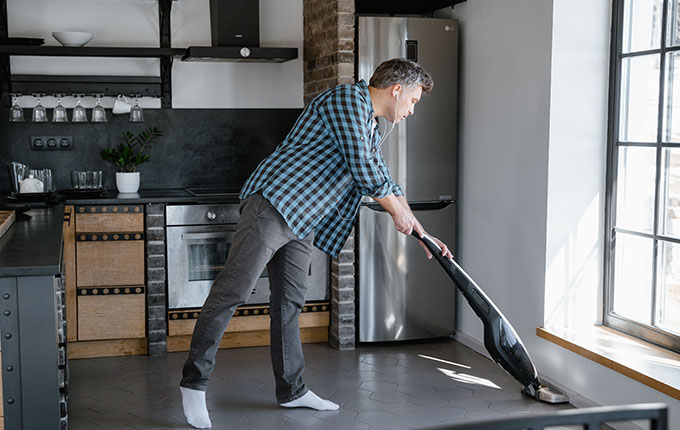 4. Moosoo 4-in-1 Cordless Vacuum
Price: $149.99
In our fourth spot is the Moosoo 4-in-1 cordless vacuum. This Moosoo cordless vacuum competes well with the first choices despite its low price. This affordable stick cordless vacuum has impressive suction power and a wide range of functions, such as a light guide, which is very rare at this price point, and is one of the reasons why we suggest you check out the Moosoo 4-in-1 Cordless Vacuum.
This low-cost cordless vacuum is enough for everyday use and can act as a great backup vacuum.
5. Black+Decker Powerseries Extreme 20V Max
Price: $179.69
This Black+Decker vacuum cleaner is another affordable stick cordless vacuum cleaner option. This Black+Decker vacuum cleaner has decent sucking power on most sand and other small particle debris. However, it doesn't work as well on pet hairs.
This vacuum is an excellent choice for those who are looking for an affordable and lightweight option. The decent sucking power works well for everyday use, but since it isn't as sturdy as some other options on this list, we advise against bumping it against hard surfaces.

Check out the Black+Decker Powerseries Extreme 20V Max and get it shipped to your home country ASAP.
If you are having trouble purchasing and shipping this or any other item, don't worry, Shipito can help! Give our Assisted Purchase service a try. Simply tell us the product you want, the amount you need, and we will take care of the rest!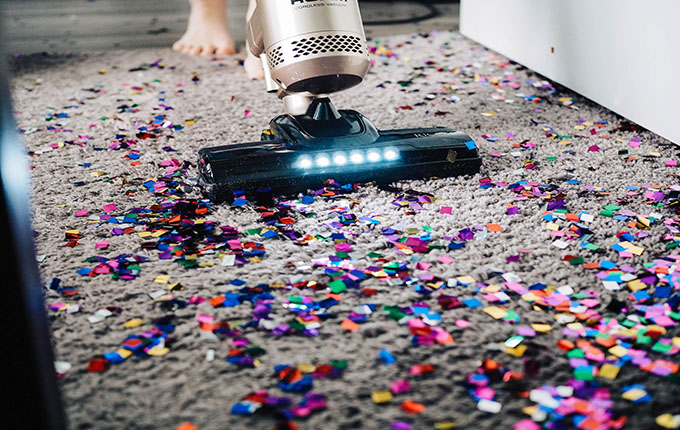 Honorable Mentions
Shark Vertex DuoClean PowerFins Cordless Stick Vacuum
Price: $249.99
For our honorable mentions, here's another quality mid-range stick cordless vacuum cleaner with optimal sucking power. The Shark Vertex cordless vacuum can clean most surfaces without any problem.
This cordless vacuum has decent suction power, but isn't as portable as some other options. However, the features and qualities of this vacuum are more than worth the money and is why we recommend the Shark Vertex DuoClean PowerFins Cordless Vacuum on our list of Honorable Mentions.
Dyson V8 Animal
Price: $389.99
Another Dyson on our list, this Dyson V8 cordless vacuum is an excellent choice for those who are looking for the cheapest yet still effective Dyson. Although this cordless vacuum sits in the middle price range, it lacks the improvements of other top-notch vacuums on our list.
While the suction power is not as powerful as the Dyson V15, Overall, this is a decent Dyson vacuum with great functions at a more affordable price that the Dyson V15. If you have your heart set on buying a Dyson, but can't bring yourself to spend the money on the Dyson V15, you should definitely check out the Dyson V8 Animal.
Conclusion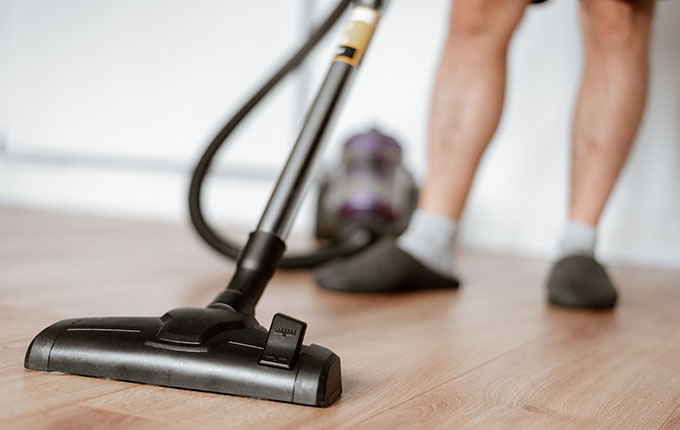 Although there are many great cordless vacuums on the market, we believe that our top 5+ picks are the best option for most homeowners. When buying a cordless vacuum, you must assess your needs and preferences and then find a vacuum that meets those requirements. Conduct your own research to identify the best option for you.
At Shipito, we offer an affordable way for international customers to shop in the United States and deliver to their country. We offer international package forwarding, international parcel forwarding, and international mail forwarding to help make your shipping experience, no matter where you live.
As a leading international package forwarder, you can rest assured that we will deliver your purchase to your doorstep safely and efficiently. Sign up for a Free, Premium or Shipito for Business account today to get started!
Still have questions? Feel free to reach out to us. You can contact us via Live Chat, by email at support@shipito.com or by phone at +1 (310) 349-1182.