TikTok-famous products you need!
TikTok, the famous "viral generator" app, is truly a modern wonder. Whether it's a new dance craze, witty stitches, memes, or funny pranks, users of all ages are quickly drawn into the app daily.
The promising potential of this social media platform is not only limited to amusement but can also be used as an excellent tool for brands to promote their products.
By tapping into the power of influencers, brands can quickly generate interest in their products. From apparel and beauty to gadgets and accessories, users are relentlessly exposed to various items they never knew existed. And guess what? It's working!
In fact, the hashtag #tiktokmademebuyit has already garnered 54.3 billion views from global users as of writing. From trendy fashion items to must-have accessories, the hashtag proves that users are quickly and readily snapping up new stuff they see on their feeds.
At Shipito, we can forward these trendy products to you with our international package forwarding services . Our services can save you up to 80% on shipping costs and provide shipping to over 220 countries and territories.
Whether you are shipping from the US to Japan, need package forwarding from the US to Australia, or anywhere in between, Shipito is here to help!
Here are some trending items from various TikTok videos many users raved about in the past few years.
Zara Halter Neck Bodysuit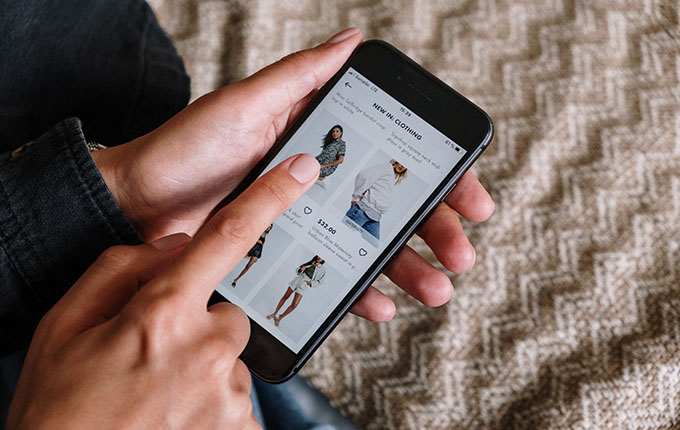 Popularized by many fashion bloggers, the Zara Halter Neck Bodysuit has become a highly sought-after item by fashion enthusiasts. Its simple but chic design, comfortable fit, and flattering silhouette are reasons everyone's going gaga over it.
TikTok users have also been obsessing over this bodysuit for its versatility, as you can wear it with any bottoms to achieve different looks! One of the popular combinations for this body piece is to pair it with a high-waisted skirt or shorts, and you can further elevate it with a leather or denim jacket.
Cop this viral fashion essential here: Zara Halter Neck Bodysuit .
PowerLix Milk Frother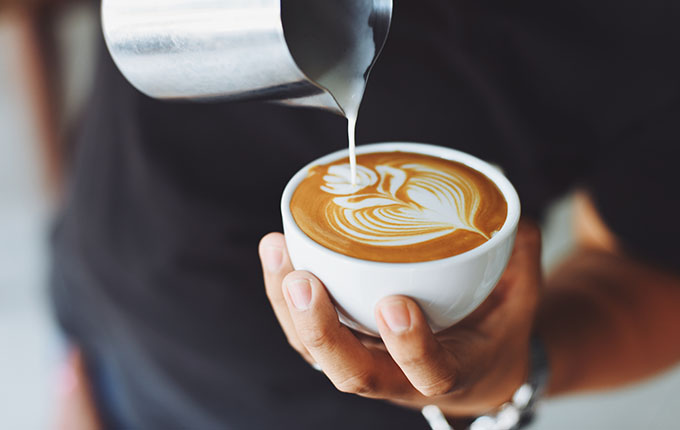 If there's anything we learned from TikTok, it's that everyone can be a barista with the right equipment! With countless coffee-making tutorials swarming all over TikTok, it's no surprise that the PowerLix Milk Frother is becoming a must-have kitchen gadget.
From making Dalgona coffee to creating the perfect matcha latte, the PowerLix Milk Frother is your go-to device if you want to turn any ordinary cup of joe into a café-style masterpiece. This milk frother is made with premium quality stainless steel and has a powerful motor that can produce thick and creamy foam in seconds.
Start crafting your own coffee masterpiece with this kitchen gadget: PowerLix Milk Frother .
Cable Management Box
Are you suffering from terrible cable management? Are your cables running all over your place and tripping you up? If yes, it's time to invest in a cable management box like Iron Forge.
This nifty storage solution is perfect for organizing all your power cords, chargers, and other cables! It has a sleek design that can easily blend into any home decor and spacious compartments that can fit all your lines.
Clean up your cable management system with this compact organization tool: Cable Management Box.
Stori Stackable Cosmetic Organizer Drawers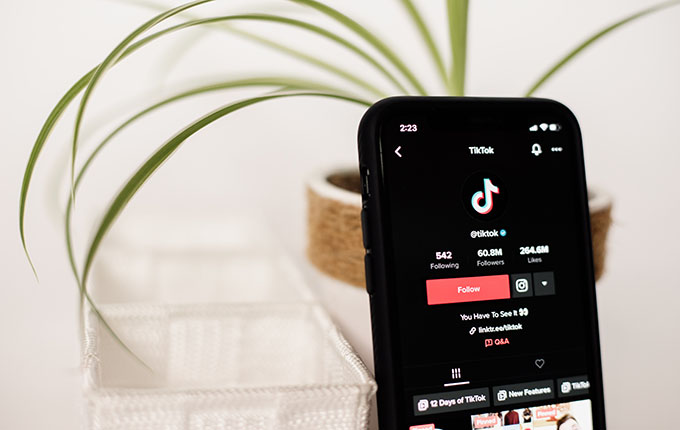 Taking a piece of advice from the wise guru herself, Marie Kondo famously quoted that the secret to eliminating clutter is by giving everything a home. If your makeup collection is becoming too cluttered and unorganized, it's time to get the Stori Stackable Cosmetic Organizer Drawers.
This TikTok-famous storage solution has two stackable drawers that can house all your beauty essentials! It also comes with a solid acrylic lid to keep everything inside safe and dust-free.
Bring order to your messy shelf with this minimalistic drawer organizer: Stori Stackable Cosmetic Organizer Drawers .
EQUICK Pillow Slide Slippers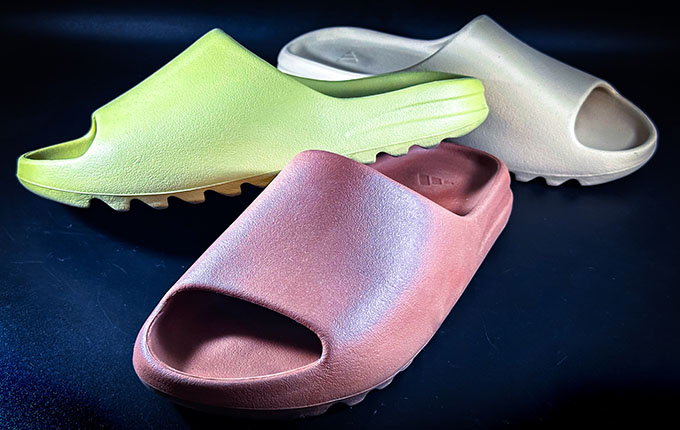 These comfy slides from EQUICK are taking the world by storm due to their convenience and comfort. These slippers feature a plush pillow-like sole that supports your feet, giving you a feeling of walking on a cloud of wool with every step.
This particular slide is also designed with durable rubber soles, making it perfect for outdoor activities, although many people use it indoors. The memory foam cushioning also makes sure that your feet are safe from hard impacts no matter where you go.
Keep your feet cozy wherever you go with these slides: EQUICK Pillow Slide Slippers .
Utopia Home Fridge Organizers
If you ever spend most of your waking hours on TikTok, chances are you somehow stumbled upon the "home organization" rabbit hole. Here, you'll find countless practical tips and tricks to turn your chaotic space into a tidy one.
One of the most popular home organization items on TikTok is the Utopia Home Fridge Organizers! These organizers come in various forms and sizes to store different refrigerator items, such as eggs, canned drinks, and fruits. The adjustable design also guarantees that it can fit any fridge size.
Bring organization to your chaotic refrigerator with these savvy organizers: Utopia Home Fridge Organizers .
TheraBreath Fresh Breath Oral Rinse
For most people, mouthwash isn't part of their daily dental hygiene routine. However, after countless dentists began publishing positive reviews about TheraBreath Fresh Breath Oral Rinse on TikTok, people started emptying pharmacy shelves to get ahold of this product.
This dentist-formulated mouthwash claims to eradicate unpleasant breath odor and eliminate the bacteria responsible for gum disease, bad breath, and plaque. It also contains natural ingredients that refresh your mouth long after use.
Say goodbye to bad breath with this powerful oral professionally-formulated rinse: TheraBreath Fresh Breath Oral Rinse.
Topoint Bluetooth Sleep Mask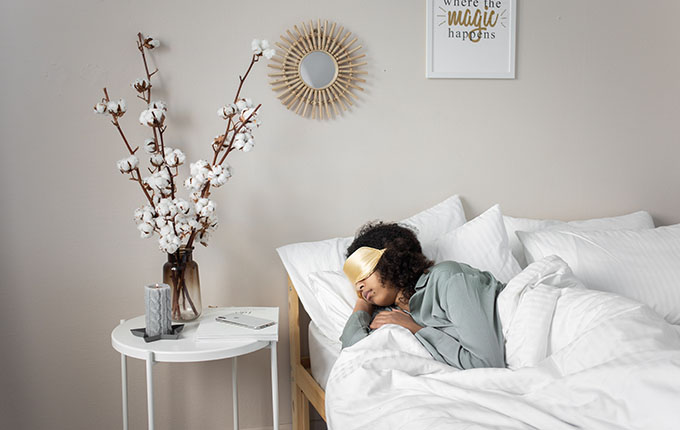 Who says you can't put a sleeping mask and headphones together? With Topoint's Bluetooth Sleep Mask, you can now listen to your favorite tunes while drifting off to sleep.
This TikTok-famous mask is designed with two adjustable straps that give you a snug and comfortable fit. The built-in headphones are also positioned securely near the ears, so they won't feel heavy when lying down or sleeping straight up. This is also the perfect solution to catch some Zs during a noisy plane ride.
Maximize your sleeping comfort with this technological marvel: Topoint Bluetooth Sleep Mask .
Revlon One-step Hair Dryer
The Revlon One-step Hair Dryer is one of the most recent viral TikTok products. This one-step drying and styling tool has two temperature and speed settings to give your hair the smoothness and gloss of salon-quality blowouts!
The brush also has ionic technology that reduces frizz and flyaways and a cool shot button to set your style in place. With this tool, you can enjoy professional-level styling and blow dry from your home.
Enjoy sleek and glossy locks with this powerful multipurpose hair dryer: Revlon One-step Hair Dryer .
Whiskware Pancake Batter Dispenser and Mixer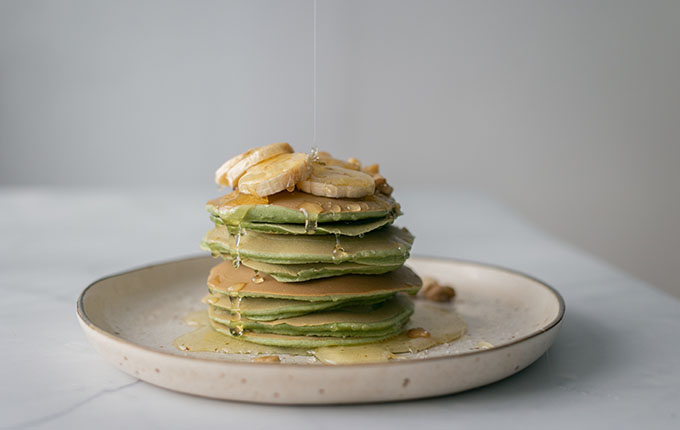 Who doesn't love breakfast foods? If you're a fancake (a die-hard pancake fan), making the perfect fluffy pancake is probably part of your bucket list. With the Whiskware Pancake Batter Dispenser and Mixer, you can now make delicious pancakes in no time!
This handy tool comes with a built-in whisk that allows you to mix your pancake batter properly. It also has a perfectly cut nozzle for smooth and controlled pouring. With this device, you can easily create the perfectly circular, fluffy, golden-brown pancakes of your dreams.
Say hello to the perfect pancake with this genius tool: Whiskware Pancake Batter Dispenser and Mixer .
PopBabies Portable Blender
Juicing has become increasingly popular in recent years, with many people opting for natural ingredients to make healthy juices. The popularity of this nutrition trend is further propelled by countless health and fitness influencers showing off their own concoctions on TikTok.
Enter the PopBabies Portable Blender— a robust 15 oz. blender that can make your juicing dreams come true! This device is designed with different speed options, one-button operation, and a durable stainless-steel blade to help you create the perfect juice smoothies.
Juice up your life with this convenient portable blender: PopBabies Portable Blender .
There's No Shame in Splurging
With everything happening around us, you might feel guilty about splurging on something you saw on TikTok. It's easy to dismiss these feelings as impulsive spending, but self-care should also be your priority.
Yes, don't easily give in to emotional buying. But you also shouldn't deprive yourself of the little luxuries that can give you joy and happiness. If any of these TikTok products catch your eye, go ahead and treat yourself. After all, there's no shame in treating yourself to something nice every once in a while.
Get Your Hands on These TikTok Essentials with Shipito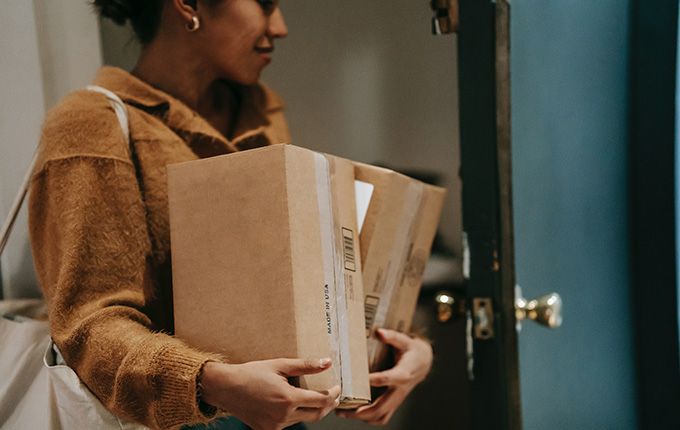 If you're on the other side of the continent or an entirely different continent, some famous TikTok products are only available in the United States. Shopping for those items can be tricky, but don't worry!
Shipito makes it easy for you to shop and ship these items internationally. At Shipito, we offer international package forwarding, international mail forwarding, international parcel forwarding, and even business shipping solutions to bring your favorite products closer to you. We can even buy the products for you with our assisted purchase program.
Get accurate delivery fee estimates in real-time with our shipping calculator. Save money from expensive international shipping costs and get your hands on these TikTok essentials! Contact us today via our live chat, email us at support@shipito.com, or call us at +1 (310)-349-1182 to get started.