Make Your Life Easier With These Products!
As a parent, you know that having a toddler can be both challenging and immensely rewarding. With their curious minds and expanding vocabularies, teaching them something new every day is always fun. But, growing up also comes with its necessities, such as access to the best products that make life easier. To help you out, we've created this blog post on the 10 best products for parents with toddlers.
Learn more about the products that can make life easier for you and your toddler below.
1. Munchkin® Fresh Food Feeder
With your baby's best interests at heart, introducing fresh fruits, vegetables, and purees to the menu is essential. Easily serve delicious finger foods in minutes without worrying about small pieces becoming choking hazards! Mealtimes are even more fun for little ones with the Munchkin Fresh Food Feeder.
This teething feeder has a simple mesh design that allows babies to explore various flavors safely during snack time. You can place any food into the airtight mesh bag and snap it shut, providing easy meal options for your little one. It's a simple and convenient way to see your baby have fun while they try out different foods.
2. Infantino Flip Advanced 4-in-1 Carrier
Infantino's 4-in-1 convertible carrier allows wearers to customize the carrier to fit their child and enjoy the convenience of being completely hands-free.
The seat is adjustable and ergonomically designed to support the wearer's hips, making it comfortable for long-term suspension.
Parents can easily shop, walk, or do daily errands with the Flip Advanced 4-in-1 Carrier. Its four modes — Facing In (narrow seat), Facing In (wide seat), Facing Out, and Backpack can be adjusted to accommodate a growing child from infancy to toddlerhood.
Babies between 8 and 32 pounds can be comfortably secured in this baby carrier for a snug fit and secure journey.
3. Munchkin® The Baby Toon™ Silicone Teether Spoon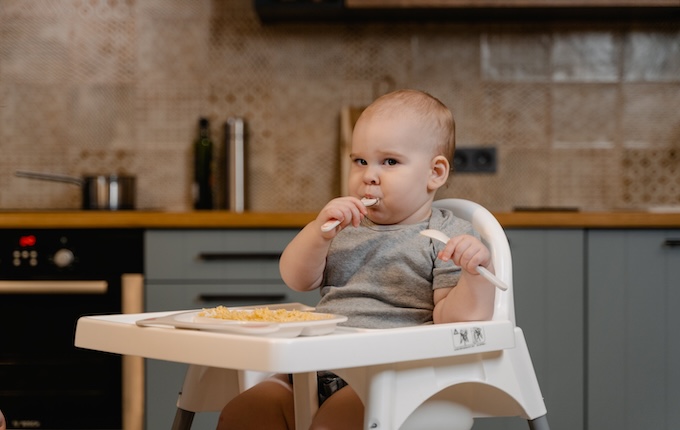 Introducing the revolutionary two-in-one teether and baby spoon from Munchkin®! This product has a unique animal-shaped design to avoid choking or gagging hazards that sharp edges can cause.
The product is made of 100% FDA-approved silicone, guaranteeing a high-quality result. It also has an easy-to-use grip that is perfect for delicate toddler hands and gentle on their gums. The adorable silicone teether spoon is suitable for those aged four months and above.
With three animal shapes, parents can help their toddlers explore animals and enjoy the soothing sensation of massaging their gums while eating.
4. hiccapop OmniBoost Travel Booster Seat with Tray for Baby
With the hiccapop OmniBoost Travel Booster Seat, you can provide your toddler with a safe and comfortable seat wherever you go. This booster seat is designed for use at home, at restaurant tables, and more.
It is also specifically designed for travel with a lightweight and easy-to-fold frame and a shoulder carry bag for storage. There is even a rear pocket for storing bibs and spoons, allowing you to have everything within reach.
hiccapop's Comfort Fit Safety Harness is designed to keep your child fully secured and cozy, even if they wiggle around. The harness has an ergonomically designed gentle restraint system, and the buckles can be quickly released with one hand. The cover is also machine washable.
5. Binxy Baby 2-in-1 Cushy Highchair Cover and Shopping Cart Cover for Baby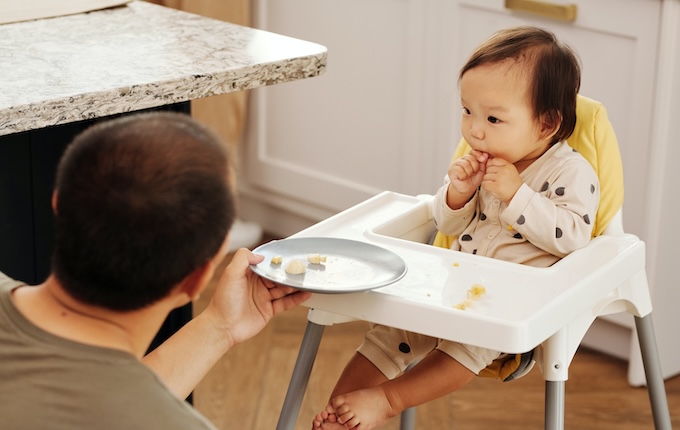 Going to the grocery store with your toddler is now more convenient and safer than ever with the Binxy Baby 2-in-1 Cushy High Chair Cover and Shopping Cart Cover.
With 360-degree barrier protection, you can ensure that their hands, body, and mouth don't meet unsanitary surfaces. The shopping cart covers are crafted from high-quality materials for maximum comfort — the brushed fabric is soft to the touch yet stain resistant, so it'll last a long time.
Plus, the stylish designs have fun features like see-through pockets to store phones when browsing shops.
6. iHealth No-Touch Digital Infrared Forehead Thermometer for Adults and Kids
Fevers are always a part of childhood and can be very concerning for parents. The iHealth No-Touch Digital Infrared Forehead Thermometer is a great way to measure your child's temperature without contact discreetly.
The iHealth PT3 baby thermometer makes taking temperature readings fast and easy! Its built-in infrared sensor can take accurate measurements up to 1.18 inches from the forehead, eliminating any need for physical contact.
The large LED display will quickly show precise results collected by ultra-sensitive sensors that capture data points every second and information on environmental factors. The device also has a gentle vibration notification feature to alert you when it's done without making a sound.
7. CalMyotis Corner Protector for Baby
The CalMyotis Corner Protector for Baby can protect your little one from getting hurt by any sharp corners in your house. It can be extremely helpful as toddlers are curious and can accidentally bump into things.
These corner protectors shield your child from harm without harmful chemicals like phthalates and BPA. They are also clear and tasteless to avoid any risk of poisoning.
Unlike other soft options, these guards use strong PVC material that resists biting and shocks. They also won't clash with your home decor because of their clear design.
8. WeeSprout Suction Plates for Babies & Toddlers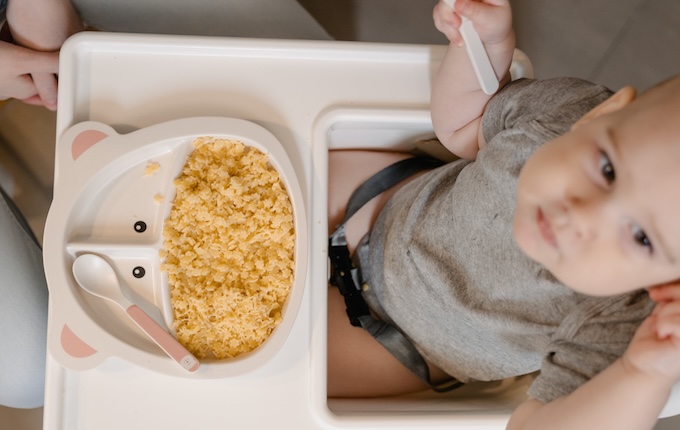 WeeSprout Suction Plates make mealtime with your toddler less messy and stressful. Made of 100% food-grade silicone, these divided plates securely stick to any flat surface, making them impossible to throw or toss.
The suction plates are unbreakable and can be heated in the microwave for a quick snack. Additionally, they are dishwasher-safe, so you don't have to stress about cleaning up after mealtimes.
The design of the food sections is perfect for toddler portions and prevents picky eaters from being bothered by foods touching each other until they are ready to be mixed.
9. VTech VM819 Video Baby Monitor
The VTech VM819 video baby monitor system is reliable and provides a secure connection to your baby. It has a long battery life and can reach up to 1,000 feet, allowing you to watch your baby day or night without missing any movements or sounds.
Each VTech baby monitor is designed to operate independently without Wi-Fi or app pairing. This means you can be confident that only you can hear and see your baby. You can also use the 2.8-inch display screen to get a clear view of your baby day and night, and you can zoom in twice for more detail.
The system also has features like soothing lullabies, ambient sounds, and a two-way talk-back option that helps you put your baby to sleep and allows you to speak to them from anywhere.
10. Munchkin® Snack Catcher®
Toddlers can now take charge of their snack time with Munchkin's Snack Catcher! This fun, portable container is just the right size for little hands, making mess-free self-feeding a breeze.
Easy access flaps help independent toddlers get to those tasty treats all on their own — plus, they help keep crumbs from spreading everywhere!
This item is designed to fit most cup holders in cars, car seats, strollers, and other similar items. It's also suitable for use at home, daycare, or while traveling and can hold up to nine ounces of snacks.
It's made of dishwasher-safe materials and is BPA-free to ensure safety and durability. The bright colors will surely attract your little one's attention, too!
Happy Shopping!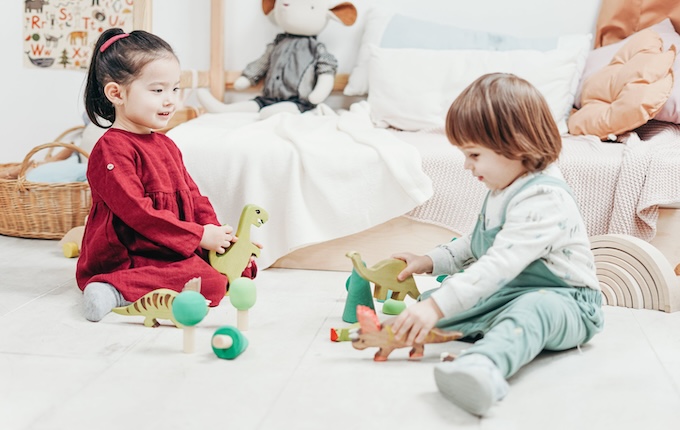 These are just some of the best baby gadgets and products around. With these items, you can make life easier and safer for your little one while keeping them entertained. Look around and find the item that fits your needs!
And if you need easy international package forwarding for your shopping needs, Shipito can help you. We're an international mail forwarding service offering low rates and reliable service.
Our international shipping calculator will help you quickly figure out the estimated cost for your shipment. Whether you need to ship products from the US to Australia, need package forwarding from the US to Japan, or anywhere else in the world, Shipito has you covered.
Sign up for a free account today and start saving on your international purchases!