Elevate your outfit with a leather jacket!
Are you looking to add a touch of timeless style and attitude to your wardrobe? Look no further than a leather jacket! A leather jacket is a versatile, iconic piece of outerwear that instantly elevates any outfit.
You can find options that people are raving about online and get one of your own wherever you are in the world. As a reliable international package forwarder, Shipito can make this happen! Let's explore the different types of leather jackets and provide some tips to help you find the perfect one.
An Overview of Leather Jackets
Leather jackets have been a fashion staple for decades, exuding an edgy and rebellious vibe. They are crafted from high-quality leather, which gives them durability, flexibility, and unique character that only improves with age. Leather jackets are available in various styles, colors, and lengths, making them suitable for different occasions and personal preferences. Whether going for a casual look or dressing up for a night out, a leather jacket is a go-to choice to effortlessly spruce up your style game.
8 Types of Leather Jackets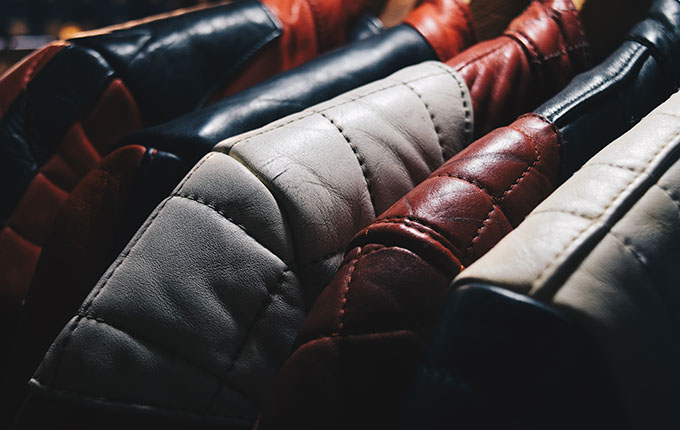 If it's your first time purchasing a leather jacket, navigating the options available can be overwhelming. You'll find many types of leather jackets on the market, from a classic leather biker jacket to a leather bomber jacket. Here's a brief overview of the eight most popular types of leather jackets:
Moto Jackets
Moto jackets, or biker jackets, are the epitome of cool. Inspired by motorcycle culture, these jackets feature a cropped length, asymmetrical front zipper, wide lapels, and multiple zippers and studs for a rugged look. Moto jackets are available in classic black and brown leather, adding a touch of rebelliousness to any outfit.
Bomber Jackets
Bomber jackets, originally designed for military pilots, have become a timeless fashion staple. A relaxed fit, ribbed cuffs and hem, and a front zipper closure characterize them. Bomber jackets offer a laid-back yet stylish aesthetic that works well with jeans or dresses.
Fur-trimmed Jackets
For those looking for traces of luxury and warmth, fur-trimmed jackets are a great option. These jackets feature fur accents around the collar, cuffs, or lining, making you feel and look cozy and glamorous with your ensemble. Fur-trimmed jackets come in various styles, from classic aviator designs to modern silhouettes.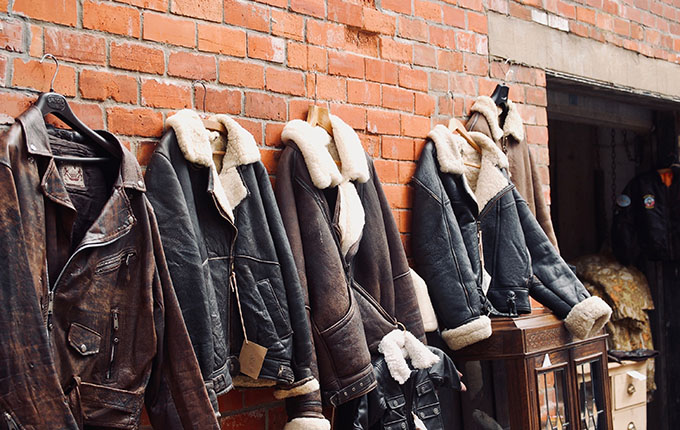 Reversible Jackets
If you love versatility, consider investing in a reversible leather jacket. These jackets offer two looks in one, allowing you to switch between different colors or textures. With a simple flip, you can transform your outfit and make a statement without owning multiple jackets!
Mid-length Jackets
Mid-length jackets strike the perfect balance between style and functionality. Falling just below the waist, these jackets offer ample coverage and are suitable for various weather conditions. They come in different designs, such as trench coat-inspired styles or more tailored options.
Scuba Jackets
Scuba jackets take inspiration from diving gear, featuring a close-fitting design and a front zipper closure. These jackets offer a sleek and modern aesthetic, perfect for those who prefer a streamlined and minimalist look. Pair them with jeans or skirts for a contemporary ensemble.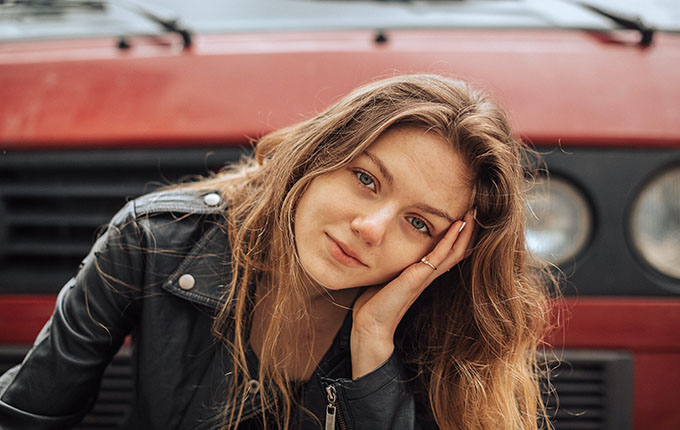 Long Jackets
Long leather jackets are the way to go if you're aiming for a statement piece. These jackets extend below the hips and create a dramatic silhouette. They can be found in various styles, such as trench coat-inspired designs or flowing duster coats, adding a touch of elegance to your wardrobe.
Trucker Jackets
Trucker jackets, also known as jean jackets, blend the classic denim jacket style with the timeless appeal of leather. They feature a button-front closure, chest pockets, and a boxy silhouette. Trucker jackets are flexible for achieving a casual and effortlessly cool look.
5 Tips for Buying a Leather Jacket
When buying a leather jacket, your choices shouldn't be just between that gorgeous brown leather jacket or that sleek black leather jacket. Here are five tips to consider before hitting that purchase button:
Consider the fit: Look for a jacket that fits well and flatters your body shape. It should be snug but not overly tight, allowing for ease of movement.
Choose high-quality leather: Opt for jackets made from genuine leather to ensure durability and longevity. Leather quality affects the jacket's appearance and ability to withstand wear and tear.
Pay attention to details: Check the stitching, zippers, and hardware to ensure they are well-crafted and sturdy. These details contribute to the overall quality and aesthetics of the jacket.
Experiment with colors: While black and brown are classic choices, don't be afraid to explore other colors like burgundy, navy, or even vibrant hues. Choose a color that complements your skin tone and personal style!
Know how to take care of your leather jacket: Just like anything you purchase, it's best to know how to maintain it for it to last. Research the type of leather jacket you want and choose one you're sure you can care for.
Now, let's check out some fantastic options for both men and women:
Men's Leather Jackets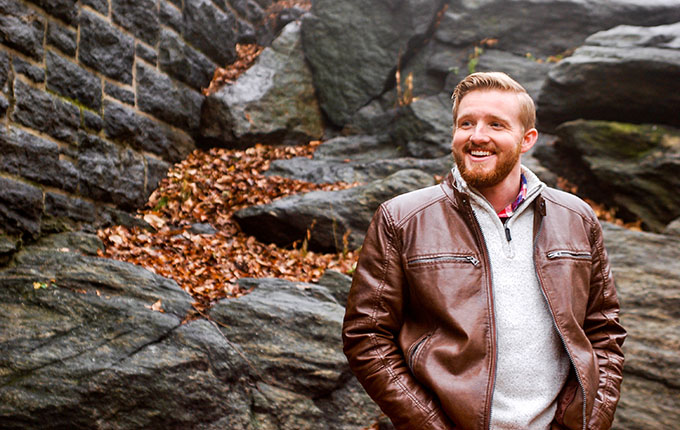 Leather jackets can make a bold statement and add a touch of edge to any look. For men, there are plenty of styles to choose from, and here are three of the most popular ones:
Boda Skins's Steve Cook Kay Michaels: V Fit
This moto-style jacket from Boda Skins is a favorite among fashion enthusiasts. It features a tailored fit, asymmetrical zip closure, and quilted detailing, making it a stylish and comfortable option.
Belstaff's Cheetham Motorcycle Jacket
For a rugged and timeless look, consider Belstaff's Cheetham Motorcycle Jacket. Crafted from high-quality leather, this jacket features a band collar and multiple pockets for a functional yet stylish appeal.
Sunflower's Croc-Effect Leather Blazer
If you're all about sophistication in your wardrobe, Sunflower's Croc-effect leather blazer is an excellent choice. This unique jacket blends the classic blazer silhouette with the edginess of leather, creating a statement piece for any occasion.
Women's Leather Jackets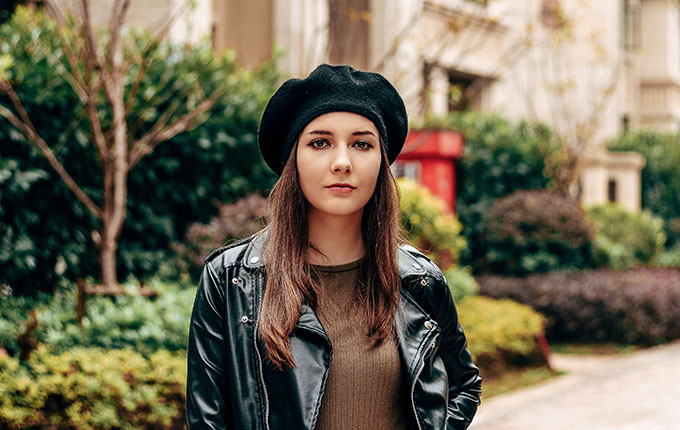 Having a leather jacket in your wardrobe is essential for any fashionista. These are some of the best options for women:
AllSaints' Vela Leather Biker Jacket
The AllSaints Vela Leather Biker Jacket is a must-have for any woman seeking a timeless and effortlessly cool look. It features a slim fit and asymmetric zip closure, perfect for adding an attitude to your outfit.
Quince's 100% Leather Motorcycle Jacket
For those on a budget, Quince offers a stylish and affordable option. Their 100% Leather Motorcycle Jacket provides a classic biker style with a slim fit and clean lines, all at a fraction of the price.
Good American's Better Than Leather Faux Leather Blazer
Good American's Better Than Leather Faux Leather Blazer is an excellent choice for those who want to modernize their look. This blazer features a sleek silhouette and offers the same polished look as genuine leather.
Ship Your Leather Jackets with Shipito!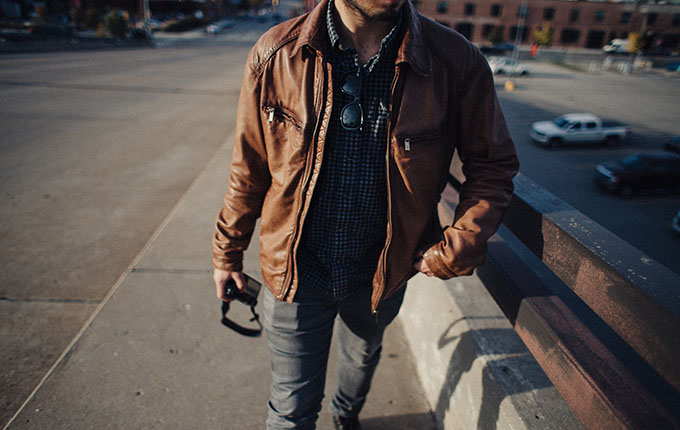 Shopping for your dream leather jacket shouldn't be limited by geographical boundaries. Whether you are shipping from the US to Japan, need forwarding from the US to Australia, or anywhere in between, Shipito has your back. Get accurate delivery estimates with our shipping calculator that can save you up to 80%!
Our international package forwarding services let you shop from anywhere worldwide and have your purchases conveniently delivered to your doorstep! We also offer an assisted purchase program where we shop on your behalf!
When you find that leather jacket to keep you warm and fashionable, don't let the distance stop you from getting it. Sign up for a free account today and embrace the freedom of global shopping!
Contact us via our live chat, email us at support@shipito.com, or call us at +1 (310)-349-1182 to get started.