Get ready for family game night!
Playing board games with the family can be a great source of entertainment for both kids and adults. Playing games together teaches family members the value of teamwork, critical thinking, and helps everyone to have fun, laugh, and be together.
We've put together a list of some of our favorite family-friendly games that you can try on your next family game night. Each of these games can be shipped right to your door with Shipito's international package forwarding services.
Let's get into these fun & exciting games!
Clue
The objective of the Clue Game is to figure out which character killed Mr. Boddy, as well as identify the weapon used in the murder and where the murder took place. This game requires every player to practice sharp reasoning and logical deduction to win. Get your copy of Clue by clicking here .
Sorry!
Sorry! is another classic family board game. The goal of Sorry! is to be the first player to get three pawns from the start area to your "home." Players need to negate the progress of other players in order to get ahead in the game while usually issuing an apology, thus the name Sorry! Buy Sorry! today and let the fun begin!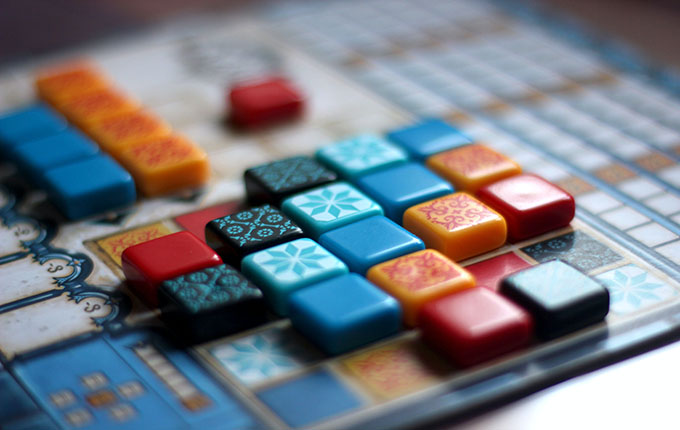 Azul
The goal of Azul is to draw from a pool of colored tiles and place them strategically on your board to earn point by making rows and columns. You can earn extra points by completing sets and patterns on your board. This fun, vibrant game will make keep you coming back time and time again. And no, you don't need to know Spanish. Get Azul here and ship to your door!
No Stress Chess
As the name suggests, No Stress Chess aims to help players learn to play chess without the stress. Unlike the traditional chess board game, No Stress Chess comes with a deck of 56 action cards and a rulebook. These items will make it very easy for anyone to learn and love playing chess! Buy No Stress Chess here to start playing.
Cranium 3-in-1 Board Game
The goal of the Cranium 3-in-1 Game Board is simple: the first team to reach the Cranium Central and complete a final activity wins the game. Activities in this game are time-bounded, so you are expected to talk, act, and sculpt as fast as you can! Buy your copy of Cranium by clicking here.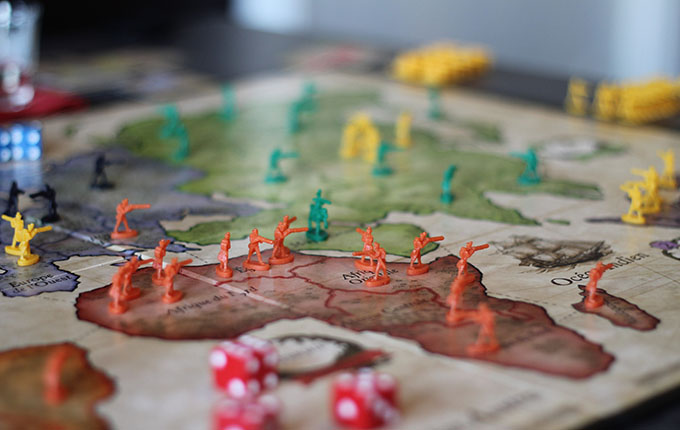 Guess Who?
The purpose of Guess Who? is to identify a mystery character known only to your opponent. Each player has a game board with every potential character shown. Your job is to ask your opponent "yes" or "no" questions that may help you uncover the mystery character. The first person to guess their opponents character correctly wins the game. Get to guessing and buy Guess Who? here.
Spontuneous - The Song Game
The goal of the game is simple: you need to stop other players from being able to sing songs that contain the trigger words you've chosen. The first player who can sing a 5-word portion of a song containing the trigger words of other players advances on the board. It's a great game if you love music or singing. Buy Spontuneous and start singing!
Uno
In Uno, each player is given 7 cards and take turns playing cards that matches the same color or number as the previous card played. But there is a catch! When a player gets down to one card, they must say "Uno!" or risk having to pick up more cards. The first person to be rid of all their cards is the winner. A perk for card games is that they are also cheap! Get Uno here!
Ker-Plunk
In Ker-Plunk, a barrier of straws is placed in the center of a cylinder to keep marbles from falling to the bottom. On each players turn, they select and pull a single straw from the cylinder and hope that no (or very few) marbles come falling down. At the end of the game, the player who dropped the least number of marbles wins. Get Ker-Plunk here.
Hedbanz
In Hedbanz, each player wears a headband on their head and places an identity card in their headband. Each turn, players will ask questions about their specific identity to the other players and use the answers to guess their secret identity. Your identity can be anything from an animal, an object or even a food. The first person to correctly guess their identity 3 times is the winner. Buy Hedbanz today and get ready to laugh the night away!
Settlers of Catan
Settlers of Catan is a fun family game for kids that are a little older. This game is about resource management, communication, and strategy. Players earn victory points by growing their settlements and collecting necessary resource cards. The first player to reach 10 victory points wins. The great thing about Catan is that there are so many different variations, that it can be played by just about anyone. Get Settlers of Catan and start settling today!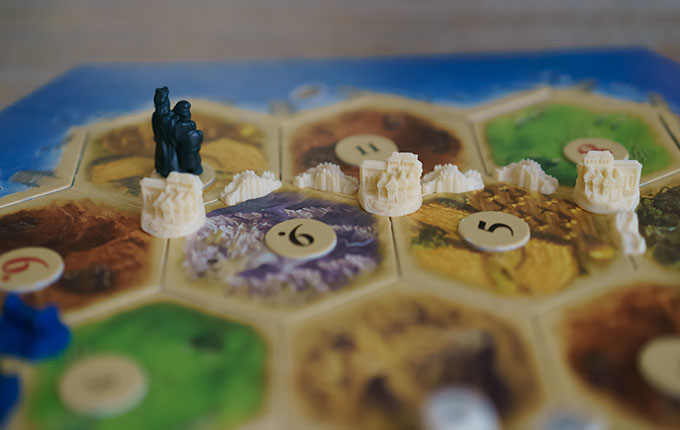 Connect 4
Consider Connect 4 to be an updated take on the classic tic-tac-toe game. In order to win Connect 4, a player must successfully drop coins into a gird system and stack their colored coins in a sequence of 4 in a row, whether it be horizontally, vertically, or diagonally. Players can block the moves of their opponent and plan the best route to earn themselves 4 in a row. Buy Connect 4 here.
Kingdomino
Kingdomino is a simple and vibrant game about building a well-rounded kingdom with all the right resources. Each round, players take turns select one of 4 randomized tiles and then place them in their kingdom until they have (hopefully) completed a 5x5 square with all of their tiles. To win the game, a player must have the most points earned by having completed the most diverse kingdom. Get your copy of Kingdomino here!
Sushi Go!
Sushi Go is a fast-paced card game where players compete to grab the best card combinations from cards that are being passed from player to player. Players earn points by collecting different sets of sushi, each with their own unique perks and abilities. The player with the most points when the cards run out wins the game. Buy Sushi Go today!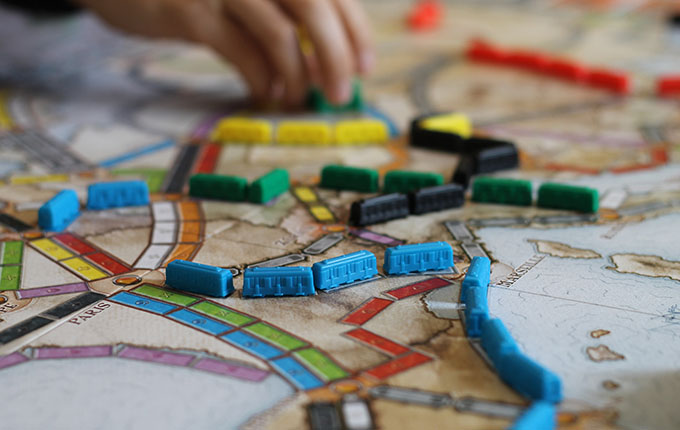 Ticket to Ride
Ticket to Ride is another great game with a lot of variations. In this game, players compete to complete destination cards by stretching a line of trains between one city and another. With additional points for the longest train, as well as plenty of opportunities to cut off your opponents' pathways, Ticket to Ride has a great replay ability. The winner is determined by who earned the most destination points at the end of the game. Buy Ticket to Ride here.
Get Ready For Your Next Family Game Night
After deciding which family board games you think your family will love, the next step is picking a reliable package forwarding service to ship your package. Many companies don't ship internationally, but when you ship with Shipito, you don't have to worry about that. We ship to over 220 countries & territories worldwide, so your games are sure to reach you no matter where you live!
Shipping with Shipito means gaining access to world-class services like package consolidation, a sales tax free warehouse, free shipping calculator and more! By choosing Shipito as your packaging forwarding service provider, you'll have peace of mind knowing that your orders are quickly shipped to your home and arrive in perfect condition.
Buy Your Favorite Board Game ASAP!
Ready to start shopping? Sign up for a free Shipito account today and start saving on all your international package forwarding needs. If you have any questions, feel free to contact us via Live Chat, by email at support@shipito.com or by phone at +1 (310) 349-1182.