Slip Into Relaxation
Sometimes you need to treat yourself. Bath salts, bath bombs, and luxurious bathrobes are oftentimes a great way to get yourself feeling refreshed and renewed.
Yes, you can find all these in the nearest spa, but not everybody has the time or money for this. There are many top-notch at-home spa products that are available to purchase around the world. One of the best ways to get your hands on them is through an international package forwarding service!
At Shipito, we're determined to provide you with the best international shipping experience possible. Whether you are looking for a shipping forwarder that can handle package forwarding US to Canada, shipping from US to Japan, or anywhere in between, Shipito has you covered!
We offer services that can save you up to 80% on shipping costs and provide hassle-free shipping to over 220 countries & territories. Click here for more details.
Now, let's get into our list of ten at-home spa products you should consider adding to your next purchase: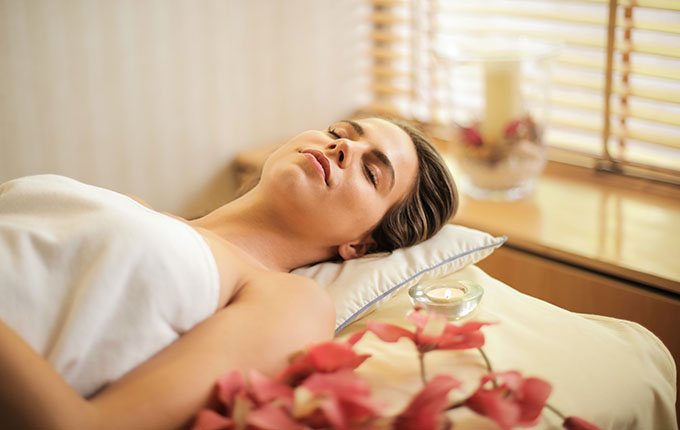 Olaplex Hair Perfector No. 3 Repairing Treatment
Let's start from the top! Your hair deserves all the love it can get, so why not nourish it with this wonder product? Try the Olaplex Hair Perfector No. 3. This is a deep-repairing hair mask that repairs and brings back your hair's natural shine. It's the top product for prestige hair care and our first recommendation on the list.
Drunk Elephant T.L.C. Sukari Babyfacial AHA + BHA Mask
Of course, a spa day won't feel like a spa day without some intense facial care. We recommend trying Drunk Elephant's T.L.C. Sukari Babyfacial AHA + BHA Mask. This facial mask is made to leave you looking and feeling like you just stepped out of a spa.
This mask exfoliates, soothes, and nourishes your skin with a 25% AHA and 2% BHA blend of the brand's glycolic, tartaric, lactic, citric, and salicylic acids. It'll leave your skin bright and glowing!
Shipping from the US to Australia or any other part of the world? No problem! Check out our International Shipping Calculator to get a quick, easy, and accurate shipping estimate on your next order.
Bubbly Belle Bath Bombs
Bath bombs have become a staple of every spa session, and you definitely don't want to miss out on this luxurious experience at home! We suggest picking up these Bubbly Belle Bath Bombs. They are perfect for a relaxing soak in the evening.
Enjoy fragrant combinations like Jasmine Lavender, Orange Lemon, or Eucalyptus Peppermint while you take in the calming vibes of a steaming bubble bath.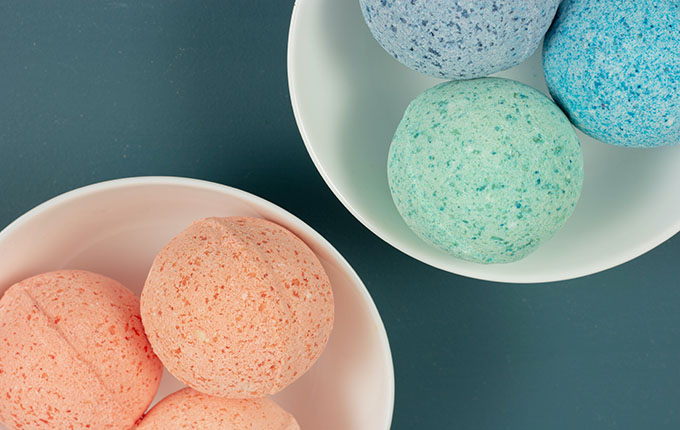 Maude's Soak No. 1 Bath Salts
If bath bombs aren't your thing but you still want to enjoy a refreshing soak, try Maude's Soak No. 1 Bath Salts. This cruelty-free, vegan, and paraben-free product has salt crystals from the Southern Dead Sea that'll soften and rejuvenate your body.
Amber, cedar leaf, lemongrass, tonka bean, and Medjool date are only some of the delicious scents you can experience while taking a relaxing bath with this product! Your own bathroom will become a haven you can easily find respite in.
Frank Body Original Coffee Scrub
Give your skin more attention by making it softer and smoother with Frank Body's Original Coffee Scrub. This scrub uses coffee to buff away dead skin cells, boost circulation, and reveal brighter, smoother skin. Scrub all your stress away!
You'll find this body scrub magical, especially when it leaves your place smelling like roasted coffee beans. It also has vitamin E and antioxidant-rich oils, so get ready to have your skin feeling softer than ever before. You won't want to leave your shower after trying this amazing product.
Planning on buying products from multiple online retailers? Save up to 80% on overall shipping costs when you combine multiple packages with Shipito's Package Consolidation services.
CeraVe Renewing SA Foot Cream
Your put a lot of mileage on your feet. Give them the love and attention they deserve with CeraVe's Renewing SA Foot Cream. This cream is made to hydrate, soften, and smooth even the most exhausted feet.
The exfoliating action of the CeraVe Renewing Foot Cream is unmatched. With salicylic acid, lactic acid, and hyaluronic acid combined in a lightweight cream, you can expect real hydration that will last for days.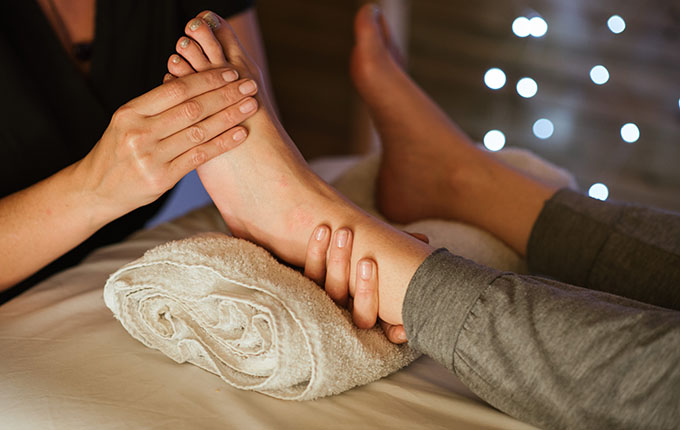 Brooklinen Super-Plush Spa Bath Towel
After a restful bath or massage, you are going to need some good bath towels to continue the at-home spa experience. One of the best bath towels you can find is the Brooklinen Luxury Super Plus Spa Bath Towels.
You deserve towels made of premium materials and treated with a special spinning process that makes them extra soft. Wrap yourself in luxury! These bath towels will absolutely make your home feel like a five-star resort.
Parachute Classic Turkish Cotton Robe
Cozy and plush? Yes, please! After wrapping yourself in your luxurious towel, the next thing you need is a Parachute's Classic Turkish Cotton Robe. The adjustable belt and side pockets make it perfect for lounging and relaxing.
The ideal bathrobe to match your spa day experience must have a perfect weight. A robe that's lightweight yet warm enough to keep you comfortable will be your go-to robe any time of the day. This bathrobe has all those features and more.
If you are having trouble making a purchase, don't worry, let Shipito help you! With our Assisted Purchase service, we will make the purchase for you and charge it to your account. All you have to do is sit back and wait for your package to arrive. It's that easy.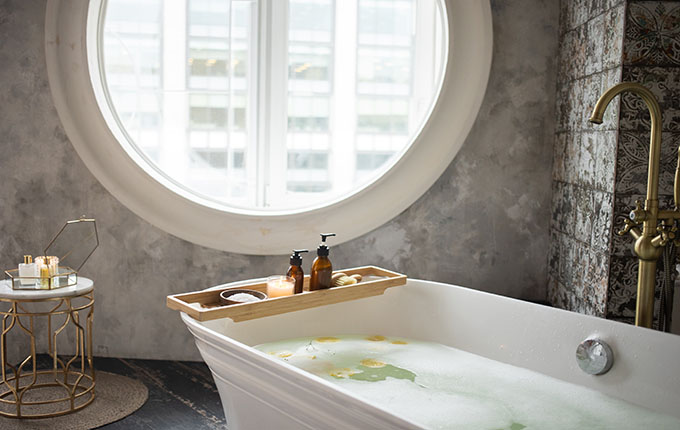 Crazy Lady Fuzzy Cross-Band House Slippers
Finish off the ensemble with the perfect pair of spa day slippers. For the perfect combination of comfort & style, we suggest getting the Crazy Lady's Fuzzy Cross-Band House Slippers.
The insole is made with memory foam, so you'll feel like you're walking on a cloud. Stability is also important; these slippers have a non-slip rubber sole that ensures your safety. Walk out of your bathroom with confidence and comfort.
Bath and Body Works Aromatherapy Eucalyptus Spearmint Candle
Our last recommendation is a candle to elevate your at-home spa atmosphere. The Aromatherapy Eucalyptus Spearmint Candle has a cool, refreshing scent that will make you feel like you're in the most relaxing, luxurious spa.
This candle is made with natural essential oils, so you can expect quality aromatherapy and ambiance. The fragrance of eucalyptus, spearmint, and sage will give you the calming and grounding effects of aromatherapy while you relax in your bath or lounge around your home. This makes for the perfect item to finish out our list.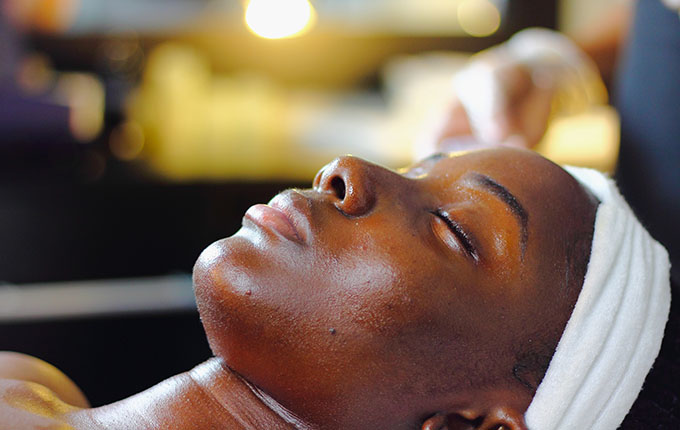 Every Day Is a Spa Day with Shipito!
With Shipito, you can order all these amazing spa products and have them shipped to practically any part of the world without worrying about delivery, customs, and other international parcel forwarding problems.
Our team of professionals will help you shop, ship, and receive your favorite items without breaking a sweat. Shipito's international mail forwarding services will ensure your at-home spa products arrive safely and hassle-free!
Did you know that Shipito can also help your small business with logistics and shipping solutions? Click here to learn more about Shipito for Business and streamline your business shipping.
If you have any further questions about Shipito or API integrations, please contact us via our live chat, email us at support@shipito.com, or call us at +1 (310) 349-1182.

Make your at-home spa dreams come true with our world class package forwarding. Get ready to relax and pamper yourself. Sign up for a Shipito account today to get started!