Improve Your Game
Everyone needs time off from their busy, day-to-day routine to preserve their overall well-being. What better way to do that than by engaging in recreational sports?
Sports are a great because, among many other reasons, they get you outside, are fun to play, and typically include a decent amount of physical exercise.
If you're a football/soccer enthusiast who wants to try something new, maybe you can pick up another sport like baseball or American football. If you're contemplating learning something like tennis or simply playing weekly frisbee games with family or friends, you'll definitely find them worthwhile.
Shipito is an International Parcel Forwarding company that is here to help you shop online and ship to almost anywhere in the world. Shipito will make your personal and business shipping logistics easier, saving you time & money.
Click Here for more information on how Shipito can help you!

In this article, you'll find a list of some of the most popular sports around the world that you can consider taking up and the best equipment to buy for each sport.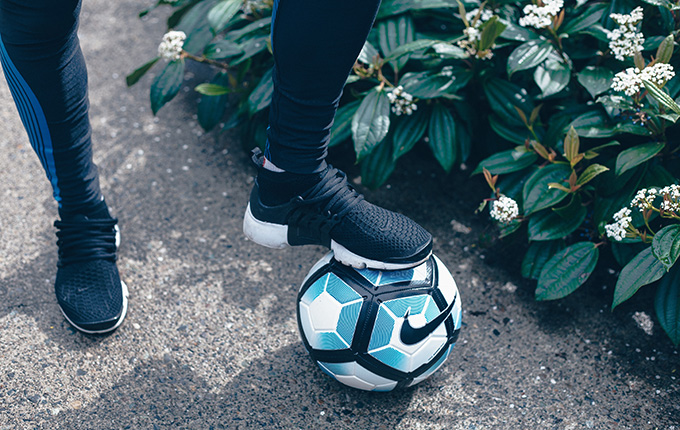 Football/Soccer
There are only a few things that can rival football when it comes to spectator sports. Also referred to as soccer, football is ranked as the number 1 sport in the world, with 3.5 billion estimated fans. Football can be played at the grassroots level, in leagues, or simply for fun.
Football/Soccer Cleats
Whether you play professionally or with your friends, you need appropriate footwear, like cleats. These are designed to mold to the foot and move with it, giving the sense of playing barefoot. Depending on the brand, football cleats are made with certain positions in mind, specifically for forwards, midfielders, defenders, and goalkeepers.
For our first recommendation on the list, we will go with a classic and consistent favorite. The Adidas Copa Mundial soccer cleats. They feature a premium K-leather forefoot for silky comfort. The molded studs provide control on firm ground, an outsole for the firm and natural ground, as well as a die-cut EVA midsole that distributes stud pressure across the sole.
If you are planning on buying multiple pairs of cleats or from different stores, then you will definitely want to consolidate your packages. Shipito's Package Consolidation service helps you to combine multiple packages into one, thus saving you up to 80% on your shipping costs.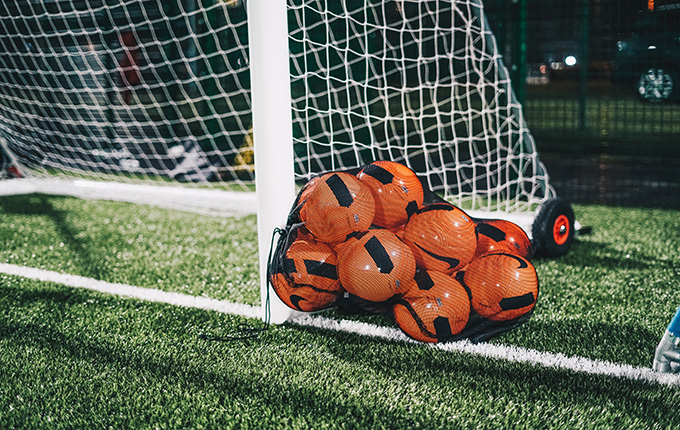 Folding Soccer Goal
Do you have kids who are into soccer? Encourage them to get a few friends together to play outside. Naturally, a soccer goal is one of the first thing to acquire to get them amped for outdoor play. Soccer goals are available in different sizes to fit various kids' needs.
The Franklin Sports Blackhawk Backyard Soccer Goal is portable and easy to set up. With its fiberglass and steel construction, this 4' x 3' soccer goal is durable, weather-resistant, and provides greater stability. If you buy this soccer goal for kids on Amazon, you can get it at a discounted price.
Of course, you will also need the single most important piece of equipment, the ball. We suggest getting this adidas Starlancer V Club Soccer Ball.
With the cleats, a couple of goals, and a ball, you will be ready to play just about anywhere!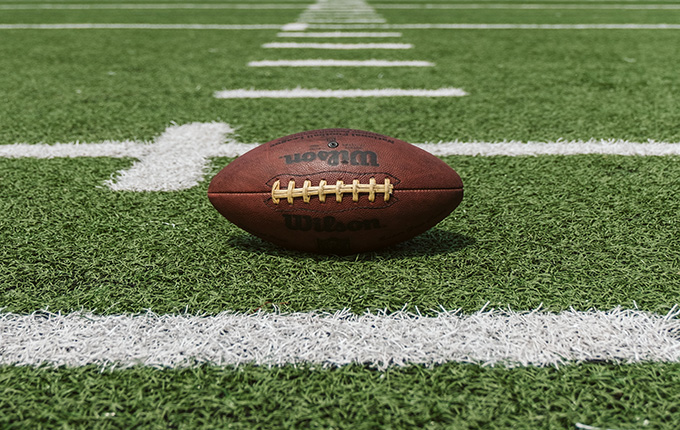 American Flag Football
While often criticized for sharing a name with Soccer, American Football has become popular in countries all around the world.
Getting suited up with pads and helmets is definitely the most accurate and realistic way to play. However, football pads are heavy and expensive. If you are wanting to play American Football without having to invest too much time and money, we suggest finding what you need for Flag Football.
The gear for flag football is pretty straight forward. You need belts with sets of different colored flags to help differentiate the teams, a couple sets of cones for the endzones, and obviously, a football. We suggest grabbing this Franklin Sports Flag Football 10-Player Set.
While the set comes with everything but the football, we recommend this Rawlings Force Official Size Football to complete the setup.
If you ever have trouble purchasing an item, like sports gear, checkout our Shipito Assisted Purchase service. This amazing service makes your life simpler by allowing us to make the purchase for you.
All you need to do is tell us what product you want, how many you want, and a link to the product. From there, we will take care of the rest.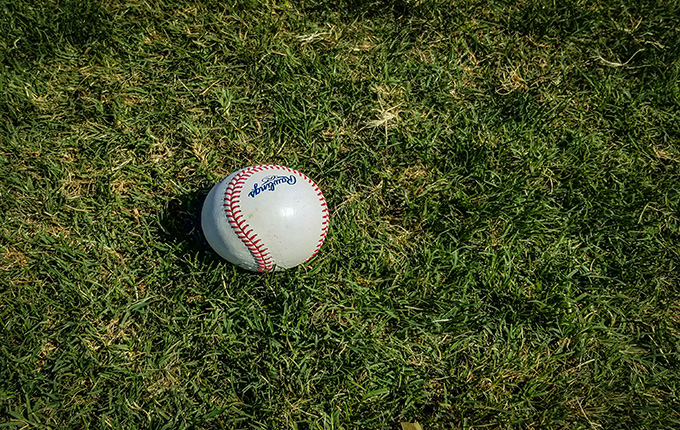 Baseball
Commonly known as the "American Pastime," Baseball is another globally followed sport. With its 500 million fans, it is ranked as the 8th most popular sport in the world. If you wish to enjoy baseball like its millions of fans, start with getting your baseball gloves, baseball bat, and baseball cleats.
Baseball gloves are available in adult and youth sizes. You can shop baseball gloves at Dick's Sporting Goods for both children and adults. Their wide variety of quality baseball gloves lets you pick a design, color, and filed position that suits you!
For baseball bat options, there are different types like alloy, composite, hybrid, and wood. We recommend you take a look at the Marucci F5 -10 USA Baseball Bat, an all-alloy baseball bat with a multivariable wall design, a soft-touch grip, and ring-free barrel construction.
Baseball cleats are also available for kids and adults. If you have kids that want to play, we recommend Nike Kids' Force Trout 7 Pro MCS Baseball Cleats are made of durable synthetic leather upper for support, full-length foam for comfort, and studded cleats for traction.
If you are planning on buying adult sized cleats for baseball or summer softball, we highly recommend the New Balance Men's Fresh Foam 3000 v5 TPU Baseball Cleats. They are designed with a synthetic and mesh upper for a custom-like fit, memory foam for comfort, and TPU plate and spikes for traction.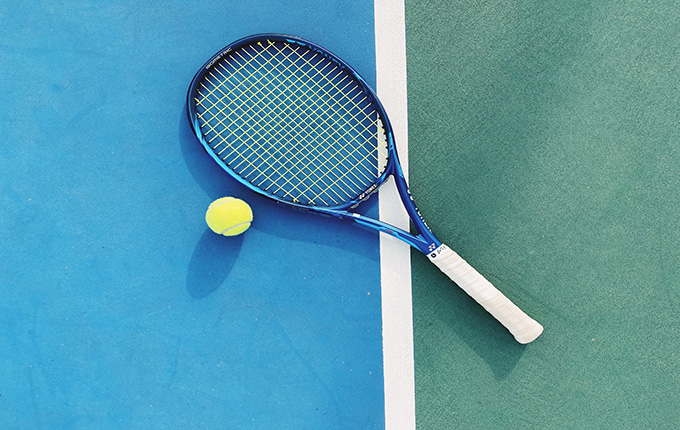 Tennis
Tennis is another widely recognized sport, having an estimated 1 billion fans around the world. Whether you're a beginner or an expert, plenty of options are available to suit your needs. When it comes to rackets, you'll find that Wilson tennis rackets are among the most popular choices.
If you are considering getting into Tennis, then you will want to get a Wilson tennis racket. They come in an array of models such as the Blade, Clash, Pro Staff, and Ultra. Blade is a typical choice for aggressive, big-hitting players while Clash is for power and control. Meanwhile, Pro Staff is for maximum precision and Ultra is for superior power and stability.
There are also Wilson junior tennis rackets that you can get for your juniors and kids such as the US Open and Minions.
Whatever age category you're in, there is a Wilson tennis racket designed just for you. As for skill level, you'll discover a huge array of Wilson tennis racket models and sizes designed to match you, so choose the racket that will best fit your playing style.
If you are curious to know how much it will cost to ship these sporting goods, you can always use our fast, easy and free Shipito Shipping Calculator! Simply enter in your package weight, dimensions and warehouse of choice. From there you will get an instant and accurate shipping estimate.
Cricket
Our last sport on this list is another sport that can be enjoyed by children and adults. While it's dubbed as an Australian national pastime, it has an estimated 2.5 billion followers in the UK, Asia, and Australia. If you wish to learn how to play cricket, start looking for the appropriate cricket bat.
If you are looking for the best all-around bat, we recommend the Gunn & Moore Diamond 606 cricket bat. It features a dominant bat shape with a traditional, full blade profile designed to meet the demands of the game.
For juniors, there's the adidas XT 6.0 KW which comes with a traditional design that allows for a smooth pickup.
If you're a big fan of England's top hitter Jos Buttler, and aren't afraid of the price tag, you'll appreciate the Kookaburra Kahuna 2.0 cricket bat with a modern look and design.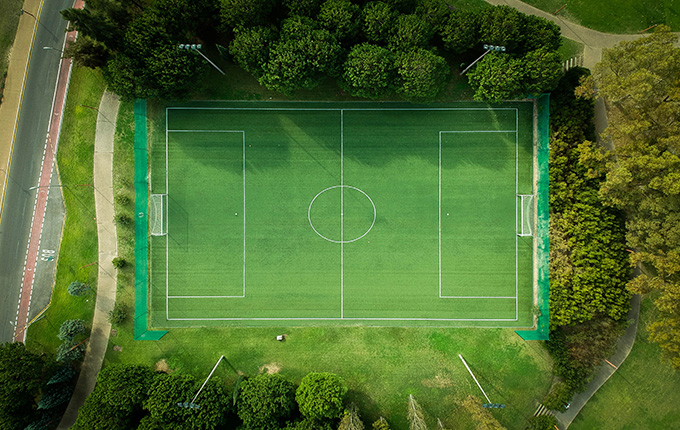 Gear Up with Shipito
Because Shipito is an international package forwarding company, we can help you order products from anywhere in the world and have them delivered right to your doorstep!
To take advantage of this amazing international mail forwarding service, all you need to do is to sign up for a Shipito membership. We offer Free & Premium accounts as well as Shipito for Business accounts. Each membership has its own unique benefits, so be sure to pick the one that works best for you!
So, there you have it. The easiest way to buy new sporting goods and equipment and have them shipped anywhere in the world.
Still not convinced? You can contact us with any questions via Live Chat Monday through Saturday 4 am at 6 pm Monday to Saturday and Sunday from 4 am at 3 pm Pacific Time. You can also reach us by email at support@shipito.com or by phone at +1 (310) 349-1182.