Earning a Passive Income Doesn't Have to be Hard
Are you looking for a reliable source of passive income? You'll find the answer in Shipito's Affiliate Program!
It's easy to see why affiliate marketing has become so popular as a means to earn income through the web. However, there are a few things you should be aware of before getting started.
What is the Shipito Affiliate Program
Suppose you have a well-known website, blog, channel, or social media account. Imagine having a unique link to our website that pays you a commission every time someone purchases something through Shipito. That's how the Affiliate Program works!
You will be rewarded for referring clients to our website. No costs and a simple set-up mean there's no risk to you when joining our affiliate program. Adding value to your blog or website while bringing in additional cash is easy as a Shipito Affiliate.
We give you a commission for each client you bring to our site. You don't need to put any money into reaping the profits. We only provide you with the opportunities.
In contrast to direct sales, network marketing, or MLM companies, we'll handle all of the merchandise for you. You only need to direct customers to our site and receive a commission once they click on your unique link and buy something through Shipito.
Who Can Become an Affiliate?
Anyone! Whether you're a current Shipito customer, a blogger/vlogger, or the owner of a website or online store, you can get paid by referring others to us.
Current Customers: As a customer, you can recommend Shipito to your friends and relatives for international parcel forwarding.
Bloggers & Vloggers: There are many strategies for bloggers and vloggers to profit from their content but joining an affiliate program is among the best and easiest ways to do so. By becoming an Instagram or YouTube affiliate, you can show others how to find excellent prices on US websites, then demonstrate how to use Shipito for international package forwarding.
Website Owners: Shipito is a business shipping solutions provider that helps consumers from overseas in purchasing products from the United States. If you're good at writing product reviews or promoting them, you can make money through our affiliate program.
You can earn commissions if your visitors use our services through our affiliate links. If your site has a large audience willing to pay attention to what you have to say, this is a simple way to generate passive income.
Store Owners: You can recommend Shipito's services and website on your online store to earn passive income from your visitors and customers. Shipito will pay you a commission for every new customer you bring to us by promoting our services for international shipping from the United States and Europe.
How to Sign Up for the Program
Our affiliate program is pretty straightforward. All you need to do is sign up and promote our service. Here are the steps that you need to take:
Log in to your Shipito Account. If you don't have one yet, you will need to sign up first.
Go to "My Account."
Scroll down, then select "My Affiliate Account."
Click " Affiliate Sign Up."
Select "Create My Affiliate Account" and agree to the terms & conditions.
You can now find your affiliate link on the My Affiliate Dashboard.
Copy and share the link everywhere you believe people would find it helpful.


When you register for our affiliate program, you have the option of using links with an affiliate ID or registering your domain name. If you choose to sign up with your domain name, we need to be able to confirm domain ownership. As such, you should not use privacy settings to conceal your identity.
Once you've registered a domain name, our database will keep track of every referral it receives from your site for 60 days. If a customer you referred to us makes a purchase within 60 days, we'll credit your affiliate account.
Best of all, the activation of our affiliate program is entirely free, with no business license required!
How to Earn Money & Get Paid with the Shipito Affiliate Program
It's easy to make money with the Shipito Affiliate Program. After signing up for the program, you'll be issued a unique URL that contains your personal affiliate ID. You can use this link to promote Shipito on your website, blog, social media, or in any other way you see fit.
For every person who joins Shipito through your link, you will receive a credit to your account. Once they use Shipito to ship a package, you'll receive an equivalent of 10% of the shipping fees in commission from the first package shipped. Depending on how many parcels that customer ships, you'll receive additional rewards at specified intervals.
You have the option of receiving your affiliate commissions via PayPal or having them transferred directly to your Shipito account. Simply log into your affiliate account and choose your preferred choice.
Payouts for affiliates are processed within 7 to 10 working days. Additionally, if you want to withdraw or transfer the payment, you can ask for a minimum of $20. Payments are processed every Thursday.
Why You Should Join Shipito's Affiliate Program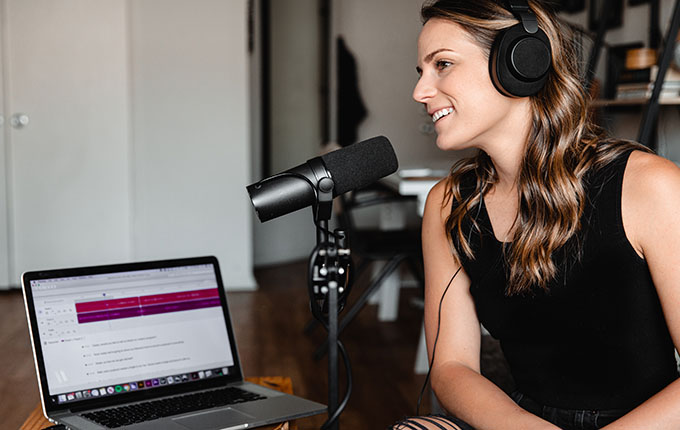 Here are some of the advantages of our affiliate program:
Profitable Commissions
Shipito's commission structure is the best in the industry. As your recruited customers ship more, you also earn more. Making money is easier than ever: Once the customer sends the first shipment, you'll earn a 10% commission on the shipping fee (not including letters and magazines).
When they send their fifth, tenth, and twentieth package, you earn additional commissions. The 5th parcel shipped will add $5, the 10th parcel will add $10, and the 20th parcel will add $20 (for each client).
Passive Income
In contrast to a traditional job, joining our affiliate program gives you the opportunity to earn money even while you are off the clock. You'll reap the benefits of your efforts for many days and weeks to come if you put in the work upfront. You're paid long after you've accomplished your task. If you're good at promoting, you'll make money even if you're not sitting at a computer.
No Need To Provide Customer Support
You'll never have to worry about customer service or satisfaction with our affiliate program. Your only job is to link us with potential customers. We'll take charge of dealing with any customer complaints after receiving your commission from the transaction.
Cost-Effective
Starting a new business requires money for initial costs and funds for the products or services you offer. On the other hand, our affiliate program allows you to get started quickly and easily. You don't have to bother with affiliate program fees for production or operation.
The Bottom Line
Shipito's Affiliate Program is an easy way to make a passive steady stream of income. We offer high commission rates and a very straightforward process. Follow the instructions previously mentioned to get started today!