Helping you keep your New Year's resolutions
Congratulations! You've made it to the New Year!

It is the time for good new year's resolutions and new beginnings. What are your resolutions? How can you make this year better than last? These may seem like difficult questions, but the answer is pretty straightforward: make some life changes!
Remember the saying, "Old habits die hard?" It's true. Breaking out of a bad habit or making a significant lifestyle change is challenging work, but in the end, it'll be worth it because you'll have learned and grown. Pick a few things to start with, and soon you'll be a brand-new person!
If you are reading this, it is probably because you've tried making resolutions before. Whether or not you have kept those resolutions in the past, Shipito wants to help you now. If you're short on ideas, that's okay! We'll give you some popular New Year's resolution ideas to help get your mind working.
Get Active!
This is perhaps the most widely used resolution each year. Every January gym memberships increase, and people try to begin their personal health and lifestyle changes.
The holiday season is full of good food and treats, which makes diet and exercise a great resolution for the new year. Put down the candy and sweets, hit the treadmill, and get active.
This is an important resolution because being overweight can lead to heart disease, diabetes, hypertension, and a whole host of other disorders. This is a great time to start eating right and exercising to be as healthy as possible.
It's not just about looking good, though, it's also about feeling good. Being active gives you more energy! When your body feels healthy and fit, you'll be able to think much better and live a more productive life.
For more ideas on products and resources to help promote a more active lifestyle, check out our recent blog: Top Personal Fitness Products.
Expand Your Mind
Becoming smarter isn't just about reading books and learning new skills. It's also about learning from other people to apply that knowledge in a way that helps you and others live better lives.
There are so many resources available today for people who want to learn. You can find classes and tutorials for practically anything on YouTube and other internet sites.
Want to learn a new skill that can help in your career? Have a car that needs fixing? Want to learn a new talent? All these things are available to you if you open your eyes to them.
Shipito even offers a series of Shipito University Videos to help customers better understand our services and processes. We frequently add videos, so be sure to subscribe to continue learning more about Shipito and international package forwarding.
Find & Give Love
Love is a feeling that can't be described in words or equations, but you know what it means when you have it. This may seem incredibly difficult or even out of your control, but there are things you can do to put you in situations to both give and receive love.
For those looking for love, keep an open mind and don't fixate on one type of person. Sometimes you don't know what's right for you until you meet someone. You may think you want a certain type or kind of person, but new and different can also be good.
A lot of the time, falling in love isn't a matter of finding the right person but rather, being the right person. Be sure that you are exhibit the same qualities that you are looking for in a potential companion.
For those looking to give love, it doesn't have to always be in a romantic way. Love can be shown by something as simple as a smile or a friendly conversation. It can be given by showing someone else that you care for them.
Love comes in lots of forms and varieties, so don't be afraid to go out of your way to help make someone's day better.
Stop Procrastinating
This is a straightforward but significant resolution! We don't know why or what you are procrastinating, but we can tell you how to stop doing it.
The first step is to write down what is stopping you from getting started on your tasks or projects. The second step is to figure out what you can do to motivate yourself to overcome those obstacles and get started.
When motivation comes, don't wait around and let it fade away! Get moving and work with your inspiration so that you're able to accomplish something good each and every day.
If things don't seem to be working at first, remember that all changes take time and effort. Stick with it, and you'll soon find yourself getting things done like clockwork.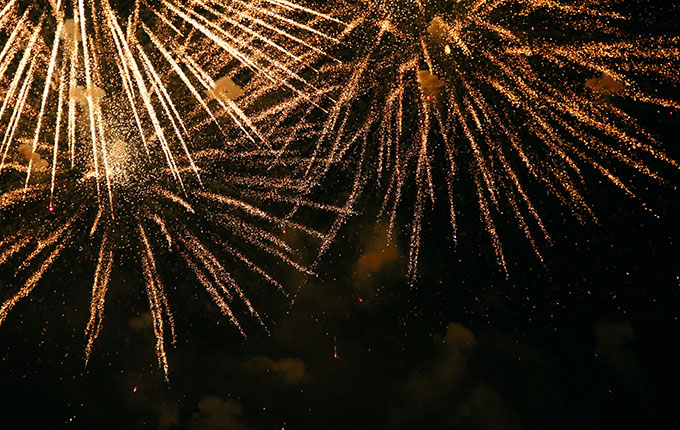 Pick Up a Book
This is another simple resolution that's incredibly important. You don't have to read books all day long, but just reading a page or two here and there makes a big difference in terms of your knowledge and the way you think about things.
Reading doesn't have to be boring either. Read whatever you like, whether it is fiction of non-fiction. In fact, reading a combination of both types can help you learn and use your imagination.
Make reading even more enjoyable on mobile. Nowadays, Ebook apps and audiobooks make reading possible anytime you want, so why not take advantage of these developments? Download an Ebook app to your mobile device(s) and read whenever or wherever you have a free moment.
Take advantage of Shipito's international parcel forwarding services to ship hard copy books and Ebook readers from the US to your country.
Spend Less Time on Technology
Do you, like many others, find yourself spending way too much time scrolling through apps like Facebook, Instagram, or TikTok? You might think that you need to spend more time scrolling to stay as connected as possible, but that isn't true. Consider "unplugging" for your New Year's resolution.
Technology is a tool, and it should be used to do great things. Unfortunately, too many people use their devices in unproductive ways and fail to reap any meaningful benefit from of them.
If you need help breaking free from your gadgets, consider using a time management app, phone lock box, or setting up parental controls to help limit time spent on your devices. Spending less time on technology allows you to have more time for other, more productive, things.
Get a Pet
Perhaps your New Year's resolution includes adding a new member to your family. Pets are a huge responsibility but can also be a fun and important part of your life!
If you're not sure if getting a pet is right for you, think about how much time and money you spend on other things. You may go out to eat or go to the movies from time to time. You might buy clothes or go on trips. All these things cost money.
Pets don't have to cost a lot of money, but they do need your time and attention every day. Make sure to assess your lifestyle to know if it is suitable for caring for a pet.
If you think pets are suitable for you, take the time to get one responsibly. That means getting them from a shelter or rescue group rather than buying from a pet store or breeder. Also, make sure that you take care of your pet's physical and emotional needs.
Ship From the US to Anywhere in the World
Maybe your New Year's resolution involves spending less money on shipping costs. If so, Shipito can help!
Buy what you want, we'll Shipito you! You can shop in the US stores like eBay, Amazon, and Walmart and ship virtually anywhere, while saving over 80% on shipping costs. With Shipito's package forwarding services, you can shop online and still save money, no matter where you live!
Sign up for a free Shipito account and easily find the cheapest & fastest way to shop and ship from the US to over 220 countries. Using a business shipping solution like Shipito is a perfect new year's resolution for your life and business!