Pop Sockets & Other Phone Accessories
Mobile phone accessories help enhance our smartphone experience and solve the minor nuisances we may encounter as we use them. Nowadays, many of us may find it hard to use our phones without these accessories.
Not only are they helpful, but they are also available at much lower prices than you might think. The challenge, however, is that many of these products may not be accessible in your area.
One way to get around this challenge is to use an international package forwarding service, like Shipito. With Shipito you can ship packages around the world with fast and affordable rates, you can estimate your shipping cost with our shipping calculator and take advantage of our many other services to make your shopping and shipping experience easy.
Click here for more information on how Shipito is the perfect partner for all your international package forwarding needs.
When you ship with Shipito, you can set up package forwarding from the US to Canada or any other location you may need!
Here are some of the best phone accessories you can buy today: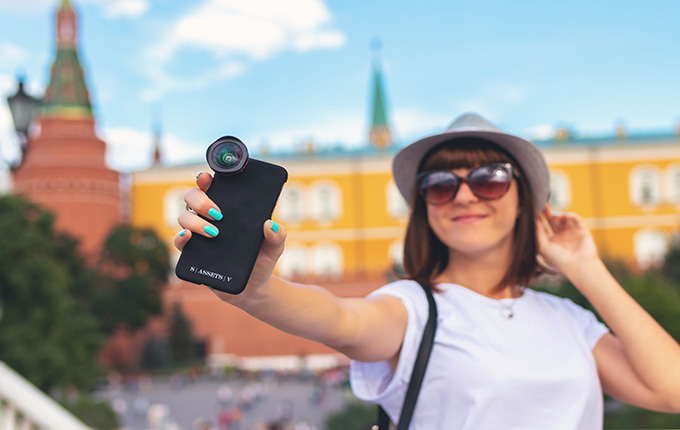 Pop Sockets
Pop sockets have become one of the most versatile mobile phone accessories on the market. They are easily applicable and have a strong hold on your phone, so you never have to worry about it coming off when you don't want it to.
Once attached, the socket will give you better grip on your phone to help you avoid accidentally dropping it. You can even use it as a stand and enjoy your phone usage hands-free.
Pop sockets also come in a wide range of shapes, sizes, and colors, making them relevant for every preference. Click here to find the pop socket that is right for you!
However, the biggest challenge is that international shipping can get very expensive. One way to get around it is to use an international mail forwarding service. You can set up parcel forwarding from the U.S. to Australia or wherever you choose.
Phone Grips
Another option you can go for if you're after a more minimalist tool is a phone grip. This silicone phone strap is inexpensive, available in different colors, and provides an aesthetic that may appeal to you. The strap connects to your phone case, and its design makes it compatible with all types. It's secure and allows you to easily grip the phone with one hand.
An elastic design helps you find the most comfortable position for your hand when using your phone. It also allows you to move your gripping hand freely. This model has a ripstop silicone material which makes it very durable. It's also easy to clean and install. Get your phone grip here!
Needing to buy multiple accessories from different buyers? Not a problem. With Shipito's Consolidation service, you can combine multiple packages into one and save up to 80% on overall shipping costs! Click here for more information about Package Consolidation.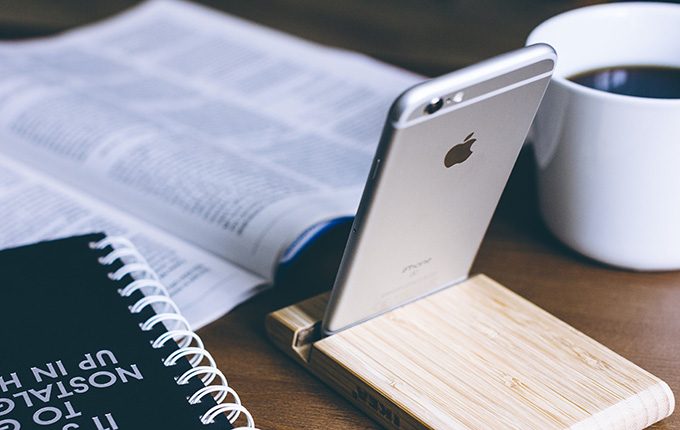 Phone Stand
A phone stand helps you use your phone hands-free. You can set it at your desk or any table, attach your phone and watch your favorite show while eating a meal. It's great for office work, school projects, viewing, and many other tasks.
The CreaDream cell phone stand is a popular option because of its versatility. It can fit all types of mobile devices, including the latest iPhone models and tablets. One of its most popular features is its adjustability. These phone stands also come in several different colors to help it fit in (or stand out) in any type of environment.
The product is also lightweight and easy to ship. That means that you'll spend less for shipping when using an international package forwarding service. The product has tens of thousands of positive reviews and will be a great addition to your desk. Get your CreaDream cell phone stand today!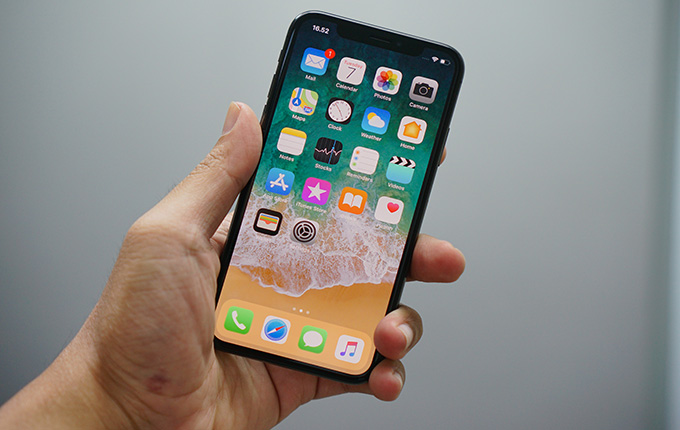 UV Cell Phone Sanitizer
Safety has been a big concern since the pandemic. Since we use our mobile phones a lot, it makes sense to invest in accessories that help ensure our items are clean. One of the more popular accessories of recent years is the UV cell phone sanitizer. UV light is a powerful agent that cleanses surfaces from viruses, bacteria, and other diseases.
Using a PhoneSoap sanitizer is simple enough. You place your phone in it while you're charging. The sanitizer then bathes the phone with UV rays to kill any unwanted organisms on the surface. It only affects the surface and won't hurt any of your phone's parts. A complete disinfection takes around 10 minutes.
It's also versatile enough to use it with other small items. You can disinfect cards, keys, and headphones too. Using an international mail forwarding service, like Shipito, can provide you with access to this kind of item. PhoneSoap is great for the everyday user and for those who are even more concerned about germs. Get your PhoneSoap UV cell phone sanitizer here!
If you ever find that you are having trouble making a purchase online, Shipito can help with that as well! Simply tell us the product(s) you want, how many you want, and include a link to the product(s). From there, we will make the purchase for you and charge it toward your account. Checkout our Assisted Purchase today and make shopping easier than ever before!
Wireless Earbuds
Earbuds and earphones today no longer need wires to deliver high-quality sound. You don't need to change them when the wiring gets damaged or be bothered by them when they get tangled. JBL Tune Bluetooth earbuds have many added features, including a touch control function.
These also have the latest Bluetooth technology, which increases device communication time and lowers latency. The package comes with a charging case for convenience. With comfortable earpieces and a battery life that last for 32 hours, these headphones can help get you through the workday, or any other activity. Check out these JBL Tune wireless earbuds today!
While this product may not be available in every country, that isn't an issue with you use an international parcel forwarding service, like Shipito, to deliver products straight to you.
For even more earbud and headphones options, check out our blog page called "Bluetooth Headphones & Speakers For Any Situation."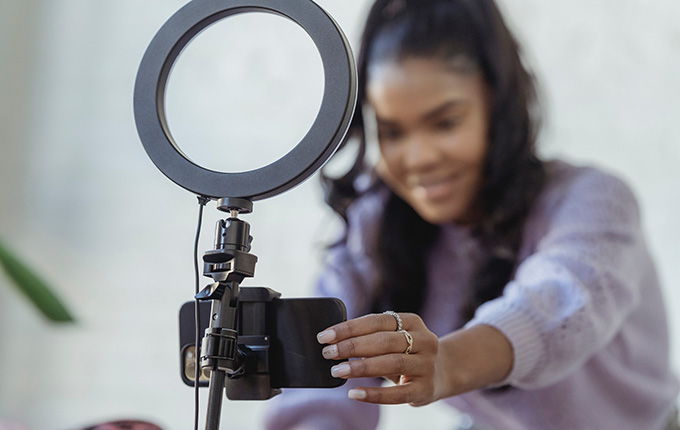 Travel Adapter
One thing that travelers often overlook when visiting other countries is mobile phone charging. The country you visit may have a plug vastly different from your own. Whatever the case, the best product for the job is the travel adapter.
This travel adapter covers 150 countries and is compatible with Australian, European, UK, and US outlets. Note that it does not convert voltage, so be careful about plugging into higher or lower voltage as that could damage your phone's battery.
One of the advantages of this adaptor is that it has surge and fuse protection for when the electricity has problems. It also has an indicator that shows you its power. It's also versatile, as you can use it for your phones, tablets, speakers, and other devices.
It's a relatively small item, so you can easily have it shipped through an international package forwarding service. You can even consolidate items and have a single package sent to your residence. Get your very own travel adapter here!
If you would like to know how much a package will cost to ship to your desired destination, give our Shipping Calculator a try! Simply enter the package weight, dimensions, your desired warehouse, as well as the destination, and you will get an instant & accurate shipping estimate.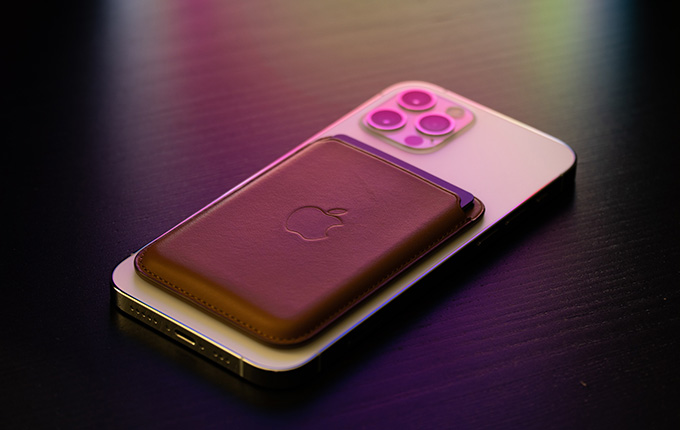 Phone Accessory Conclusion
You may already have some of these accessories. If you are thinking of an accessory that isn't on the list, we will be happy to ship that to you, as well. With an international package forwarding service, there are no limits.
You can have these items shipped from different stores and delivered to our warehouse. From there, we'll collect and consolidate them, then send them right to your doorstep.
All you need to do to get started is sign up for a Shipito account. We offer Free and Premium accounts as well as our Shipito for Business membership for those with small to medium sized businesses.
If you have any account questions or need help making a purchase, please feel free to contact us & our multilingual Customer Service via Live Chat. You can also email us at support@shipito.com or call us at +1 (310) 349-1182.