Become a Funko Pop Collector!
Are you looking to start collecting your own Funko Pop Vinyl? Well, you've come to the right place. In this blog post, we discuss everything you need to know about these fun collectibles. We also discuss some of the most popular categories to help get you started on the right foot. Once you decide which Funkos are right for you, Shipito is ready to help with your international shipping and forwarding needs.
What Are Funko Pop Vinyls?
These are collectible figurines based on many fictional characters or people in popular culture and are made from vinyl. Created and manufactured by American company Funko, they license pop culture collectibles and produce two kinds of collectibles: bobbleheads and fixed-head figures. To see which one is which, be sure to check the packaging.
There's also another way to tell the two products apart:
Bobblehead Funko Pops will have the text "Bobblehead" labeled under the character name.
Fixed head Funko Pops will have the text "Vinyl Figure" labeled under the character name.
Why You Should Collect Funkos
Because you're new to Funkos, it's important that you know just how profitable collecting Funkos can be. If you happen to score a rare vinyl figure that everyone's after, there's a huge chance that its value will skyrocket. The best part is that you can buy this piece for retail price, then wait for the rate to increase by demand and later dictate the price to make a big profit.
However, there are things you will need to consider, such as:
Other collectors who may have the same pieces as you
Overspending on pieces that may not sell as well as you estimated
Even so, there are plenty of die-hard collectors who are always on the lookout for the rarest Funkos — just be sure that you have what they're looking for. If you decide on going into something more commercial rather than catering to specific individuals, you can try your luck in buying and selling Funko Vinyl's to make a bit of extra cash. You can also try to sell them at various conventions and other places — both online and offline.
What Funko Figures Are Available?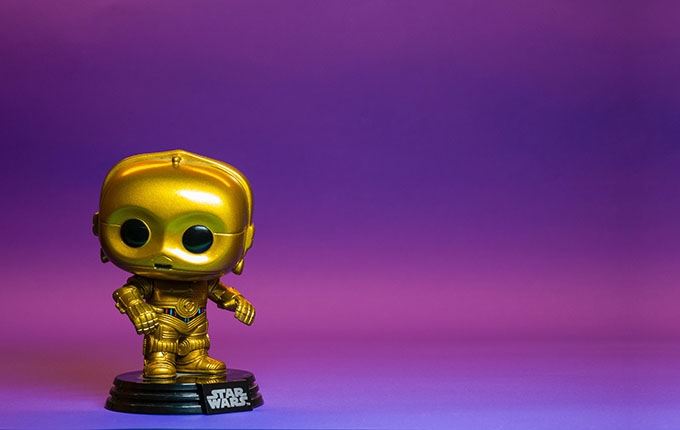 There are thousands of special and unique Funko Pop figures on the market, all of which belong to a specific category. Some of the most popular Funko franchises include the following.
Disney Funko Pop
These collectible Funko Pops feature some of Disney's most popular franchises and characters, such as Mickey Mouse, Donald Duck, Minnie Mouse, Goofy, and their friends. You'll also find many characters from various Disney movies such as "Frozen," "The Nightmare Before Christmas," "Big Hero 6," "The Lion King," "Mulan," "Lilo & Stitch," and more. With so many Funko Pops to choose from, they are the perfect gift for any Disney fanatic.
Star Wars Funko Pop
The ultimate collectible for Star Wars lovers, these Funko Pops feature some of the most famous characters from a galaxy far, far away. These miniature figures feature favorites like Luke Skywalker, Obi-Wan Kenobi, Han Solo, and Princess Leia, along with characters from more recent movies and shows, such as Rey, Kylo-Ren, BB-8, The Mandalorian, and more! Recently, Funko released a limited-edition Valentine's collection, with each Pop covered in a sweet glaze of pink and red tones — a must for your special Star Wars fan!
Marvel Funko Pop
Since we witnessed the beginning of the Marvel Cinematic Universe, there has been a spike in the production and purchase of Marvel-related media and products — Funko Pops was no exception. Funko has figures for a wide range of Marvel characters such as Groot, Black Panther, Doctor Strange, Loki, Vision, Iron Man, Spider-Man, and even the father of Marvel itself, Stan Lee. Under this category, Funko carries many Deluxe and Exclusive vinyl figurines, along with products with a Chance of Chase, so be sure to keep your eyes peeled.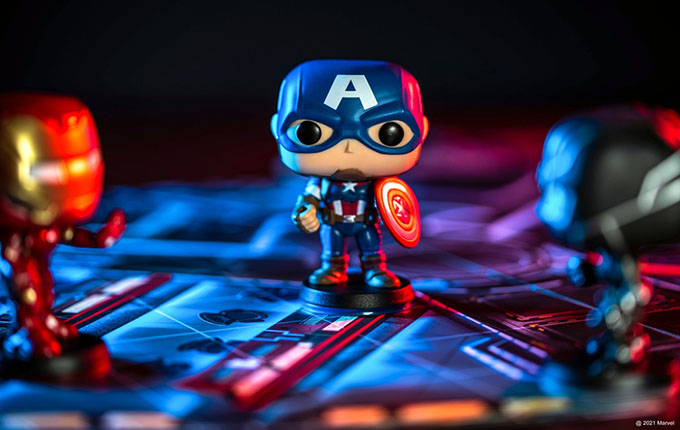 The Office Funko Pop
For those who love their TV shows, Funko also has Pops on offer for people who love "The Office." Funko has produced a miniature version of all your favorite characters, such as Michael Scott, Jim Halpert, Kevin Malone, and more. You'll even find a casual Friday Kelly in their collection. If you're looking to show just how much you love "The Office," nothing says that more than having collectibles line up the shelf above your TV.
However, Funkos aren't exclusively made for movie and TV characters; there are also many made for popular games, rides, animations, albums, and more. Depending on the product line, the logo found on the top left of the box may display a second line of text to display the category it belongs to. However, products that belong to franchises like Star Wars typically won't have this feature under the logo — the brand logo will instead be visible in the title area of the package.
Funko releases new pop culture icons and characters constantly; if you want to keep up to date with their new figures, be sure to subscribe to their newsletter and follow their accounts on social media. You'll also want to follow your online or local retailer closely by subscribing to or following them as well to make sure that you get news on new releases or your pre-orders.
What Are the Numbers on the Box?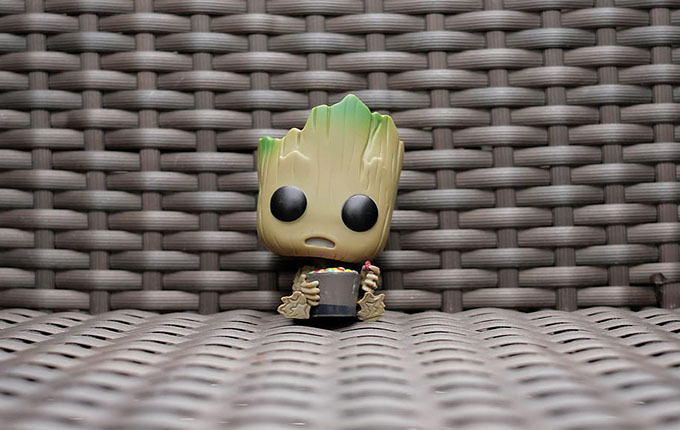 At the top right corner of your Funko Pop package is a number associated with that line or category. For instance, the Star Wars and the Disney lines will have various figures that are numbered from one to however many pieces there are. These serve to differentiate two of the same figures with a different color or finish since various versions of a particular figure can be released through the same line.
What Are the Stickers on the Box?
A Funko Pop Vinyl may feature a particular sticker to indicate its finish, rarity, or exclusivity. Below are just a few examples of these stickers, and what they signify.
Special Edition: These stickers are used in place of U.S. retailer-exclusive stickers for products sold outside the country.
Convention: A convention sticker lets you know that the product was made exclusively for that convention.
Flocked: Products with these stickers are wholly or partially covered with felt to give off the effect of fabric or fur.
Glow-in-the-Dark: Figures with this sticker are completely or partially made from glow-in-the-dark materials.
Chance-of-Chase: This Limited Edition sticker lets you know that a particular figure is a rare version of the original figure.
Diamond Collection: These Funko Pops are covered from top to bottom in silver glitter.
Blacklight Glow: This sticker indicates that the figure was made from UV glow material and paint that allows it to glow in black light.
How You Can Ship Your Funko Collection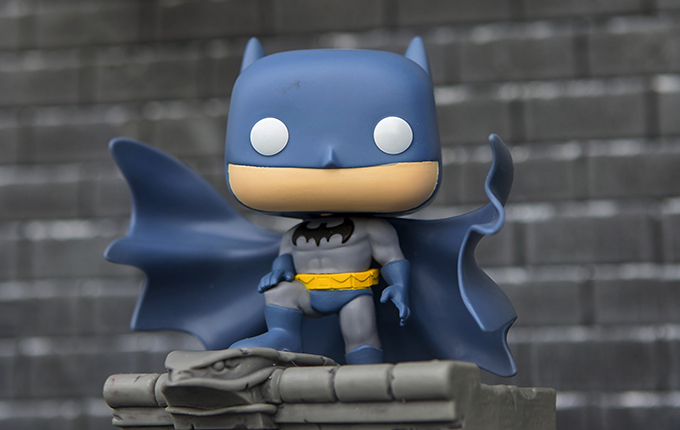 If you're looking for a quick, safe, and affordable way to ship from the U.S. to Japan or another country, you can count on Shipito to transport your Funko Pops. We offer plenty of shipping services, including:
International Package Forwarding
International Parcel Forwarding
International Mail Forwarding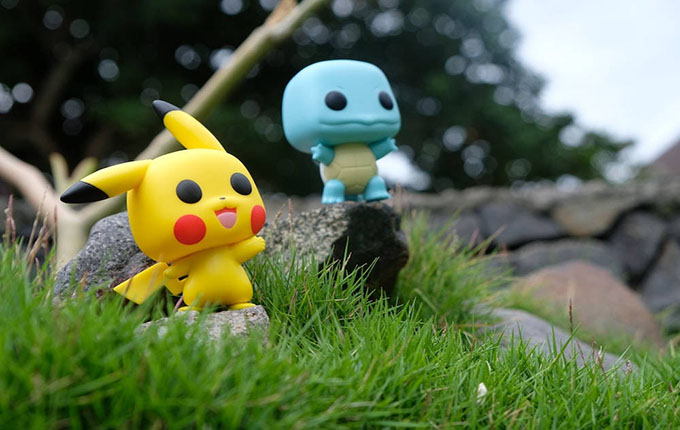 To get more information on how we can help you receive US products through our international delivery services, visit our website today!
When partnering with Shipito, customers can confidently shop and ship. Sign up now and start building your Funko Pop collection!
If you have any further questions regarding international shipping, package forwarding, or any of our other services, please contact us via our live chat, email us at support@shipito.com, or call us at +1 (310) 349-1182.