Build the Ultimate Sneaker Collection!
The sneaker world continues to evolve, and any sneakerhead out there knows to keep an eye out for new designs. This year, with a plethora of new releases and collaborations, sneaker enthusiasts have an array of options to choose from.
If you're looking for some in-demand kicks to add to your collection, check out the hottest sneakers of 2023 below and rock the streets with style. Elevate your outfits with these stylish, comfortable, and durable sneakers.
Whether you're an up-and-coming sneaker collector or a seasoned veteran, these shoes are worth adding to your collection. Plus, you can get them no matter where you are in the world with Shipito's easy international package forwarding service.
Fashion-Forward Sneakers
2023 is shaping up to be a year of bold, fashion-forward sneakers. From sleek, minimalist styles to vibrant colors and prints, these kicks are sure to make a statement.
New Balance 550 Low-Top Sneakers
These New Balance 550 Low-Top Sneakers have become the ultimate staple. With their sleek black and white design, they're perfect for pairing with anything from cargo pants to leather jackets. If you're looking for a versatile and stylish addition to your sneaker collection, these kicks are a must-have.
Chloé Nama Platform Sneaker
Available in 10 different colorways, the Chloé Nama Platform Sneaker features an elegant combination of textures and subtle color-blocking. Perfect for both casual and professional settings, these sneakers are a great investment for any sneakerhead who values comfort, style, and versatility.
New Balance Made in USA 990v6
Here's another New Balance sneaker for fashionistas: the New Balance Made in USA 990v6. It's the epitome of a classic sneaker. With its timeless design and exceptional quality, this shoe is perfect for anyone looking to invest in a sneaker that will stand the test of time. These versatile and stylish kicks can be dressed up or down, making them a valuable addition to any collection.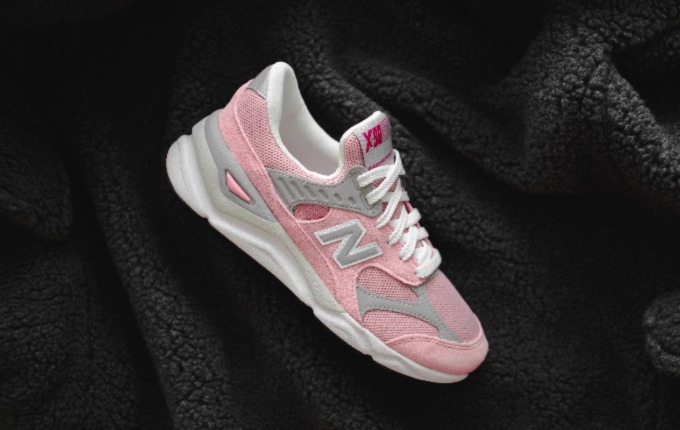 Slender, Close-to-the-Foot Styles
If bulky silhouettes aren't your thing, take a look at these slender, close-to-the-foot styles. These sleek sneakers feature slim, contoured shapes that hug your feet for a snug fit and maximum comfort. They're designed to be versatile and go with any outfit. Whether you're going for a sporty look or just want to add a touch of style to your everyday look, these sneakers have you covered.
Adidas Samba Classic Sneakers
As a staple in the sneaker world, the Adidas Samba Classic Sneakers are a must-have for any sneaker enthusiast. With their slender silhouette and comfortable arch support, these kicks can be easily paired with a variety of outfits, from jeans to miniskirts. Get that off-duty supermodel look by pairing these kicks with a pair of cut-off shorts and a crop top while out in the city.
Adidas Gazelle Shoes
Similar to the Adidas Sambas, the Adidas Gazelle Shoes capture the essence of the sleek, low-profile trend. Perfect for pairing with crew socks and a mini skirt, these sneakers are a stylish and comfortable choice for any sneakerhead.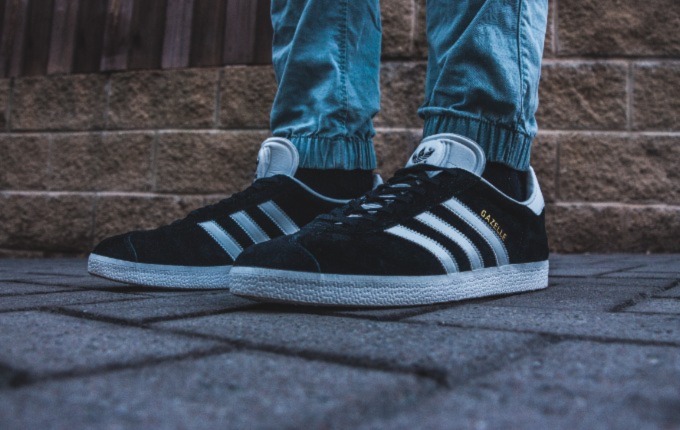 Ultra-Sporty, Technical Styles
Combine style and functionality with shoes that feature flexible uppers, breathable fabrics, and a supportive sole. Whether you're looking for something to wear during your morning run or a casual shoe to take out for dinner, get these trusty high-tech sneakers for any occasion.
Salomon XT-6 Skyline Unisex Shoes
The Salomon XT-6 Skyline Unisex Shoes are perfect for those who appreciate a sporty and functional sneaker. Designed for both hiking trails and urban environments, these shoes offer versatility and style in one package.
Hoka Bondi 8 Sneakers
The chunky aesthetic of the Hoka Bondi 8 Sneakers may take some getting used to, but their comfort and performance speak for themselves. Ideal for long walks or coffee runs, these sneakers are a must-have for anyone who values both style and functionality.
Wear-Everywhere Sneakers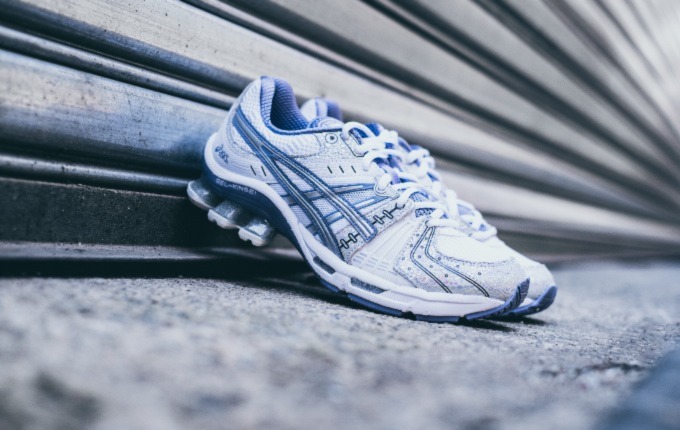 Sneakers are footwear staples for a reason. They're versatile, stylish, and comfortable enough to wear everywhere. From the office to a night out on the town, sneaker heads will be turning heads in these must-have shoes.
Asics Gel-Kayano 14 Sneakers
For a sleek, sporty, and versatile sneaker, look no further than the Asics Gel-Kayano 14 Sneakers. Perfect for both running and casual wear, these shoes offer a stylish and comfortable option for any sneakerhead.
The Gel-Kayano 14 features a lightweight, breathable mesh upper and an articulated midsole for improved cushioning and energy return. Plus, the bold color options make these sneakers stand out from any crowd.
Cloudwander Waterproof Sneakers
Cloudwander Waterproof Sneakers are perfect for those who need a sneaker that can handle both the great outdoors and city streets. With their eye-catching color combination and waterproof design, these shoes are both stylish and functional.
Eye-Catching Sneakers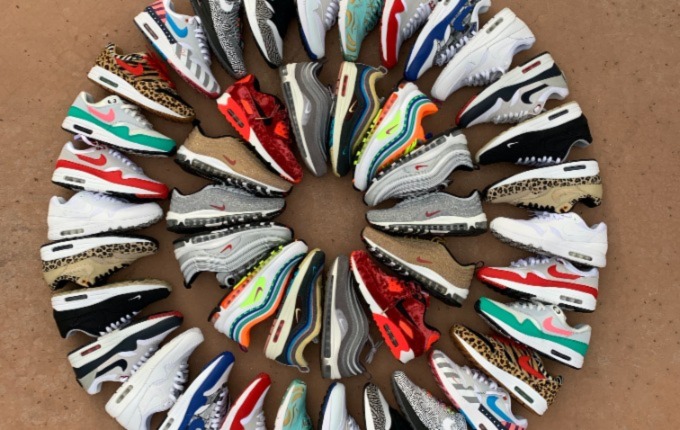 From bold colors to unique shapes, these must-have shoes will turn heads wherever you go. If you want a statement piece, consider these sneakers that will surely make a lasting impression.
Mizuno x Maharishi Wave Rider 10
If you're looking to make a statement with your kicks, the Mizuno x Maharishi Wave Rider 10 is for you. Featuring an eye-catching color-blocked design and bold branding on its upper, this sneaker will turn heads.
The shoe also offers superior cushioning and support with its full-length Wave plate technology and U4IC midsole. Plus, it's made from environmentally friendly materials like recycled polyester yarn that are sure to appeal to eco-conscious shoppers.
Prada America's Cup sneakers
The sleek and modern design of these shoes will have everyone talking. With their eye-catching color combination, Prada America's Cup Sneakers are sure to turn heads wherever you go. Plus, the cushioning is top-notch, ensuring your feet stay comfortable all day long.
Reebok Smiley Club C 85 Shoes
The unique bright yellow fabric features a smiley face logo at the back and is complemented by yellow and orange accents for a bold look that stands out from the crowd. These Reebok Smiley Club C 85 Shoes provide superior comfort through cushioning underfoot, while durable rubber outsoles add traction and durability for long-lasting wear. Whether you're attending a special occasion or just out and about, you'll be sure to make a statement in these stylish sneakers.
Get Your Kicks Wherever You Are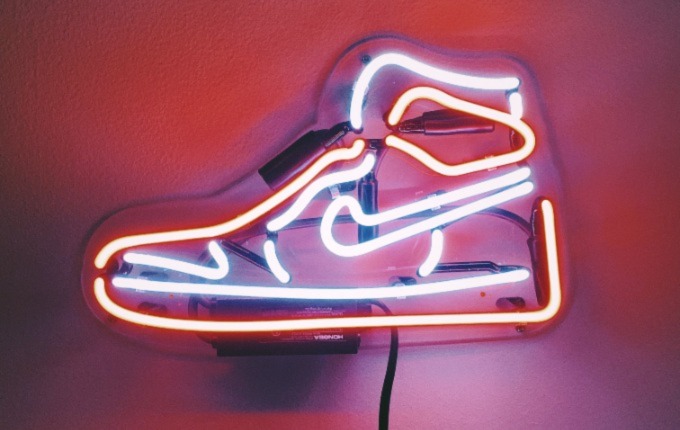 If you live outside of the US, you may have trouble purchasing products from big brands.
Fortunately, Shipito offers an Assisted Purchase program to help you get your coveted pair of sneakers, wherever you are. Whether you're unable to use a specific payment method or need international package forwarding, Shipito has you covered. With services like international mail forwarding and a shipping calculator, you can easily get your hands on the hottest sneakers of 2023.
Whether you need shipping from the US to Japan, package forwarding from the US to Australia, or anywhere else in the world, Shipito has your back. This way, you can get your hands on the latest and greatest sneakers without having to leave your own country. Just pick the style you want, and Shipito will take care of the rest.
Start Collecting Now!
The hottest sneakers of 2023 offer a diverse range of styles, colors, and brands, making it easy for sneaker heads to find the perfect pair to elevate their collection. With the help of Shipito's international package forwarding services, you can easily get your hands on the latest and greatest footwear trends.
So, don't wait — sign up now for a free Shipito account and start building the ultimate collection!