Beat the Holiday Rush: Start Your Shopping Early and Plan Your Shipments
The holiday season is just around the corner, and with it comes the joy of giving and receiving gifts. It's more important than ever to plan and start your holiday shopping early.
To ensure your gifts reach you by December 25th, pay close attention to the recommended mailing cutoff dates listed below. While these dates don't guarantee delivery by a specific day, they are valuable guidelines to help you avoid any last-minute shopping stress.
Recommended Mailing Cutoff Dates:
Airmail: November 1
Epacket: November 27
First Class: November 27
Priority Parcel: November 27
USPS PMI (Priority Mail International): November 30
USPS EMI (Express Mail International): December 4
Aramex: December 1
UPS: December 14
DHL: December 15
Sagawa: December 11
AU Post: December 6
Domestic Ground US: December 15
P.S. If you want to find everything on your holiday wish list, we'd suggest starting your online shopping as soon as this month.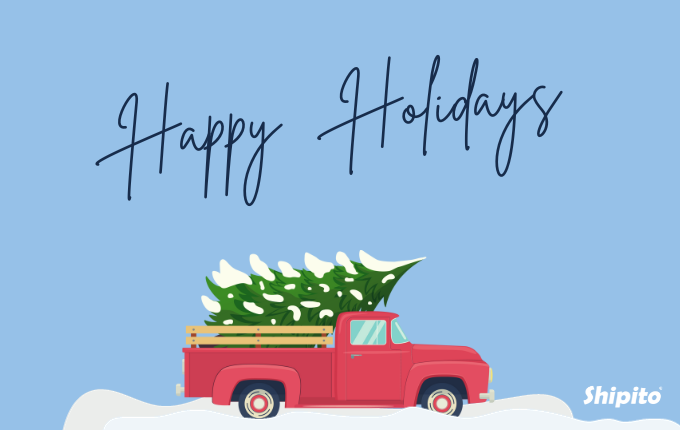 Also, while you're planning your shopping and shipping, take note of the following important information:
Shipito Closures: Shipito will be closed on November 23 (Thanksgiving), December 25 (Christmas), and January 1 (New Year's Day). Keep these dates in mind when scheduling your shipments to avoid any surprises.
High Volume Alert: Special shipping services may take longer than usual due to the anticipated high volume of requests. Be prepared and factor in some extra time for your packages to arrive.
Don't let the holiday shipping rush catch you off guard. Sign up for a Shipito account today and start your holiday shopping early! Follow the suggested mailing cutoff dates and take note of the essential details to ensure your gifts make it in time for the holiday celebrations. With a little planning, you can enjoy a stress-free and joyous holiday season!