Heighten your senses through Aromatherapy
Scientific research has shown that scented candles and other scented goods can significantly influence how mood, stress, productivity, and general mental health all manifest physiologically.
Incense, wax melt warmers, candles, essential oils, and other scented goods are well recognized for creating an uplifting environment, boosting mood, and improving sleep and overall well-being.
With how effective aromatherapy is in our lives, you can benefit from scented products in a variety of special ways. This article will outline the top scented goods that you can buy.
Shipito is one of the largest international package forwarding companies in the world. Our mission is to help you shop online from just about anywhere. We ship to over 220 countries and territories around the world with fast and affordable shipping rates.
Click here for more details on how Shipito can help in both your personal and even business shipping needs.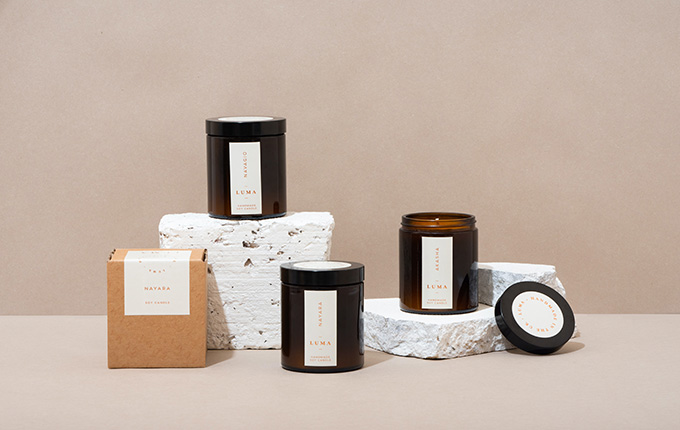 Scented Candles
Scented candles are an ideal way to personalize your home, improve the aroma, and mask unpleasant odors in your space. Additionally, candle lighting can create the ideal environment to promote tranquility and a sense of well-being.
Here are the best scented candles you can choose from:
"Speakeasy" Luxury Scented Candle
If you want to treat yourself, try the Speakeasy Luxury Scented Candles from Harlem Candle Co., a Black-owned candle company that creates aromas inspired by the renowned Manhattan neighborhood.
Speakeasy's luxury scent features Palo Santo, a tree with delicate scents of pine, mint, and lemon that is connected to frankincense, myrrh, and copal.
The Speakeasy fragrance also features notes of:
Cardamom
Whiskey
Licorice
Tobacco Leaves
Patchouli
When the candle burns out, it's fascinating jar can also be used as an interior decoration.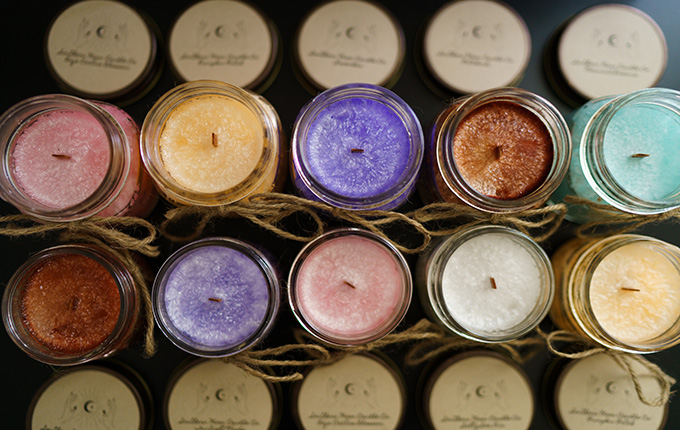 "Frères Branchiaux" Love Jones Candle
We suggest the Love Jones candle by Fréres Branchiaux as a good option if you prefer something a little sweeter and more natural. Its fruity top notes include:
Apple
Peach
Grapefruit
Grape Vanilla
Mandarin
As this lovely candle burns, more sweet, floral, and amber notes become more apparent, including:
Lilac
Amber
Jasmine
Cedar
Cherry Blossom
Hydrangea
Whether you're enjoying your favorite movie, book, bath, or relaxing your state of mind, this candle intends to calm your senses and serve as a gentle reminder of the essence of love.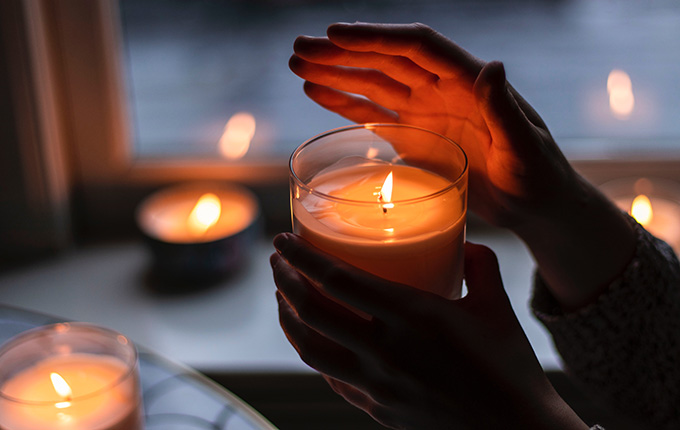 Bath & Body Works
Bath & Body Works is a popular company known for its vast selection of fragrant, yet affordable scented products. With their seasonal rotation of scented candles, you are sure to find a candle for any occasion.
Relaxing summer night? Try scents like Fiji White Sands , Iced Dragonfruit Tea , or Fresh Lemon Waves . Cozy Fall/Winter afternoon? Give Pumpkin Apple , Cinnamon Stick , or Harvest Gathering a try. The selection at Bath & Body Works is practically endless.
If you're having problems getting your favorite scented candles, allow Shipito's international parcel forwarding service to get these top scented candles and have them delivered to your doorstep.
When you take advantage of our Assisted Purchase feature, we make the purchase for you! Simply tell us what product(s) you want, how many you want, and a link, and we will buy the products for you and charge your account. It's as easy as that!

Click here to shop Bath & Body Works and ship with Shipito! This page will give you step by step instruction on how to setup your purchase and shipping with our world renowned package forwarding service.
Wax Warmers
A wax warmer is used as a substitute for scented candles. With no wick or flame, wax warmers are packed with aromatic wax melts that resemble conventional candles in terms of scent and material composition. While you might not see a flame, a wax melt warmer will still give off the same relaxing vibe and mood.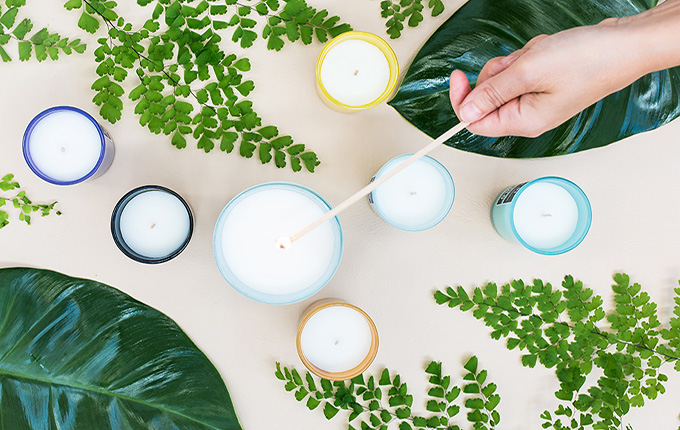 Candle Warmers ETC Midas 2-in-1 Fragrance Warmer
We recommend the Candle Warmers ETC Midas 2-in-1 Fragrance Warmer as our best overall wax warmer. With the metallic touch, it exudes a smart, modern feel with a hint of glitter.
This candle warmer is versatile and attractive, and it can hold a container candle that weighs up to 10 ounces when it is positioned right on the warming plate. This candle warmer eliminates concerns about flame, smoke, and air pollutants while dispersing a calming yet energizing aroma throughout the house.
Candle Warmers ETC Pluggable Fragrance Warmer
These Candle Warmers ETC Pluggable Fragrance Warmer allow you to experience pleasant scents without giving up countertop space. It can be plugged into any electrical outlet.
This plug-in vanilla cream warmer has a French rural design with a glowing bulb that provides a cozy and laid-back vibe. Additionally, it is one of the least expensive wax warmers available. Choose whatever scent you desire, and this awesome pluggable fragrance warmer will deliver.
Wax warmers are the safest choices for aromatherapy that do not involve fire or smoke. While there are a lot of wax warmers on the market, this list includes some of the most cost-effective and useful options.
If you are buying more than one wax warmer or wall plugin from different stores, a great way to save money is through Package Consolidation. With Shipito, you can Consolidate multiple packages into one and save up to 80% on your overall shipping costs!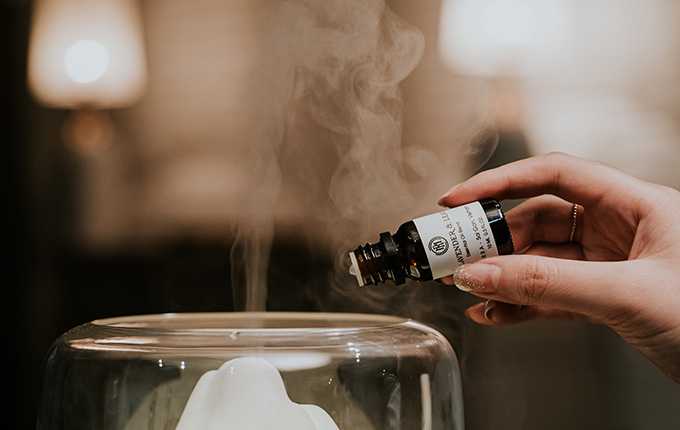 Essential Oil Diffusers
A diffuser for essential oils is sometimes referred to as an aromatherapy diffuser. It releases essential oils into the air and gives the space a fresh and natural scent of your choice. Here are some famous essential oils that are known to be beneficial:
Lavender
Tea Tree
Peppermint
Lemon
Eucalyptus
Chamomile
Essential oils can help you relax after a long day. Your general health and ability to unwind will both benefit from it.
Here are the top essential oil diffusers:
Stone Essential Oil Diffuser
The Stone Essential Oil Diffuser features a sleek, straightforward ceramic design that makes it appear to be a work of art. If you want to keep your room dark at night, it has the option to lower its lighting and LED features.
It generates a strong stream without having an overbearing aroma. Its compact design means it won't take up much shelf space, but it still produces plenty of mist, which is why we recommend the Stone Essential Oil Diffuser.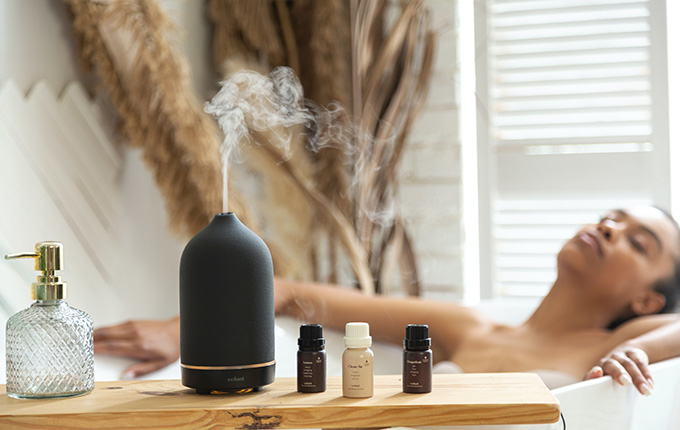 Smart Wi-Fi Essential Oil Diffuser
We also recommend the Smart Wi-Fi Essential Oil Diffuser as an excellent complement to your smart and Wi-Fi-compatible home. You can download its app on your phone and directly control features like LED color, mist strength, timer, and more.
It diffuses essential oils utilizing ultrasonic frequencies, which is a far healthier option than traditional heat diffusers, which can harm essential oils during the heat diffusion process.
If you have issues shipping your diffuser to your country, use Shipito's international mail forwarding services today!
Curious to know how much your order will cost to ship? Give our Shipito Shipping Calculator a try! Simply select your warehouse, input the dimensions and weight, and get an accurate shipping estimate instantly!

When it comes to essential oils, it is important to point you toward our Dangerous Goods fee & policy page and our Prohibited & Limited Items page. Since laws are different for each country, so you'll have to make sure essential oils are allowed to be shipped to your specific country before purchase.
Incense
Have you ever wondered how to burn incense? Incense sticks contain concentrations of essential oils. It's a common tool for aromatherapy and meditation to create a calming atmosphere and improve mental health and wellness.
Here are the best incenses you can buy:
Satya Nag Champa Incense Sticks
One of the best and most affordable incense sticks on the market is Satya Nag Champa. The earthy and sweet aroma can help calm your senses. This soothing smell has hints of patchouli, amber, and tropical flowers together with sandalwood and amber.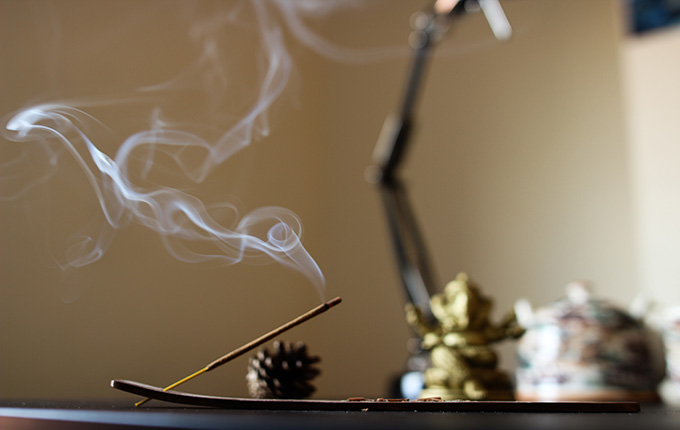 Chakras Incense Sticks Variety Set
We suggest that the Chakras Incense Sticks Variety Set are best for meditation. It is all-natural and free from by-products derived from charcoal and petrochemicals.
A carefully chosen combination of essential oils is used to create the smells for Chakras Incense, which is created from only organic, sustainable bamboo sticks.
Learning how to burn incense will allow you to experience the best natural scents and have the ultimate tranquility.
Ship With Us!
If you're having a problem finding your favorite scented product in shops or online, Shipito has the best selection of accounts and amazing services.
We offer Free and Premium accounts as well as a Shipito for Business account to best meet your shipping needs. Each account comes with different benefits, so be sure to check them out and find out what is right for you.
You can use Shipito to order difficult-to-find items online and have them delivered right to your home! Sign up for a Shipito account today and get all of your favorite scented goods for improved health and wellbeing.
Still have questions? You can contact us via Live Chat. You can also reach us by email at support@shipito.com or by phone at +1 (310) 349-1182.