Turn up the volume on these great audio options
With so many options out there, the best Bluetooth speakers and headphones can be hard to find. That's why we put together this guide of the most popular models, from cheap-and-cheerful to top-of-the-line.
Whether you want a rugged, all-weather option for your next outdoor activity or just something small and discreet for everyday use in your home or the office, we have it covered. Our list includes both Bluetooth speakers and Bluetooth headphones, so no matter what type of media you like listening to on the go, we have something for you!
We include links to each product so if anyone catches your eye, you can go to the site and begin the purchasing process. As you do so, we hope you will choose to use an international package forwarding service, like Shipito, to ship them anywhere around the world.
Bluetooth Headphones
When it comes to headphones, there are two main types: traditional wired headphones and headphones that use Bluetooth technology.
The latter has become increasingly popular in recent years, as they offer several advantages over traditional headphones. One of the most apparent benefits is that you aren't tethered to your device by a wire. This can be especially useful if you want to move around while you listen to music or take a call.
Additionally, Bluetooth headphones tend to be lighter and more compact than their wired counterparts. They also won't become tangled in your pocket, making them ideal for traveling.
Here are some of our top Bluetooth headphones choices:
The Sony WH-1000XM4 Bluetooth headphones are the best Bluetooth headphones that we have tested thus far. The Speak-to-Chat feature, which stops your audio while allowing ambient sound, is one of the many options available.
These extremely well-built and comfy headphones, with simple onboard controls. They also have a battery that lasts for more than 37 hours of continuous use on a single charge, which means they can quickly get through a couple of 9-5 workdays.
The Anker Soundcore Life Q30 Wireless Bluetooth headphones are the best Bluetooth headphones under $100 that we've tested. These comfy over-ears are equipped with adjustable noise cancellation, allowing you to set how much outside noise you do/do not want to hear.
When in the ' Transport ' mode, they can filter out a significant amount of ambient noise, such as the rumble of bus or car engines, making them an excellent choice for your everyday commute.
The JBL CLUB PRO+ TWS True Wireless headphones are well-built and extremely comfy. Because their active noise cancellation (ANC) feature can effectively block out a significant quantity of background noise, their default sound profile is quite neutral and balanced.
The parametric EQ and presets in the JBL Headphones app make it simple to alter their sound to your satisfaction. They are available in black and white. While their 7.4-hour continuous battery life may not be enough to get them through long days on the road, their portable charging case provides around three more charges on the go.
The Jabra Evolve2 85 are multi-purpose headphones. They're well-built, and offer excellent battery life, with a feature-rich companion app that lets you customize your experience. Their boom mic makes your voice natural and clear.
The ANC method helps you focus on a conference call even in a noisy environment. This is an excellent option for people on the road who don't want to miss critical calls. Unfortunately, their high wifi latency and hefty form sometimes make them bulky to transport.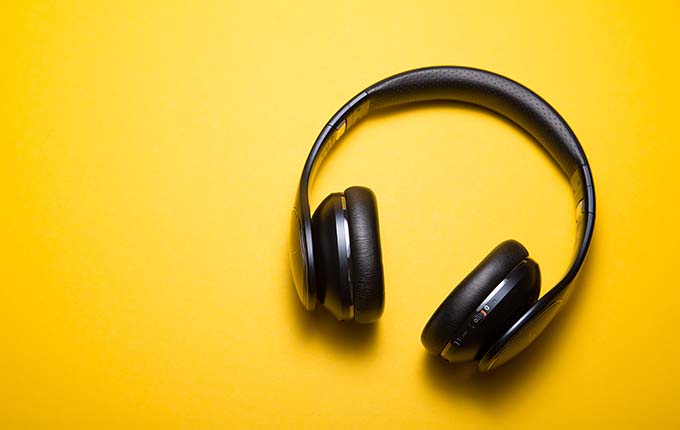 Bluetooth Speakers
Bluetooth speakers are a type of speaker that connects wirelessly to your phone, tablet, or other devices. They range from small enough to carry to large enough for parties and gatherings.
You can buy them at a variety of US-based stores and let an International Mail Forwarding Service, like Shipito, send your parcel from the United States to your home country. We ship packages to over 220 countries worldwide at fast and affordable rates.
Below is the list of the top Bluetooth speakers we've tested so far:
Sonos Roam is our choice for the best overall Bluetooth speaker because of its great sound, sturdy build, superb networking features, and ability to be controlled from your smart devices. Its bass-heavy audio output makes it perfect for use outdoors.
Despite its (relatively) low price, you get a lot here. Because of its durable, waterproof, and dustproof design, the Sonos Roam is great at filling space. It can be heard loud and clear outdoors, or it can fill a room.
Whatever your needs, Sonos Roam is there for you!
Featuring a one-touch mix button that allows you to access your favorite playlists without ever picking up your phone.
There are more detailed outdoor Bluetooth speakers, but the UE Boom 3 strikes all the right notes for the third year in a row.
Ultimate Ears allows you to customize your UE Boom 3 with extra color and pattern options.
Searching for a portable speaker that can also serve as a charger for your phone while blasting music? Check out the new JBL Charge 5, which was introduced in 2021 and is now available for purchase in over 100 countries for $179 / £159 / AU$229 USD.
When compared to something like the JBL Pulse 4, which offers a user-customizable light show, the JBL Charge 5 is a bit more basic in terms of features. However, JBL has incrementally improved sound quality and volume for this fifth-generation while providing users with all-day battery life.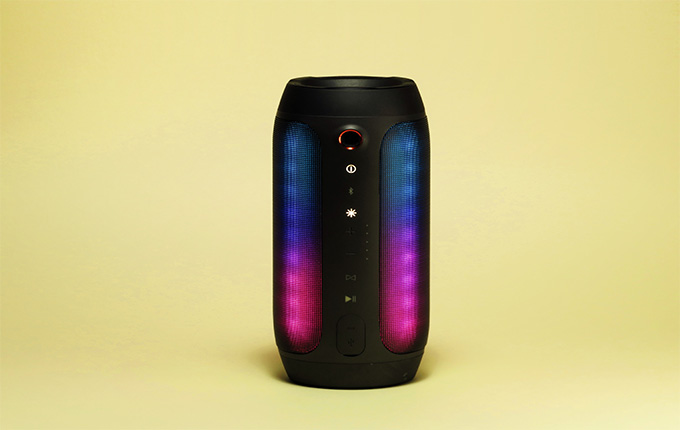 The Tribit's bass clout will surprise you. With its small size and limited bass weight, this speaker performs admirably; close your eyes and imagine a larger product.
If your budget is £50 ($60), the Tribit is an excellent choice. This speaker also deserves a small zip compartment on the top of your rucksack for a musical travel companion. Unknown brand Tribit Audio has designed an affordable Bluetooth speaker.
Get Your Products From the US And Shipped Anywhere in the World With Shipito!
As one of the world's leading International Parcel Forwarding Services, Shipito allows you to shop online in the USA and ship your parcel from the United States to any other country.
Sending your items to our warehouse and subsequently receiving them at your doorstep us easy with Shipito. We ship all over the world, accept various forms of payment, and offer fast and easy shipping!
Sign-up today and start shopping! Let us handle the shipping to start enjoying your items right away!