The latest smartphones at your fingertips
For some people, a new year means a new smartphone. The good news is that the tech industry is always coming up with new designs and features for anyone who's looking to catch up with the latest smartphone trends. Shops and sellers who are also eager to showcase the latest mobile phone models will not be disappointed with what the new year has in store.
Of course, when you're selling the best smartphones of 2022, it pays to work with a reliable international package forwarding service like Shipito to ensure that your products arrive safe and on time anywhere in the world. Shipito offers services like e safe and on time anywhere in the world. Shipito offers services like Fast Mailout and Package Consolidation to help give you the best experience possible.
That said, here are some of the best smartphones of 2022 that you should be looking out for: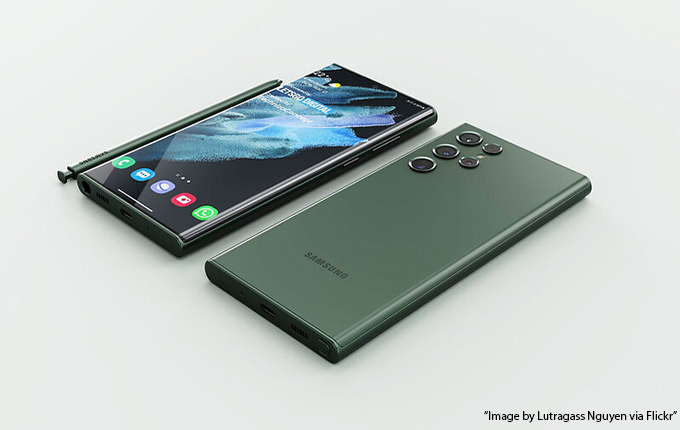 This upcoming flagship for the Samsung Galaxy S series has been getting a lot of attention due to the major design overhauls it will have. Many consider the Galaxy S22 Ultra to be a possible successor to the Galaxy Note 20 Ultra as it features a design that closely relates to the Galaxy Note series.
Additionally, the Samsung Galaxy S22 Ultra's chipset will vary between the Qualcomm Snapdragon 8 Gen 1 and the Exynos 2200, depending on the region. However, it won't come with a camera module, but the setup will be like that of its predecessor, the S21 Ultra.
Of course, you can expect an upgrade in picture quality with its quad-camera setup. This includes a 108MP main sensor with an f/1.8 aperture. It's also backed by two 10MP telephoto lenses and a 12MP ultrawide sensor. Selfie enthusiasts won't be disappointed with its 40MP punch-hole cameras, either.
The Galaxy S22 Ultra will also feature a new S-Pen, which makes it handy for those important documents. Storage can vary between 256GB and 512GB, with an accompanying RAM of 12GB or 16GB, respectively. Its battery won't disappoint with its 5000mAh and 45W fast charging. You can even enjoy fast internet speeds with its 5G connectivity.

If you are looking for the latest and greatest from Samsung, we recommend checking out the Samsung Galaxy S22 Ultra.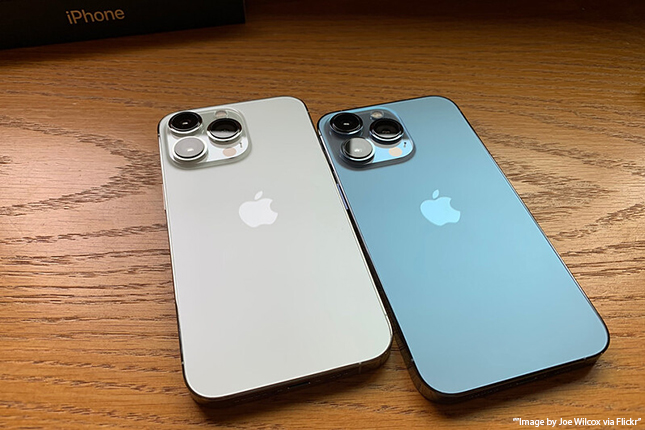 Apple's yearly launch continues with its upcoming release of the iPhone 14 Max. Reports have already surfaced that the company might actually drop the iPhone 14 Mini for the larger iPhone 14 Max to cater to those who want a larger screen without having to pay for the premium Pro model.
While its features might remain similar to the iPhone 13 and iPhone 13 Mini, the iPhone 14 Max will utilize iOS 16 and a Bionic A16 chipset. There's also the possibility of it getting in-display fingerprint readers and a punch-hole display through the cameras. Primary cameras could have 48MP and the system itself is expected to have 8GB of RAM.
This model is also anticipated to have an upgrade with its LTPO TFT display with a 120Hz refresh rate. However, the notch display might not be available.

If you want a good upgrade your phone without paying for a Pro model, we recommend picking up the Apple iPhone 14 Max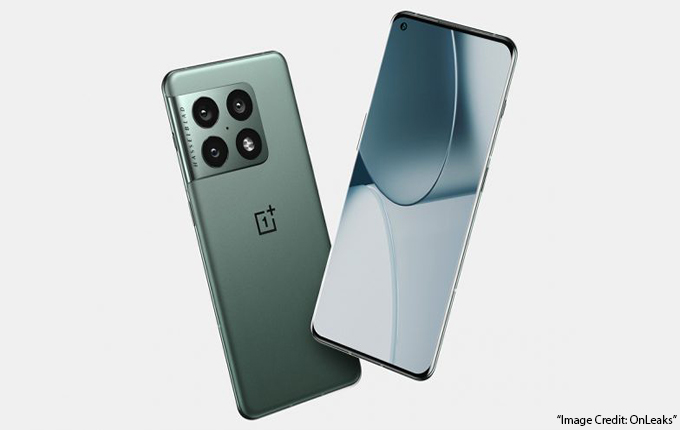 The OnePlus 9 Pro saw upgrades in both the design and camera features, but for 2022, the OnePlus 10 Pro looks even more promising.
For starters, one of its most anticipated features is a redesigned camera module, which has a 48MP primary sensor, a 50MP sensor with thrice the optical zoom, and a 32MP selfie camera.
On the display side, the OnePlus 10 Pro is expected to have a 6.7-inch LTPO OLED display with 1440 ppi and a 120Hz refresh rate. For the chipset, it will have a Qualcomm Snapdragon 8 Gen 1 accompanied by a storage of 256GB and a RAM of 12GB.

We recommend the OnePlus 10 Pro for anyone who prioritizes picture taking on their phone.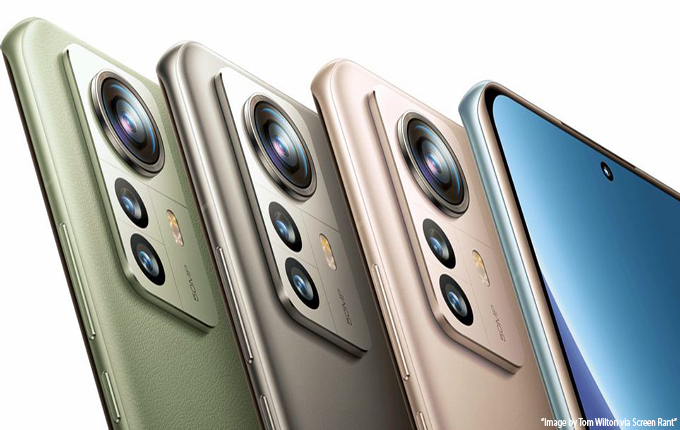 Just after the Qualcomm Snapdragon 8 Gen 1 SoC's launch came the announcement for Xiaomi's latest release, the Xiaomi 12 Pro. it's actually one of the first smartphones to launch with this particular chipset.
Among its features is a redesigned quad-rear camera setup with a primary camera of 50MP and a 108MP sensor. It also has an ultra-wide angle camera, a telephoto camera, and even an under-display front camera. It's definitely something photography enthusiasts will enjoy!
As a successor to the Xiaomi 11, the Xiaomi 12 Pro is also expected to have a large battery with 100W fast-charging support. For the display, the Xiaomi 12 Pro's LTPO display will have a variable refresh rate and 2K resolution.

We also recommend the Xiaomi 12 Pro for photogenic people. Between the Xiaomi 12 Pro & the OnePlus 10 Pro, find out which best suits your needs.
While the Google Pixel 6a might be launched in the latter part of this year, its features look to be well worth the wait.
What's most notable about this new release from Google is that it will be powered by the Tensor GS101 SoC chipset, which can also be found in its Pixel 6 and Pixel Pro 6 models. As for the display, the Google Pixel 6a will have a 6.2-inch OLED panel with either a 90Hz or 120Hz refresh rate and an in-display fingerprint sensor.
As an affordable and compact device, this model is likely to measure around 152.2×71.8×8.7mm with a 4800 mAh battery. However, it seems that there aren't too many changes in its camera setup as the Google Pixel 6a might have a similar camera layout following the Pixel 6 series.
Other features that make this smartphone something to look forward to are its possible inclusions of the Magic Eraser, Voice Typing, and Google Assistant. The Pixel 6a is also expected to have dual mics, a speaker grille, a USB Type C port, volume rocker, SIM card tray, and a power key located at the sides and bottom.

We suggest the Google Pixel 6a to anyone who is looking for a smartphone that does it all. With all these great features, we are sure you'll love this one.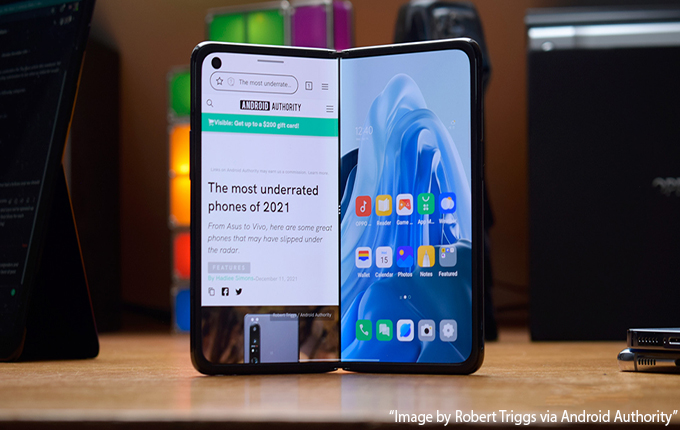 Foldable Smartphones have been gaining popularity as the technology has become more robust. Huawei, Motorola, and Samsung have all launched their own versions of foldable smartphones, and Oppo isn't about to fall behind.
With the Oppo Find N, the company is looking to compete with these major manufacturers and their foldable models. What sets Oppo's version apart from the rest is what it calls its Serene Display, which has an 80% less noticeable crease as compared to other releases.
Additionally, this foldable smartphone has a more manageable size of 5.49 inches for the outer display and a 7.9-inch inner display. It also has an 18:9 aspect ratio and five cameras, including three rear cameras and one selfie camera on each screen.
Since the Oppo Find N will only go on sale in China, it pays to work with business shipping solutions like Shipito if you want to bring this product to other markets. Fortunately, Shipito services over 220 countries worldwide and has some of the fastest and most affordable shipping options.

For those who want to have more screen space on their phone without having to use a tablet or laptop, we recommend buying the Oppo Find N. It may be a little more difficult to get, but will be well worth it!
Ringing in the New Year
In today's world, smartphones have ceased to be a luxury and have become a necessity for many people, especially those who need them for work and travel. With these upcoming smartphones for 2022, you won't just get a high-tech device but a worthy investment.
For sellers who want to bring these new releases to customers worldwide, an international mail forwarding service like Shipito can help you gain an edge. Shop for smartphones at places like Amazon, Best Buy, or eBay with safe and timely shipping solutions. Sign up today and get started shipping smartphones!
Lastly, as laws and restrictions vary by country, be sure to check out our Prohibited & Limited Shipping Guidelines to make sure your new smartphone can be shipped to its desired destination.