Shopping That Doesn't Break the Bank
Time flies and the holidays are once again knocking on our doors. Have you thought about the gifts you want to buy for your loved ones yet? No matter what gift you buy, as long as it's from the heart, will resonate with your intended recipient.
Back in the day, people would rush to the department stores, fight through crowds, and endure long checkout lines just to purchase the holiday gifts they wanted. Those days are long gone.
Nowadays, people prefer to order products online. And for good reason. It's more convenient and you have a lot more options. Items that your local department stores don't carry can still be yours. How? Because you can now order gifts from halfway across the world in a fast, easy, and hassle-free way — all thanks to international package forwarding companies like ours.
With Shipito, you can have your packages sent to over 220 different countries and save up to 80% on shipping cost through Package Consolidation.
Click here for more information on how Shipito can help you with all of your holiday shopping needs!
Let's take a look at some of the top holiday gifts for under $100 that you can purchase online.
Beauty Products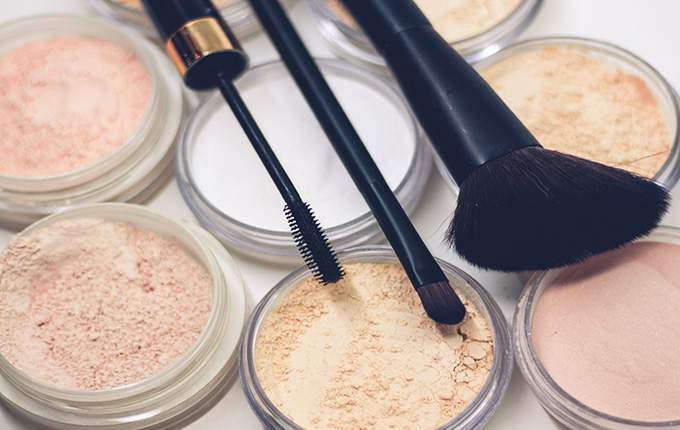 The United States has some of the most diverse and high-quality brands when it comes to beauty products. This is one of the largest industries in the world and nothing will brighten up someone's day more than receiving a gift that makes them look good and feel good.

We recommend checking out popular stores like Sephora , Boxycharm, or Macy's for the best deals and widest variety of product options.
There are super affordable options online for as low as $30 to $40, even from popular brands. Mascara, brow picks, liners, cheek sets, eye shadow palettes, lipsticks, and other skincare products are just a few gift ideas that are available.
Each of these products come in neat and convenient packaging. These products are not only practical, but they are very personal and tell the person you are giving them to that you appreciate them. This will help give them a renewed sense of pride and confidence this season.
Gadget Accessories
We're pretty sure that gadget accessories are high on everyone's wish list. So, we're confident that you can never go wrong with this category. People rely so much on gadgets like smartphones and tablets nowadays that you'd be giving a gift that will be very useful in everyday life
Bluetooth headphones, chargers, power banks, smartwatches, Bluetooth speakers, lighting, and even gadget cases, containers, pouches, and fitness trackers are all good gift ideas. These products are no longer exclusive for your techie friend or family member, but for everyone.
You can always find great deals, especially if you are online shopping internationally. There are plenty of cool gadgets under $100 even from top brands. A piece of advice is to read tech reviews about what you're ordering first, especially if the brand is unfamiliar to you. By doing so, you can help limit the stress that can come from buying a defective or cheap quality product and having to deal with returning the item.

For the best deals this holiday season, we suggest taking a look at stores like Amazon and Walmart.
Aromatherapy Necessities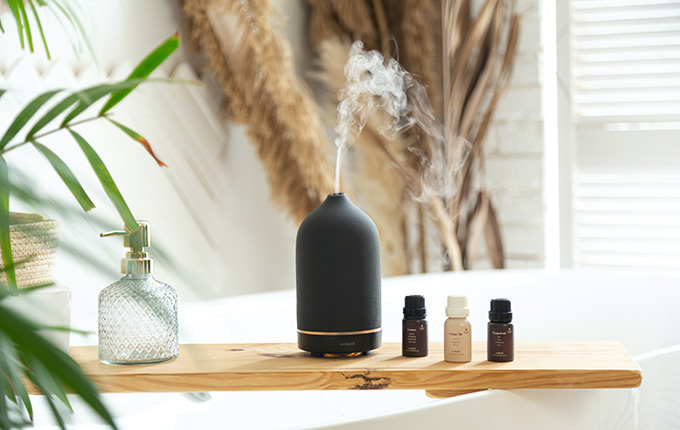 Scented candles, essential oils, bath salts, and scent diffusers are examples of what you can get for that aromatherapy-obsessed loved one. Guaranteed to be under $100, you can buy them a whole set that comes with varying scents and aromas.
There has been a lot more interest in the benefits of aromatherapy in recent years. It's not just good for the body but for the mind as well. During the holidays, we all need to kick back and relax before diving back into our busy lives at the beginning of the new year. Nothing can make that transition easier than these scented products.
Please note that products like perfume and essential oils are classified as "dangerous goods" and will require a $95 USD dangerous goods fee included in the shipping costs.
Coffee Makers
Another gift idea that you cannot go wrong with is a coffee maker. If you think that this might break the bank or breach your $100 budget, then we're happy to inform you that it doesn't have to. There are newer, more compact mini-coffee makers on sale nowadays that you can purchase at around $50. That still leaves you enough money left over to buy some of the recipient's favorite coffee and creamer.
These compact coffee makers are only about 5-inches wide, and you'd be surprised by their versatility. About 2 billion cups of coffee are drunk each day and your gift recipient will surely appreciate it. Anything that can help get your day going on the right track is a great gift.
Air Fryers
While we're in the kitchen appliances category, we want to suggest a device that has been gaining momentum as of late. An air fryer costs right about the price of coffee makers, and they are also compact and convenient.
People say that air frying is now one of the healthiest ways to prepare food. So, if you know someone who loves to deep fry their food, then perhaps this is the best gift that you can get them. It's not only cool and innovative but shows that you care about their wellbeing.
For the best and most affordable household kitchen items, we suggest purchasing your products from places like Walmart or Amazon.
Coolers
Coolers are a great option for your physically active friend who is always on the go, hiking, biking, and running. Coolers may look simple, but they can get pretty expensive. Lucky for us, there are tons of good quality brands online at surprisingly affordable rates.
Coolers are actually not as straightforward as they look. For those who need cold or hot liquids on their long trips, you're going to need to give them coolers with the latest technology used for keeping their contents either cool or warm for a very long time.
Personalized mugs and tumblers are also great gift ideas. They are versatile, stylish, and affordable. This is a neat and heartwarming gift idea under $100.
Tablets
Tablets are very versatile, and yes, a lot of brands offer their devices for under $100. That's why it pays to shop internationally. You'll get great deals on gadgets and devices that allow you to save a lot of money.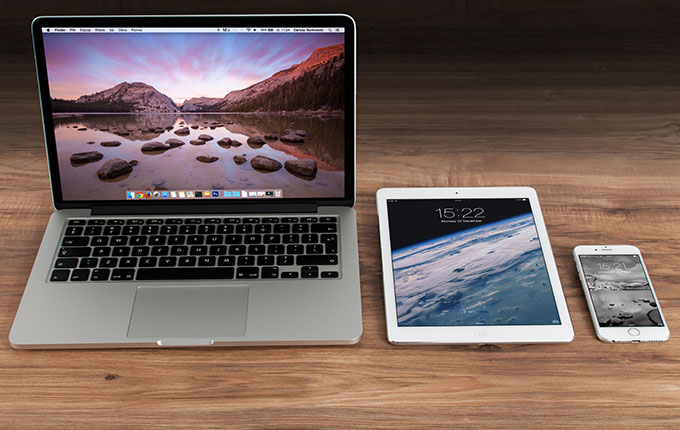 Tablets are perfect gift ideas for anyone who loves browsing the internet, playing games, and those who love to read. They have larger and more vibrant displays as compared to smartphones, so they are perfect for such tasks.
This is a nice gift idea for kids, parents, or even grandparents. Click here for a large variety of tablets and tablet related products.
Exercise Equipment
Don't forget about the health buff or gym rat in your life. Exercise equipment is so in-demand nowadays, simply because this field is constantly being revolutionized.
There have been a ton of new exercise techniques introduced as of late, and of course, that brings new tools and equipment. Resistance bands, kettlebells, dumbbells, yoga mats, medicine balls, jump ropes, pull-up bars, gymnastic rings, and foam rollers are just a few of the things that you can may find useful.
Exercise can now be done anywhere at home or outside. This equipment will truly be appreciated. You can find anything you would need for a home workout on Amazon.
Pet Supplies
One good thing about gifting pet supplies is that you're not only making the pet happy but the pet owner at the same time.
You can give them party kits that will include toys and also treats. A comfortable dog couch and leash are also great ideas. A cute pet teepee is stylish and fun. For comfort and convenience, a pet carrier bag, treat pocket, ball bag, and poop bag are also terrific ideas.
You might even consider throwing in a comfortable collar, dry mat, or crate cover. The pet industry is huge worldwide and we're sure that you'll be able to find great deals online internationally.
Toys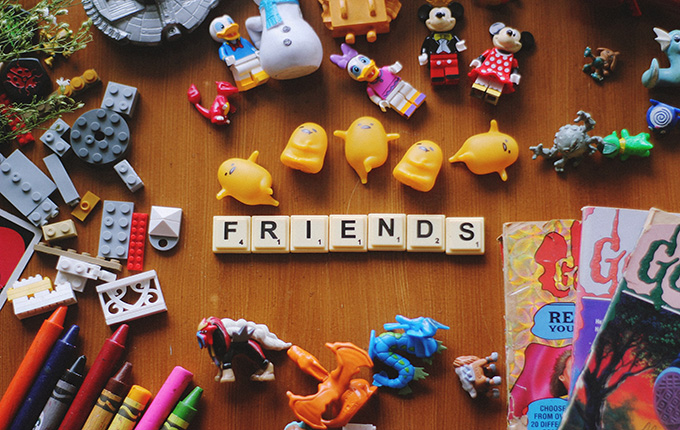 Christmas shopping wouldn't be complete without gifts for the kids. All you need to do is to think about what kids nowadays would appreciate. What we suggest is that you give them something that allows them to take some time off their smart devices.
We're all too familiar with seeing kids with their faces glued into their smart devices all day, and maybe even just for a short while, we can change that.
Building kits like LEGOs or Lincoln Logs are always a good idea. They keep them busy and stimulate their imagination. You can also try giving them card games. Anything from popular franchises right now like the Avengers, Pokémon, and Star Wars will surely be attractive kids.
Board games, puzzles, and drawing kits are also highly recommended.
Have little ones? Brands like Fisher-Price and Mattel offer a wide variety of safe and timeless baby/toddler toys that can bring fun and joy during playtime and even bath time.
Cooking Utensils
Know someone who spends half of their day in the kitchen? Well, it's always a good idea to order kitchen tools and utensils for them. Cast-iron cookware, for example, is made to last, is affordable, and versatile.
With a little bit of searching, you can find whole cast-iron sets for great deals and great savings.
Supplements
The US is probably one of the best sources of food supplements and multivitamins. Unfortunately, these supplements can get very expensive when bought locally if you're outside the country, and so it's best to order online.
What's great about supplements is that they come in compact packaging and the content will last for multiple months to years. They're practical, healthy, and very much within your budget range.
Final Words
There was a time where people were apprehensive when ordering things online due to the cost, turnaround time, and security of their orders. Those days of worry are long gone. With services like Fast Mailout, packages can be forwarded all over the globe at fast and affordable rates!
Now, through intricate and efficient international package forwarding systems, you'll have the security and convenience of ordering products internationally from the US as if you're ordering them domestically. Sign up today and get an early jump on your holiday shopping!

If you have any questions or would like additional information, please don't hesitate to contact us via Live Chat, by email at support@shipito.com, or by phone at +1 (310) 349-1182.