Celebrate Easter with these great activities
Each year Christians and non-Christians all over the world celebrate Easter Sunday. Traditionally this day commemorates the resurrection of Jesus Christ after his crucifixion.
This is a very special, important religious day for all Christians. Observing this particular holiday typically includes going to church and partaking in seasonal activities with friends and families.
Easter is also a great Spring celebration for people of all ages and walks of life. The day provides opportunities to unwind, bond, and spend quality time with loved ones, regardless of your religious beliefs.
To guarantee that you and your family will have a Happy Easter with meaningful commemorations, we have compiled a list of the top activities you can do together.
Some of these activities may require items that are difficult to find in your own country. That's where Shipito comes in! Shipito can order hard-to-find items and deliver them to your doorstep. No matter where in the world you may live, we can deliver products to you with our International Package Forwarding service.
For more information on how Shipito can help you ship internationally and save money, click here.
Now, let's hop into our list!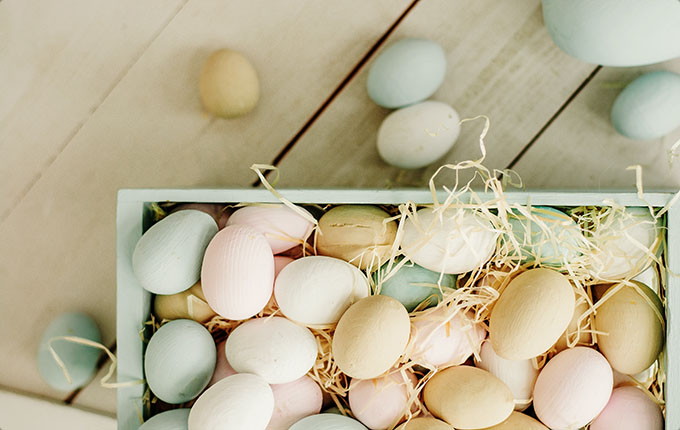 1. Go for an Easter Egg Hunt
A traditional Easter Sunday activity, both children and adults can have fun planning this special project. Easter eggs are one of the most popular symbols of the holiday. To get into the mood for Easter, plan a hunt for those colorful eggs.
Gather candy-filled plastic eggs or even chocolate eggs in eye-catching wrappers and hide them in different locations all over the house or yard. If you have young children that need a guiding hand, you can create maps or include relevant clues left behind by the Easter Bunny to give the children a head start on this fun activity.
2. Dye and Paint Easter Eggs
Another traditional activity is to dye, paint, and decorate Easter eggs. This is another fun activity that will push everybody's creative juices, whether young or old. It can be fun to create colorful and vibrant egg designs.
There are lots of egg-dyeing tutorials online that you can follow, including fun themes like monochromatic, rainbow, ombre, marble swirls, and even watercolor effects.
Dyeing the eggs in fun colors is simple but consider adding some technique to your egg decorating. Why not create designs on the eggshells? Be imaginative. You can begin by drawing on the Easter eggs or by dotting the shells with floral spring patterns.
When it comes to Easter egg dyeing and coloring, we recommend the Paas Easter Egg Decorating Kit for a simple and affordable option.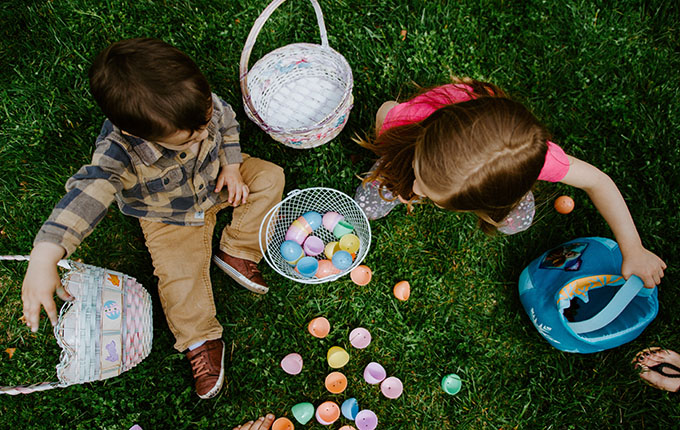 3. Create Easter Baskets
Children always love a neat present, no matter the occasion. Easter baskets are another popular Easter symbol, and they're usually filled with candies, games, art supplies, and other little things that your children will surely appreciate.
We recommend looking for Easter Baskets on Amazon, since they have a wide variety that can appeal to just about everyone.
Because Easter Sunday is a time of kindness, why not spread happiness and positivity to neighbors? Prepare gift baskets with your children and fill them with food, souvenirs, and crafts to let them know that they're appreciated.
4. Play Outdoor Games
Easter activities for kids always include outdoor games, weather permitting. The Easter egg hunt is one, but to keep your young ones engaged and make it more memorable for them, it's nice to add a list of outdoor games that the kids can enjoy.
You can plan an Easter Bunny themed sack race. Instruct the kids to hop like rabbits to the finish line. An egg and spoon race are also nice egg-themed additions to your game plan.
Other outdoor games can include Easter egg charades, and Easter bingo. If you plan on having a gathering for lots of kids, we recommend getting an Easter egg piñata as well.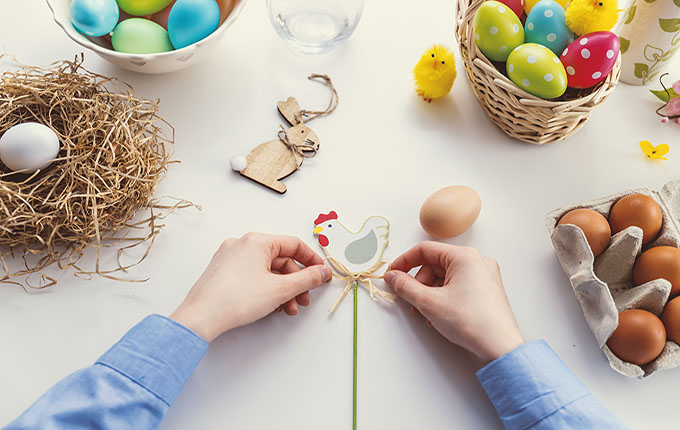 5. Get Crafty
One of the best ways to tap into your imagination is through crafts. Bring family to the table for an afternoon spent with various arts and crafts to exercise the family's creativity. This is also a good chance to bond with family and friends. Start with the basics and grab a good set of Crayola 64 count crayons.
Creating anything from paintings, sculptures, drawings and any other craft you can imagine. Get creative with what you use in your artwork. Use cotton balls as fluffy rabbit tails or decorative feathers for ducks and chicks.
When it comes to shopping for arts and craft products, shopping online is almost always the more practical option. Some stores charge high rates international shipping while others don't ship outside of the US at all.
Thankfully, international parcel forwarding companies, like Shipito, will provide a US address for you to have a seamless shopping experience from outside of the United States. Try services like our Package Consolidation, and save up to 80% on shipping costs!
6. Go to Church with Your Family
Easter Sunday is best spent with the family. Before participating in holiday activities, you could observe the Easter tradition of attending worship services with your loved ones. Even if you cannot physically attend Easter Sunday services this year, there are lots of places where you can stream worship services online.
You can also do whatever you feel is appropriate to set the day aside for spiritual reflection. It is really up to you how you decide to spend your Easter Sunday.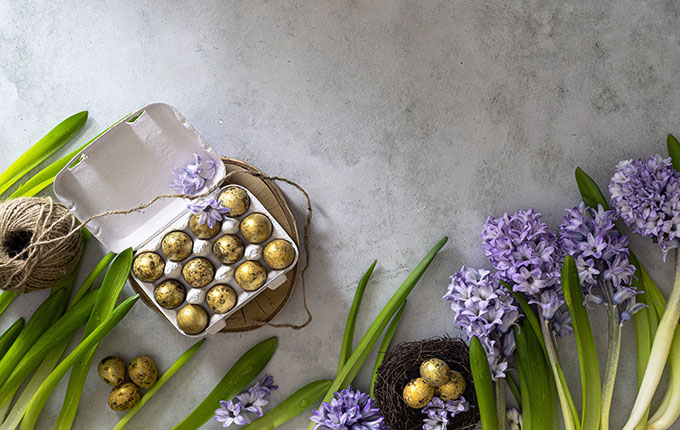 7. Prepare and Enjoy an Easter Meal
Food brings everyone together, and it's one of the best icebreakers, so why not bond through meal preparation and cooking? It does not have to be a tedious, pricey meal. There are many effortless, healthy, and delicious holiday dishes that you can come up with within your budget. The meal can be brunch, lunch, or dinner with family and guests.
Really, the idea is to spend time with one another while enjoying a good meal. These kinds of social interactions can help to create family memories and traditions that can last a lifetime.
8. Bake Spring & Easter Inspired Sweets
A good, celebratory meal is not complete without dessert. Preparing Easter desserts and pastries is just as fun as eating them with the whole family. There are plenty of sweets and pastry delights that you and your family can come up with. Check out recipes online for loads of sweet ideas.
You could consider making an Easter bunny cake or other treats in bunny shapes. You can also bake and decorate Easter cookies ornamented with multi-colored frosting and sprinkles.
9. Read and Reflect on The Bible
Reading the Bible together with the family is a meaningful activity that brings the whole family closer to their faith. Sharing and discussing your favorite Bible verses and passages with family members or guests is a great way to turn this into a bonding moment. It also helps to learn about the stories and gain a better appreciation for the celebration of Easter.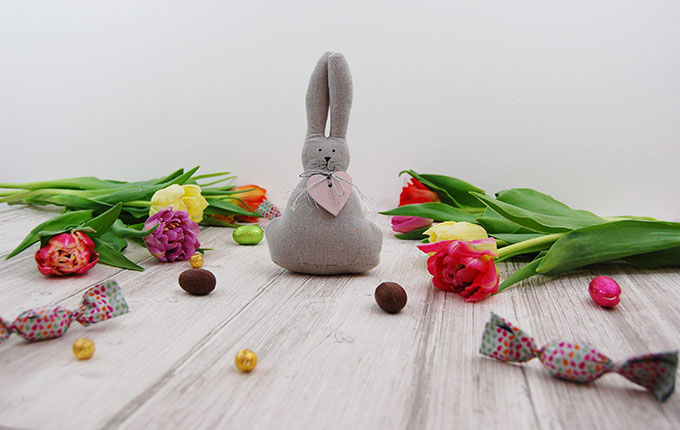 10. Easter Movie Marathon
If your family's idea of an Easter Sunday this year is to spend it indoors, you can add an Easter movie marathon to the list of great Easter-related activities. There are excellent film options that narrate the origin of the holiday, and there are a lot of other films with springtime themes. Watching movies always makes for a relaxing day and helps everyone unwind at the end of the day.
11. Plant and Decorate with Flowers
Easter and spring embody renewal and renaissance, so why not celebrate the holiday with spring flowers? Plant daffodils and tulips around the house. Decorate your home with bouquets of fresh lilies and wreaths decorated with the flowers of the season.
Interested in planting flowers but aren't sure how or what you will need? Checkout our recent blog article called "Tips & Products for Growing the Best Home Garden" to help you get started.
12. Plan A Cupcake Decorating Contest
Family members and guests can bake cupcakes together or on their own before coming over. Alternatively, if you're not into baking, you can always go for the plain, store-bought kind. Ready the frosting, sprinkles, and other add-ons. We recommend the Cakebe Cupcake Decorating Kit for the best results.
You can create different categories for the cupcake competition with prizes for each winner. Categories can include the best-looking cupcake, the most colorful cupcake, the most interesting cupcake, and more as necessary.
Encourage everybody to do their best. In the end, everybody gets to eat the cupcakes that they made, which is always enjoyable.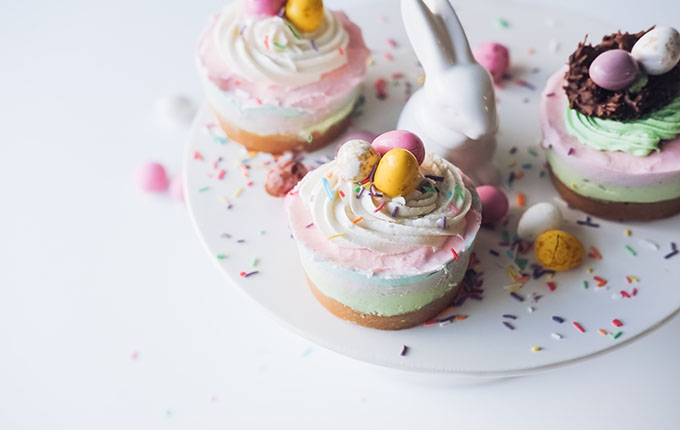 Conclusion
Regardless of what activities you plan to do with the family this Easter, remember that the most important thing during this holiday is that you are relaxed, happy, and grateful for the company of people you love.
If you thought of any products you may need for your Easter activities, try using Shipito to shop and ship with ease! We ship to over 220 countries with low rates and fast international parcel forwarding. Don't wait, sign up for Shipito today to start saving!
If you have any additional questions about Shipito memberships or our services, please contact us immediately. You can reach us through Live Chat, by email or by phone. Click here for contact info.
Have a Happy Easter!