Living Made Easy
As technology advances, more and more people are switching to smart homes. There are lots of reasons for this: Smart homes are more efficient, they can save you money, and they're just plain cool.
You know what else is cool? Using an international parcel forwarding service and getting your smart home gadgets, or just about anything else, delivered directly to your door, no matter where in the world you live. Shipito offer world class service, low rates, fast shipping, and many additional features to help make your international package forwarding experience hassle-free.
If you're on the fence about making the switch to a more innovative home, here are ten irresistible smart home gadgets that might make you change your mind.
1. Smart Thermostats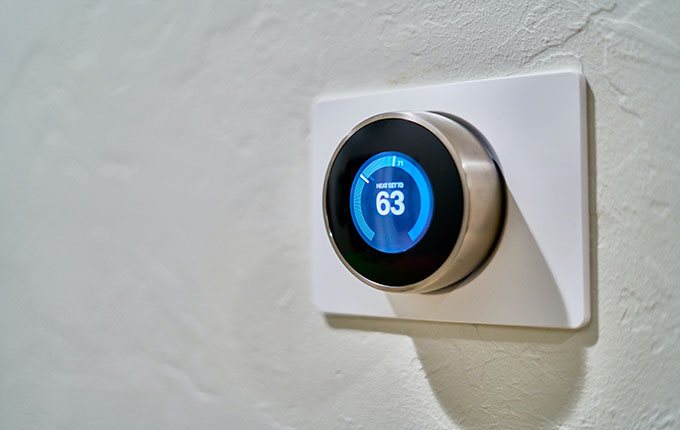 There are many smart thermostats on the market, but Nest is one of the most popular. This high-tech piece of technology can save you hundreds every year in energy costs by managing your heating and cooling systems. It also makes it easy for you to see how much energy you're using, so you can adjust your settings to save even more money.
The Nest is a good option for homeowners because it works with many other smart home devices like phones and tablets. This keeps you from having to buy all-new gadgets to innovate your home. Plus, it lets you change the thermostat from your bed on those chilly mornings or warm nights.
2. Smart Bulbs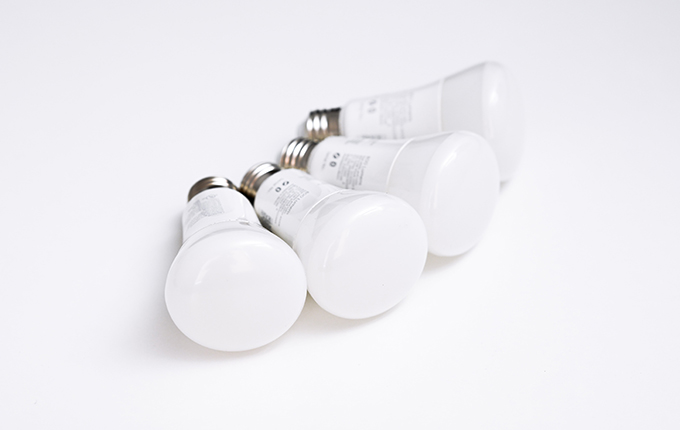 These are some of the most basic smart home products you can purchase - but they're also some of the most effective since they work with your existing light fixtures and lamps. While there are many options, one popular choice is Philips Hue.

This intelligent bulb has the advantage of working with other devices within the Philips Hue family, so you can choose how many bulbs you want and where to put them. The bulb also comes in warm, calm, and daylight colors, so you can adjust the atmosphere of your home based on what you're doing.
3. Smart Lock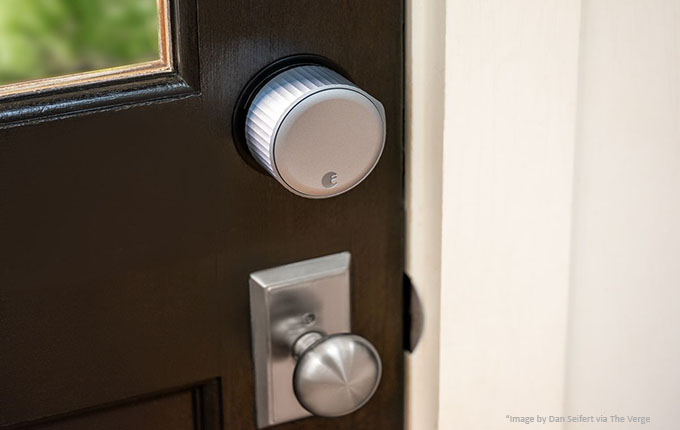 A smart lock is a great way to add additional security to your home. It's also an easy way to control who comes in and out of your home without worrying about keys getting lost or stolen.

One popular choice is the August Home 1st Generation Smart Lock, which can be accessed through your smartphone or tablet, making it easy to lock and unlock your door. It's also compatible with other smart home devices so that you can control it through your existing technology.
4. Smart Cameras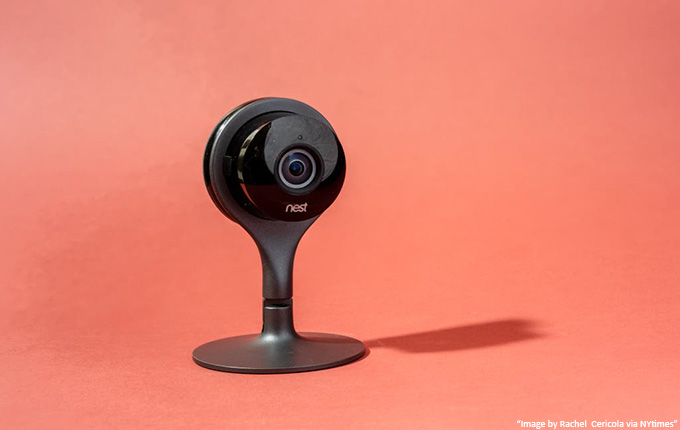 One of the benefits of making your home bright is making your life much easier when you travel or are away from home. One way to do this is by adding a security camera, which can help protect your property and give you peace of mind when you're not there.
Many cameras are compatible with a smartphone, so you can view them from wherever you are. They have different levels of security to offer, depending on how vulnerable your home is. Google Nest Cam Indoor Security Camera is a good option for investing in a camera.
5. Smart Speakers
Smart speakers are a nice addition to any home, and they aren't just for music! You can listen to audiobooks or even take phone calls from them. Google Nest smart speakersare a great option. They come in several warm colors have a pleasant but not overbearing look, thus blending in perfectly in any room.
Smart speakers are a simple an easy way to innovate and improve your home in a functional and economical way. They also allow you to communicate with other family members if you have a few speakers scattered around the house. All the more reason to buy more than one.
6. Smart Doorbells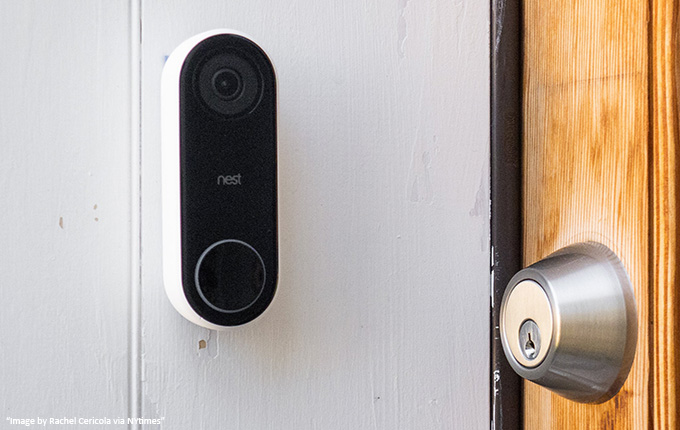 If you're looking to increase your home security without breaking the bank, a smart doorbell is an effective gadget that can do just that.

Not only does it let you know when someone's at your door, but it also lets you see who it is by giving you a video feed of whoever is ringing your doorbell. Many now send notifications to your phone if there is motion detected in front of the camera.
These features can be especially effective for homeowners that work, live in multi-unit dwellings, or are always away from home since it lets you monitor who's at the door without having to check constantly. Google Nest Doorbell is one popular choice, but many others are on the market.
7. Smart Vacuums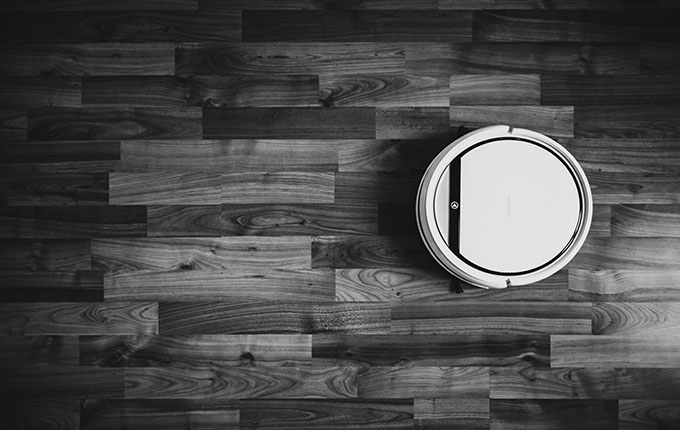 Whether you have carpeting, vinyl or hardwood in your home, an intelligent vacuum can be one of the most effective gadgets to invest in.

They're accommodating if you don't like having to drag out the heavy vacuum every time there's an accident or spill. A robot vacuum can clean up after your pets or kids, and they're also great for helping keep your home clean regularly.
While there are many robot vacuums, one popular choice is the iRobot Roomba® 650 Robot Vacuum. The iRobot Roomba 650 Vacuum Cleaning Robot adds on-board scheduling to the Roomba's already impressive level of automation. Roombas effortlessly handles such fibers as hair, pet fur, lint, and carpet fuzz with AeroVacTM Technology.
8. Smart Plugs
Do you have kids or family members that are always leaving the lights on when they leave a room? If you answered yes, then smart plugs would be a great investment for you! While smart plugs are one of the more affordable smart home devices available, they're also one of the most useful.
A smart plug can give you control over any device plugged into it, allowing you to turn on or off your lamps, fans, or anything else with the simple touch of a button through an app on your smartphone.
This is great for those who tend to lose or forget to turn off lights and want a more automated way of doing so and those who want to be able to control it from anywhere without having to go into their home physically.
TheiHome SmartPlug is one popular choice, as it allows you to set schedules and monitor energy use.
9. Smart Shades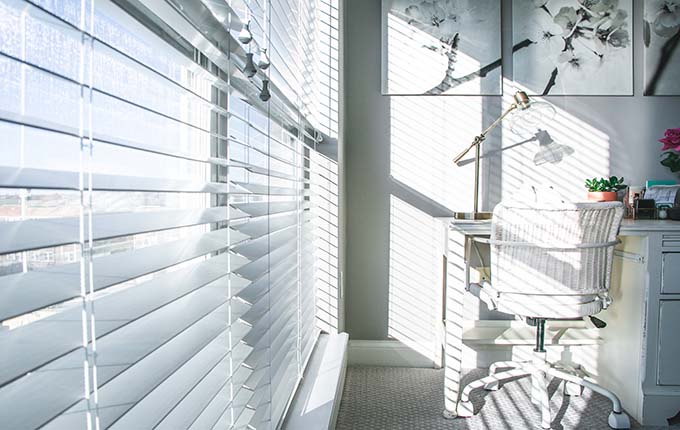 Brilliant shades tend to be less well-known that some of the other smart home devices, but they still have many advantages. Not only do they help you control how much light comes into your home, but they can save you money on heating and cooling costs by blocking out heat or cold from entering your home.
This is an excellent option for those that have trouble controlling the temperature of their homes, as it can also give additional privacy to those living in condos or apartments by blocking out unwanted views as well as light.
One popular choice is Lutron's Shade Solution, which has different styles, colors, features and applications.
10. Smart TV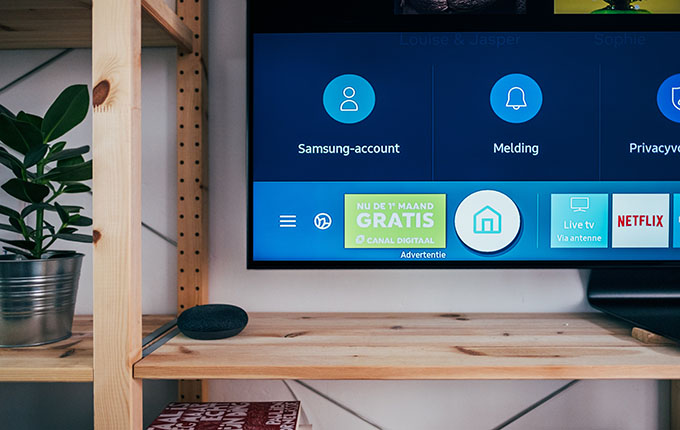 Gone are the days when you would need to have external devices like a dvd player, gaming console or even a Roku and Amazon Firestick to stream and watch tv. Nowadays, many tvs come with streaming services and apps already built-in.
Another bonus with these tvs is how affordable they can be. You no longer have to spend vast amounts of money for a fancy entertainment setup.
A great option would be a TCL 50-inch 4K UHD Smart Roku LED TV. You can have a bigger smart tv with all the bells and whistles, without paying the bigger price.
Shipito Your Trusted International Package Forwarding Service
Buying gadgets from multiple stores? With Shipito, you can shop at your favorite US-based stores, consolidate your packages into one box, and send your items wherever you need them. We want to make the entire process as easy and convenient as possible. All you have to do is:
Sign up and get your Shipito U.S. Address
Shop in any U.S. Store and ship it to your new U.S. address
Consolidate your packages and save money
With Shipito we know you will find everything you need and enjoy doing it in the process. Shop from popular stores like Amazon, Best Buy, Walmart and have the packages forwarded directly to you.
Happy Shipping!