Keeping things colder for longer
If you're a lover of the outdoors, there are just some things you can't leave home without — like a good cooler! Whether you're into camping, swimming, boating, or anything in-between, there's a perfect cooler for you!
With Shipito, residents of almost every country in the world can use an international package forwarding service and shop the most popular brands/stores. Whether you are shipping from the US to can of from the US to Canada, you won't break the bank on shipping fees.
Are you looking for Yeti coolers, RTIC coolers, Igloo coolers, Coleman coolers, or other similar brands? Maybe you plan on buying multiple? If you want to save a few bucks on shipping, check out Shipito's Package Consolidation service. By combining multiple orders into one package at our warehouse, you can save up to 80% on overall shipping costs!
Regardless of your budget and your outdoor hobby of choice, there is an excellent cooler for you. This article lists the 10 best coolers for all sorts of situations.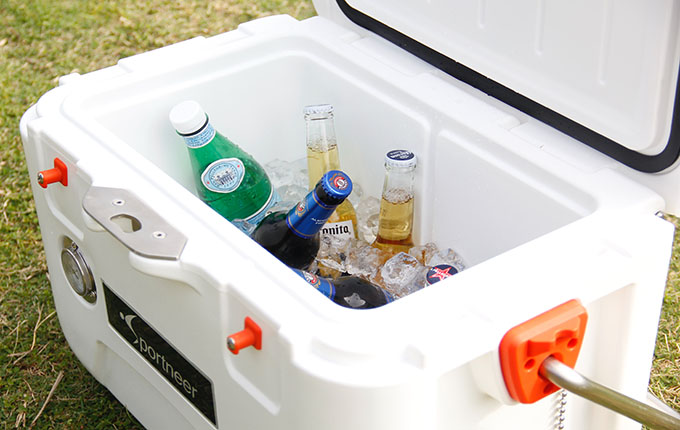 1. RTIC 20-Quart Hard Cooler
RTIC coolers claim to be overbuilt, not overpriced. The RTIC 20 Quart Hard Cooler seems to prove this point. With its 24-can capacity, 3-inch insulated foam walls, and heavy-duty handles, you can keep ice cold for up to 10 days!
Out of a whopping 5,000 global ratings, almost 4,300 consumers have given it a perfect five-star score. Users cannot praise its material, sturdiness, and durability enough. If you want a practical and functional cooler for your next trip without the need for a second mortgage, we recommend you take a look at the RTIC 20 Quart Hard Cooler.
2. Igloo 22-Can Soft Cooler Bag
Igloo coolers are some of the original coolers. Igloo has been producing top-quality, affordable products since 1947, and this company shows no signs of stopping anytime soon.
If you're looking for a lightweight carrier that can hold up to 22 12-ounce cans, we recommend the Igloo 22-Can Soft Cooler Bag as the ideal product for you. You can conveniently bring one to keep your drinks and snacks cool for a full day at the beach or lake. Grab one now for only $29.99 — truly a steal compared to some other coolers.
3. Coleman 65-Quart Wheeled Hard Cooler
Coleman gained popularity when it created the first portable, gas-powered lantern for Mississippi football games in 1914. Since then, it revolutionized outdoor adventures with practical tools, like their line of Coleman coolers.
The Coleman 65-Quart Wheeled Hard Cooler is no exception. For only $74.99, it guarantees to keep your food and drinks fully insulated for up to four days with outdoor temperatures reaching 90°F. Plus, it has a stain-resistant liner, no-tilt drain, and an easy open have-a-seat lid.
Elevate your camping trips now with this Coleman 65-Quart Wheeled Hard Cooler!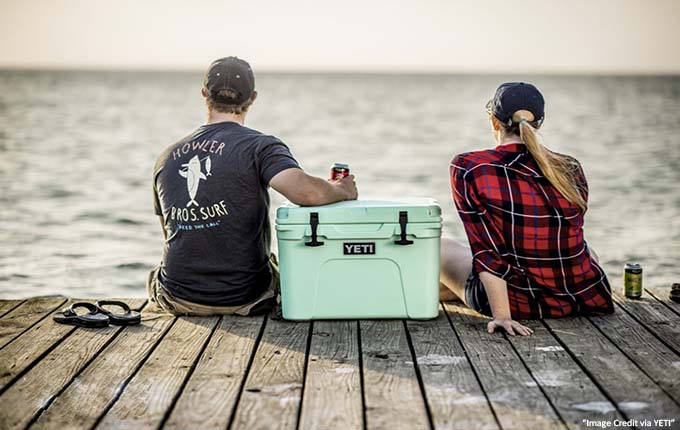 4. YETI Tundra 45 Cooler
YETI claims its hard coolers are nearly indestructible and can keep ice frozen for days. Consumers also say this brand is now a status symbol for coolers, much like Hydro Flask has become for water bottles.
The 4.8-star rating on the YETI Tundra 45 Cooler agrees with these assessments. While users admit that this $325 purchase is not for everybody, they do all agree that it is worth the price in the long run. Owners often confirm that their YETI coolers can remain full of ice for days.
Having a hard time purchasing this item? Let us help you! With our Assisted Purchase service, simply tell us the product(s) you want and how many of them you want, and we will make the purchase for you. The cost will be charged toward your Shipito account. Make life easier and give Assisted Purchase a try!
5. TRYPRY Cooler Backpack
Love backpacks and coolers? With TRYPRY Cooler Backpack, you can get both of their features in one standout product. It has a 30-liter capacity, and it can fit 24 beer bottles, 16 alcopop bottles, eight soda cans, and four wine bottles, all at once.
Its lightweight, ergonomic design lets you carry a full bag without trouble, and its heavy-duty construction means you won't have to worry about rips, tears, or scratches. It's also a steal at $35.99. Don't miss out, go get the TRYPRY Cooler Backpack today!
6. Titan Deep Freeze Zipperless Hardbody Cooler
The Titan Deep Freeze Zipperless Hardbody Cooler is ideal for multi-day adventures because it keeps ice cold for up to three days. It comes with an easy carrying strap to help transport your food & drinks from one place to another.
Plus, its patented flip-open Zipperless™ lid makes it easy for you and your friends to access food and drinks quickly.
Inside, you will find the SmartShelf™ technology that separates hard items from soft foods, so your bottles won't crush your sandwiches. It's also water- and stain-resistant, so when you get home from your journey, you'll have an easy time cleaning it.
If you are looking for the ultimate picnic cooler, you definitely need to try the Titan Deep Freeze Zipperless Hardbody Cooler!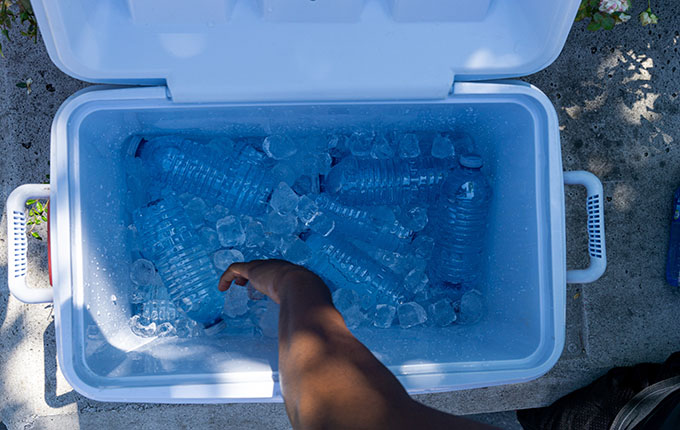 7. Everlasting Comfort Insulated Backpack
Do you want to be the epitome of a cool sports parent? The Everlasting Comfort Insulated Backpack can help you do just that!
Don't let its chic, lightweight appearance fool you. It's leakproof, waterproof, and can hold 54 cans and four pounds of ice. Plus, the side pockets can hold four wine bottles for your fellow soccer moms.
Your drinks will stay cold for up to 24 hours. Hurry and get the Everlasting Comfort Insulated Backpack now for only $39.95, and you'll soon discover why over 80% of its 1,000+ ratings gave it a five-star review.
8. Margaritaville 54-Quart Steel Cooler
Ready for a weekend getaway with your best buds? Bring your Margaritaville 54-Quart Steel Cooler with you! This stainless-steel cooler has a rust-proof lid that makes it more durable than any plastic or fabric cooler on this list.
With its spacious interiors, you can store and cool up to 85 bottles for multiple days. Plus, it comes with a built-in bottle opener and spout, so you never have to worry about opening your drinks or draining the ice.
With how reasonable this cooler's price tag is, you'll be singing Jimmy Buffet songs all the way to your next vacation destination. Order your Margaritaville 54-Quart Steel Cooler today!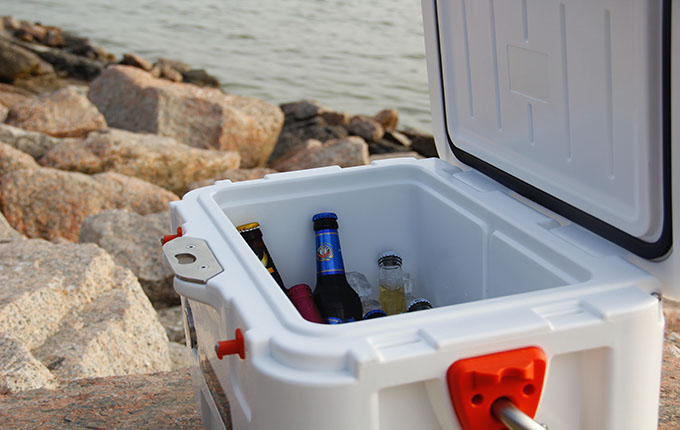 9. TOURIT 32-Liter Collapsible Cooler Bag
If you're looking for an easy-store item for park getaways with the kids, the TOURIT 32-Liter Collapsible Cooler Bag is great for you! This is ideal for moms on the run, kids' sports activities and other extracurriculars after school.
This large-capacity cooler bag can keep your food and drinks cool for up to 12 hours, making it perfect for a day's use. Your children will appreciate its leak-proof, collapsible, and insulated features.
We recommend the TOURIT 32-Liter Collapsible Cooler Bag because of its simple and effective features as well as its attractive price tag of $29.99.
Curious how much these items will cost to ship to your home country? Try our Shipito Shipping Calculator to get an estimate of your overall shipping cost for an item. The more precise you are with the details, the more accurate the estimate.
10. Carhartt 2-in-1 Insulated Cooler Backpack
Carhartt is known for their rugged and dependable clothing and outerwear. The Carhartt 2-in-1 Insulated Cooler Backpack is no different. This bag allows you to bring all your gear along with your food and drinks. It has an insulated base compartment and an even larger space with mesh pockets for your other things.
Stop carrying multiple bags. You only need this bag for festivals, concerts, and even job sites. You can store up to 12 cans and an ice pack in its insulated compartment, keeping them cold for well over 24 hours.
If you are a hardcore fan of Carhartt products, we recommend adding the Carhartt 2-in-1 Insulated Cooler Backpack to your list of every day must-have items.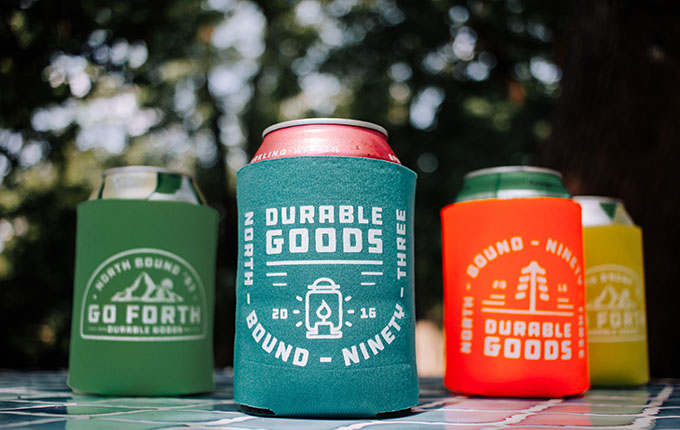 Find the Best Cooler for Your Situation
Whether you need a massive, insulated cooler for a multi-day camping trip or a compact cooler to keep your food and drinks cold until lunch, this list has the right option for you!
Shipito wants to help you have the best experience possible. With fast shipping speeds and low shipping rates, we can send your packages to over 200 countries around the world.
Take advantage of Shipito services including shipping discounts, express mailouts, free storage and more! We offer Free, Premium and Shipito for Business memberships that each come with their own personalized benefits. Click Here for more info & sign up for a Shipito membership today to start saving!
Still have questions? Feel free to reach out to us. You can contact us via Live Chat Monday through Saturday 4 am at 6 pm Monday to Saturday and Sunday from 4 am at 3 pm Pacific Time. You can also reach us by email at support@shipito.com or by phone at +1 (310) 349-1182.