Time to appreciate all the dads out there!
June is here, and that means it's almost Father's Day! Whether you're an expressive or low-key type of spouse or child, it is a great opportunity to be extra sweet to your husband or dad — by preparing their breakfast, calling them, hugging them, and, of course, giving gifts.
While it can be challenging to find the perfect gift for dads, especially since they usually say they don't want anything, you can make them feel valued and appreciated with such a thoughtful gift.

If you want to skip the stress of late deliveries while saving money on shipping costs, Shipito has you covered with our international package forwarding service.
This includes shipping from the U.S. to Japan, parcel forwarding from the U.S. to Australia, and 200 other countries worldwide. You can even save up to 80% on shipping costs when you consolidate multiple packages into one before shipping to your home address.

Learn more about our Package Consolidation service and save today!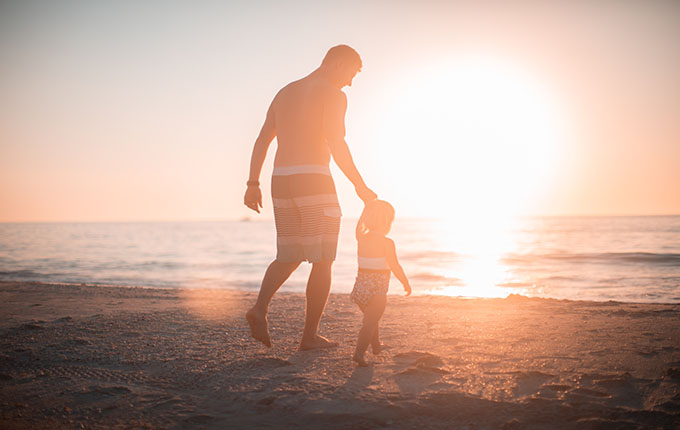 When is Father's Day?
To ensure you have the best gift for the best dad, you should first know when Father's Day is. This year, Father's Day is on June 19, 2022. Don't miss out on greeting them with a Happy Father's Day!

While Mother's Day seems to be more popular and gets more attention, you should also find the time to celebrate this special day with the fathers in your life
No matter where in the world you live, an international parcel forwarding service like Shipito will make sure Dad receives his Father's Day gift on time and at the cheapest possible price!
Top Father's Day Gift Ideas
If you're unsure of what to send to your amazing dad, we've prepared a variety of Father's Day gift ideas for you. Then, once you've chosen from our list, you can expect a smooth and quick delivery with our international mail forwarding service at Shipito.
1. Home Repair Tool Set
Dads are known for being the handiest people in the family. Something broken? Ask dad. Have something that needs to be put together? Ask dad. It seems like there are endless reasons to need dad's help. Whatever the task may be, make sure dad has the right tools to help get the job done this Father's Day.
We recommend the MECHMAX Home Repair Tool Set. It comes with 149 pieces and has all the basic necessities a dad would need for different projects around the house. Whether he is building something, or tearing something apart, this tool set will practically do the work for him.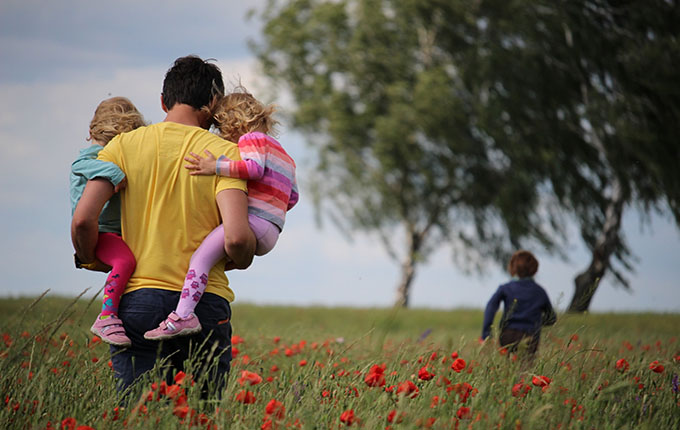 2. BBQ Multitool
While mom is usually the master of the kitchen, there is no doubt that dad is the king of the grill. Celebrate Father's Day with a backyard BBQ by giving dad the only tool he will ever need for grilling steaks, burgers, brats or anything in-between with the All-in-One BBQ Multitool.
It can act as a spatula, tongs, fork, and even a bottle opener! Make grilling for the whole family easier this year. The fathers in your life (and your tastebuds) will thank you.
3. Rocking Camp Chair
If your dad or husband is someone who needs the perfect outdoor chair — a camping chair, beach chair, or backyard hangout chair — then look no further than our next recommendation, the GCI Outdoor Freestyle Rocker Chair!
This is one of the most useful Father's Day gifts on the list and we are sure he will enjoy it. This chair folds for effortless travel and storage, comes with an easy-to-carry handle, and a cupholder. Take comfort to the next level and let dad kick back and relax with the most comfortable rocking camp chair out there.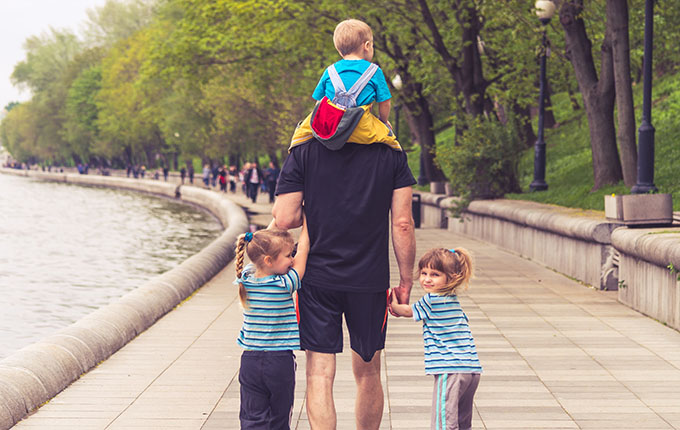 4. Bluetooth Turntable
Is your dad or husband music lover? Are they a fan of the oldies and classic songs of our time? If so, we recommend taking him back in time by getting him a Vinyl Record Player this Father's Day.
This turntable comes with built-in speakers but also allows you to connect to other Bluetooth devices, if you so choose. It also comes with a protective dust shield to guard your turntable and records from dust and eventual scratches. Lastly, this turntable comes with AUX connection and even a headphone jack.
When it comes to listening to music, there is nothing better than listening to a vinyl record of your favorite album. Give the dad in your life the gift of music with this Bluetooth Vinyl Record Player.

Having trouble purchasing this or any other item? No worries! Try Shipito's Assisted Purchase service today!
With Assisted Purchase, simply let us know what product you want, how many you want, and a link to the product, and we will make the purchase for you. The charge will be credited to your account, making your international shipping and shopping experience as easy as possible!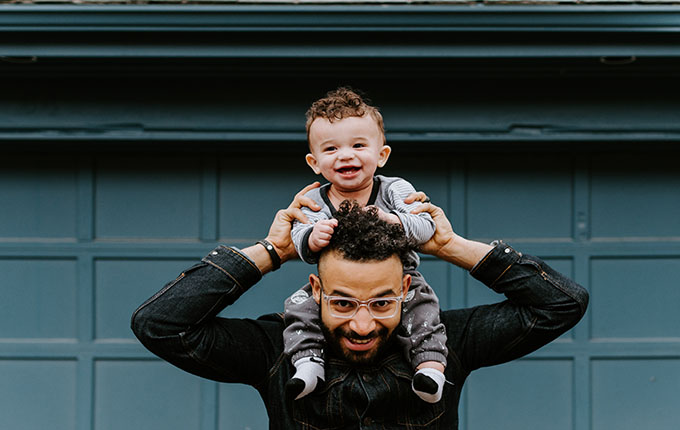 5. Bone Conduction Headphones
If the dad in your life is pretty tech savvy, they would appreciate a new set of Bluetooth headphones. They might also appreciate the science behind bone conduction headphones.

The AfterShokz OpenMove headphones use vibrations to deliver audio through the cheekbone rather than through the ear, thus leaving the ears open and aware to their surroundings.
These headphones come in a variety of colors, are lightweight and have a battery life of 6 hours of continuous music, audiobooks, podcasts or whatever dad likes to listen to. They are great for working around the house, at the gym, running outdoors and anything in-between.

Upgrade dad's headphones with the AfterShockz OpenMove Bluetooth Headphones.
6. Electric Shaver Set
What if your Father's Day gift this year helped dad cut down on one of his most frequent chores? Shaving can be an annoying part of the daily routine and getting him an electric shaver can help save him time, and make the cleanup process a lot easier!
We recommend picking up the Philips Norelco Shaver this Father's Day. This shaver is known for giving a great shave, while minimizing discomfort and skin irritation. With the Philips Norelco, you can shave wet or dry, and it even comes with a pop-up trimmer for minor hair adjustments.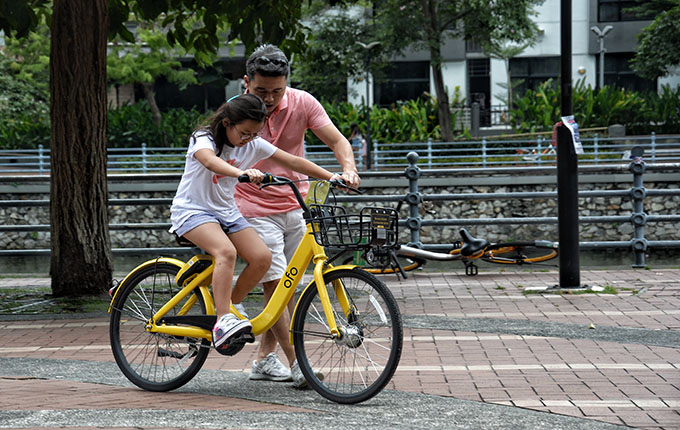 7. Indoor Putting Green
Does your dad love to play golf on weekends? Then give him a Happy Father's Day with this I&K PRO Indoor Golf Mini Putting Green set. This gift is perfect for a home office or even a breakroom at work! When he just can't wait for the weekend, helping him work on his putting skills can aid in moving the time along
This product comes with a putting mat, 2 golf balls, and an automatic dispenser that will keep him from having to go and get the ball after making the shot. It's also easy to fold up and put away when not in use, but let's be honest, he will use it every day.

Help dad overcome the workday blues with the I&K PRO Indoor Golf Mini Putting Green set.
8. Freezer Beer Glasses
Most dads would agree that nothing beats a cold beer on a hot day or after a hard day's work. So why not spoil your old man with a couple of these freezer beer glasses? They're not only affordable, but they'll also ensure that your dad won't have to suffer from a lukewarm beer ever again by getting him these Host Freezer Beer Glasses.
The cooling gel in these beer glasses only needs two hours in the freezer to do its magic, and voila — you have a chilled beer that lasts! These glasses come in a set of two, so both you and your father can enjoy a glass as you spend some quality time together.
Curious how much this or other items will cost in shipping? Simply use the Shipito Shipping Calculator to get a shipping estimate. All you need to do is select your warehouse and country of origin, then input the package weight and dimensions, and we will calculate your shipping estimate for you!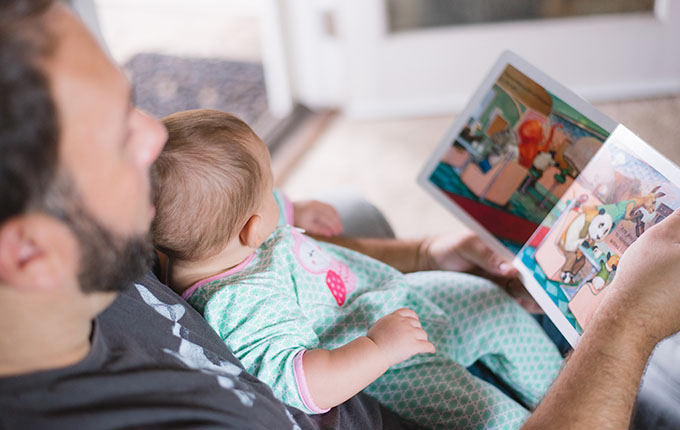 9. Cooling Memory Foam Pillow
Another great gift idea would be to give the gift of a good night's sleep. What better way to do that than with a memory foam cooling gel pillow?
This pillow comes in three sizes, Standard, Queen, and King and is ventilated to help keep him cooler for longer. The memory foam helps to keep the neck and spine in alignment to help relieve any sort of pain and even reduces snoring. Help dad to never have to turn his pillow to the cool side ever again with the NEIPOTA Memory Foam Cooling Gel pillow.
10. Crossword Puzzle Book
It's important to keep our brains in top performance shape, especially as we grow older. Getting dad a book of crossword puzzles is sure to help him stay on top of his game, mentally. Plus, puzzles are fun in general!
These kinds of puzzles can be enjoyed in the evening and used as an opportunity to unwind and relax. It's also a better option than watching tv every night! We recommend this book of New York Crosswords: 50 Big Puzzles as a quick, affordable, and enjoyable Father's Day gift.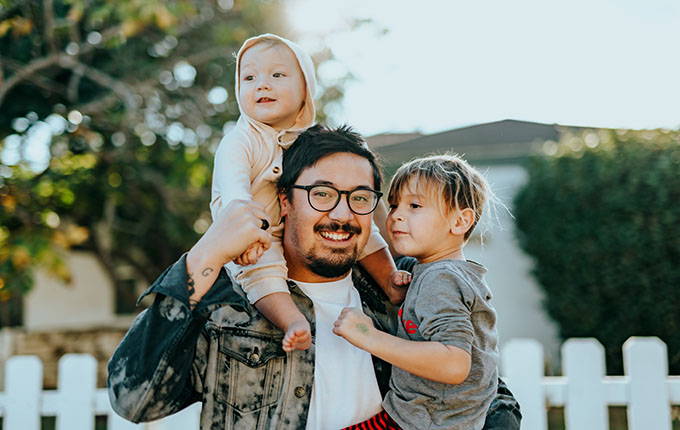 Celebrate Father's Day with Shipito
With Father's Day just right around the corner, knowing some of the best Father's Day gift ideas are a must. We offer shipping from the U.S. to Japan and parcel forwarding from the U.S. to Australia and over 200 other countries around the world.
Make shipping easy by partnering with a reliable company like Shipito. We offer free accounts, Premium memberships and Business memberships. Each membership has its own benefits like additional discounts, savings, and services to make your shipping experience the best it can be.
Sign up today to get started on your first purchase and begin taking advantage of the many features and benefits offered to you by Shipito.
Still have questions? You can contact us via Live Chat Monday through Saturday 4 am at 6 pm Monday to Saturday and Sunday from 4 am at 3 pm Pacific Time. You can also reach us by email at support@shipito.com or by phone at +1 (310) 349-1182. We will be happy to help you with all your international shipping needs!