Be the life of the party this Halloween
Halloween is a popular holiday when people of all ages can dress up in costumes, have fun at spooky parties, and go trick-or-treating for candy. It can be an excellent opportunity for friends and families to bond and create lasting memories.
While the holiday is known as Halloween in the United States, it also goes by different names around the world. Some call it All Saint's Day, others call it All-Hallows Eve. It really depends on where in the world you are celebrating.
Halloween also goes in conjunction with the Day of the Dead celebrations, which are even more popular in certain countries than Halloween itself. No matter where you live, it is an exciting and fun time for all!
If you are looking for some classic Halloween costume inspiration, we have put together some easy Halloween costume ideas for the whole family.
If you can't find a costume you love in your home country, shopping online is a great alternative! When you partner with a reliable international package forwarding company, like Shipito, you are guaranteed to get fast shipping at affordable rates!
Shipito forwards packages to over 200 countries around the world, so if you need to shop online and ship around the world, Shipito has you covered!
Click here for more information on how Shipito can help you with all of your personal and professional international parcel forwarding needs.
Let's start with our most iconic Halloween costumes on the list!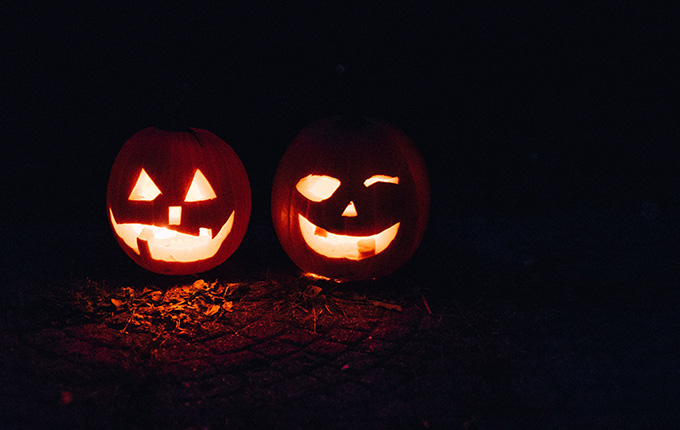 Classic Halloween Costumes
Witch Costume
Witches are synonymous with Halloween. You can't have one without the other. Witch costumes are versatile and can work with anyone's sense of style. Your costume choice may even come with a witch's hat, flying broom, or wand. Find your perfect witch costume on Amazon just in time for Halloween!
Skeleton Costume
Skeletons are another classic and simple Halloween costume. All you need is a jumpsuit or onesie with a skeleton print on the front. Another great thing about a skeleton costume is whether you want to be spooky or silly, a skeleton costume can meet either need!
If you are looking for a quick and easy Halloween costume, it doesn't get any easier than a skeleton. Check out these Skeleton onesie costumes for kids & adults!
Pirate Costume
Arg! If you have a love for the sea or swashbuckling action, a pirate costume might be the best choice for you! Whether you are looking for the classic pirate look or want to dress up like your favorite pirate from the movies, take a look at these pirate costumes for men, women and kids!
Vampire Costume
Vampire costumes are a great option for either men or women. They can be elaborate and old fashioned, or as easy as a cape and some fake fangs. Try this men's vampire costume and pair it with this women's vampire costume for a great couples Halloween party!
Mummy Costume
Maybe you or your kid want to dress up as an ancient mummy pharaoh back from the grave. This is another easy costume and also a classic monster that has brought scares to people for decades. Give these great mummy costumes a try!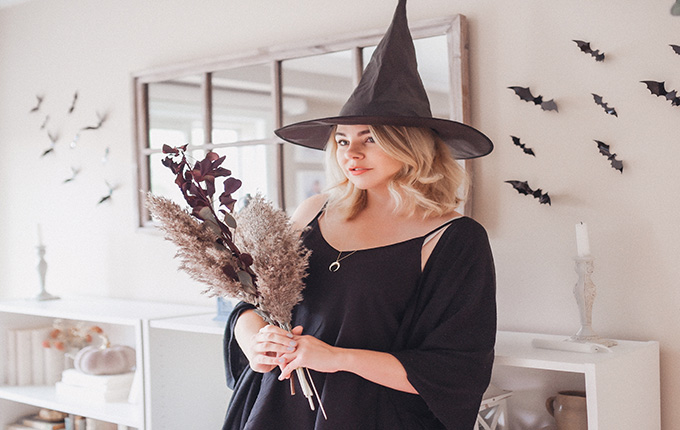 The Addams Family
Family Halloween costumes are not complete without The Addams Family. This classic television family is the perfect choice for those looking for a more unique and spooky option.
The Addams Family first aired on television in 1964 and was an instant hit. The dark humor and macabre themes were unlike anything else on TV at the time, and the characters quickly became beloved by viewers.
Morticia Addams Costume
Morticia Addams is the matriarch of the family and one of the most iconic characters. This costume comes with a black dress with a veil hem extending to the floor. Celebrate Halloween in style this year with this Morticia Addams costume.
Gomez Addams Costume
Gomez Addams is the patriarch of the family and is known for his dapper style. This costume comes with a pinstriped suit, a shirt, and an attached tie, that captures Gomez's signature look.
If you are not a big Addams Family fan, this costume is still a great choice because it is a spooky pinstripe suit that you can use to create your own fun costume. Check out this Gomez Addams costume today!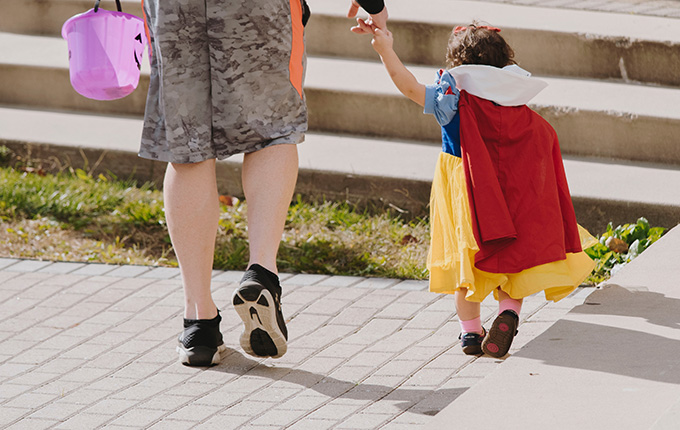 Wednesday Addams Costume
Wednesday Addams is the family's eldest child and is known for her dark sense of humor. This Wednesday Addams costume features a black dress with a Peter Pan collar and cuffs. Channel your inner Wednesday with this Wednesday Addams Costume.
Pugsley Addams Costume
Pugsley Addams is the younger child of the family and is known for his mischievous nature. This Pugsley Addams costume comes with a striped, gray shirt and black shorts. It also includes a romper with a stuffed belly and black socks. Get into some Addams family mischief with this Pugsley Addams costume.
Couples' Costume
Couples' costumes have become a staple of Halloween — These dynamic duos are great options for those looking for something unique and fun to dress up as with their partner.
Peanut Butter & Jelly Costume
Halloween costumes for men and women don't get much better than this. This couple's outfit features slices of bread covered in peanut butter and jelly that will surely be a hit at any Halloween party.
Become the life of the party with these Peanut Butter & Jelly couples costumes.
Salt & Pepper Shaker Costumes
This shaker costume set is ideal for families with toddlers. This set is made for toddlers and features a black long-sleeved tunic, a white long-sleeved tunic, and two silver hats, making it perfect for a family with two little ones.
Get this salt & pepper costume set for your kids today to spice up your next Halloween party.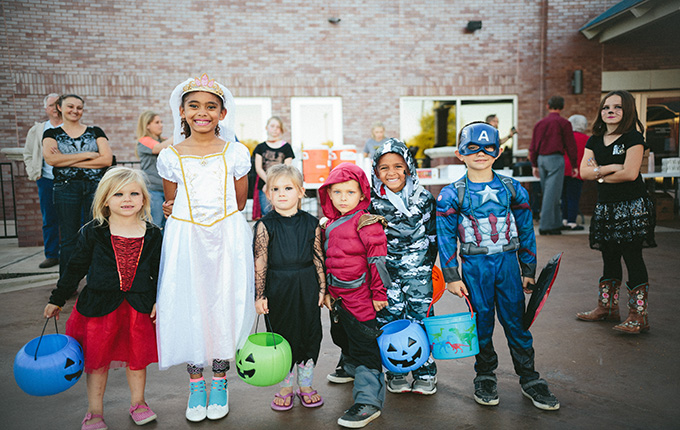 Family Farm Costumes
What's more classic than a family farm? This Halloween costume is perfect for those who are looking for something that is both cute and timeless. There is also a large variety of animal options for big families or group costumes.
Farmer Costume
Kids who love to help out on the farm will love this farmer costume. It includes a red checked shirt, blue overalls featuring a Farmer's Market badge, a rake and shovel, gloves, and a farmer hat. The look is so complete that all you need is a pair of boots, and you're ready to go!
Get your hands on this kids farmer costume today!
Cow Costume
No farm is complete without a cow. This plush cow costume comes with a black and white spotted jumpsuit that will make you look just like a cow. The onesie is comfortable and easy to put on and take off.
Do not over-complicate things this Halloween and get this quick and easy cow costume. The best part is that you can use it to lounge around the house long after Halloween is over!
Chicken Costume
Of course, who could forget the chickens? This chicken costume comes with a yellow and white jumpsuit with red accents. The hood has red comb detail, and the wings are attached to the arms, making it easy to flutter around like a chicken.
Similar to the Cow costume, we suggest getting the chicken costume since it is a simple, easy, and comfortable Halloween costume.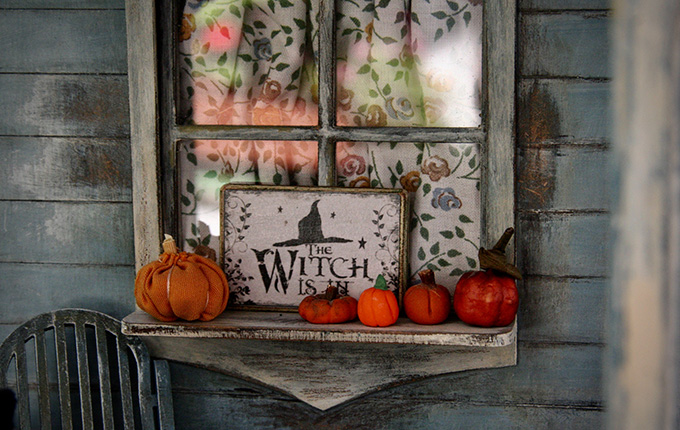 How To Buy Halloween Costumes Through International Shipping
Shipito is an international package forwarding company that allows you to shop from any online store worldwide and ship to your doorstep — no matter where you are.
We offer Free and Premium accounts as well as Shipito for Business memberships for those who run a small-medium sized business. Simply pick the account that is right for you, shop online and ship packages anywhere you want with Shipito.
Sign up for a Shipito account to get started.
If you find a costume you like that isn't on this list, even better! You can still use Shipito's services to help ship your costume.

From Halloween costumes for women, to cute Halloween costumes for toddlers, our international mail forwarding service has you covered. No more worrying about high shipping costs or whether the store ships to your country.
Réflexions Finales
Fall is the perfect time to start planning for Halloween. The cool weather and shorter days are perfect for getting into the Halloween spirit, and there's no better way to do that than by picking out the perfect costumes.
Our international parcel forwarding service ensures you get your items to you no matter where you are located. Order in advance so you don't have to worry about your things not arriving in time for Halloween!
If you have any questions, feel free to contact us via our Live Chat sessions. You can also email us at support@shipito.com or call us at +1 (310) 349-1182.
Happy Shopping!