It's time for an upgrade
There are a lot of different watches on the market, but which ones are the best to buy?
Whether you're looking for a watch for yourself or as a gift for someone else, here are some of the top watches to consider. These watches are stylish and versatile, and they'll make a statement no matter what you're wearing.
Plus, they're all available online, so you can shop from the comfort of your own home and have them delivered through an international package forwarding service like Shipito. Send your shipments all over the world with fast shipping and incredibly affordable rates.
Whether you're in the market for a new watch or just curious about what's out there, here are some of our best recommendations.
Watches for Men
There are a lot of different watches for men to choose from. With so many options, which one should you buy? Here are some of the best choices this year.
1. Casio G-Shock Digital Black Resin
With casual and affordable watches, another popular option that comes to mind is the G-Shock Digital watch. G-Shock has a variety of different digital and analog style watches that are popular with those who tend to beat up their watches with day-to-day activity.
G-Shock watches are typically made with a mostly resin material, which offers a different kind of style while keeping it strong and lightweight, making it ideal for everyday wear.
The shock-resistant design protects from damage and impact. It is water resistant for up to 200 meters, so you can wear it while showering, swimming, or even diving.
Order yours today through an international parcel forwarding service and experience the quality of G-Shock watches!
2. Fossil Gen 6 Smartwatch Black Silicone
Looking for a chic and stylish smartwatch that won't break the bank? Look no further than the Fossil Gen 6 Smartwatch in black silicone. This is one of the best fossil watches for men that is perfect for any fashion-savvy individual looking for a timepiece that can do it all.
The Fossil Gen 6 Smartwatch has a black silicone band and a digital display that makes it easy to keep track of your day-to-day activities. It also features sensors that monitor your heart rate, steps taken, and calories burned. Plus, it's durable and water-resistant, so you can wear it anywhere without having to worry about damage.
3. Timex Expedition Scout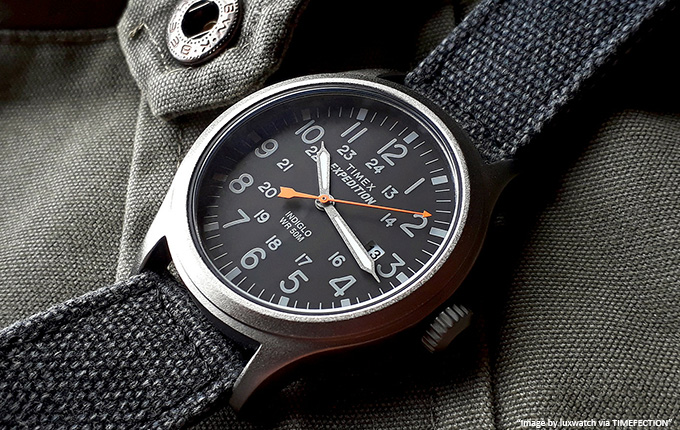 Timex is probably the most well-known "working man's" watch company in the industry. They are known for their simple designs, affordable prices and for their long-term durability. One should expect nothing less from a company whose slogan used to be "It Takes a Licking and Keeps on Ticking."
With a simple yet rugged look, the Timex Expedition Scout perfect for adventurers and explorers. It is designed to withstand the toughest conditions, making it an ideal for any outdoor activity like hiking, camping, or canyoneering.
If you're looking for a reliable and durable watch, then the Timex Expedition Scout is a perfect choice. With a variety of styles and colors to choose from, you're sure to find the perfect one for you. Don't wait any longer. Explore the Timex Expedition today!
4. Longines Spirit Titanium
When it comes to extravagant watches, there are a few brands that always come to mind. One of those is Longines. They are known for their luxurious and high-quality watches. If you don't mind spending a decent amount of money on a watch, this is a great option!
The Longines Spirit Titanium epitomizes modern elegance and style while keeping it strong and lightweight. This timepiece is made from titanium, making it ideal for everyday wear. It also has a sleek design that will complement any outfit.
Plus, the quartz-powered movement ensures accurate timekeeping. It also is water-resistant up to 100 meters, so you can wear it while swimming or snorkeling. Order yours today through an international parcel forwarding service and experience the quality of Longines watches!
Watches for Women
Watches can do more than simply tell time, they can also make a statement about your personality and interests. If you're not sure where to start when shopping for women's watches, check out some of the latest trends in this versatile accessory category.
5. Nixon Kensington
Rose gold is always a popular option when it comes to accessories and jewelry. The Nixon Kensington is perfect for anyone looking for a simple and elegant timepiece that will never go out of style.
Maybe it's the sleek, simple design, or maybe it's the fact that these watches are from a more contemporary and on-trend brand. Whatever it is, there's no denying that Nixon makes some of the most beautiful watches that are available to anyone.
With its understated design, the Kensington is the perfect accessory for any outfit, whether you're dressing up or keeping it casual. Plus, at a fraction of the cost of other luxury brands, you can't go wrong with a Nixon Kensington watch!
6. Casio LA11WB-1 Sport Watch
Looking for a versatile and stylish watch that can keep up with your active lifestyle? Look no further than the Casio LA11WB-1 Sport Watch. This watch is perfect for everyday use, whether you're at work, school, or the gym.
This watch is made with a resin band and digital dial, making it perfect for athletes or anyone who wants a durable timepiece. It also has several features that make it great for outdoor activities, such as a stopwatch, countdown timer, and five daily alarms.
If you are looking for a tough and practical watch, the Casio LA11WB-1 is worth checking out. Get yours delivered today through an international business shipping solution like Shipito. We offer a variety of services including Fast Mailout.

7. Rolex Datejust Pink Dial Oyster Watch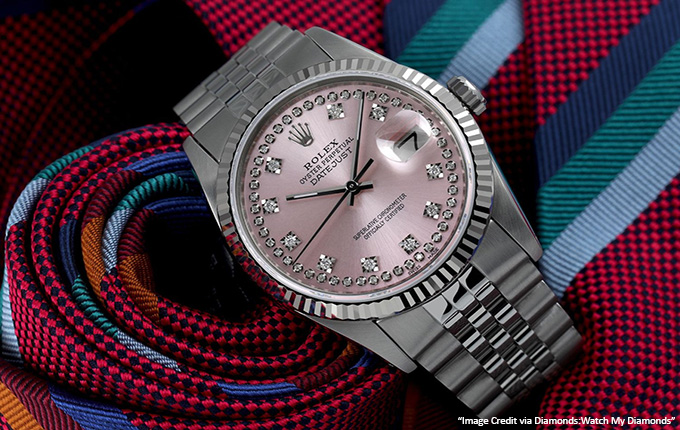 For those with a more expensive taste in watches, there is no better option than the Rolex Datejust Oyster watch. The watch has quickly become a favorite among fashionistas and Rolex fans alike. With its delicate design and elegant style, the pink dial Datejust Oyster watch is perfect for any occasion.
This particular model has a pink dial and oyster case, perfect for women who want something chic and stylish. It's also built to last, with Rolex's reputation for quality construction. Whether you're dressing up for a formal event or just want to add a touch of glamor to your everyday look, this watch is sure to impress.
If you're looking for a high-end watch that will make you stand out from the crowd, a Rolex Datejust is definitely worth considering.
8. Apple Watch 7
The new Apple Watch Series 7 is one of the most advanced smartwatches on the market today. It has many features that make it stand out from the competition, such as its outstanding performance and sleek design.
The new watch is faster and thinner. It also has a larger display and more health features than ever before. What makes this one of the best smartwatches is that it has an upgraded 18-hour battery life, making it perfect for everyday use.
If you're looking for a top-of-the-line smartwatch, the Series 7 is certainly worth considering.
Conclusion
As you can see, there are a lot of great watches for men and women to buy online. Whether you are looking for a more expensive, sophisticated timepiece or something more affordable or casual, the options presented here should give you plenty to choose from!
As always, we recommend using an international package forwarding company like Shipito. Shop from your favorite stores and get fast and easy shipping to over 220 countries.
What are you waiting for? Sign up for a Shipito account, get shopping, and pick out the perfect watch today!