Everything you need to become "Master of the Grill"
Summer is the perfect season to plan BBQ and grilling activities. Grilling burgers and steaks is the easy part, but preparing for your barbecue night is a different story.
This guide will help you make your next BBQ event a success by covering the essentials, from the best BBQ rubs to the essential handy tools.
Shipito is an international package forwarding company that can help you find the best deals in the U.S. without straining your budget or leaving your home. As one of the leading international parcel forwarding services, we can help you get your hands on the best barbecue and grilling tools in the market!

Click here for more information on how Shipito can help you with your international shipping needs.
Tools You Will Need
When it comes to grilling, its best to stick with the basics. You don't have to get fancy when looking for tools to use for your next barbecue night. Here are some essentials you need to equip yourself for a tasteful and smokey night on the BBQ: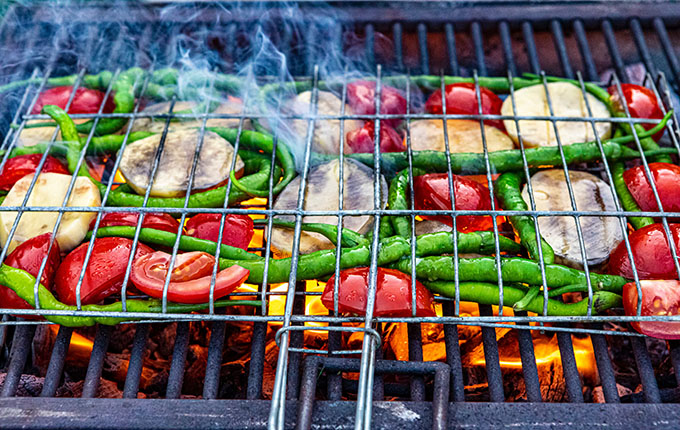 Grills
It's not a barbecue night without your trusty ol' BBQ grill. If you don't have one yet, maybe it's time to invest in one. But before that, you have to decide what type of grill you want. There are three types of grills currently available in the market:
Gas-powered grill: These are the most common type of grill. They're easy to operate and very versatile. While potentially the most difficult option to ship internationally, we recommend the Huntington Propane Gas Grill for those who have their hearts set on grilling with gas.
Charcoal grill: If you're looking for a more authentic barbecue flavor, then this is the grill for you. Fortunately, it's also the cheapest option when shopping for a grill. Charcoal grills can be a bit challenging to operate at first, but once you get the hang of it, they are worth the effort. Check out the Cuisinart Portable Charcoal Grill and start grilling!
Electric grill: These are ideal for beginners. A charcoal grill may overwhelm you, and you might find a gas-powered grill somewhat technical. If you're an occasional barbecue guy, then this grill can work for you. We suggest you try the Hamilton Beach Electric Indoor Grill.

An electric grill may not give off the BBQ vibes like the other grills mentioned above, but it will get the job done, just the same.
There's a wide array of top-notch barbeque brands in the United States. However, not every country has the opportunity to get their hands on the best griller brands. Be sure to check our Prohibited & Limited Items page to make sure you can ship these items to your country.
For example, you are NOT able to ship flammable items such as propane, charcoal, lighter fluid or matches through Shipito. We can ship you the grill, but we cannot ship you the fuel for grilling. Please keep this in mind as you shop.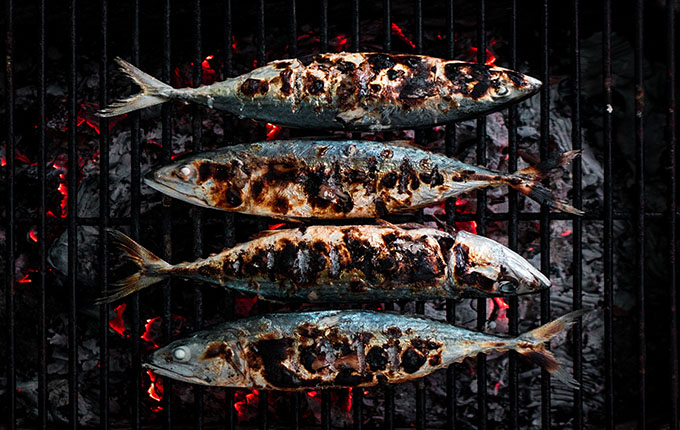 Spatulas, Tongs, & Forks
You can't start a barbecue night without the single most important tools in your grilling arsenal. The spatula, tongs, and forks are other barbecue essentials you must keep on your list. Most of these items are sold by set, so you don't have to worry about missing one.
Non-stick tongs and spatula are popular because they are less messy to use. Furthermore, most non-stick tools are made with wooden handles for an easier and more efficient grip that won't melt when surrounded by heat and flames.
We have found that the GRILAZ Heavy-Duty Wooden Grilling Tool Set gives you the best value for your money. If you want to start grilling but need the most basic tools, this is the set for you.
Grilling Mats
Grilling Mats are a barbeque staple for those who prioritize simplicity when grilling. This barbecue tools is often used to cook delicate food like fish, burger patties, or other items that tend to easily fall between grates. They also make it easier to move items around the grill collectively rather than individually.
Hate scrubbing your grill before and after each use? Using a grilling sheet will help keep your grill clean and ready whenever you may need it.
Non-stick grill sheets are easy to use and clean. We recommend giving the KONA BBQ Grill Mat a try if you are interested in using a grill mat the next time you barbeque. It can withstand temperatures of up to 600 degrees F or 315 degrees C and comes with a 7 year warranty.
Curious to know how much these items will cost to ship to your country? Take a quick look at our Shipito Shipping Calculator. Getting your shipping cost estimate has never been easier. Simply input your package's final destination, dimensions, weight and value to instantly know how much your package will cost to ship!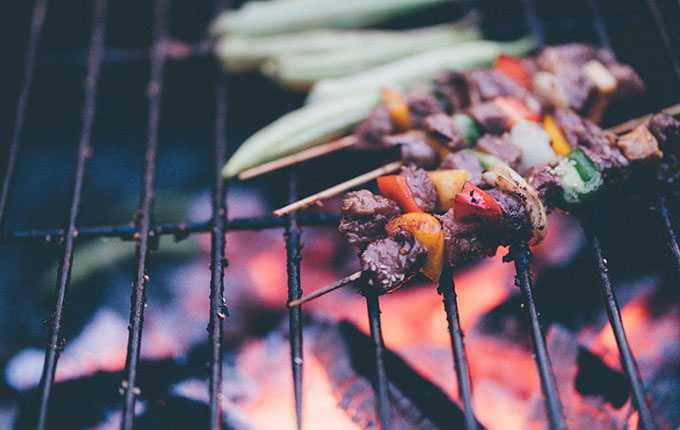 Essential Accessories
By now, you already have what you need to start a barbecue party, but why not take it up a notch with these accessories.
Skewers
Traditionally, people use wooden skewers for their barbecue parties. Now, many barbecue enthusiasts are switching to metal skewers. Metal skewers are highly heat-resistant, sustainable, and cost-effective than traditional wood skewers.
There's a wide variation of skewers in the current marketplace. Some people prefer to use bamboo or a sugarcane skewer. This can add flavor and depth to the taste of the barbeque. If you are looking for a lot of skewers for cheap, we recommend these Good Cook 12-inch Bamboo Skewers . If you are looking for a sturdy and reusable skewer option, then we recommend these 14-inch Flat Metal BBQ Skewers .
Heat Resistant Gloves
Nothing can ruin a fun barbecue party like burning your hand or arm while working the grill. Using heat-resistant gloves can help you avoid this common mishap. These gloves are made with materials that can withstand extreme heat.
When it comes to barbecue essentials, neoprene is one of the most in-demand materials for heat-resistant gloves. Neoprene gloves can withstand extreme heat without sustaining heat damage or burning your hands. For the best oven gloves your money can buy, try the RAPICCA BBQ Grill Oven Gloves.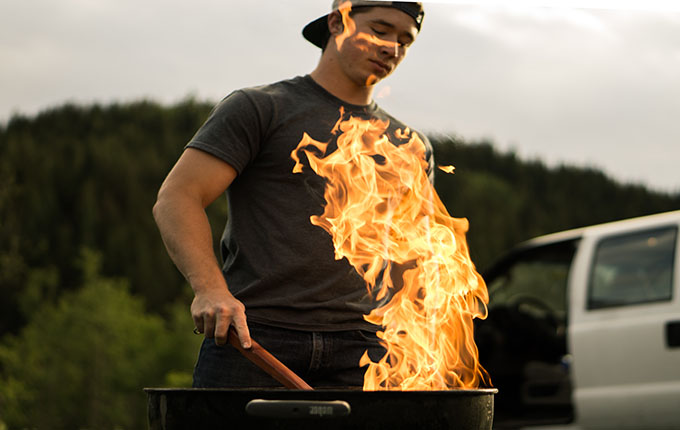 Meat Thermometers
You can achieve an evenly cooked and tender meat if you smoke your barbecue with the right heat. Too much heat could burn your steak, and too little heat will undercook it. A meat thermometer can help you take care of this problem.
Traditional meat thermometers are those with circular meters and a poking stick to insert into the food. Personally, we prefer the digital instant-read thermometers. They work the same way as traditional thermometers; only they display digital results. Give this ThermoPro Digital Meat Thermometer to make sure your next meal is cooked at just the right temperature.
Having trouble purchasing these or any other items? We can help! When you use our Shipito Assisted Purchase service, we will make the purchase for you and charge it towards your account. Click here for more information on how take advantage of Assisted Purchase.
Don't Miss These Sauces & Spices
You got the tools and the accessories, but nothing can start a barbecue party without the proper sauce and spices.
Black Pepper & Salt
One of the most commonly used spices in barbecuing is black peppers and salt. These two are perpetual pairs for a delicious meal. Many homeowners already have these spices in their pantry as a household staple.
Black pepper and salt can bring out the savory flavor in every meat they touch. In most cases, these essential spices are sufficient to enrich your steak with flavor, especially when you use McCormick Salt & Pepper Variety Pack.
If you want to add more taste to your dish, don't hesitate to mix and match with other spices.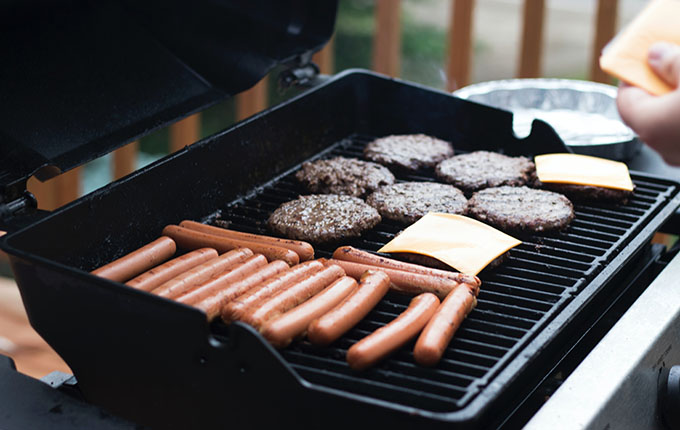 Smoked Paprika
Is it really a barbecue party without glazing your meat with smoked paprika? This red powder is derived from smoked and dried peppers providing that distinct solid and rich flavor.
This essential spice gets its characteristic flavor from the smoking process. Adding Smoked Paprika can improve the overall taste of your meat and is a popular addition in most barbeque rubs.
Wanting to buy spices and barbeque rubs from different sellers? Save up to 80% on shipping costs when you take advantage of our Package Consolidation service. Combine multiple packages into one before shipping to your home to save.
Barbeque Sauce
There's a reason why there's "barbecue" in the word "barbecue sauce." This versatile and savory sauce can be used in countless dishes, but it's most commonly associated with barbecue.
Barbecue sauce is made with various ingredients like vinegar, ketchup, sugar, and spices. This combination of herbs and ingredients melds perfectly in the grilled meat without overpowering it with flavor.
The best barbecue sauce should be a balance of sweet, sour, and salty. It should also have a thick consistency to stick to your food and infuse it with flavor. Whether you like your barbeque sauce to be sweet, sour, spicy or anything in-between, checkout the Famous Dave's BBQ Sauce Variety Pack for a little bit of everything.
Shipito Your Doorstep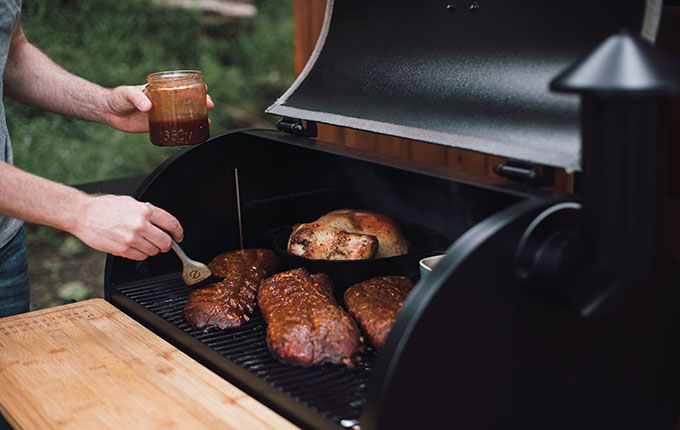 Barbecuing is big part of American custom. Because of this, countless grilling and barbecue brands are based out of the US.
Unfortunately, most of these companies do not offer their goods outside the country. And, more often than not, these companies don't have plans to expand their shipping overseas.
We understand this is a problem for grillers worldwide, and we have a solution for you. When you shop and ship with Shipito, you are working with an established international package forwarder with a solid client base worldwide. This means we have everything you need to make your international shipping experience as cheap and hassle-free as possible.
Sign up for a Shipito account today to get started!
Still aren't sure? Feel free to contact us via Live Chat. You can also try reaching us by email at support@shipito.com or by phone at +1 (310) 349-1182. We look forward to helping you with all your international shipping needs!