Preparing your home for a newborn
One of the best parts of preparing for a new baby is designing the nursery for your little one.
Having a new baby can be overwhelming. Looking for baby nursery ideas can be even more so. With so many items and products to choose from, it can be hard to know exactly which ones are truly worthwhile. From baby boy nursery ideas, elegant nursery furniture, cute nursery decor, to baby girl nursery ideas, Shipito can help!
Some of these items may be difficult to find in your own country. That's where Shipito comes in! Shipito can order hard-to-find items from a variety of online international stores and deliver them to your doorstep. No matter where in the world you may live, we can deliver products to you with our International Package Forwarding, International Parcel Forwarding, and International Mail Forwarding service.
Visit our Shipito website for more information on how Shipito can help you in your personal international shipping and for your business shipping solutions.
Now, let's jump into the list of things you'll need to set up your nursery.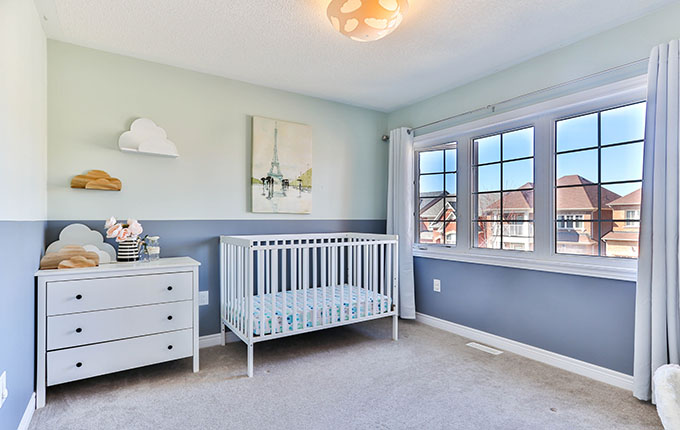 Crib
A crib is a nursery must-have, whether you start with a bassinet, co-sleep, or go straight to the baby's bed. Since the crib is the most important part of the nursery, make sure the crib is durable and built of high-quality materials. We recommend the Dream On Me 4-in-1 Mini Crib due to its ability to grow with your child.
Crib & Baby Bedding
You'll need baby bedding for your child's comfort while inside the crib. Choosing crib bedding can be a fun part of the decorating process because there are many styles and designs you can choose from, such as:
Crib sheets
Bumper pads
Pillows
Blankets
Crib skirts
Crib Bedding can have a significant impact on the overall design and appearance of the crib. Target has some great Crib Bedding options for both boys and girls that we recommend. They also have great unisex options.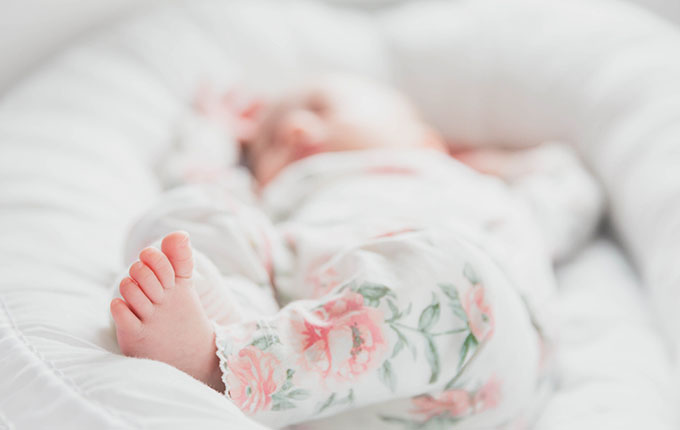 Storage Baskets
A cute basket next to your baby's crib on the floor is more than just a pretty piece of decor; storage baskets are perfect for storing extra blankets, burp rags, and even toys. Make sure they're placed so you will have access when you need them the most.
Storage Baskets are available in many designs and styles to go with your theme. We recommend your try the GRANNY SAYS Storage Bins with Lids because they come in a pack of three and are a good option for either a boy or girls room. Especially if you are setting up the nursery before learning the baby's gender.
Nursery Rug
Give your little one a soft place to crawl and play. Nursery Rugs can be a soft and safe choice for your baby to crawl, stretch, and play on. We recommend the Safavieh Berber Frings Shag Rug for an affordable and unisex rug option.
Depending on your needs, you can also choose a rug made of different materials like wool, nylon, and many other options. Rugs provide a wonderful, natural spot for your baby to relax and roll around.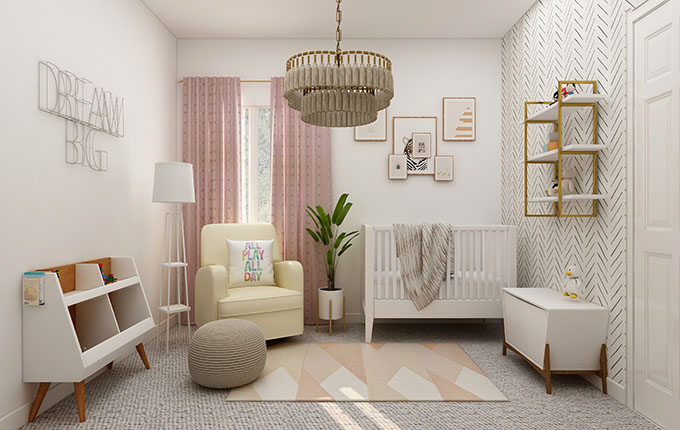 Changing Table
Because babies frequently change their clothes and diapers throughout the day, a well-organized changing table is an essential piece of nursery furniture. Give this Gelato three-drawer changing table with compartments for socks, bibs, and other small items are included.
Furthermore, the changing table tray on top of the drawer can be easily removed when your baby no longer requires it.
Diaper Changing Pad
Your nursery will require a changing pad in addition to a changing table. It is nearly impossible for a baby to remain still during a diaper change. A changing pad will help keep your baby secure, comfortable, and safe.
A good changing pad keeps your child secure as they wriggle, wiggle, and twist. In addition to these safety features, the plush contoured cushion is composed of easy-to-clean waterproof fabric. The best changing pad that we have found is the Munchkin Secure Grip Changing Pad. However, you will also need a changing pad cover. We recommend the TILLYOU Changing Pad Cover Set.
Curious how much something like this will cost to ship? You can even get an idea of what a package will cost to ship when you use our Shipito Shipping Calculator.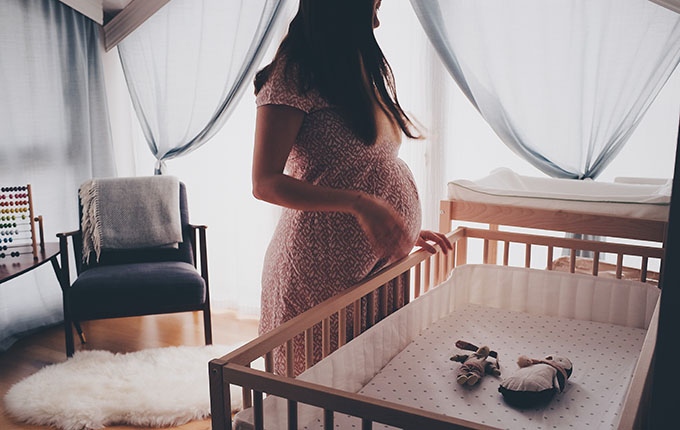 Nursery Rocking Chair
Rocking chairs are an obvious choice when it comes to nursery basics. A wooden rocking chair can give your nursery a nostalgic feel, while an upholstered padded glider may be more comfortable. Shipito recommends a padded Storkcraft Hoop Glider & Ottoman as it provides comfort for the parent and rocking motion for the baby.
Both chairs and gliders have a rocking motion that can help newborns fall asleep, making them very helpful for parents in the evening. These seats can provide a relaxing environment for nursing or bottle-feeding.
Baby Hamper
Your baby will likely go through many clothing throughout the day. Your baby's clothes are prone to be the victim of many messes, such as throwing up, spitting, and baby food that escapes the bib. With all the clothes that your baby will wear, a baby clothes hamper is a must-have for any baby nursery.
Hampers come in a variety of materials, patterns, and designs that can match your baby's beddings and overall nursery theme. We recommend the HIYAGON Collapsible Storage Baskets due to the large variety of prints and colors as well as the quality material and size of the product.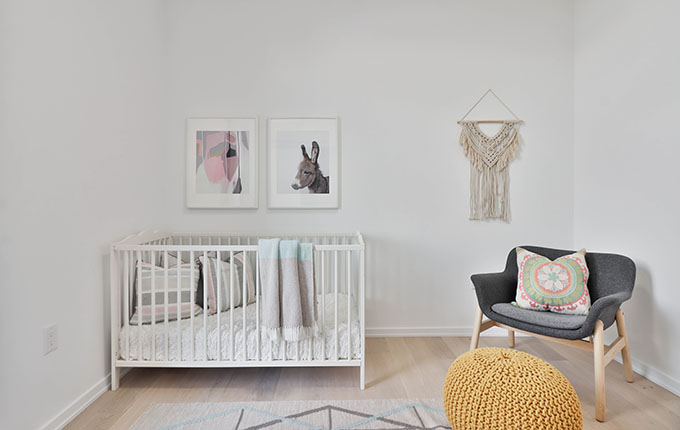 Baby Monitor
No matter how much you want to, it's impossible to be with your newborn all of the time. Parents also have other responsibilities. With a baby monitor, you can keep an ear and an eye on your little one while they sleep, rest, or play in their nursery. If you are looking for a good monitor, give the Babysense Baby Monitor a try.
This video monitor has a camera, a colored LCD, two-way communication, and other great features that will help you monitor your baby while doing other tasks within the house. Video monitors tend to be more expensive than sound-only monitors, but once you have a video monitor, you will never go back to a sound-only monitor.
Humidifier
If you live in a cool, dry climate, a humidifier is a baby must-have. It's a great way to keep the baby breathing smoothly. When the baby's room is dry, a humidifier is required to restore moisture. The Fridababy 3-in-1 Humidifier is a great option to serve as a humidifier, diffuser and nightlight.
Another benefit is that it uses ultrasonic vibration to transform water into a cool hydrating mist that lasts up to 12 hours. With a twist of the knob, the mist adjuster changes from a moderate mist to a tropical rainforest.
If you are having trouble purchasing some of these items, give our Assisted Purchase service a try. Simply tell us what and how many products you want and we will take care of the rest!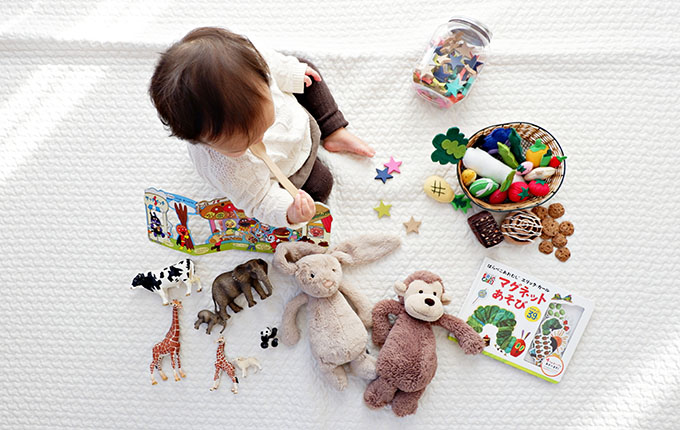 Blackout Curtains
With blackout curtains, you can help your baby get a good night's sleep or afternoon nap. Black-out curtains are available in a variety of styles and designs that are simple to install and slide the curtains easily.
Choose curtains made of high-quality polyester fabric with a fine texture that hang naturally and add to the nursery's overall aesthetic. We recommend something like the PONY DANCE blackout curtains. They are simple, affordable, and come in a variety of color options.
Baby Sound Machine
Baby Sound Machines can help block out disturbances like traffic and other noises that can disrupt your baby's sleep and rest, especially if you live in a busy city or by a road. Sound machines can often have different sound and volume settings.
There are other more expensive sound machines with lights and smartphone connectivity, but we recommend the Skidaddle Portable Baby Soother.
It's an affordable option that can be used at home or on-the-go. It also comes with a 15, 30, and 60 minute timer to help your baby stay asleep. Your baby will relax and prepare their mind and body for sleep with the help of a high-quality baby sound machine.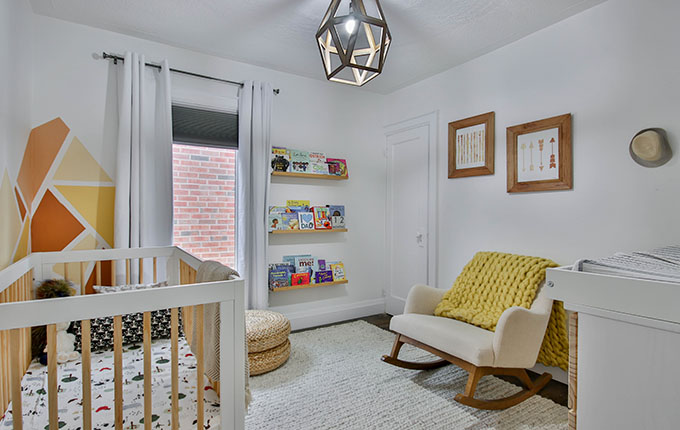 Diaper Pail
Having a diaper pail is a great way to keep you from having to make several trips to the dumpster each day. Diaper pails tend to have odor-locking technology that helps you avoid the mess, dirt, and unwanted smell while caring for your baby.
For more price-sensitive parents, we recommend the Playtex Diaper Genie. It comes with a built-in odor technology and provides a place for you to store your dirty diapers until you are ready to take them out. Do yourself a favor and get yourself a diaper pail today!
Conclusion
Designing a nursery for your upcoming baby can be a gratifying and joyful experience, but it can also be a daunting one. It's a space you can personalize with decorations, nursery furniture, and other trinkets to make your child feel safe, secure, and at ease.
Worried about shipping these products to your home country? Don't be. Shipito delivers packages to over 220 countries at fast and affordable rates. We can even save you up to 80% on shipping costs when you take advantage of our Package Consolidation.
Shipito can assist you in getting all your nursery needs in a quick, dependable, efficient, and cost-effective way. Sign up today and start shopping, shipping, and saving! Have a business? Checkout our Shipito for Business membership benefits and see how we can help your business today.
If you have any additional questions about Shipito memberships or our services, please contact us immediately. You can reach us through Live Chat, by email or by phone. Click here for contact info.