Encouraging development at every phase
Naturally, babies love to play. What a lot of parents don't know is that playing serves a purpose. It provides an avenue for toddlers to develop and practice new skills such as critical thinking, cognition, and motor skills.
That's why toys and playthings are more than just mere fun or distraction, but they'll also contribute to the shaping of a baby's development.
Due to their importance, there are now plenty of toys available in the market. While a variety of options is good, the multitude of different kinds of toys may make it hard for parents, grandparents, or close friends to decide on the best toys to buy.
As you begin to shop around, keep in mind that Shipito is an international parcel forwarding service that specializes in forwarding packages to over 220 countries and territories around the world. Simply shop popular stores and brands online without worrying about the hassle of international shipping.
We make it fast and easy to shop around the globe and have products delivered right to your door! Click here for more information on how Shipito can help you with all your international shipping and international package forwarding needs!
This article will help you to know what kinds of baby toys to buy, as well as how each toy can contribute to a child's development.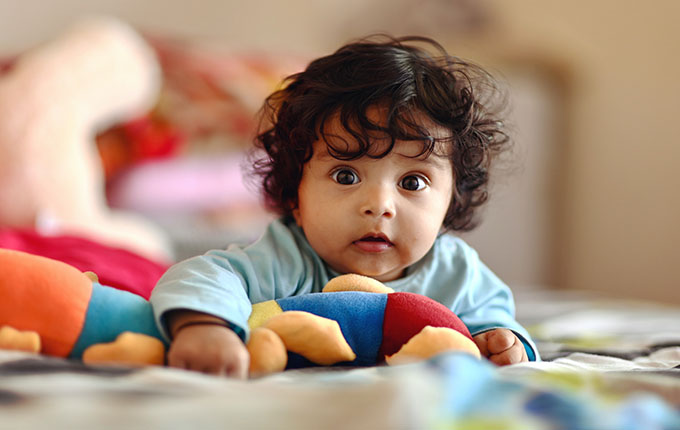 Buying Baby Toys
With that said, make sure to invest in developmental, baby bath, teething, and outdoor toys for your little one. Take note that some of these toys can be fragile, so make sure to trust a reliable international mail forwarding service, like Shipito, when you're planning to buy baby toys.
Best Baby Development Toys
When planning to purchase boy or baby girl toys, ensure that it's safe for children and encourage their creativity. For instance, grabbing toys, like rattlers or balls, board books, and activity gyms are types of baby toys that promote developmental milestones for babies under six months.
Here are some suggestions for baby development toys:
Soft Balls
Soft balls are perfect for babies that are just a few weeks old. In their early weeks, babies won't completely squish the ball yet, but the soft ball can be squeezed, rattled, batted, rolled, and used to knock other toys down as they grow older. As your child learns to walk, they can start kicking the ball as well.
We recommend these ROHSCE Bright Color Textured Sensor Balls as a great option for the little one. The different textures help babies with tactile exploration, sensory development, and fine motor skills. They are also easy to clean and made of from safe BPA free non-toxic materials.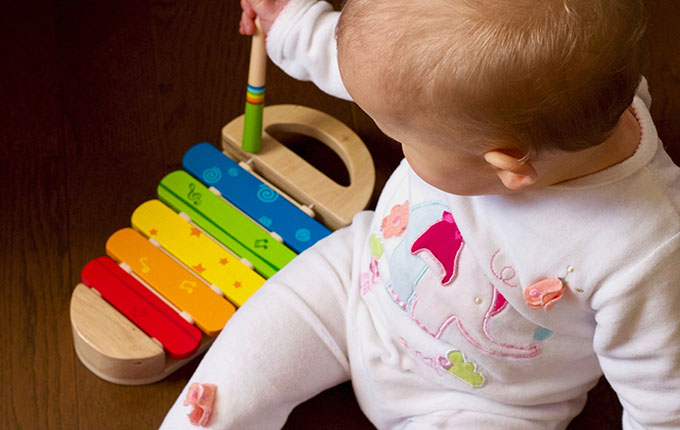 Baby Einstein Take Along Tunes
We recommend the Baby Einstein Take Along Tunes toy because it promotes audio and visual learning through classical music. Your baby will be able to be in control the tunes they want to hear. It also comes with flashing lights, which encourage a child's visual skills, and an easy-grip handle, promoting a child's sensory-motor skills.
Give them the gift of music and allowing a child to enjoy a variety of classical and educational melodies.
Are you planning on buying items from several different stores? Save up to 80% on shipping fees when you combine multiple packages into one box with Shipito's Package Consolidation service.
Best Baby Bath Toys
Bath time can be one of the highlights of both a baby's and a parent's day. In order to elevate a child's bathing experience, make sure to invest in the best baby bath toys.
For one, these toys won't only serve as a fun distraction, but they'll also boost parent-child bonding. Bathing kids at night and playing with these toys can help your little one exhaust that last little bit of playtime energy from the day. As a result, they'll be burned out and ready to go to sleep.
Here are some baby bath toys you should consider: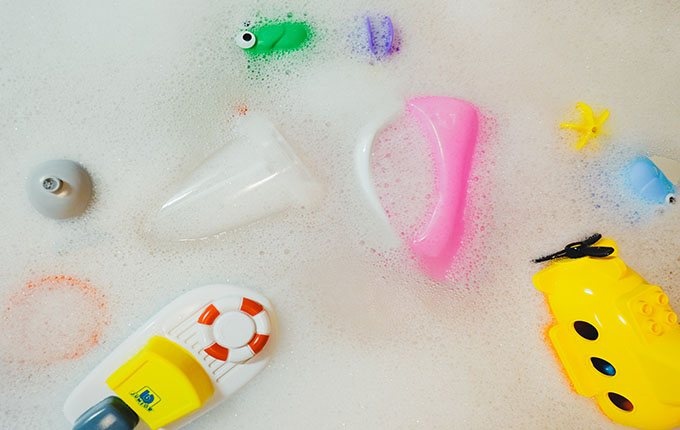 Munchkin White Hot Safety Bath Ducky
A rubber duck bath toy is always associated with kids enjoying their bath time. So, purchase the modernized version of this classic toy: Munchkin White Hot Safety Bath Ducky.
Not only is this ducky toy cheap, but it'll also inform parents that the water is too hot for a baby, which is particularly helpful since babies have sensitive skin.
Squeeze & Swap
Since bath toys are constantly exposed to water, it's quite common for mold to accumulate inside, if you aren't careful. Gross, right?
However, a Squirt 'n Swap type of toy can be separated at the toy's middle part. This allows parents to clean and dry the toy with ease. Also, the toys' mixed and matched characteristics will boost a child's creativity. We recommend the Ubbi Squeeze and Switch bath toys for a fun and colorful bath time experience.
If you find yourself having trouble purchasing any of these items, we can help with that! With our Assisted Purchase service, we will make the purchase for you and charge it towards your account. Simply tell us the product(s) you want, how many you want, and send us a link to the product. We will take it from there!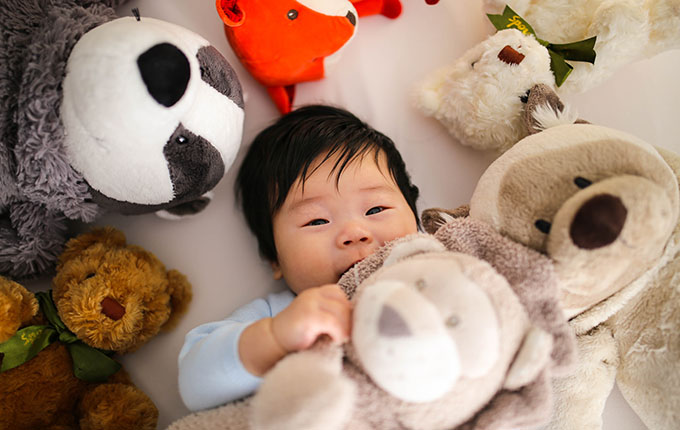 Best Teething Toys For Babies
While it's a major milestone for babies, teething is perhaps one of the most uncomfortable stages for both parents and their children. This is especially true for the first few teeth coming through, as they're the most painful for a baby. As a result, a baby may look for something to bite and gnaw on to soothe their gums.
If your baby starts biting and chewing on things, it might be time to buy some teething toys to help with the process. Here are some suggestions:
Bright Stars Snuggle & Teethe Plush Baby Toy
We love and recommend the Bright Stars Snuggle & Teethe Plush Baby Toys because they can serve multiple purposes.
They can be a soft and cuddly friend for your baby, while also helping them through their teething phase. The teether feet on the toy can help to soothe aching gums and the crinkle fabric provides an sensory experience for your baby as well.
Fruit Feeding Pacifier
This toy is a great way to not only help soothe the gum pain from teething, but can also help you introduce different fruits and flavors to your child. Simply, place fruits like strawberries, blueberries, mangoes, bananas and more into the teether and let your child enjoy both textured relief and a flavorful snack at the same time.
It also serves as a great pacifier. Your baby is a lot less likely to cry when they are busy sucking and chewing on something. Especially when that something feels and tastes great! For these reasons, we suggest you pick up the RaZbaby Fruit Teething Pacifier today! Your baby will thank you!
Pro Tip: Adding frozen or slightly thawed fruit can have the added benefit of a cool, soothing sensation on the gums if the child is particularly irritable from sore gums.
Curious on how much all of this will cost in shipping? Checkout our Shipito Shipping Calculator. It's easy! All you have to do is select your warehouse, input the package dimensions and weight, then add your shipping address. From there, you will get your instant shipping cost estimate.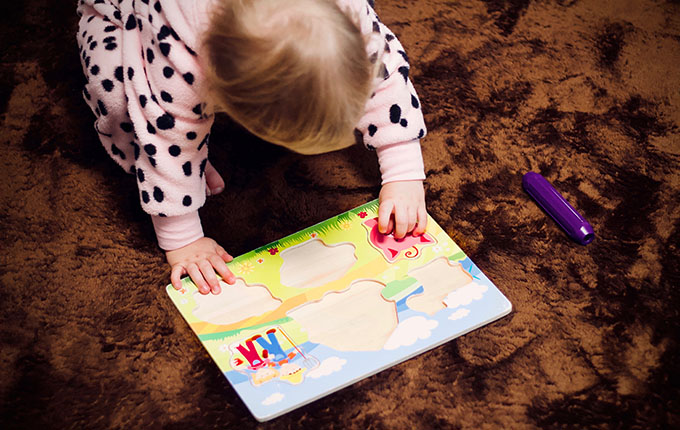 Outdoor Toys for Kids
When the outside condition is warm and inviting, and you know someone who has a child that's very energetic or screen-obsessed, outdoor toys can be the perfect gift.
With these types of toys, kids are encouraged to go outside and exhaust their energy. Kids who tend to play outdoors often are physically and mentally healthier than those who don't. Also, playing outside is one way to regulate their behavior.
Make sure to buy baby toys that promote outdoor play, like the following:
Step2 Crabbie Sand Table
A great way for parents to promote outdoor play is by offering a different and fun new experience. Playing in a sandbox does just that, especially if you don't live in a place with lots of sand. When it comes to a quality sandbox for your kids, we recommend you try the Step2 Crabbie Sand Table.
It comes with a hardtop cover, which hinders bugs, pets, and critters from getting into the sand. Make the sandbox even more fun by incorporating a shovel and pail and even some water. Help your child learn to build sandcastles and have fun in the sun with the Step2 Crabbie Sand Table.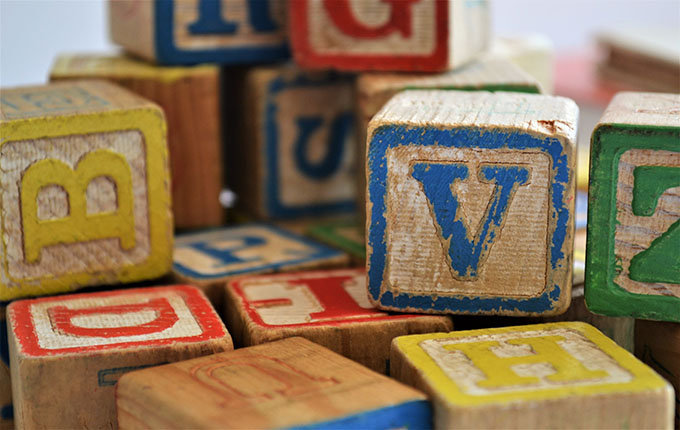 Final Thoughts
Like all gift-giving processes, sourcing a specific toy for a kid can be difficult. Fortunately, the list above presents some useful ideas that don't only encourage playtime but also help kids develop their social, mental, physical skills, and many more!
Whether you're buying something for your child or someone else's, you can trust a reliable international mail forwarding service provider, like Shipito, to forward your packages virtually anywhere in the world with fast and affordable rates.
Do you own and run a business? Let us help you with both your personal & your business shipping logistics by signing up for our Shipito for Business membership. Enjoy discounts and additional benefits and services that will improve your international shipping experience.
Still aren't sure? Feel free to contact us via Live Chat Monday through Saturday 4 am at 6 pm Monday to Saturday and Sunday from 4 am at 3 pm Pacific Time. You can also try reaching us by email at support@shipito.com or by phone at +1 (310) 349-1182. We look forward to helping you with all your international shipping needs!
Sign up today to start shipping and saving!