Be Prepared. Be Safe.
The whole world was put on pause when the World Health Organization declared the Coronavirus Disease (COVID-19) outbreak a pandemic on March 11, 2020. Travel stopped. Businesses shut down. Schools were put on hold. Homes were closed to relatives and friends. Houses of worship were not holding services. Borders were barricaded. Cities were locked down.
The entire world's activities were put on hold. Everyone's lives seemed to be in frozen in time.
It started in one part of the globe, as the rest of the world looked on in wait. Then it spread like wildfire, catching everyone off guard, and, ironically, but not surprisingly, it sparked panic-buying and hoarding of essentials. The world laughed at toilet paper memes. News bits on fights over rolls of toilet paper were making the social media rounds.
It was funny, yes, but also a major catalyst for us to realize how unprepared we all were for one of the worst things that could have happened to us.
As different variants continue to be introduced to the world every few months, we figured it might be helpful to have a list of the best practices and products to help you live your lives in a world of continued pandemics.
Pandemic Preparedness
Nothing spells out panic more than the thought that you could run out of food, water, medicine, and even toilet paper. When the shelter in place orders were initially issued, everyone scrambled to get their hands on essential items for the pandemic. Shelter in place is an official order during an emergency that directs people to stay indoors in the place they are already occupying. In short, it's a "stay at home" order.
So, people stayed home. Schools shifted to online classes. Work from home was the new norm. As Netflix, Hulu, HBO Max, Disney+, Viu and Viki enjoyed surges on streaming demands, online stores and deliveries boomed as well.
Staying safe meant staying home. Everyone scrambled to complete their pandemic survival kits. Groceries, necessities and other home and family pandemic essentials were ordered online. People started relying on companies that offered business shipping solutions to fulfill their package forwarding needs.
Over the course of the pandemic, people relied on two things to get them through it: practices and products.
Practices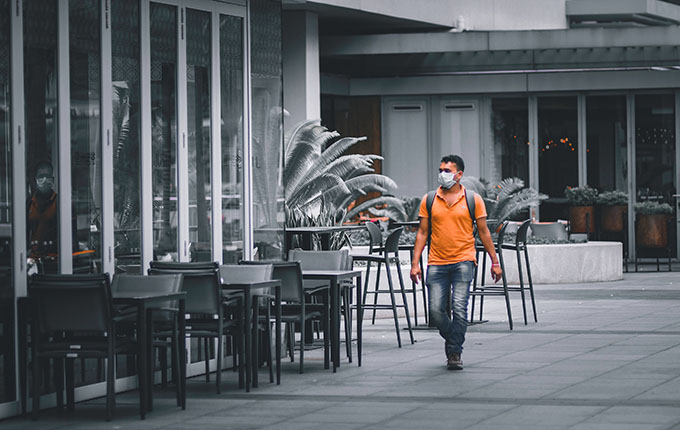 Family Emergency Contact Plan
Protect your family and your friends. Come up with communication plans and protocols to follow should a family member fall ill. You may have to keep in mind that airports, roads, and entry to borders may be closed.
Transportation may be limited, and access to medical facilities or medical supplies may be restricted, so it is important that every member of the family, whether living with you or alone elsewhere, is connected regularly.
For family members with special medical needs, you may want to ask your doctor for extra supply of your regular prescription drugs. Have non-prescription drugs as well, like fever and pain relievers, cough and cold medicines, antihistamines, hydrating fluids, stomach remedies and a full stash of vitamins much needed to boost your immunity.
Get involved in your community and engage — or volunteer — in emergency response groups. This group can be your lifeline when you need assistance yourself.
You may send supplies to family as they need them by booking parcel forwarding services from a company like Shipito. When family members fall ill and may require your help, you can send them essentials by shipping items you've ordered online.
Health and Safety Protocols
Wash your hands! We can't stress this enough. Keep hand cleaning and sanitizing supplies around your home. Stock up and purchase these in bulk, so you can sufficiently clean and sanitize surfaces regularly. Buying in bulk may save you a lot of money in the long run as well.
Teach your family, especially the kids, proper handwashing procedures. Try things like singing the birthday song as you wash your hands with your kids, so they know the proper length of time they need to spend washing. Cover up with a tissue or your elbow when you cough and sneeze.
It's also important to have regular self-health checks by doing temperature checks and assessments. Even if you are confined in your home, exercise regularly and have well-balanced, nutritious meals.
If you're feeling unwell, stay home and isolate as you get better to stop the spread of the virus. Most workplaces have become more understanding about sick days and working from home, if possible. On that note, have a quarantine room set up for such occasions when one needs to isolate.
Teach your family social distancing and how to act accordingly in crowds. If they must go out, they must prepare themselves and to know and understand the proper protocols.
Products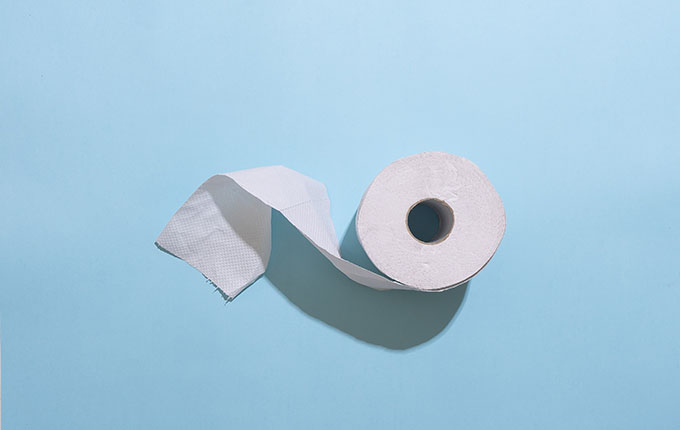 Other than water and food that's good for at least two weeks, these are some of the items that are essential to have on hand for your at-home pandemic survival kit:
Gatorade and other hydrating fluids
Canned/bottled juices
Canned food that's ready to eat (meats, soups, and beans)
Jars of baby food
Crackers, cookies, and biscuits
Protein bars
Cereal and granola
Nuts and other dried fruits
Pet food
Medical and emergency supplies you should have include:
Thermometer
Blood pressure monitoring equipment
Oximeter
Prescriptions (so you can stock up)
Non-prescription drugs for fever, diarrhea, allergy, cough, and cold
Vitamins, health supplements, and immunity boosters
Soap
Alkohol
Flashlight
Baterie
Can opener
Portable radio
Power banks and battery packs
Garbage bags
Toiletries
Tissues, toilet paper, wet/sanitizing wipes, disposable diapers
Purchase these from online shops and have them delivered straight to your home or to your loved ones. Rely on the best international mail forwarding services for your shipping needs and sign up for a Shipito account now.


By choosing Shipito, you can shop from the most popular US-based stores like Walmart, Amazon, Target and more! Have several parcels from different stores? Take advantage of services like Package Consolidation and combined everything into one box before being shipped to you directly. This can save you a lot of time and money and can be less stressful.
Is It Safe to Buy Imported Goods in a Pandemic?
The CDC has released information that COVID-19 is spread through respiratory droplets that are usually transmitted when a person coughs or sneeze in close proximity to others.
People have often wondered if they could get sick receiving mail or parcels from affected countries with a wide COVID-19 infection. Some people have chosen to limit their use of international parcel forwarding services because of this fear.
The virus is said to be able to survive for a short period of time on certain surfaces, but the possibility of it spreading via domestic or international mail and parcels, products, or packaging is highly unlikely.
Even the British government has released a statement that imported food and packaging are unlikely to be contaminated. Countries have laws on hygiene and food preparation and packaging that local and international chains must abide by in order to pass exportation guidelines.
Final Thoughts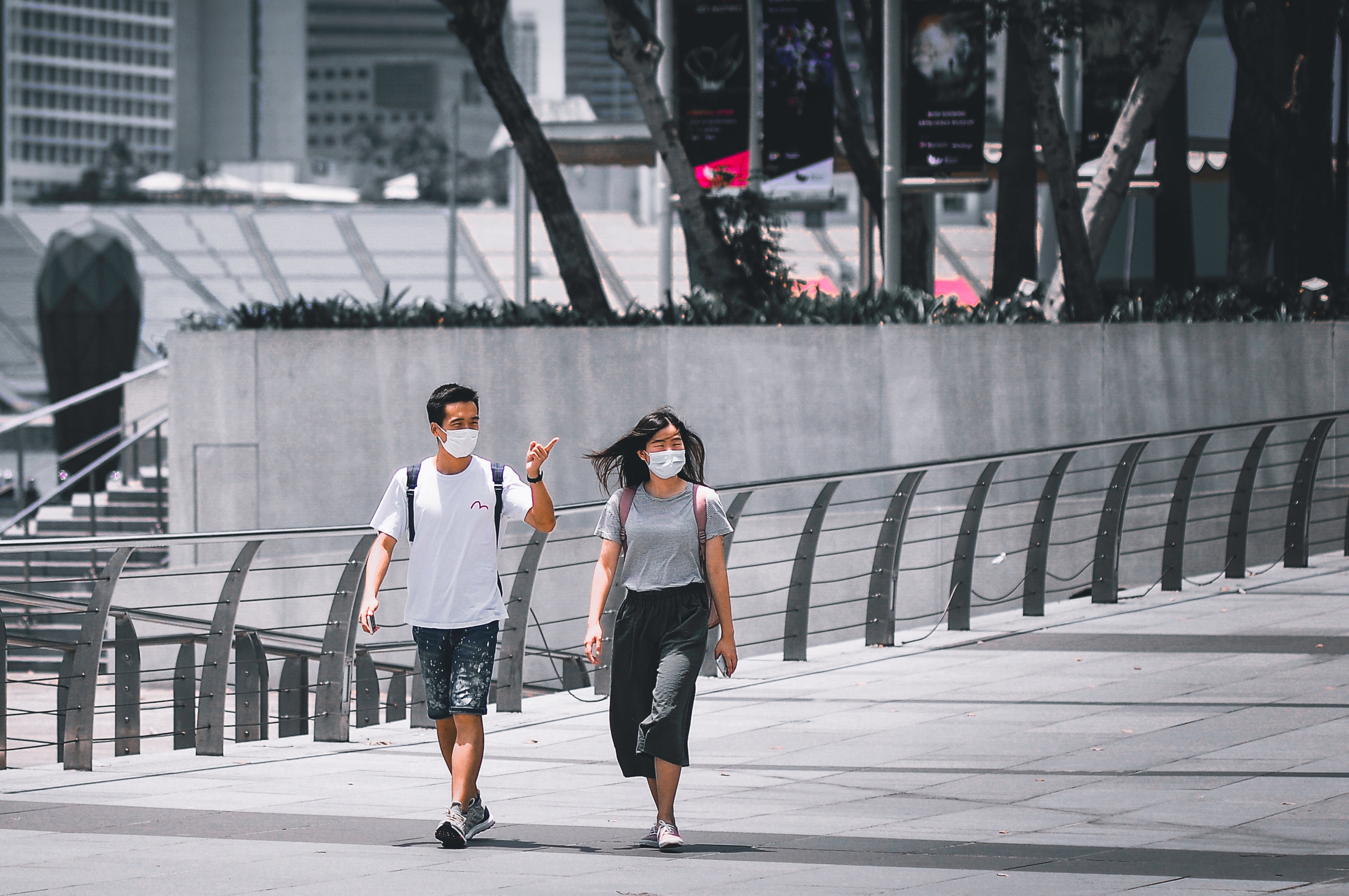 In short, you have nothing to fear! Go buy your essentials online and have the most trusted international package forwarding service handle all of your shipping needs. It's as easy as 1-2-3. Sign up for a free or Premium Shipito account, shop online, and get to shipping.
We ship to over 220 countries around the world and can save you over 80% on shipping costs. Save yourself the hassle and the anxiety of trudging through crowds and fighting with someone over that roll of toilet paper and ship with Shipito instead!