Everything you need to start your day off right
Breakfast is commonly known as the "most important meal of the day." No matter what time you wake up, where you work, or what you do each day, breakfast should a part of everyone's day.
We understand that not everyone thinks that they have time for breakfast. Thankfully, there are a lot of tools out there to help make your cooking process much faster, easier, and more enjoyable.
Finding convenient breakfast cookware online is a great option to help get you started. However, if a particular store or seller doesn't deliver to your country, don't give up just yet. That's exactly what international package forwarding is for!
Shipito is a parcel forwarding company that can help you ship products to over 220 countries and territories around the world. With fast and affordable shipping rates, a free and accurate shipping calculator, and many great shipping services, Shipito is ready to help you with all your international mail forwarding needs.
Click here for more information on what Shipito can do for you!
Now, let's look at these great at-home breakfast essentials you can order online and get through our international parcel forwarding services.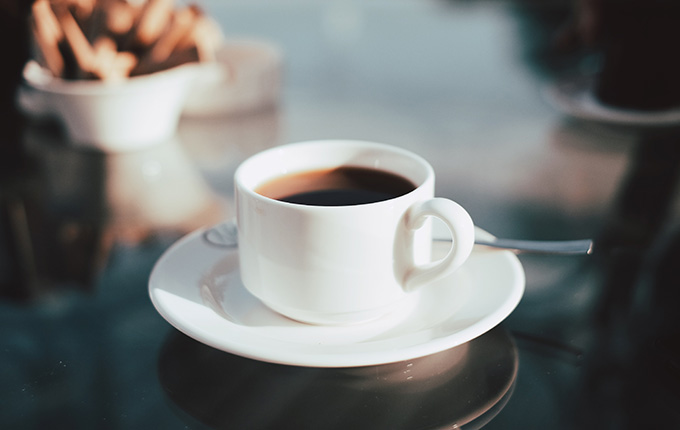 Coffee Maker
If you are anything like us and need a freshly brewed cup of coffee to wake up in the morning, investing in a coffee maker is a no brainer. The best coffee maker depends entirely on how you want your coffee.
Want coffee that's ready with just a push of a button? Or perhaps waiting for you in the morning with a cup ready to go? Then we recommend getting the Keurig's K-Elite Coffee Maker.
This wonderful little machine can do it all. It can make coffee using K-pods or regular ground coffee, brew iced coffee, and even double as a hot water dispenser for oatmeal or instant noodles! It can really do it all!
Waffle Iron
No need to make the journey to your local breakfast diner for waffles when you've got your own waffle iron in the kitchen. These nifty little gadgets make it super easy to make classic, perfectly golden waffles in no time.
There's no shortage of great waffle makers. It really just depends on how much you want to spend and what kind of waffles you'd like to make. You can have different shapes, thicknesses, and sizes of waffles depending on the type of waffle iron you buy.
If you want an affordable waffle iron that makes thick, fluffy and crispy Belgian waffles, we recommend the BELLA Classic Rotating Belgian Waffle Maker.
If you want to know how much something like this would cost to ship, go check out our Shipito Shipping Calculator. You can get a fast, easy, and accurate shipping estimate in just a few quick steps. Simply enter in the package dimensions, weight, and final destination, and we will get you your shipping estimate right away!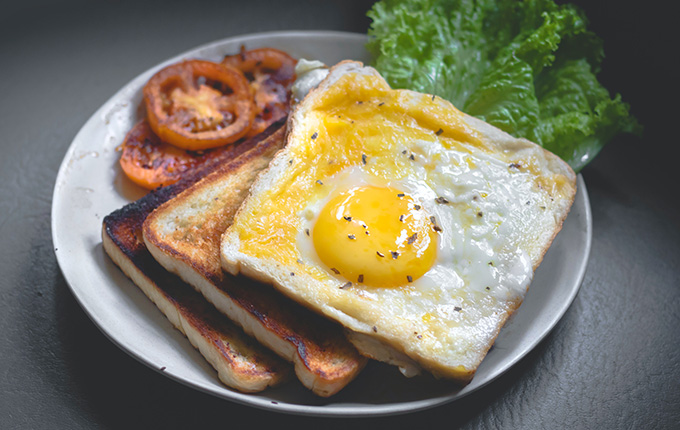 Toaster Oven
When it comes to bread toasters, you've got two options. You can either get a classic toaster or a mini toaster oven.
For us, toaster ovens are a better bang for your buck. These versatile kitchen (and breakfast) essentials can toast not only thin slices of bread but also thicker bagels and pastries.
In addition to heating up bread and leftovers, you can also use your toaster oven to try your hand at baking cookies, cornbread, mini muffins, and more!
For a great middle-of-the-road toaster oven at an incredibly reasonable price, we suggest picking up the Hamilton Beach Toaster Oven.
Omelet Maker
Who doesn't love eggs in the morning? Omelets are great when you want a healthy, tasty, and energizing breakfast.
We recommend the Holstein Housewares Double Omelet Maker because it is convenient when cooking for two or more people. If you're cooking just for yourself, you can use it to make two fluffy omelets and have the other later in the day.
Mix in some healthy vegetables and greens like spinach, tomatoes, peppers, and mushrooms for a nutritious start to the day.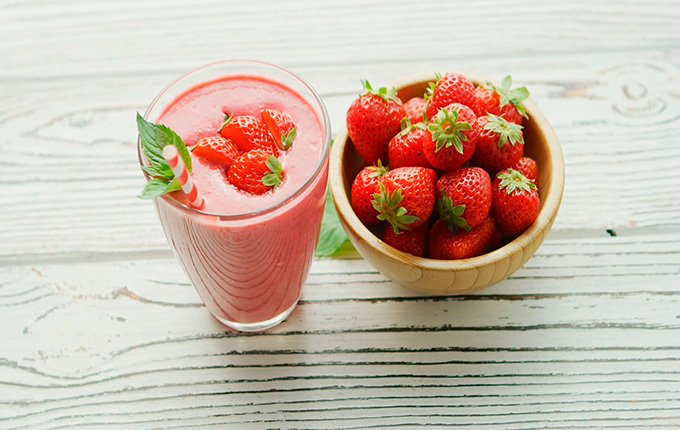 Smoothie Blender
As unbelievable as it may be for some, not everyone looks for a cup of coffee every morning. Instead of coffee, smoothies are great pick-me-ups to get you ready for the gym or work.
If you're always on the go and find it hard to set aside enough time for a filling and nutritious breakfast, then you'll find a lot of use for a smoothie blender. All you need to do is fill it with your favorite fruits, vegetables, nuts, a splash of milk, some ice and push "blend."
Our all-around favorite blender and next recommendation on the list is the Ninja BL770 Blender. It comes with several different containers to make it easy for casual blending, smoothies, and even cookie dough. Pick up this versatile kitchen tool today!
If you need help purchasing this or any other product, take advantage of our Assisted Purchase service. All you need to do is tell us what product you want, how many of them you want, and a link to the specific product. From there, we will make the purchase for you and charge it towards your account. Hassle-free shipping, thanks to Shipito's Assisted Purchase service.
Cast Iron Skillet
This may sound more like a dinner or camping essential, but hear us out. Non-stick cast iron skillets are a universal must-have. For breakfast, you can use your cast iron skillet to cook delicious breakfast sandwiches, pancakes, eggs, and more.
Cast iron skillets can be used on pretty much anything, from regular stove tops to induction stoves and even your oven. Best of all, they also have a natural, rustic charm — making them great oven-to-table cookware and serve ware.
For all these reasons, we recommend picking up an Ayesha Curry Preseasoned Cast Iron Pan and get to cooking!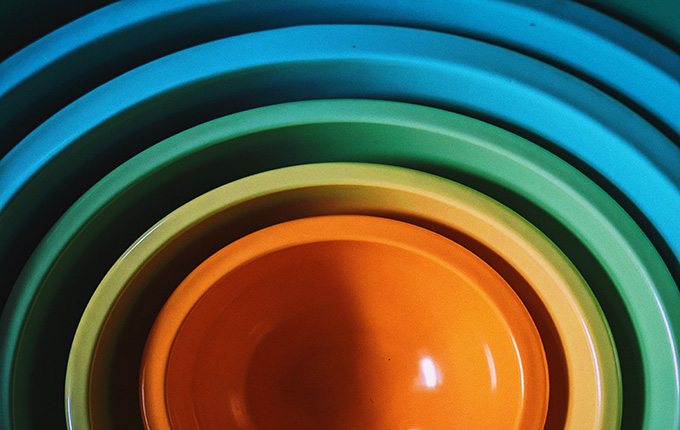 Griddle Grill
Griddle grill might seem like another outlier in a list of at-home breakfast essentials, but trust us: you'll get a lot of use out of one in the mornings. A portable table top griddle grill will make your life easier and happier if you ever need to make a large breakfast.
We suggest picking up the BELLA Electric Ceramic Titanium Griddle. It has enough space to cook eggs, sausages, toast, bacon, onions, tomatoes, and anything else you may want — all at the same time! No need for numerous frying pans to cook food simultaneously or waiting to cook each breakfast item one by one.
No need to worry about serving plates, either. Park your portable grill in the middle of your table and cook the food in front of your family or friends for a fun, communal way to start the day.
Mixing Bowl Set
Mixing bowls are simple but you can't get very far into breakfast without them. Whether you're whipping up some pancake or waffle batter, beating eggs, or just having some cereal or oatmeal, you can't do that without some good, sturdy bowls.
The best mixing bowl sets are those that can do double-duty as serving bowls. This 8-piece set of Pyrex Mixing Bowl Set will be perfect for you! Not only are these microwave, oven, and dishwasher-safe, they also come with plastic covers so you can use them for storing food in the fridge or freezer.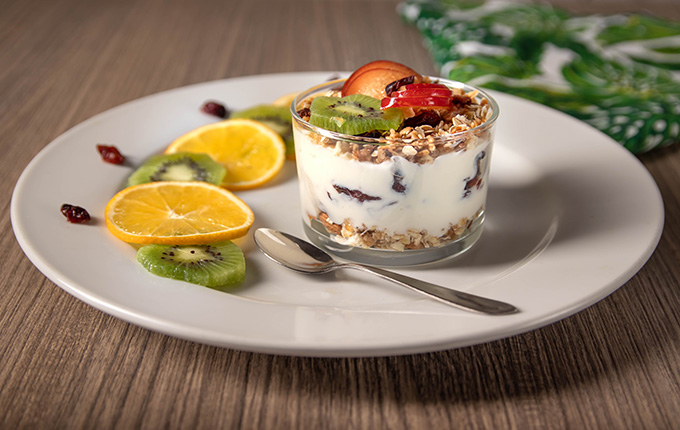 Spatula & Whisk
Yes, we know these are two items but you can't have one without the other when talking about breakfast essentials. When looking for spatulas and whisks, you need to consider what you're using them with.
To get the most bang for your buck, we suggest this CXhome Silicone Spatula Set that come with two whisks or different spatula styles, such as a solid baking spatula or a slotted one.
Be careful about getting metal spatulas and whisks if you're also buying or using a cast iron skillet or glass bowls. In that case, it's much safer to use silicone ones. Silicone has the added perks of being dishwasher safe, oven-safe, and heat-resistant up to 500 degrees Fahrenheit.

If you end up purchasing multiple utensil sets from different sellers, you can save a lot of money by consolidating your packages. With Shipito's Package Consolidation service, we will combine multiple packages into one before shipping. This can help you save up to 80% on shipping costs! Try our Package Consolidation service today!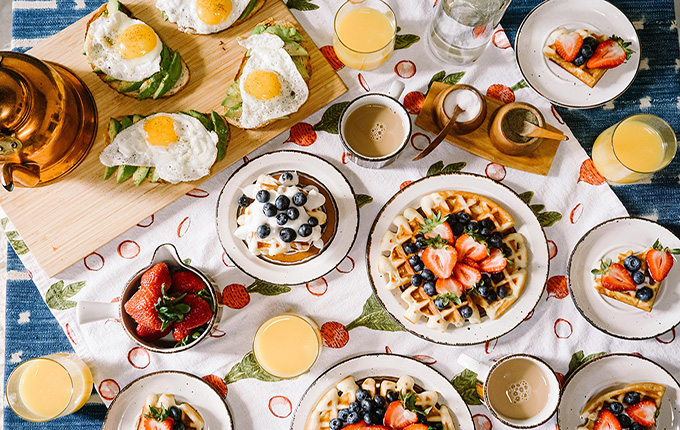 Start the Day Off Right
If there's one meal you never want to miss, it's breakfast. So make sure to stock up on these breakfast essentials to make your morning meals easier, faster, and more enjoyable to make!
Using international mail forwarding, you don't have to worry about how you get your hands on country-specific products without spending too much money. When you put your trust in Shipito and our package forwarding services, all you need to worry about are the eggs you'll need to break or the waffles you'll be making on your new waffle iron!
Sign up for a Shipito account today to get started. We offer Free and Premium accounts as well as our Shipito for Business account. Each account comes with its own unique benefits and discounts, tailored towards your shipping needs.
V případě jakýchkoli dotazů nás neváhejte kontaktovat prostřednictvím živého chatu od pondělí do soboty 4 jsem v 6 odpoledne od pondělí do soboty a neděle od 4 jsem v 3 pm tichomořského času. Můžete nás také kontaktovat e-mailem na support@shipito.com nebo telefonicky na čísle +1 (310) 349-1182.