How is the 2022 shopping market looking?
International shopping and shipping are industries that continue to grow year after year. Their growth is attributed to the wider variety of products, lower prices in many countries, and the increased purchasing power of people around the world.
The growth of the retail market is associated with certain attractions that make consumers prefer eCommerce to traditional channels like shopping malls and supermarkets.
With this trend, international business shipping solutions are in the limelight and are benefiting from it. Companies like Shipito exist to serve your international package forwarding needs and are a popular option in today's market. With the pandemic still ongoing and countries changing restrictions, will 2022 still be a good year for the global market?
In this article, we will take a look at what the 2022 international market outlook will be like and hopefully get a better idea of what is to come this year.
Market Statistics for 2022
In 2022, international online shopping is projected to be a whopping $5.9 trillion industry worldwide, according to the latest data from BCC Research. The study provides an in-depth examination of the e-commerce industry, specifically examining its past performance and offering forecasts detailing its future growth prospects.
This forecast shows an ever-rising trend of international shopping. For some time now, online shopping has been growing at a rapid rate, surpassing the performance of physical stores. This phenomenon is, in part, due to the impact of the COVID-19 pandemic.
Restrictions have helped customers explore the wide range of products that are available on the internet. As a result, they are becoming more comfortable and confident while shopping online, including for international products.
So, what does this mean for the shipping industry? As long as consumers are tied to international online shopping, international package forwarding services will continue to soar. With the rise of e-commerce, the entire world is effectively shrinking, and shoppers continue to abandon their local markets in favor of international ones.
The Pandemic and the Global Economy
Looking ahead to 2022, most economists predict a bright future. The world is recovering from the previous years' downturn brought by the pandemic, and this year will mark the return of businesses that were severely affected.
The shift in business and trade is the main way that the pandemic and its aftermath will affect the global economy. A change in consumer behavior will also play a large role because people consider some factors are affecting their spending habits.
Unfortunately, some factors of the pandemic have created some logistical issues when it comes to international shopping, such as shipping delays due to restrictions and backups at ports around the world. Innovative businesses and shipping companies are working to resolve these issues for a better economic future.
Pros and Cons of Restrictions in International Shopping
Restrictions are a big part of what makes the economy run. But more places are now beginning to impose restrictions again in their territory. Given this reasoning, what would be its impact on the economy?
Continued Shifting of Customer Behavior
If last year, we saw a massive increase of people buying their needs online, this year will be the same. Forbes reported that in the U.S. alone, 40% of adults enjoy shopping online and will still shop online even after the pandemic. The number of people shifting to online shopping is likely to increase as well.
While online shopping was prevalent prior to the pandemic, the pandemic made it a necessity, in many cases. For some, it was due to restrictions, while for others, it was due to safety concerns. Either way, those who were introduced to the benefits of online shopping are unlikely to stop in 2022.
Massive Slowing of Logistics
When restrictions are imposed, logistics companies can't move freely. Aside from normal policies, there are some additional restrictions and regulations in place, such as border checks, that these companies need to go through one by one. This causes the moving and delivery logistics to slow down.
With these restrictions gradually easing, the whole world is slowly getting back to normal. While some shipping delays may still be expected, the logistics industry is predicted to have a bright outlook in 2022.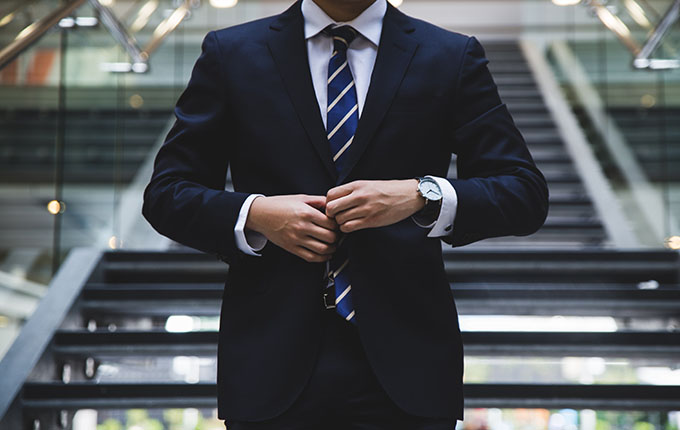 International Supply Chain Issues
As a result of restrictions, wage pressures, and shipping issues, the international supply chain is expected to continue suffering in the first two quarters of 2022. However, looking ahead, manufacturing and supply chains have learned their lesson in the past year.
This year, they'll invest in physical supply chain infrastructure, as well as digital infrastructure, to address disruptions. As these innovations continue, these issues are expected to largely resolve themselves moving forward.
Can't find what you are looking for in your home country? It might be time to look into an international package forwarding company like Shipito. We ship to over 220 countries around the world and will save you up to 80% on your overall shipping costs. We even offer services like a free Shipping Calculator and Fast Mailout.


If you are looking for an international business shipping solution for your own business, we offer additional benefits with our Shipito for Business membership, that allows you to save even more!
Growth of Global E-commerce
The global e-commerce market is doing well. It's growing rapidly and is changing the way people shop and sell online every day. According to a recent Statista report, e-commerce revenue will continue to rise through 2022.
This huge growth can be attributed to several factors including access to technology, increased demand for product variety, and shifting consumer preferences. Ecommerce companies need to prepare now for this increased demand as these changes are occurring rapidly.
Additional Forecasts
Besides the effects of the pandemic in the global market, other market trends that are interesting to look into are:
Increased Demand for Private Label Goods
Millennials are expected to buy more private label goods, causing this market to increase to 25% in 10 years. Among e-commerce experts, millennials are known for their willingness to try new products, and prefer to shop at multiple stores rather than just one. They are the driving force behind this upward trend in private label growth.
Fashion Sector Will Recover
Fashion has been hard hit by the pandemic, with thousands of retail stores closing. But by 2022, it is forecasted that the global fashion sector will recover. In response to increasing consumer demand for sustainable fashion and a growing regulatory environment, 60% of businesses are stepping up their investment in more eco-friendly solutions.
Rising Inflation Fears
The slow but steady rise in inflation over the past few years has finally resulted in a cause for real concern. Retailers are starting to see their margins shrink, with this pressure even leading some to consider cutting staff and raising prices. Analysts predict that inflation will continue to rise over the next couple of years.
APAC Leads the Ecommerce Market
The Asia-Pacific(APAC) region will continue to dominate the global eCommerce market over the next few years. Countries in this region, particularly India and China, are fueling this growth trend.
While companies are directing more and more of their resources to these markets, almost all of them still have room to grow. It looks like APAC is not just a hotspot in terms of online spending but also in terms of emerging technologies and niche app development.
Conclusion
The worldwide shopping market is expected to grow at a significant rate. This growth is encouraging companies that are in the market to enhance their sales and profits by simply focusing on their target markets. The facts above report how consumers are spending more on international shopping and companies are seeking growth from emerging markets.
We hope that these forecasts will help you figure out your next business and shopping strategies. And, if you need help with logistics, we can help! At Shipito, we are an international parcel forwarding company that ships around the globe.

Let us do all of the heavy lifting, while you enjoy the benefits. Visit Shipito today and sign up to learn more about how we can help.