International shipping solutions just for you!
With the convenience and wide variety of shipping options, it's no surprise that more and more people are choosing to shop online. According to statistics, the retail e-commerce industry earned 431.6 billion U.S. dollars in 2020 and is expected to earn 502 billion U.S. dollars by the end of 2021.
As the industry continues to grow, you can expect to find more online stores and shipping options. This enables you to shop for products that are often unavailable in your own state or country.
For you to enjoy shopping online, it's important to use the right international package forwarding service. Companies like Shipito offer fast, easy and affordable international package forwarding and allows you to shop at all your favorite US-based stores. Sign up today and start shopping!
What Is International Package Forwarding?
This service, also known as international parcel forwarding, is offered by shipping companies to international online shoppers who want to purchase products from different parts of the world.
Through international package forwarding, cross-border shopping becomes easier and more convenient, since shoppers no longer need to worry about the requirements involved in the shipping process. You simply pick a service provider, and they will handle everything to ensure that your orders are delivered on time.
International shipping can be tricky and your package forwarding service plays an essential role in your international shopping experience, which is why you should always be careful in choosing the right company.
Who Needs International Package Forwarding?
Imagine this: you're an expat residing in Singapore but can't find certain products on Amazon.sg, Zalora.sg, or other online shopping sites based in your country. Being in this situation can be frustrating, especially if there is an urgent need for those products.
Fortunately, an international package forwarding service can help. You can use this service to buy items outside your country and have them shipped to your home address in Singapore. Aside from the access and convenience, international mail forwarding services are generally cheaper than other options, which means that you don't have to spend a lot of money to shop from other countries.
Through international package forwarding, you don't have to have a U.S. or UK address to shop on the most popular online sites. This is important because companies like Amazon, eBay, and Target will only cater to buyers living in the U.S. and UK.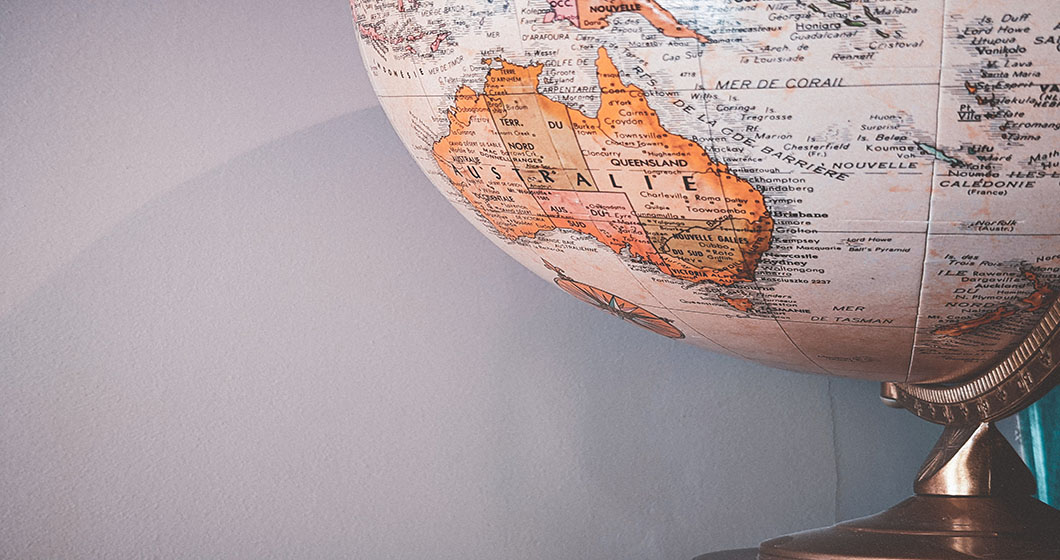 Instead of having someone from the U.S. or UK order products online on your behalf and send you the orders, you can have the products delivered directly to your address if you use an international package forwarding service. This service saves you from expensive hassles when shopping internationally.
What Should I Consider When Choosing an International Package Forwarding Company?
Your international shopping experience depends on the international package forwarding company you decide to hire. Being able to score deals and discounts from a shopping website will be useless if the products you've ordered arrive damaged or incomplete.
For you to end up having the best online shopping experience, consider the following questions when choosing an international package forwarding company:
Is the Service Easy to Use?
Shopping online should be convenient, so make sure to choose an international package forwarding company that is easy to use. How can you have a positive international shopping experience if it took you several days to figure out how to place orders through the company's app or website?
Look for an international package forwarding company, like Shipito, that has good reviews, straightforward instructions, and an app or website that is easy to use. If possible, choose a company that has 24/7 customer service, so you can always have someone to address your queries. This is especially important if you don't have much experience in using this type of service.
Can I Track My Packages?
Spending money on online purchases and not being able to track them can be very frustrating. How can you determine if the product was shipped out? Will you be at home once your order arrives?
Always choose an international package forwarding company that allows you to track your orders. Shipito will take pictures of your packages when they arrive at our warehouses and update you on shipping details as soon as possible. Being able to track your packages in real-time will give you peace of mind as you'll know where they are and when they will arrive at your doorstep.
Do They Offer Bundling Services?
You'll have unlimited options to choose from when shopping online, which is why you'll likely buy different products from different online stores. Instead of paying for several packages as you order from different online stores, choose an international package forwarding company that offers bundling services.
As the name suggests, bundling services allow you to order from different online retailers and have all these items delivered in one package. Aside from saving you time from tracking many individual packages, bundling services also save you money as you can consolidate all your orders into one international shipment.
Check out how Shipito Consolidation can help you save time and money on your next orders!
Do They Support Multiple Shipping Options?
Retail companies around the globe often use DHL and UPS to ship orders worldwide as these options are reliable and trusted. These companies offer superb customer service, deliver hassle-free notifications about your shipment status, and have professionally trained agents.
What Payment Options Do They Offer?
Different people prefer different payment methods when shopping online. While some only use their credit cards, others would use things like PayPal, Western Union, or AMEX, depending on the total cost of their orders.
If you belong to the latter, make sure to work with an international package forwarding company that offers different payment options. This saves you from the hassles of creating another account with other financial companies just to pay for your international orders.
Shipito even offers a quick and easy Shipping Calculator that helps you to know how much your order will cost. Simply select the warehouse your package is shipping from, where it is shipping to and some info about your order. This will help keep you informed and allows you to plan out your purchases a little better.
Make Careful Decisions
Before you start shopping from online stores, make sure you get to know the package forwarding company you will be using. Your international online shopping experience can be simple and easy with a company like Shipito, or it can quickly become a headache if you pick a different company that doesn't take care of you or your orders.
Spend some time learning more about the features and services that Shipito offers its customers. Our website is simple to navigate and can help answer any further questions you have about international package forwarding. When you are ready, go ahead and Sign Up, and we would be happy to assist you with all your international and business shipping solutions!