Dive into great swimwear & effortless shipping
Family travel is important; it teaches youngsters the value of creating memories and having fun rather than focusing on material things. Family adventures help children develop independence, self-confidence, and social skills. Ultimately, when it comes to quality time and family bonding, nothing beats family vacation to the beach.
Whether your family is headed to the beach or intends to lounge poolside, your swimwear is likely in need of an upgrade. You can search department stores and browse the internet for the perfect suits and trunks for each member of your family but there is no guarantee you will be able to get what you need.
That is where Shipito comes in! Shipito is an international parcel forwarding company that is designed to help make your shopping and shipping experience no matter where you live! With incredibly low rates and fast shipping speeds, you can shop US-based stores and have your packages delivered directly to your doorstep!
Click here for more information on how Shipito can help you with all your international package forwarding needs.
In any case, here are some swimwear options for men, women, and kids for your ideal beach or pool holiday.
Men's Swimwear
Men's swimwear may appear basic at first glance, but there are several alternatives if you do a little digging. Whether you're looking for standard board shorts, performance trunks or other swimwear to make you look good on the beach, this is the perfect list for you.
Boardshorts
Boardshorts are ideal for those who enjoy surfing, paddling, or even swimming. Boardshorts are often longer than other swimming short or speedo swimwear designs, and they frequently have a loose or baggy style. Choose boardshorts with fabrics that are light and comfortable.
Here are some top boardshorts that you can choose from:
Rip Curl Mirage Core
These boardshorts offer a great balance between length and style. With 9 color options, a 20'' inseam and a zip-up pocket, there really is a pair of shorts for everyone. We recommend the Rip Curl Mirage Core if you are looking for a simple, but quality, two toned pair of boardshorts
Quiksilver Highline
This pair of boardshorts is probably the most basic and calls back to a more traditional pair of swim trunks. But don't let their simpleness fool you. We recommend the Quiksilver Highline shorts because they will provide you with everything you will need and will do so with great, solid colors.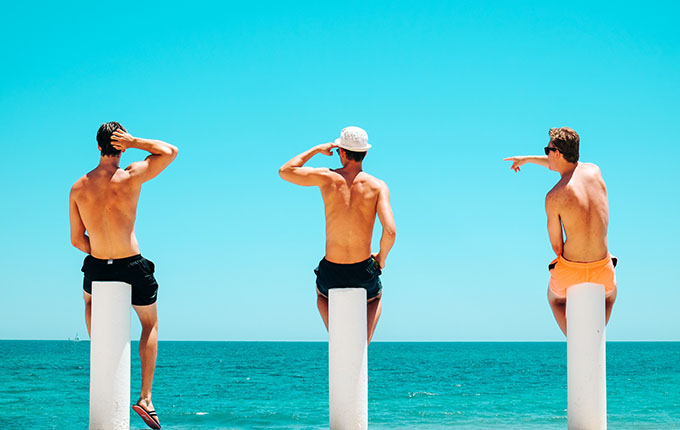 O'Neill Hyperfreak
The O'Neil Hyoerfreak boardshort provide the most variety of any boardshort on this list. If you are looking for solid colors, floral patterns, two-toned camo, or geometric designs, we recommend the O'Neil Hyperfreak boardshorts.
Hurley Phantom Hyperweave
These boardshorts are made from recycled materials and stretch fabric. If you are a fan of simple, solid colors with a Heather texture, we recommend the Hurley's Phantom Hyperweave shorts.
Volcom Deadly Plus Mod
Some people are in their boardshorts and swim trunks all day or for several days out of the week. If this describes you, we recommend you take a look at the Volcom Deadly Plus Mod boardshorts.
Since these shorts are made from 92% polyester and have reinforced seams and zippers, they are perhaps the most durable and long-lasting boardshorts you can find.
RVCA Eastern
These RVCA Eastern boardshorts provide another great selection of colors, designs and lengths. If you are looking for either new or classic styles in your boardshorts, we recommend the RVCA Eastern boardshorts.
These shorts are the latest releases from the most well-known brands of surfing shorts, and they are of the highest quality in terms of design and materials.
If you're having trouble ordering one of the boardshorts, you can take advantage of Shipito's Assisted Purchase service. We will order it for you and have it delivered to your preferred destination via our international mail forwarding service.
Women's Swimwear
Girls swimwear comes in a variety of styles and brands, including two-piece swimwear, modest swimwear, bikinis, and more. It might be difficult to make a decision when there are so many possibilities.
Here are some of the most recent best swimsuit ideas for women to help you narrow down your options. Plus size options are also included throughout each section:
One Piece Swimsuits
When it's time to show off your physique, choose swimsuits that highlight your best features. One-piece swimsuits is still one of the best ways to do it. One piece is easy to wear, easygoing, and attractive. Here are the latest best one-piece swimsuits you can choose from:
ASOS Design Crinkle Square-Neck Swimsuit
This swimsuit offers a great look while providing plenty of overall coverage This swimsuit comes in sizes like ASOS Curve, Tall, Petite and Maternity and provides you with a suit that helps you to feel confident and comfortable. It also won't break the bank while shopping for swimsuits.

For all these reasons, we recommend the ASOS Design Crinkle Square-Neck Swimsuit.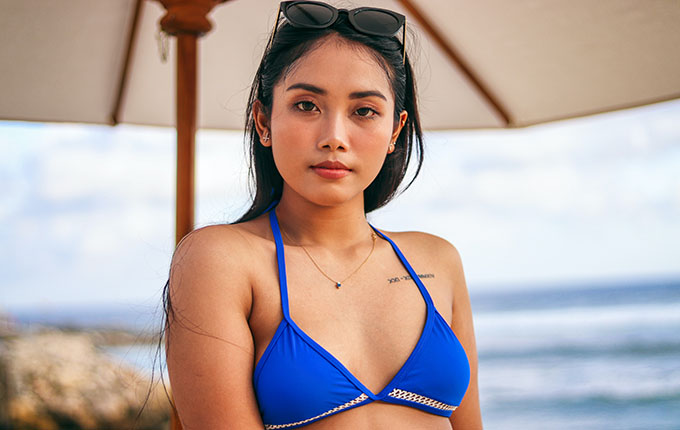 Andie The Malibu One-Piece
The Andie Malibu is a fantastic and versatile swimsuit option that offers maximum support, a fully adjustable neckline and removable cups. It also comes in 3 amazing colors to help you make a bold entrance on your next trip to the beach or pool. For these reasons and more, we recommend the Andie Malibu Once-Piece swimsuit.
Summersalt The Ruffle Oasis One-Piece
This Summersalt Ruffle Oasis gives you a new sense of style with a splash of color, flowing ruffles, and a detailed print design. This swimsuit offers great coverage and support and is made from recycled materials.

The fabric and design ensure that you get the perfect fit in and out of the water, which is why we recommend the Summersalt Ruffle Oasis One-Piece swimsuit.
Athleta Hermosa One-Piece Swimsuit
The last addition to our list of one-piece swimsuits is perhaps the most eye-catching of the bunch. This is a great overall swimsuit for swimming, paddleboarding and any other water activity.

It comes with adjustable straps and offers light supports. It's quick drying material helps you dry off fast and get on with your day. For these reasons, we recommend the Athleta Hermosa swimsuit.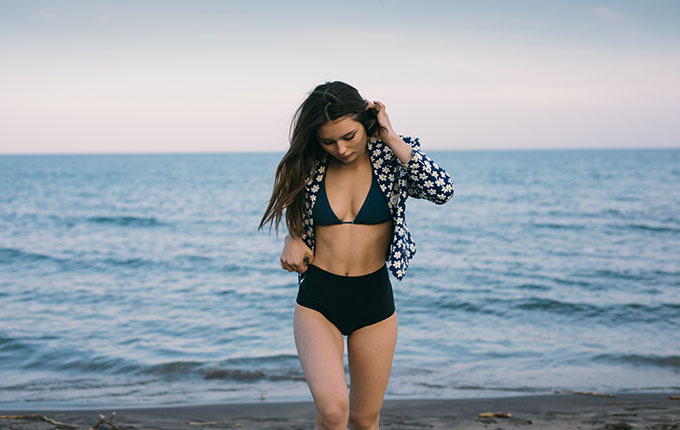 Two-Piece Swimsuits
Two-piece swimsuits are the finest way to flaunt your bikini body. For some, it's all about the fabric, fit, and comfort. Others are drawn to the vibrant colors and fashion-forward features. The following is a list of the best two-piece swimsuits, with high waisted bikini options included throughout:
Navy & White Polka Dot High Waisted Bikini
With a sweetheart neckline, adjustable straps and classic design, you can enjoy a day of boating or paddleboarding and get the coverage you need all while looking modest and stylish. For a classic take on an old-fashioned swimsuit, we recommend this Navy & White Polka Dot High Waisted Bikini.
Popvil Boho Geometric Bikini
This two-piece swimsuit takes color and geometric shapes to the next level! The spandex material allows for comfort and mobility all day long. It also comes with adjustable straps and padded top. We recommend the Popvil Boho Geometric Bikini Set for anyone looking to stand out in a simple yet tasteful way.
Cupshe Dark Green Floral One Shoulder Ruffle High Waisted Bikini
Spending your day in the backyard or neighborhood pool may not be the most exciting experience. Maybe you wish you were in a more tropical environment? For a more floral option that goes against the norm, we recommend the Cupshe Dark Green Floral Shoulder Ruffle Bikini.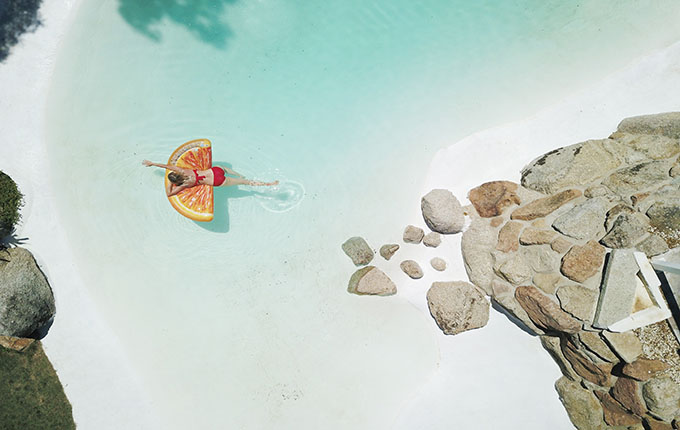 Blue and White Plus Size High Waist Beach & Bathing Swimsuit
If you are looking for an affordable yeah appealing looking high waisted bikini, this option from Walmart is a great option. With a vibrant pattern of colors, this swimsuit is great overall option. For spontaneous beach days or lounging around by the pool, we recommend the Plus Size High Waist Beach & Bathing Bikini.
Cupshe Paris Triangle Cup String Bikini
Classics never go out of style, and it doesn't get any simpler than the string bikini. This is a great option whether you plan on swimming, sunbathing or anything in-between. For a quick, easy and always stylish bikini option, we recommend the Cupshe Paris Triangle Cup String Bikini.
Planning on buying more than one? If you want to buy swimwear from different sellers but are concerned with the price of shipping multiple packages, checkout our Package Consolidation Service. By consolidating multiple packages, you can save up to 80% on overall shipping cost!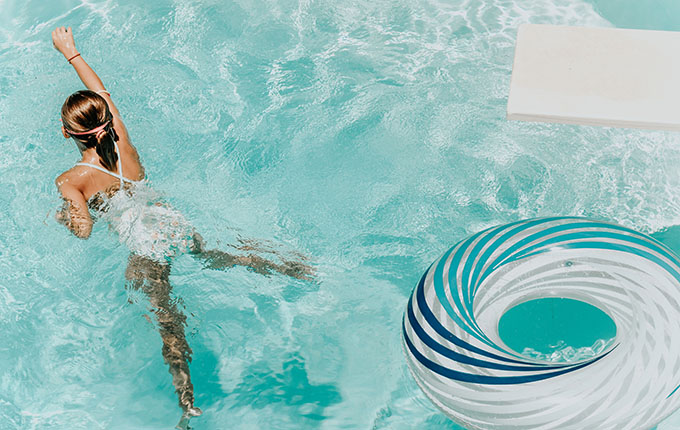 Kids Swimwear
Not only do parents need to improve their swimwear, but so do their children! Beach visits may be hot and uncomfortable for kids, so we've compiled a broad selection of suitable swimwear and rash guards for boys, girls, and even babies!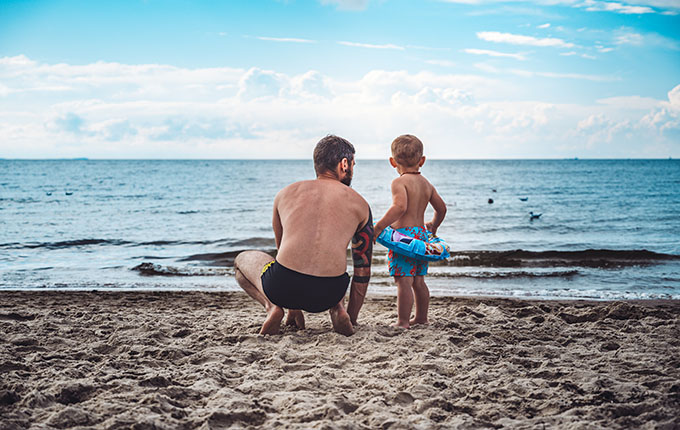 The Bottom Line
Depending on the tastes of each family member, you can choose between various swimwear options and be ready for your next beach holiday or backyard pool party.
Don't allow hard-to-find swimwear to keep you from enjoying your beach vacation. Dive into effortless shipping and sign up for a Shipito account today! We offer Free, Premium, and even Business accounts depending on your shipping needs.
Still have questions? Feel free to reach out to us. You can contact us via Live Chat Monday through Saturday 4 am at 6 pm Monday to Saturday and Sunday from 4 am at 3 pm Pacific Time. You can also reach us by email at support@shipito.com or by phone at +1 (310) 349-1182.