Throw the pool party bash of the year
There's nothing like a fun pool party to beat the summer heat. What's not to love about them? You get sun, swim time, food, drinks, and games all in one convenient location.
Below is a list of pool party ideas to get you started. If you work with an international package forwarding company, you can buy all the items you need and have them delivered right to your doorstep.
Shipito is one of the world's leading international parcel forwarding companies and can help you save up to 80% on shipping costs when you take advantage of our Package Consolidation service.
Click here for more details on how Shipito will help you with all of your package forwarding needs.
Now, let's get into this list!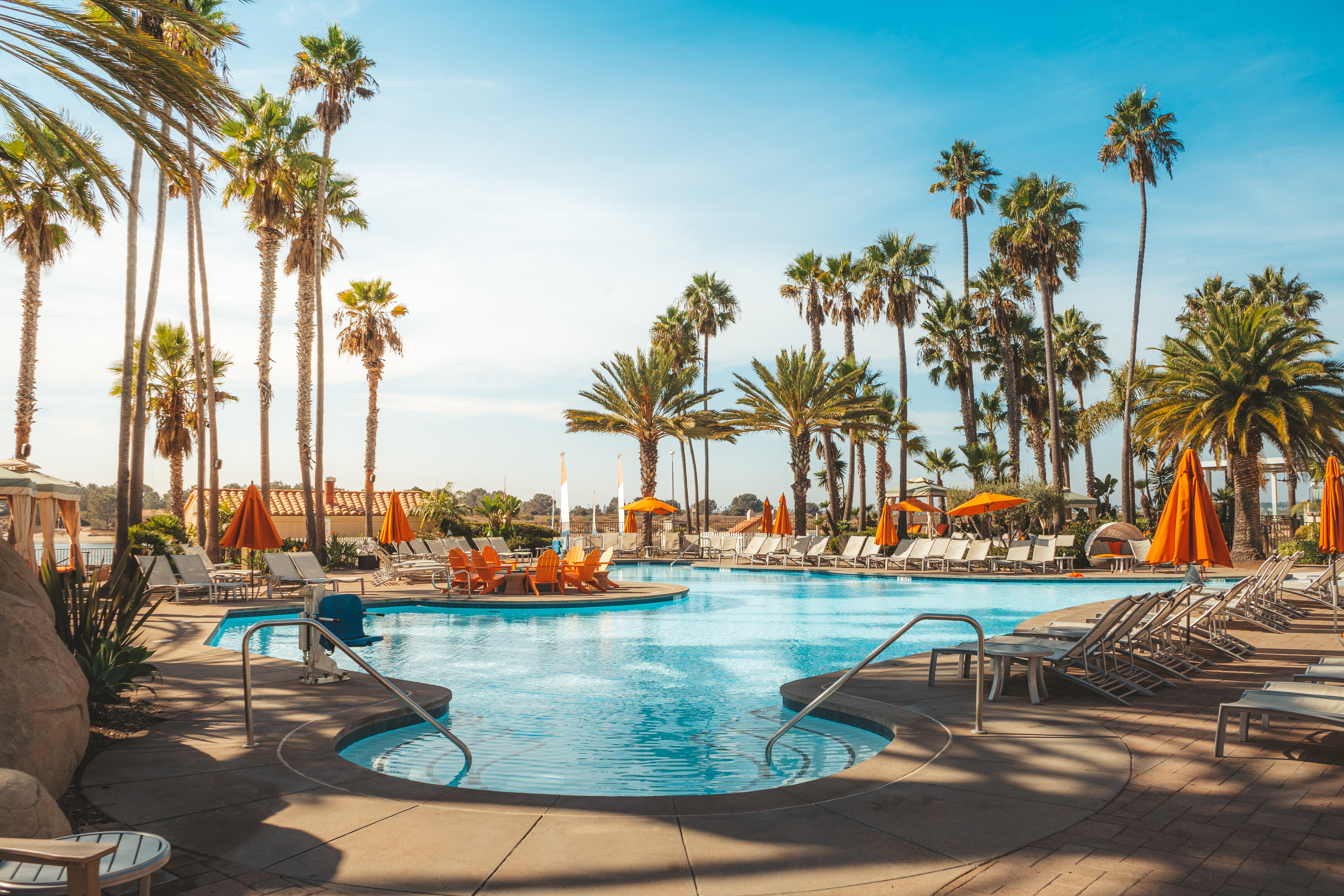 1. Pool Floats
Floaters are the rage right now, and they have been for some time. Because of this, many sellers have expanded their range of pool floats for adults! Now, you can find the cutest, most Instagrammable products online. They come in all of the colors, shapes, and sizes imaginable.
With such a wide variety online, you can find a pool float for just about anyone's tastes! We recommend simply checking out the Pool Float section on Amazon to find anything from flamingo pool floats to unicorn floats and anything in-between.
If you have issues purchasing any of the items on this list, consider taking advantage of Shipito's Assisted Purchase service. All you need to do is tell us the product you want, the quantity you need, as well as a link to the product. From there we will make the purchase for you and charge it to your account.
2. Lounge Chairs
Lounge chairs can drastically improve the mood of your venue. Adding this furniture to your lawn will provide guests with unmatched comfort and relaxation while they dry off or sunbathe.
There are many lounge chairs on the market, but you don't have to spend too much to impress your guests. We recommend you check out these Zero Gravity Patio Lounge Chairs. You can buy one for $76.99 USD or two for $136.99 USD.
Each chair comes with an adjustable pillow and cup holder attachment and has a weight capacity of up to 330 lbs or 150 kg.
This is a great add-on for kids and adults, whether you are camping, at the beach or by the pool.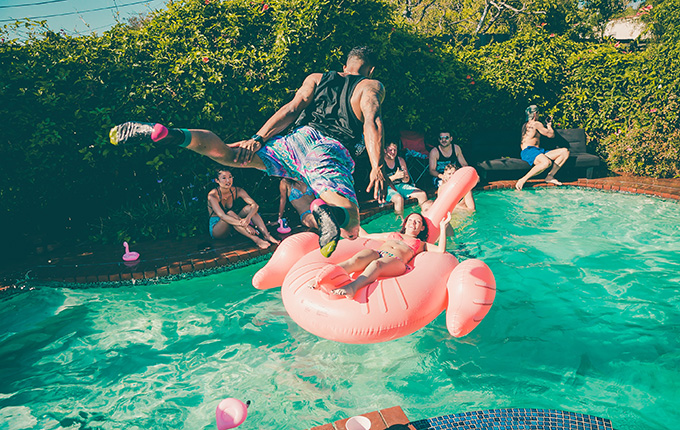 3. Lawn Games
Lawn games are the next item on our list of pool party ideas. Lawn games can take your event to the next level by providing an entertainment option for those outside of the pool.
Popular lawn games include things like Kubb, Lawn Darts, Kan Jam, and even Croquet and can all be found on places like Amazon. Give these games a try as a fun way to bond with others though friendly competition, when not in the pool.
One of the best things about these lawn games is that you can reuse them for years to come, making the initial investment and package forwarder costs well worth it.
If you plan on buying multiple lawn games from different stores, a great money saving tip is Package Consolidation. With Shipito's consolidation services, we will combine multiple packages into one before shipping, saving you up to 80% on shipping costs!
4. Waterproof Bluetooth Speakers
Next up: music! Your music can make or break the event, so it's best to invest in the best waterproof speaker on the market — the JBL Flip 4 Waterproof Speaker.
The 4.8-star rating averaged from 105,940 reviews should be enough to tell you that JBL is a stellar speaker brand. It connects to virtually all smartphones and tablets and offers up to 12 hours of continuous, high-quality audio.
Plus, you can take calls without disrupting your party because of its wireless connection and noise-canceling speakers. Get your JBL Flip 4 Waterproof Speaker now for only $89.95, but don't forget to prepare a punchy playlist to go with it!
If you are interested in some other Bluetooth speaker options, take a look at our recent blog post called "Bluetooth Headphones & Speakers For Any Situation."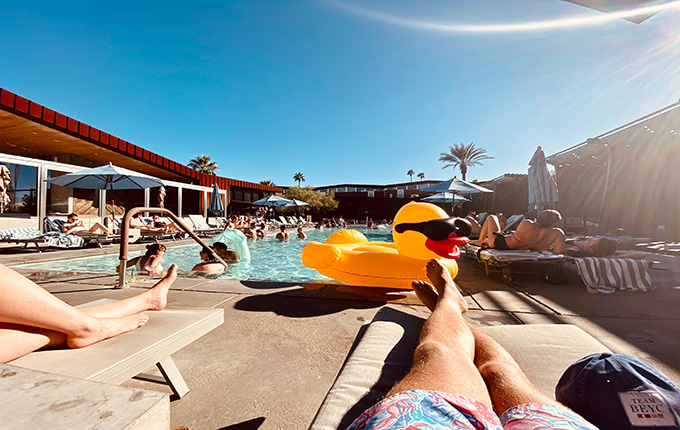 5. Drink Coolers
If you're planning an event in the scorching heat, it's essential to keep your guests hydrated. A reliable 117-liter drink cooler, like the Coleman 316 Wheeled Cooler, can help you do just that.
In addition to keeping drinks ice-cold, you can also chill fruits, vegetables, and other snacks in this cooler — so we suggest getting at least two! Your party might not last six days, but these chests can keep your food and drinks cold for this long.
Purchase a cooler now for only $115.99 a piece. They might be massive, but international mail forwarding services will have no trouble getting them to you.
In case you are interested in coolers in different sizes & at different price points, check out our "Top 10 Coolers" blog post!
6. Sunscreen
Don't plan a pool party without a substantial supply of sunscreen or suntan lotion! Attendees who don't use these are sure to complain about the sunburn they'll take home with them.
Pro Tip: leave a couple of Neutrogena Beach Defense SPF 70 Body Spray bottles around the venue so adults and kids alike can remember to reapply their sun protection. This brand is family-friendly, fast-absorbing, and lightweight, so any of your guests can use it.
Plus, it's only $8.50 per bottle! Stock up on it while you can.
Want to know how much your package(s) will cost to ship? Give the Shipito Shipping Calculator a try! Simply input the package value, weight, & dimensions and we will give you a free and immediate shipping cost estimate.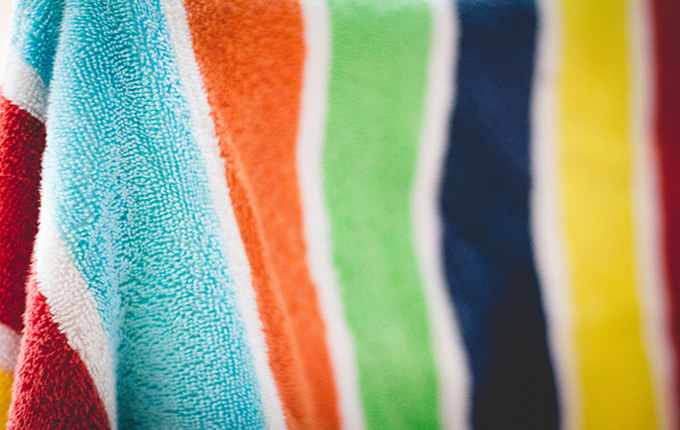 7. Beach Towels
No matter how many times you remind your guests to bring towels, some of them will still forget. If you want to be prepared as a host, stocking up on beach towels is always a great idea. You never know when you are going to need them!
Pick up this 6-Pack Striped Cotton Bath Towels to prepare for those forgetful friends and neighbors. The set includes green, yellow, turquoise, orange, royal blue, and pink. They're 100% cotton, making them extra soft, lightweight, and absorbent. Get a set (or two) now for only $29.99.
8. Swimwear
Whether you're looking for men's swimwear or women's swimwear, you can find all your swimming needs online. There are many choices in the market, including couple's matching suits and even family matching suits! They come in a wide range of prints, styles, and sizes.
For example, we recommend taking a look at Ulikeey Couples Matching Swimsuits that will make you and your partner stand out! The tropical prints and modern cuts will look great at any pool party.
This set retails for only $22.99, which is quite a steal! You can also find more swimwear options for men, women and even kids at our blog post "Swimwear for the Whole Family."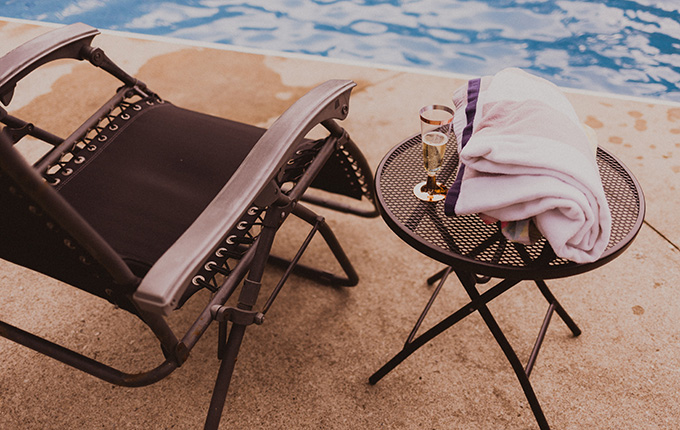 9. Outdoor Umbrella
The last product on this list of summer pool party essentials is an outdoor umbrella. Naturally, you can buy as many as you need. They'll not only add to your venue's aesthetic appeal — they'll also give you and your guests additional shade & protection from the sun's UV rays.
This 10-foot, 2-layer Patio Umbrella with Lights is our last recommendation and a great place to hang out to get away from the sun. First, the design is ventilated and windproof. Next, the 40 lights hanging from it can run up to eight hours when fully charged. Its premium polyester material also makes it UV and water resistant.
Finally, the best part is that you can easily tilt it in whichever direction you need to protect yourself and your guests from the sun, and you can get all of this for only $115.99!
Get Your Summer Pool Party Essentials Now
If you want to host the best pool party to close out the summer season, you need to be prepared — and how better to prepare than by picking the best of the best products online?
Whether you are shipping for personal or business reasons, ship from the U.S. to your door at heavily discounted prices. Simply sign up for an account, ship the items to the indicated address, and combine your packages. It's that easy!
So, are you ready to prepare for the best pool party ever? Sign up for Shipito account now and enjoy massive savings.
Still don't believe us? You can contact us with any questions via Live Chat Monday through Saturday 4 am at 6 pm Monday to Saturday and Sunday from 4 am at 3 pm Pacific Time. You can also reach us by email at support@shipito.com or by phone at +1 (310) 349-1182.