Enjoy new and fashionable spring-wear
Spring is finally here, and it's turning into one of the most anticipated fashion seasons since the pandemic began. Designers and fashion houses are creating pieces that are more optimistic and bold, adding a touch of nostalgia from days before the so-called "new normal."
The recent Paris Fashion Week showcased the new trends that will rise as the next few months unfold. It's the first physical show since the pandemic, so a lot of designers and brands are showing off their most iconic pieces to date.
With the presence of fashion heavyweights like Rihanna, Naomi Campbell, and Victoria Beckham gracing the runways, the whole world has turned its attention to the event.
We've shared some of the recurring themes seen during Fashion Week to give you an idea of what Spring fashion trends will look like. Aside from the event, we've also checked fashion magazines, online authorities, and other sources to give you this comprehensive guide.
Once you've found items that suit your taste, you can work with international package forwarding services like Shipito to ship your products. We are an international parcel forwarding service that ships to over 220 countries and can save you up to 80% on shipping costs!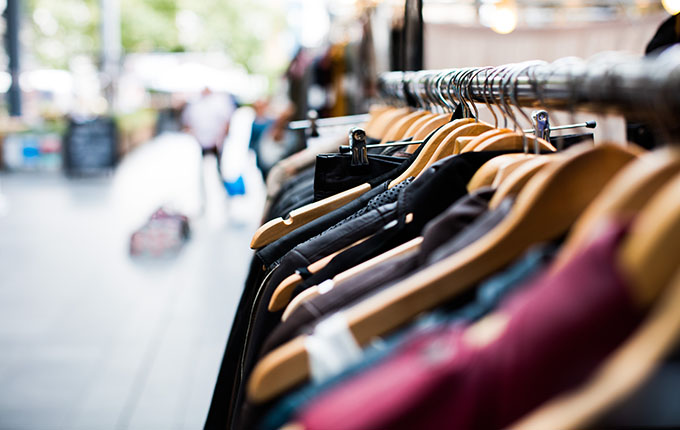 Spring Season: What to Expect
This spring is the first one in two years that people are finally able to cherish the outside and embrace their wanderlust. So, there's an emphasis on outerwear and vacation outfits as people start traveling again.
Comfortable and loose-fitting garments are also in, as many want to remain in their loungewear that was trended during the height of work-from-home.
Fashion houses like Dior and Off-White are just a few of the brands that are showcasing these preppy and optimistic styles. Some are also showcasing understated luxury for men and women, opting for casual pieces that give off a subtle allure.
Most of these are high-fashion brands offering clothes at premium prices, which the general public can't afford. Thankfully, stores like Macy's, J.Crew, and H&M are following the trends and releasing items that are just as stylish but far more affordable.
See what's in store for men's and women's fashion below and have your top picks shipped to you when you sign up with Shipito.
Women's Fashion
Trends in women's fashion are very dynamic and diverse, ranging from throwbacks to avant-garde movements that challenge prevailing norms. This Spring, we're looking at bold choices that will make a statement, whether you're out on the beach or returning to the office.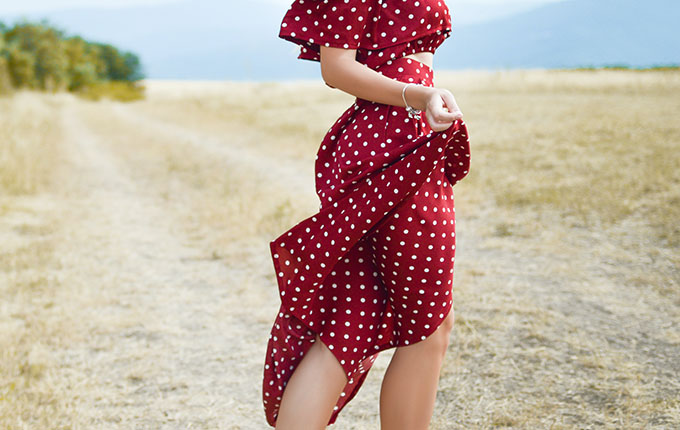 1. Dress Up for the Great Escape
Travel is more or less returned and so does our need to explore. That's why brands are focusing on escapism and airy pieces. Brands like Chloé and Anna Sui have made this theme apparent in their recent spring collections, highlighting flowing dresses, sheer and crochet tops, and strappy heels.
So when choosing your vacation-ready outfits, pick out the ones made for the suitcase. Check out crochet bikinis, midi dresses, and wide-legged pants with tropical prints for your vacation.
2. Saturated Colors for Brighter Days
The pandemic made us feel cautious, and rightfully so. But as the world turns over a new leaf, we must relearn to take risks and explore new territory. This is the philosophy of some fashion brands, most of which have ditched neutral and desaturated tones for bright, bold, and mega-saturated spring collections.
Recent fashion shows were punctuated with electric greens, hot pinks, and other eye-catching colors that turned necks. Check out this maxi dress from Lulu and these yellow-green jeans from Mango, both unapologetic with their vibrant hues. You can also add this minimalist croc handbag from Steve Madden to your ensemble.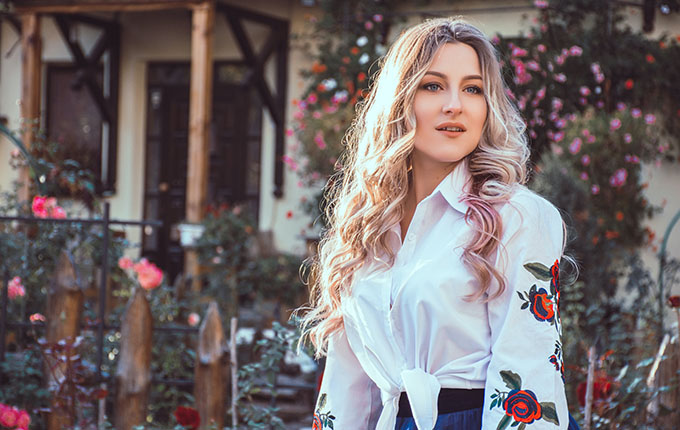 3. Late 90's Nostalgia
Many designers have been reviving the fun and delightful style during the Y2K, which involved a lot of flashy accessories, denim, and textured fabrics.
This nostalgia trip is brought about by the yearning for simpler times when we weren't worried about a virus or geopolitical crises. And as springtime comes, this return to aught-style fashion is becoming one of the biggest things.
So start shopping for mini-skirts from Macy's women's cloth collection or low-rise denim jeans and animal-leather bags from J.Crew. Prints on dresses with mini hemlines are also starting to return.
4. Fearless with Underwear
Fashion houses are pushing for more nakedness, showing off as much skin as possible. Because of this movement, sheer outer garments paired with showy bras and risqué lingerie have been all the range.
Try on this sheer dress from Intimissi or a lacy bra from I.D. Sarrieri for a hint of sexy. Pair these with a large coat or a printed blazer from Mango to keep warm for the occasional spring snow. The key is to wear them with confidence and embrace femininity.
Men's Fashion
Much like women's fashion, the trends in men's spring fashion take on a brighter approach and a lot of risks. Sandals are back and suits are recreated to mimic the comfort wear most of us are used to while we stayed at home.
Still, the vacation and wanderlust mindset takes a big chunk of trending styles. And nobody's complaining — we've looked forward to getting out after two years stuck in our houses.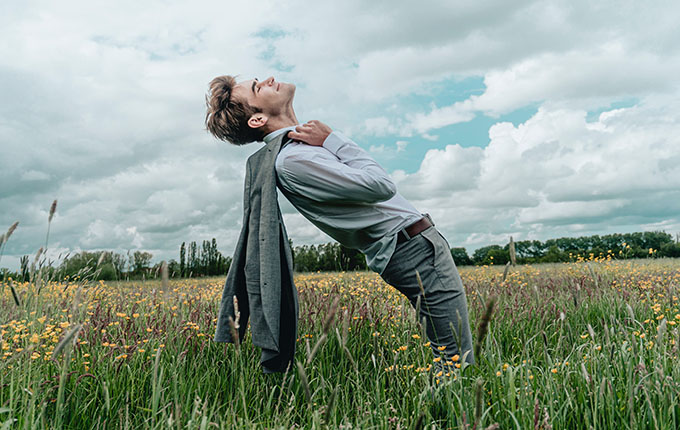 1. Sun's Out, Guns Out
There's a rise in sleeveless sweaters, and the phenomenon will only solidify in men's fashion this spring. Whether it's round or V-neck, you'll see variations of it on the runway or the street.
On a broader note, the sleeveless sweater trend is part of a larger movement focusing on showing off skin and toned muscles. So minimal upper-body garments and cutouts are also in.
2. Suits Reimagined
When work from home was put in place, people were forced to wear tight and restrictive suits inside their houses, at least from the waist up. To most, it didn't feel right in a space that was supposed to be comfortable. But as more people feel the allure of working from home, designers sought to provide apparel that looks professional while still being comfortable.
Brands started reimagining classic office attire like suits into hybrids. Marks and Spencer offers casual knitted blazers, while H&M carries unconstructed jackets that feel roomier. For bottoms, loose jeans and sweatpants remain fashionable.
3. Show Off Your School Spirit
Varsity wear will come and go, so you're better off having one or two items to stay on-trend. The style has found its way to men's spring fashion, with brands like Louis Vuitton and Dior adding toned-down versions to their collections. The school spirit is well and alive, and varsity wear becomes the perfect complement to the many reunions happening post-pandemic.
If there's one item that's worth investing in, it's the letterman jacket. Stores like Nordstrom, Macy's, and Marks and Spencer's have a wide selection of these items. There are also oversized bomber jackets from ASOS and quilted ones from North Face for adventurers.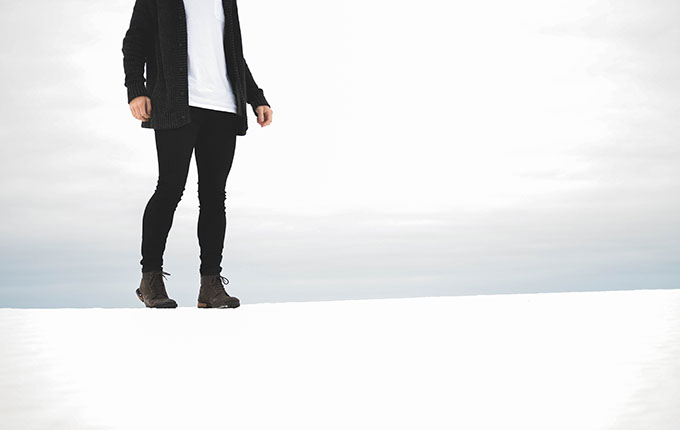 4. The Sandal Comeback
Sandals fall in and out of fashion now and then, but the past events have ensured its comeback for men's spring fashion. They are the perfect loungewear during work from home, and they are also ideal for vacations thanks to their exposed and easy-to-wear design. It's no wonder that major fashion houses have embraced this ultra-comfort trend.
North Face offers durable yet stylish Slides that can be used at home or while in the mountains. Meanwhile, Birkenstock remains a strong contender in the footwear industry with its oiled leather Arizona sandal. Those looking for something suitable for formal settings can get Stacy Adam's Calzada leather sandals.
Fashion Tips to Remember
The most important things about fashion are your confidence and comfort. So, remember to choose ones that you can flaunt with poise. Embrace your inner fashionista and follow the latest trends for your spring outfits.
If you're hesitant to visit crowded malls, you can take advantage of online shopping. It's a convenient way to shop for clothes in the comfort of your home.
Shipito will send your package(s) directly to your doorstep! We offer fast and affordable rates, as well as a variety of additional services to help make your next purchase as easy as possible. We'll make sure your orders are fulfilled and delivered on-time!
Order the Top Spring Fashion Items
Now that you know the latest trends for this season, order your items today. At Shipito, we provide a comprehensive international mail forwarding service to deliver your packages to any location. Sign up today to get started!
Have questions? Feel free to reach out to us. You can contact us via Live Chat Monday through Saturday 4 am at 6 pm Monday to Saturday and Sunday from 4 am at 3 pm Pacific Time. You can also reach us by email at support@shipito.com or by phone at +1 (310) 349-1182.