Comfy, Classy, and Casual Maternity Clothing
Being pregnant is not easy! Most of your wardrobe staples may not be fit for pregnancy. Those jeans will soon come too tight and those dresses too short.
Maternity clothing should fit you right and make you feel comfortable throughout summer, winter, or fall. Luckily, there are a ton of stores out there to help you find cute maternity clothes.
Getting the perfect maternity outfits doesn't need to be a struggle. In fact, Shipito can help guide you in getting the best comfort and fashion style to flaunt. Shipito is an international package forwarding service used by thousands of people around the US. We will ship your orders fast and safely to over 220 countries around the world.

Click here for more information on how Shipito can help you with all your shipping needs!
We have the perfect pieces to meet your fashion, style, and maternity needs throughout the seasons.
Here are some maternity clothing staples to consider while shopping online: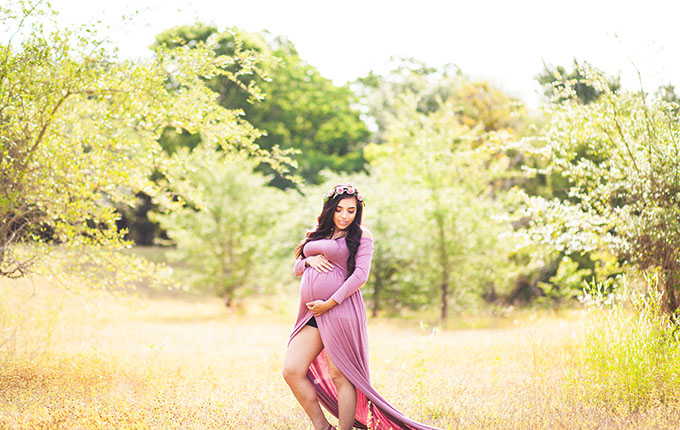 Maternity Staples
Just a decade ago, only limited designs were made for pregnant women. Since then, the maternity fashion industry has upped its game. From old maternity pieces that are simply not stylish to a wide range of options for every size, style, and taste.
Gone is the time when maternity clothing was just about getting through the pregnancy. Today you can mix and match comfort with style, even with that baby bump.
1. T-shirts/Tunic Tops
These are the most basic clothing items that need to be in your wardrobe during pregnancy. They go well with everything from leggings to shorts and jeans. There are also a lot of styles, sizes, and colors to play with. They are also very affordable! You will definitely get good wear out of them during and after your pregnancy.
Check out this affordable set of three tunics from Amazon. Pair them with casual style pieces for total comfort. Basics are the best.
2. Leggings
The only thing more comfortable than pajamas is wearing good quality leggings (they are also generally more acceptable in public). Leggings are the most versatile piece you can have for everyday use during your pregnancy. Leggings can also be worn during fall and winter and are breathable in the summertime.
If you are looking for leggings that hug your bump perfectly, you might want to check out these maternity leggings from JCrew. They are perfect for everyday strolls, chilling on your sofa, or working from home. You can pair them with different styles of tops such as sweaters, tank tops, and blouses.
For leggings you can use during and after pregnancy, try out H&Ms MAMA leggings for maximum comfort and an incredibly affordable price.
3. Maternity Jeans
Jeans look good and will never go out of style! They are a staple in almost all of our wardrobes. They're stylish and comfortable to wear anywhere from the office to a date night. If you think you can't enjoy jeans while pregnant, we got some good news for you. There are plenty of maternity jeans out there to choose from.
Channel your country style with these Nordstrom girlfriend slim maternity jeans which are well worth the price. Pair them with cute top pieces or layer with comfortable sweater pieces from your closet. You can also check out these full-panel pop icon jeans from Old Navy.
Buying more than one or from several stores? Save up to 80% on shipping costs when you combine multiple packages into one with Shipito's Package ConsolidationShipito's Package Consolidation!
4. Maternity Undergarments
We all know that your body changes dramatically during pregnancy. That means fuller breasts and an increasingly big baby bump as the months go by. With that change, you will need to buy bigger-size bras and underwear for your pregnant body.
Check out this maternity bra from Walmart that you can use during and after pregnancy. It comes in fours and is perfect for nursing your little one after pregnancy. Shop this must-have GAP maternity underwear for utmost comfort as your bump gets bigger.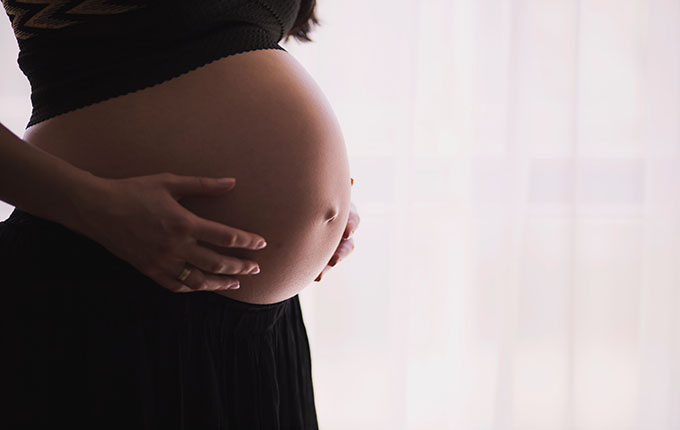 Seasonal Maternity Clothing
Your pregnancy journey is a roller-coaster ride of emotions, and so is choosing a style to wear every season. You need to wear suitable maternity clothing for the seasons to come. More breathable and cute clothes to play in summer and chic outfits to keep you and your little one warm from fall to winter.
One staple for all seasons is wearing dresses! Everyone loves to wear a cute dress in summer or in the winter, dress up or down comfortably. Wearing dresses is not just comfortable wear but is also convenient. Just slip into a dress, complete the outfit and head out the door fashionably pregnant.
Check out these pieces to help guide you in your search for seasonal maternity clothing:
Summer Maternity Clothes
Clothing made from cotton materials is your friend every summer. They are the best material for cute and comfortable summer dresses and outfits.
Most brands carry a lot of options for these types of dresses in general. You can choose to have simple one-toned designs in varying lengths and styles while having fun shopping.
If you like a cute and chic summer dress, shop for this SHEIN Maternity Drawstring Colorblock Dress. It is a cream-colored dress with different colorblocks toward the bottom. They come in pastel blue and pink, pink and orange, and shades of green perfect for a casual summer getaway.
Shorts are also a staple for summer clothing, and we got the perfect one for your bump. Shop this H&M linen-blend short for your picnic or stroll in a park or check out these H&M biker shorts.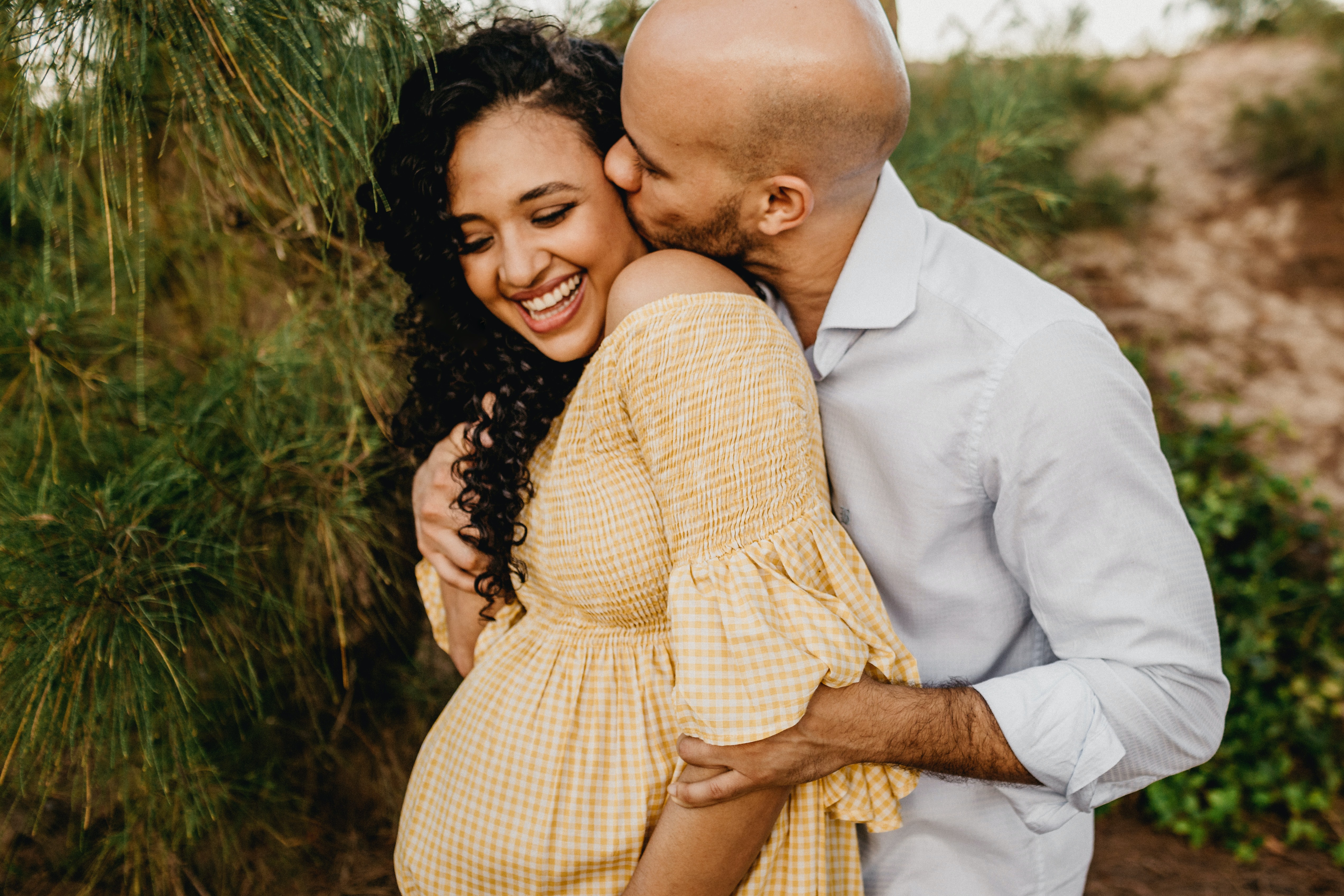 Fall and Winter Maternity Clothes
The cold weather makes you want to stay indoors, tucked in a comfortable outfit snuggled near the fire. Knitted outfits and soft cottony materials are the most comfortable clothing for your pregnancy. They are easy to wear and provide heavenly comfort in keeping you warm throughout these seasons.
Shop this super fashionable and comfy Henley Maternity Sweater Dress. You can layer it with coats or just wear it as it is, another functional and chic outfit to add to your pregnancy wardrobe.
Also, check out this casual drop-neck sweater from Walmart for a simple warm outfit you can pair with jeans.
Maternity Clothes for Special Occasions
Being pregnant should not limit your time to having fun and attending different gatherings. Anywhere, from attending a long-awaited date night, birthday, and other enjoyable occasions. You want to look beautiful and flawless even while pregnant.
If you want an elegant date night look, try shopping for this H&M ribbed body con dress that will get your partner sizzling. Flaunt your bump and feel sexy while wearing this body that comes in powder pink and black.
Weddings and other formal gatherings need a lot more than comfort. Feel fashionably pregnant and stylish in this ASOS pleated maxi dress in rose. This is also a pretty popular option for maternity photoshoots.
Final Maternity Clothing Advice
Maternity clothes shopping doesn't have to be difficult for you. The genius of online shopping is that you get to choose from a wide range of brands, styles, and design offerings.
Having trouble purchasing your item(s)? Take advantage of our Assisted Purchase service to help you shop and get the clothing you need! It is as easy as giving us the link of the item you want to purchase, paying through your Shipito account, and letting us take care of the rest. Talk about hassle-free shopping!
Make shipping easy by partnering with a reliable company like Shipito. We offer free accounts as well as Premium memberships and Business memberships. Each membership comes with different benefits like additional discounts, savings, and services to make your shipping experience the best it can be.
We guarantee that your maternity clothing orders will get to your door as cheaply and as easily as possible
Sign up today to get started!
Still have questions? You can contact us via Live Chat Monday through Saturday 4 am at 6 pm Monday to Saturday and Sunday from 4 am at 3 pm Pacific Time. You can also reach us by email at support@shipito.com or by phone at +1 (310) 349-1182.