Step into a world of new & exciting board games
Playing board games is a great bonding experience that you can enjoy with your family and friends. However, if you're stuck playing the same games again and again, they can lose their excitement.
If you want to spice up your board game nights with a new flavor, try introducing a brand-new game that all of you can enjoy playing together. Don't just limit yourself to the popular options in toy stores — there are tons of other board games you can try that will give everyone a challenge and a new excitement for games.
As you find one or more new board games you wish to add to your collection, be sure to ship with a trusted international package forwarding company, like Shipito!
Shipito forwards packages to over 220 countries and territories around the world and delivers your packages with fast and affordable rates.
Click here to learn more about how Shipito will help you in all your international parcel forwarding endeavors, whether they be for personal or business shipping.
Here are some of the best board games you can introduce to revolutionize your next game night: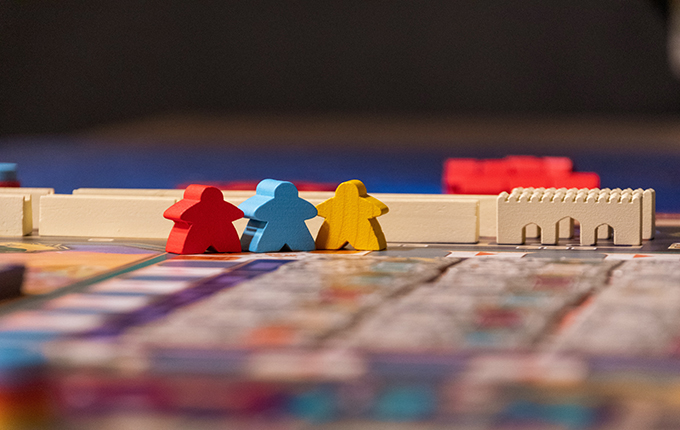 Settlers of Catan
Settlers of Catan, more commonly referred to as Catan, is a multiplayer board game with countless spin-offs. The players' goal is to be the dominant force on the fictional island of Catan by trading resources and building the biggest settlements and infrastructures.
This game can be played by three to four people with each game lasting approximately one to two hours, making it a great board game to break out after dinner.
It might not be as well-known as some other board games like Monopoly and Scrabble, but Catan's success is still remarkable. It has sold more than 30 million copies worldwide and has been translated into over 40 languages.
If you want to get your hands on a classic staple of board game connoisseurs, we suggest picking up Settlers of Catan on Amazon.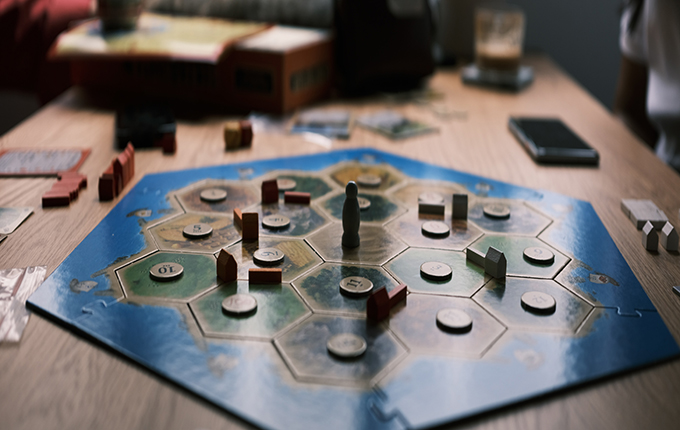 Ticket to Ride
We recommend Ticket to Ride to anyone looking for an exciting and competitive game that can be enjoyed by the whole family. This can be played by two to five people and has a playing time of around 30 – 60 minutes.

Ticket to Ride is a train adventure game across different countries where the players aim to claim and control the most railway routes in order to get the highest score and win the game.
Due to the popularity of the Ticket to Ride board game, several spinoffs are available in the market. Do yourself a favor and get yourself this board game or one of its variants. Ticket to Ride can be found at Target for the best price or Amazon for the best variety of countries maps!
We also suggest you seek Shipito's international mail forwarding service to simplify your shipping process. Simply ship your orders to one of Shipito's warehouse locations. Our team will send any items you've ordered to practically anywhere in the world!
This is a great option, especially if the original seller doesn't offer international shipping.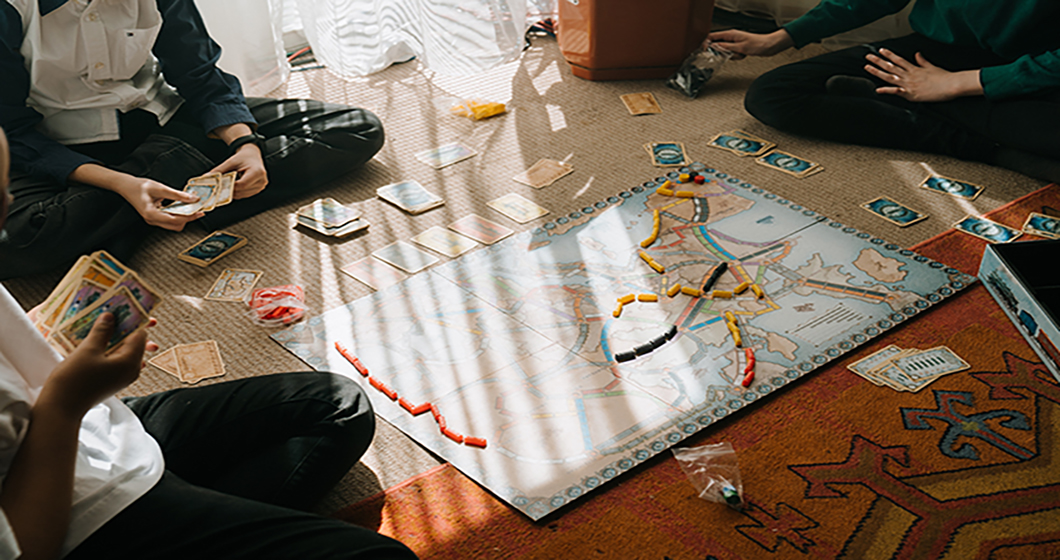 Azul
Azul is a strategy board game released in 2017. Despite being newer to the world of board games, Azul has already experienced massive success and won numerous awards. The game is full of bright colors and beautifully designed tiles, which are the focal point of the game.
In this board game, players aim to get the most points by adding tiles to their wall. In order to play Azul, you'll need two to four players and approximately 30 – 45 minutes.
If you want to enjoy a game that is fun with truly beautiful artwork, we recommend you give it a try and purchase Azul online today!
Having trouble making your purchase, for whatever reason? Get help with Shipito's Assisted Purchase service. Simply tell us what product you want, how many you want, and a link to the product and let Shipito take it from there. We will make the purchase for you and charge it toward your account.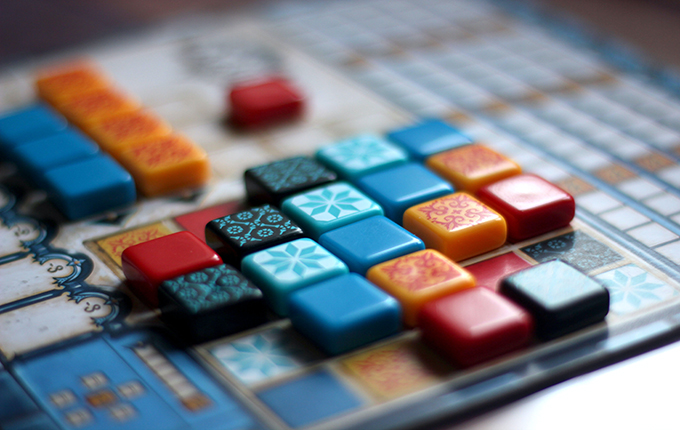 Welcome To...
Released in 2018, Welcome To… has instantly become one of the most popular "roll-and-write" games on the market. This game has a bit of a learning curve, but once you get the hang of it, you'll love every second of gameplay.
The best thing about Welcome To… is that it can be played by up to a hundred people. While it's unlikely that you'll reach that number of players, this makes the game great for parties and family gatherings.
If you want to have an exciting time with your family & friends playing a game that isn't your typical party game, we recommend you pick up Welcome To…
King of Tokyo
In King of Tokyo, two to six players play as mutant monsters or other creatures attacking the City of Tokyo. Players roll dice and strategize to either become the only monster left standing or destroy Tokyo, which they can accomplish by reaching a total of 20 victory points.
If King of Tokyo isn't available in your local stores, you can get your own copy by shopping online and shipping them to our international mail forwarding service, Shipito. Wreak havoc and chaos upon the city's citizens and purchase King of Tokyo online today!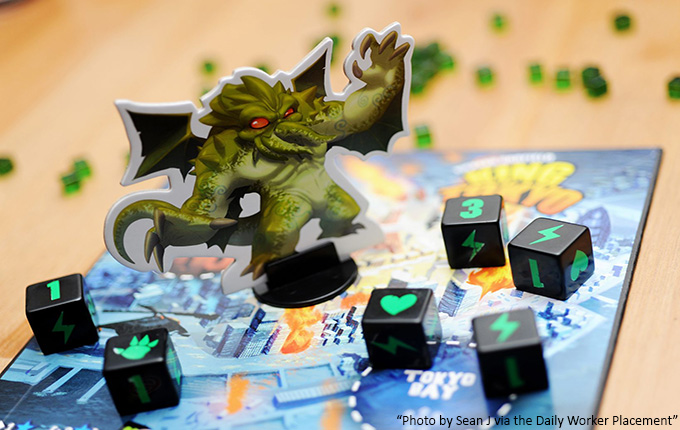 7 Wonders
In 7 Wonders, each player draws a card that determines which city of the Ancient World they represent. It's basically a card drafting game that depicts ancient civilizations, commercial trade, and military conflicts.
To play the 7 Wonders board game, you'll need two to seven players and about 30 minutes of free time. To put your friends and family's strategy to the test, order 7 Wonders now!
Curious to know how much your order will cost to ship? Get a quick and free estimate with the Shipito Shipping Calculator! In just a few easy steps, you will have an accurate estimate of what your shipping totals will be for any given package.
Forbidden Island
Forbidden Island is a survival board game that requires two to four players. In this game, players do not compete with each other; rather, they work together to win the game.
Players can choose the character they play. Each character has their own abilities, which they can use to get all of the treasures from the Forbidden Island before it sinks.
Want to put your friends' abilities to collaborate to the test? Get yourself Forbidden Island from Walmart today!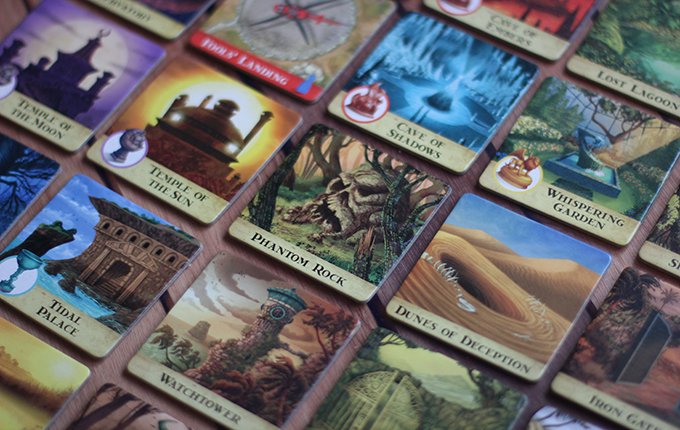 Villainous
Villainous is a new and exciting board game based on Disney characters; due to its popularity, it already has several spin-offs as well, some of which are based on Marvel villains. This can be played by two to six people, and each game lasts about 50 minutes.
While it's from Disney, that doesn't mean it's meant for little kids. In fact, the Villainous board game is recommended for players aged 10 and above. If you want to reimagine the classics with your friends and family, purchase Disney's Villainous board game from Amazon.
If you plan on buying several board games from different sites, you'll be interested to know that you can save up to 80% on shipping costs when you consolidate packages.
Taking advantage of Shipito's Package Consolidation service helps you save by combining multiple packages into one before shipping directly to your doorstep!
Horrified
In the game Horrified, classic movie villains — including Frankenstein, Dracula, and The Mummy — are terrorizing a small town, and you and the other players can only stop them by working together to defeat them.
Horrified is another cooperative board game, which means players will win together or lose together. It can be played with one to five people, though the game plays the best with a group of three. Each game lasts about an hour.
If you want to delight some classic horror fans at your next game night, order your own copy of the Horrified board game today from Target.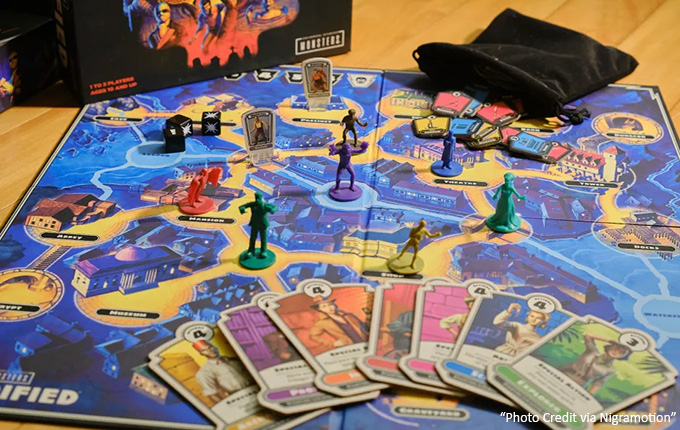 Kingdomino
In Kingdomino, players take on the role of kings who are seeking to expand their land. The game is played with tiles that have two sections, similar to dominoes, hence the name. Kingdomino is just as entertaining as it is easy to play.
Two to four players are needed for this game, and each game only takes about 15 – 25 minutes. Players aim to earn the most points by connecting key dominoes and forming patterns; the player with the highest score and the most expanded kingdom wins the game.
If you want to bond with your kids over a quick and simple game, then order your own copy of Kingdomino, and send it to our international shipping professionals, and we'll handle the rest.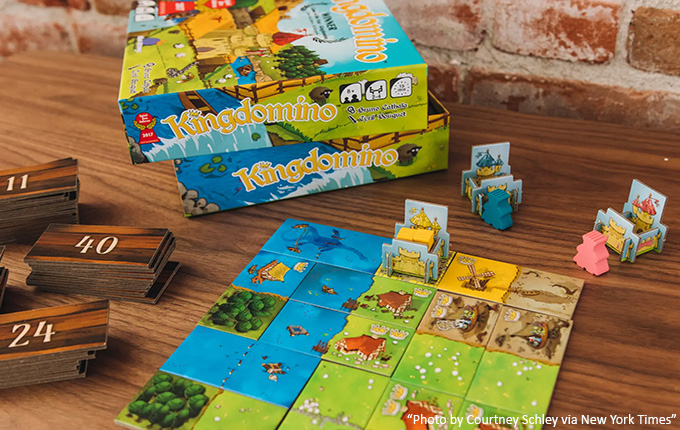 Final Thoughts
There are many online stores where you can find less-known yet exciting board games to revolutionize your game nights. Unfortunately, many of them don't ship internationally.
If you want to purchase a board game from a store that doesn't offer shipping to your location or you want to purchase from multiple stores without paying multiple overseas shipping fees, let our international shipping professionals handle it.
Shipito is a trusted company that offers business shipping solutions and international parcel forwarding services — we're here to help you get your hands on the latest and greatest products wherever you may live. We offer safe and secure shipping to over 220 countries and territories.
We offer Free and Premium accounts as well as a Shipito for Business account to best meet your shipping needs. Each account comes with different benefits, so be sure to check them out and find out what is right for you.
Still have questions? You can contact us via Live Chat Monday through Saturday 4 am at 6 pm Monday to Saturday and Sunday from 4 am at 3 pm Pacific Time. You can also reach us by email at support@shipito.com or by phone at +1 (310) 349-1182.
Sign up for a Shipito account today and start saving!