Sharing our recipe for success!
Baking is a great cooking technique for anyone to learn. It enables you to try out tasty new recipes, develop a new skill, and you can also be more in control over the quality of the ingredients and food you choose to eat.
We know that baking can be daunting, especially for those who are new to cooking. It often requires precise and accurate measurements. You should avoid eyeballing the measurement of ingredients and using improper tools. This often matters more in baking that it does in cooking.
Another exciting part about getting started is shopping for the baking materials and supplies you need. Depending on where in the world you live, you may have difficulty finding all the products that you need. This is where Shipito can help!
Shipito is an International Parcel Forwarding Service that ships to over 220 countries around the world. You can even save up to 80% on shipping cost when you take advantage of our Package Consolidation service.
Click here for more information on how Shipito can help you with your personal and business shipping opportunities.
The Baking Must-Haves
As with any endeavor, you should have the proper tools if you want to succeed at baking. We have created a list of Shipito recommendations for the top baking equipment you will need: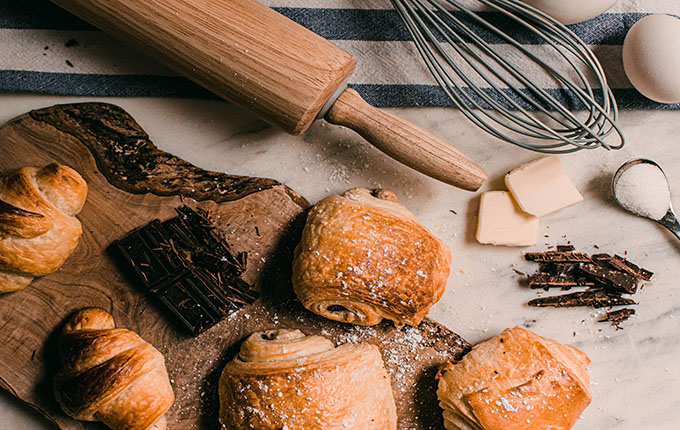 Baking Cookbooks
Baking cookbooks are essential for beginners. Although you can find baked goods recipes easily online, these cookbooks provide more comprehensive information. There are also books dedicated to aspiring bakers that teach fundamental baking techniques so that your confectionery creations come out perfect every time.
You used to have to visit a local baking supply store to find baking cookbooks but nowadays, it is faster and easier for you to shop for baking books online. Although everyone has different tastes, we recommend the Williams Sonoma Baking for Every Season book. It's a good all- around cookbook with over 125 recipes.
Electric Mixers
An electric mixer is one of the essential baking tools to have because it helps you combine ingredients with ease. If you plan on starting a baking business, it's best to invest in a stand mixer as early as possible. However, for small families, couples, or even single people, you can use a hand mixer to start if you're not ready to invest in one.
For a standing mixer, the clear and obvious choice is a KitchenAid Classic Mixer. While a little bit on the pricey side, you will never regret having a KitchenAid when you are baking. If you are looking for a more affordable option, we would recommend the KitchenAid 5-Speed Ultra Power Hand Mixer.
Baking Sheets
Baking sheets are versatile. They can be used for roasting vegetables and baking various baked goods, such as cookies, roll cakes, sheet cakes, and macarons. It's better to purchase heavy-duty aluminum ones since these distribute heat evenly and can withstand intense heat without warping.
For a good-quality and affordable baking sheet option, we recommend the Nordic Ware 3 Piece Baker's Set. These are cheaper than a lot of the other options you will find online but still retain their durability from the aluminum.
Measuring Tools
You should also have baking tools specifically for measuring. As mentioned above, baking requires precision and accuracy, especially when it comes to certain recipes. Measuring spoons and cups are must-haves, to measure ingredients of any size and type.
We recommend using the axinis World Stainless Steel Measuring Cups & SpoonsL as your go-to choice for measuring devices when baking. Again, these are a sleek, durable and affordable option to help you start baking.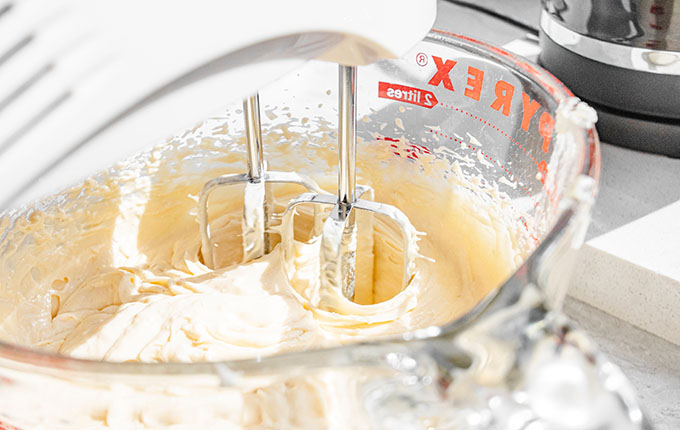 Rolling Pins
Some baked goods recipes won't explicitly say that you should use a rolling pin for flattening dough or marzipan. However, this tool can make your life easier, so make sure to keep one in your kitchen. It also doubles as a meat tenderizer. For a classier option, we recommend the Fox Run White Marble Rolling Pin.
If you find another rolling pin or other product that you want that isn't available in your country, Shipito is a package forwarding service that can help you buy them. Try our Assisted Purchase service for a hassle-free shipping experience. Simply tell us what you want to buy, and we will make the purchase in your behalf.
Cooling Racks
Cooling Racks are something that are easily forgotten when talking about baking. However, these racks are an important aspect of baking as it allows your baked goods to cooler faster, easier, and more evenly.
For a great cooling rack with lots of cooling space at an affordable price, we recommend the Wilton 3-Tier Collapsible Cooling Rack.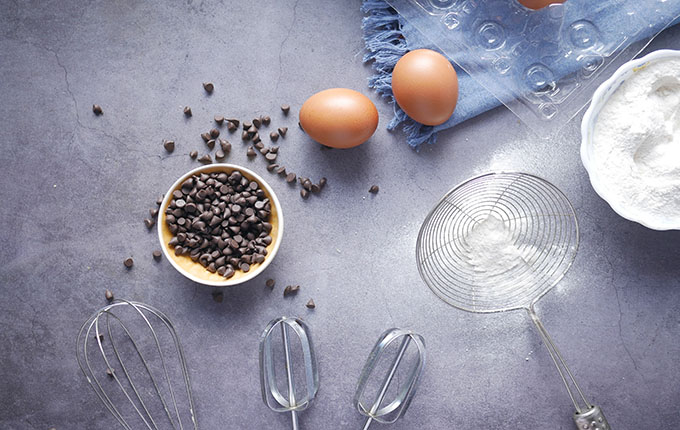 Spatulas
There are baked goods recipes that will instruct you to fold ingredients rather than mix them. To get the right consistency, you should use silicone spatulas. These tools are versatile and easy to clean. While it isn't hard to find silicone spatulas, we recommend this Silicone Spatula Set of 5, due to its price and variety in spatula sizes and shapes.
Sifter
Sifting Flour can help you break up clumps of flour, allowing you to measure more accurately and avoid having flour lumps in your cookies, cakes and other baked goods. Sifting flour also makes it lighter and easier to mix in other ingredients throughout the process.
Sifters are pretty cheap and easy to find. Either way, we recommend the Mainstays 3-cup Metal Flour Cranks Sifter.
Want to know how much your shipment will cost? Checkout the Shipito Shipping Calculator. Simply add the estimated dimensions, and weight and we will give you a better idea of what a package will cost to ship to your country.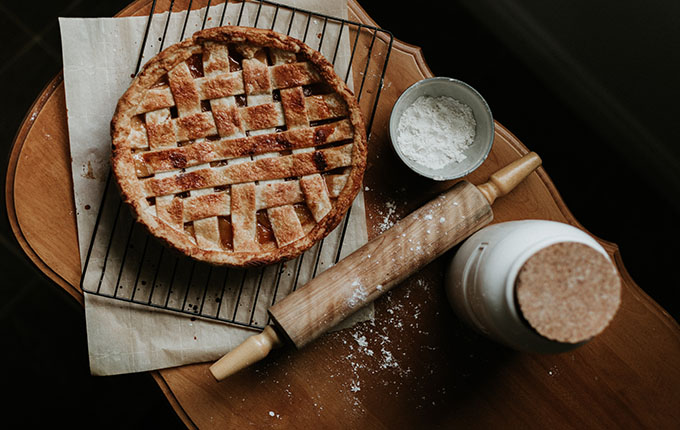 Baking Tips for Beginners
Nobody becomes an expert baker overnight. Fortunately, there are baking tips you can follow to ensure that your first few tries aren't as disastrous as you might imagine:
1. Start by Following Recipes Exactly
Following baked goods recipes by the book can't be emphasized enough. While you're still learning the art and science of baking, you should treat every instruction in the baking cookbook as a command, not a suggestion.
This means following the measurements and the order of mixing the ingredients. There's a reason behind the order of mixing ingredients as stated in the recipe, so follow it as if it's your first time making it.
2. Have the Right Tools
You need to have the basic baking tools in your arsenal to tackle various baking projects. Then, you can branch out to more specialized baking equipment, such as cake turntables and a baker's couche, if you so desire.
As your baking skills grow and your need for additional tools and products increases, Shipito is a great way to ship those things to you, no matter where in the world you live. Shopping for business purposes? Check out our Shipito for Business membership to see the benefits from being a business member.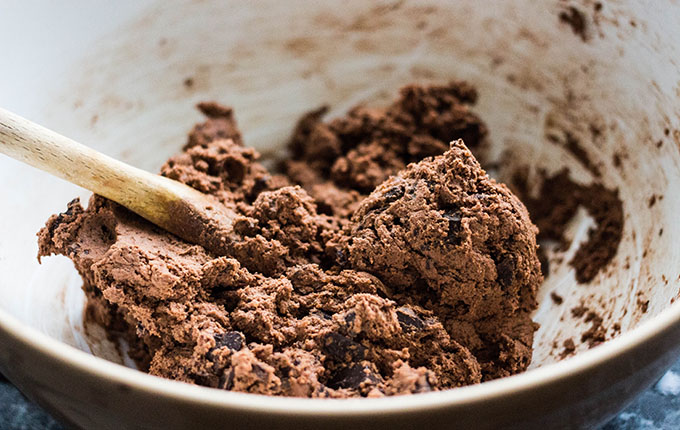 3. Be Mindful of Temperature
If a recipe calls for room temperature butter, give your butter time to cool outside of the fridge. Don't take the shortcut of melting it for a few seconds in the microwave and, worse, pouring it directly into your batter. It can have a huge effect on the texture of your baked goods.
For instance, the temperature of your butter when baking cookies can play a significant role in how cakey, flaky, and crispy your cookies will become.
4. Always Sift Dry Ingredients
Even if the recipe doesn't explicitly say you should sift the dry ingredients, you should do so to avoid clumps in your mixture. Sifting makes the ingredients lighter and easier to turn into a uniform mixture.
Common Baking Substitutions
There will be a time in your baking journey when you'll run out of ingredients or want to substitute healthier options. Take note of these common substitutions, but always be careful when experimenting with your baked goods:
Eggs
If you run out of eggs or are dealing with allergies, don't panic. There are several substitutes available that you may already have in your pantry. These include mashed bananas, applesauce, yogurt, ground flaxseed and water. Alternatively, you can purchase vegan or specially-made egg substitutes online or in certain grocery stores.
Butter
Although butter is an essential baking ingredient, you might run out of it and have no time to buy more in the supermarket. Fortunately, you can easily replace butter with coconut oil, margarine, or lard using the same measurement. If the recipe calls for salted butter, just add ½ teaspoon of salt for 1 cup of the butter or its alternative.
Buttermilk
The natural acidity of buttermilk makes it a vital ingredient if you want a light and tender finish without incorporating additional fat into your mixture. It can be used for things like pancakes, biscuits, and cakes.
You can achieve the same tartness using plain yogurt. Make sure that it's not Greek yogurt. Another way is to use one cup of milk and one tablespoon of cider vinegar or lemon juice.
Cake Flour
Cake flour can be replaced with all-purpose flour and cornstarch. If you need one cup of cake flour, you can swap it by placing two tablespoons of cornstarch in a one-cup measuring cup and filling it up with all-purpose flour.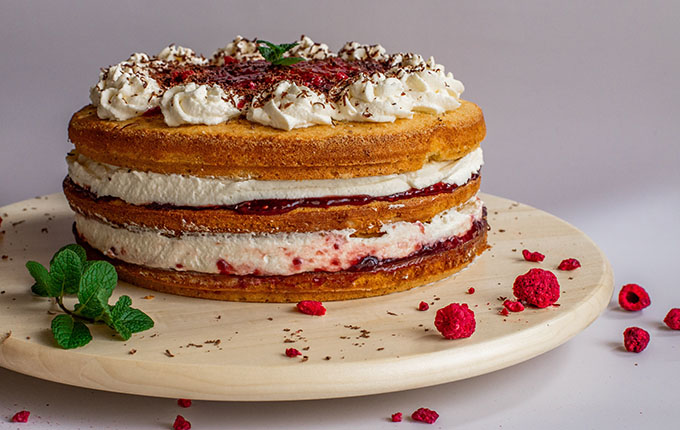 Cream of Tartar
Cream of tartar is useful for stabilizing whipped egg whites, preventing sugar from crystallizing, and facilitating the leavening of baked goods. Lemon juice is a common substitute for this ingredient. White vinegar, baking powder, and yogurt are other alternatives, but these may affect the taste of your baked goods.
Half-and-Half
Half-and-half is a great way to improve the texture of your baked goods. If you need ½ cup but don't have it, you can replace it with ¼ cup milk and ¼ cup cream or ½ cup of non-dairy coffee creamer. It will still add richness to your cakes, pies, and quiches.
Sour Cream
Plain yogurt is the best substitute for sour cream that's used in cheesecakes, pies, and frostings. You can use the same measurement, so if a recipe calls for ½ cup of sour cream, you can swap it with ½ cup of yogurt.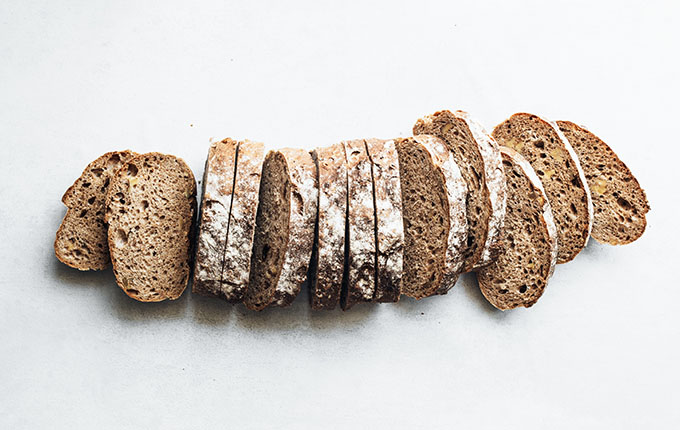 Takeaway
With perseverance and determination, you can perfect your baking skills in no time. Just make sure to equip yourself with the right tips & tools to make your life easier.
Follow these tips can also increase your chances of success. In addition, knowing the common substitutions can be useful if you find yourself running out of an ingredient (or two) in the middle of baking. Either way, try to stick to the recipe as much as possible!
Thankfully, you no longer have to worry about hard-to-find items in your area because you can order them online internationally and have them shipped to your home with Shipito. Shipito will deliver your package(s) directly to your doorstep with fast and affordable rates.
Have questions? Feel free to reach out to us. You can contact us via Live Chat Monday through Saturday 4 am at 6 pm Monday to Saturday and Sunday from 4 am at 3 pm Pacific Time. You can also reach us by email at support@shipito.com or by phone at +1 (310) 349-1182.