Dress for Success
As you grow older, your wardrobe is going to have to grow with you. You may find yourself getting invited to more formal events or simply wanting to look more professional in general. Whatever the case, it's important to know what kind of dress clothes are available for men, and how to wear them well.
You don't want to attend a formal event only to find out that you're underdressed. Likewise, you don't want to look like you're trying too hard when you're going into the office.
Shop and ship clothing with a reliable package forwarding company, like Shipito. With Shipito, you'll save time and money on all your international shipping needs. We ship to over 220 countries around the world and will have your packages delivered quickly and affordably.
For more information on how Shipito can help you with your personal and even business-related shipping, click here.
Here are a few essential dress clothes for men that you should have in your closet.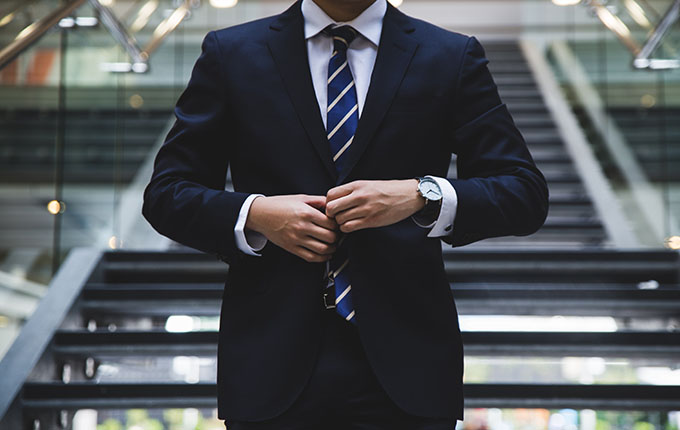 Dress Shirts
Men's dress shirts are one of the most basic pieces of clothing in a man's wardrobe. It's a garment with a collar and a full-length opening at the front, which is usually buttoned. Dress shirts are made from a variety of fabrics, including cotton, linen, and polyester.
You should have a few in your closet to rotate through. When choosing a dress shirt, it's important to find one that fits well. The shoulders should fit snugly, and the shirt should taper at the waist. You don't want it to be too baggy or too tight.
It's also important to choose a color that compliments the pants or jacket you are wearing. If you're not sure which colors work best for you, it's always safe to stick with neutral shades like white, blue, or gray. You can find many different shirt colors and options at stores like Macy's , Men's Warehouse , and even Amazon .
You may find shirts that you really like that aren't sold in your country. If and when these moments arise, we suggest you take advantage of Shipito's Assisted Purchase service.

Simply tell us the product you want, send us the link, and we will purchase it for you, charge it to your account, and deliver it right to your doorstep.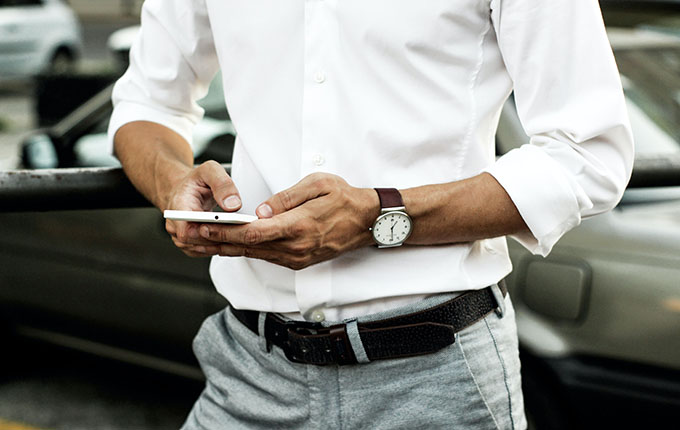 Pants
Aside from dress shirts, you also need smart pants to create a proper dress look. Tailored trousers in wool or cotton are ideal, and you can choose between a variety of colors and styles to suit your own taste.
Additionally, they should be in a light color if you're wearing them during the day, or a darker hue for evening events.
The pants you choose should fit you well. They should also sit at your natural waistline and not be too loose or too tight. If you're not sure what size to go for, always err on the side of caution and go up a size rather than down.
If you're going for a more casual look, then chinos are also acceptable in a lot of situations. Just make sure they're not worn too hard, torn, or scruffy.
If you are looking for a good new pair of pants whether they be dress pants, slacks or even chinos, we recommend checking out stores like Banana Republic and Nordstrom.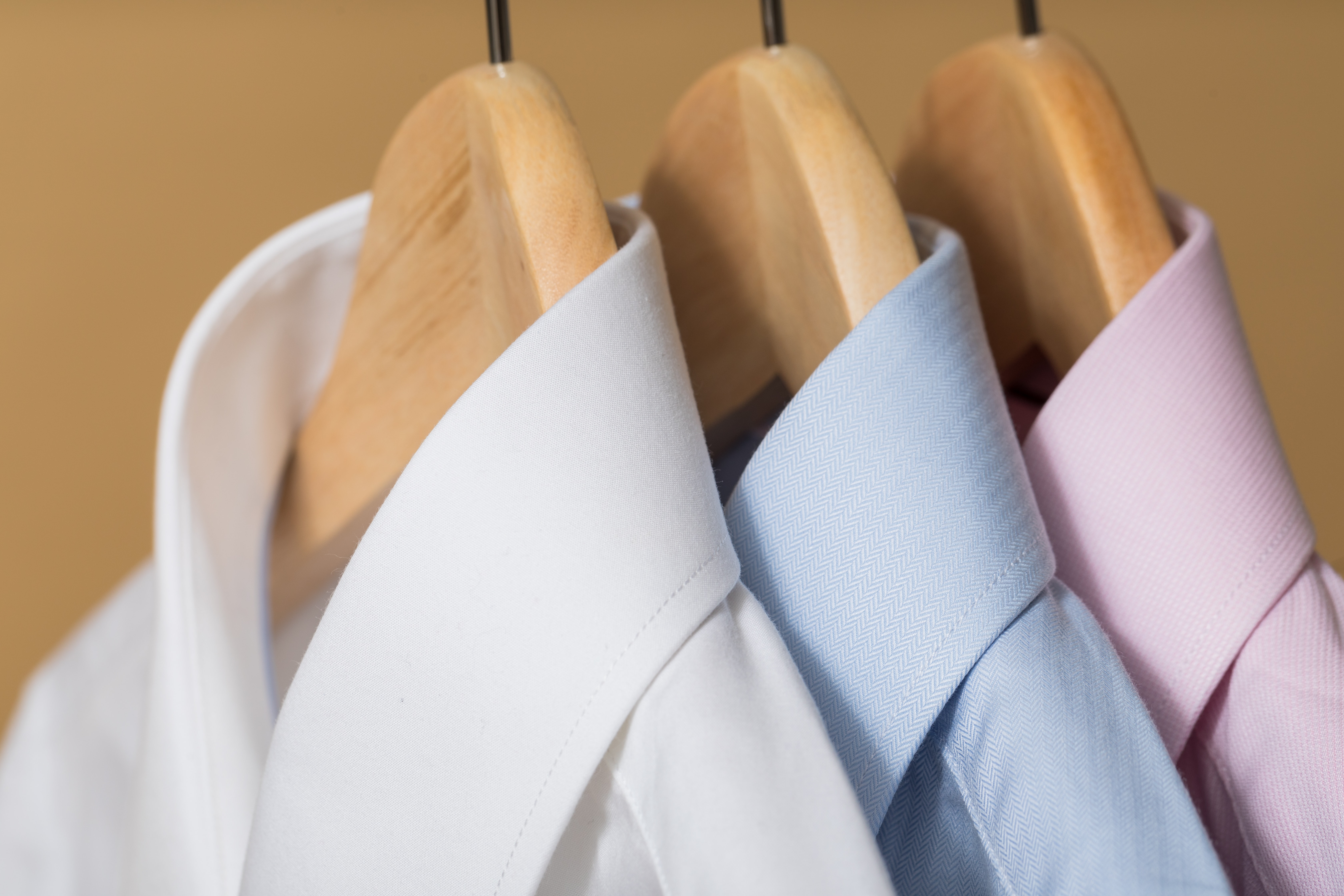 Shoes
You should have at least one good pair of dress shoes in your closet. Shoes are an important part of any outfit, and they can make or break your look. There are many different types of dress shoes available, so it is important to choose the right pair for the right occasion.
The most important thing to remember when choosing dress shoes is to make sure they are comfortable. You will be wearing them for long periods of time, so it's essential that they do not rub or pinch your feet. It is also important to choose a shoe that fits your foot well; you should be able to wiggle your toes without the shoe feeling too tight.
There are many different styles of dress shoes available, so you should have no trouble finding a pair that suits your taste. The most popular style is the oxford, which is a classic look that can be dressed up or down. If you're looking for something more formal, consider a pair of black lace-up shoes. For a more casual look, brown loafers or slip-ons are a good option.
Again, some of the best places we recommend for dress shoe shopping would be places like Men's Warehouse and Macy's.
If you buy multiple pairs of shoes or buy items from different stores, Shipito can help you save up to 80% on your overall shipping fees. If you have multiple packages that need combining into one, we suggest you try Shipito's Package Consolidation service. It is generally the best way to save money on shipping.
Socks, Ties, & Belts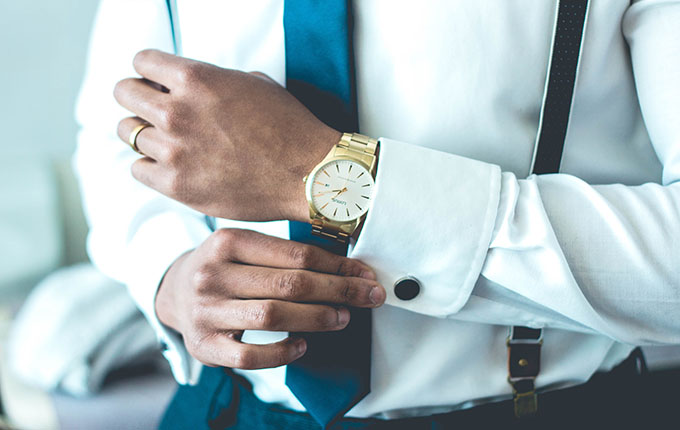 Elevate your outfits with good accessories. Purchasing Men's dress socks from places Amazon are a great way to add a pop of color or pattern to your look. If you're wearing a suit, make sure your socks are long enough so that they don't show any skin even when you're sitting down.
On the other hand, ties should complement the shirt you're wearing and the suit you have on. Choose a tie that's the right width for your lapels and the knot should be proportional to the size of your collar. You can find both traditional and clip-on ties online for decent prices with a lot of color and pattern options.
As for the pattern, it's best to keep it simple. A striped tie or a solid color tie will always look good. If you want to add a bit of personality to your outfit, you can choose a tie with a small pattern or design. Just make sure that the pattern is not too busy or else it will be overwhelming.
Belts should always be worn and should always match the color of the shoes you are wearing. This accessory is important because it pulls the whole look together. The width of the belt should be in proportion to the width of your pants. A general rule is that the belt should be about half as wide as your pant's waistband. Walmart has a great selection of cheap but sturdy belts.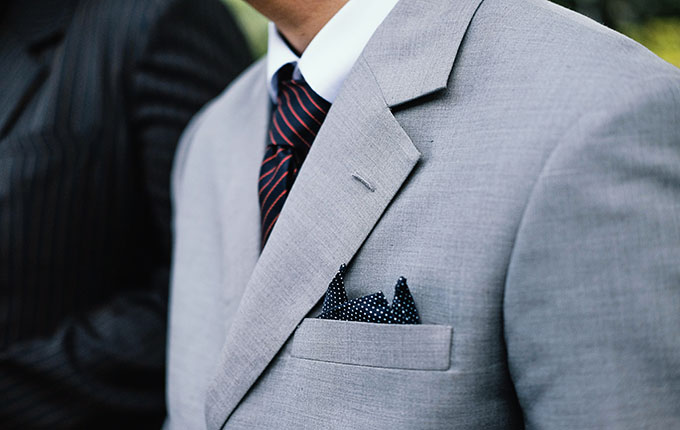 Suits
Suits are your piece de resistance when it comes to dressing up. You should have at least one suit, which you can tailor to fit you perfectly, in your wardrobe. This way, you're always ready for a wedding, job interview, or other formal occasion.
A suit consists of a blazer or coat, trousers, and a waistcoat or vest; all pieces that can be mixed and matched to create different looks. When opting for a suit, ensure the jacket fits well on the shoulders and is nipped in at the waist to create a V shape. The trousers should also sit comfortably on the hips, with a slight taper towards the ankle.
When buying your suit, make sure that it's made of wool or another natural material that will breathe well and keep you comfortable in warm weather. You'll also want to choose a neutral color like black, charcoal, or navy; these colors will never go out of style and they're versatile enough to be worn with almost any shirt and tie combination.
The king of suit retailers and the place we recommend most for suits is Men's Warehouse.
Do you want to get a better idea of what these things will cost to ship? Checkout our Shipito Shipping Calculator for a quick, easy, and accurate estimate.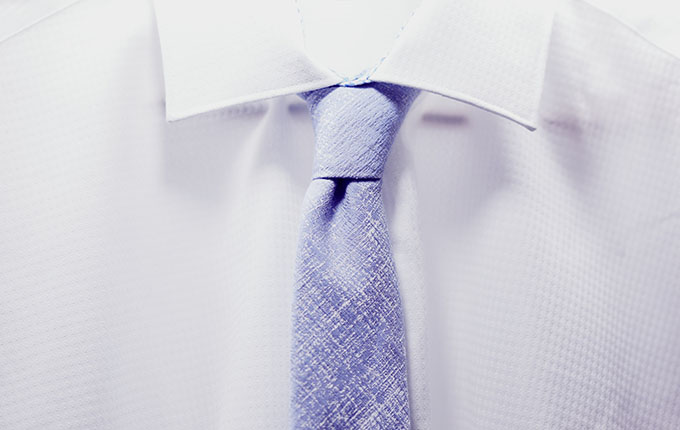 Conclusion
Men's fashion might seem straightforward, but there are actually quite a few nuances when it comes to men's dress clothes. You just have to experiment and get to know what feels and looks good.
The clothing listed above are essentials that every gentleman should have in his wardrobe. With these items, you'll be able to put together a versatile collection of looks that will take you to the office or a formal event without breaking a sweat.
Shipito's international parcel forwarding service allows anyone to shop from American & other international shops and have it shipped directly to their home address. Our international mail forwarding service will simplify your shipping logistics and save you time and money.
Sign up for a Shipito account today to start saving and shipping your packages all over the world.
Still have questions? You can contact us via Live Chat Monday through Saturday 4 am at 6 pm Monday to Saturday and Sunday from 4 am at 3 pm Pacific Time. You can also reach us by email at support@shipito.com or by phone at +1 (310) 349-1182.