Tips for Lunar New Year Shopping
Lunar New Year, or the Chinese New Year, is a time of joy and celebration. For shoppers and gifters, it's a time of joy and cultural exchange. The Lunar New Year is celebrated in many countries around the world where significant Chinese populations reside, and it's a great opportunity to show your appreciation and respect for the holiday.
2023 is the Year of the Rabbit and to mark the occasion, we'll talk about a few things to keep in mind when shopping for gifts and sending them to friends, family, and loved ones.
As you shop, keep in mind that shopping and shipping around the world are a lot easier when using the right package forwarding company. Shipito's world-class parcel forwarding services ensure that your packages are delivered with fast shipping speeds at affordable rates.
Shipito also includes other services including Package Consolidation , Assisted Purchase , a free Shipping Calculator , and more!
Click here for more information on how Shipito can help you start saving on all your package forwarding needs.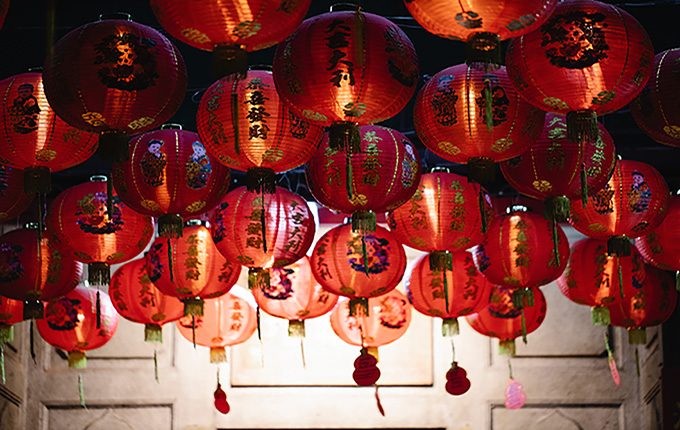 Best Gifts to Give During the Chinese Lunar New Year 2023
Wondering when the Chinese New Year will be celebrated in 2023? It is set to be celebrated on January 22, 2023. With that date closing in, let's look at some great gift ideas for the Chinese New Year 2023.
Fruit Baskets: Fruits are a popular gift to give during the Chinese New Year. They're seen as symbols of abundance, prosperity, and good health. A basket full of oranges or tangerines is sure to be appreciated by your loved ones!
Tea: Tea packets are a great way to send some warmth and joy during the Chinese New Year. Many people enjoy a cup of tea in the morning or evening, so gifting them a set of their favorite type of tea is sure to be thoughtful.
Home Supplies: Kitchen supplies, such as a rice cooker or dinnerware, make for great gifts. These items may cost a bit more than other gifts but are sure to be appreciated and used for years to come.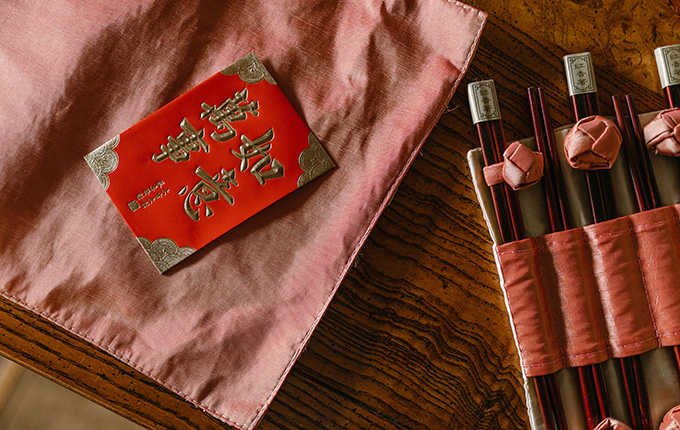 Things To Know About Gift-Giving During Chinese New Year
There are a few things to keep in mind when it comes to gift-giving during the Chinese New Year.
Select the right colors: Unlike normal gift-giving, it's important to keep in mind the colors associated with the holiday. Red, yellow, and gold are traditional colors that represent luck and prosperity and should be chosen whenever possible.
Give new year gifts in the right numbers: Numbers are very important during the Chinese New Year and it is customary to give gifts in odd numbers. Eight is the luckiest number in Chinese culture and four is considered unlucky. When choosing a gift, make sure to pick something with an odd number of items or in multiples of eight.
Use two hands when receiving and giving gifts: This is a custom of politeness and respect when it comes to gift-giving. When receiving or giving a gift, the customary way is to use both hands.
Use new and crisp money for red envelopes: Red envelopes are a popular way to give money as a gift during the Lunar New Year as old money is considered a sign of disrespect.
Always start presenting gifts to the oldest person in the room first: It's a sign of respect to present gifts to the oldest person in the room first, and then proceed clockwise from oldest to youngest.
Best Practices During the Chinese New Year 2023
Plan Ahead
Just like any other festival or event, retailers and brands take advantage of the extra demand for specific items during the Lunar New Year season. To make sure that you get gifts and other essentials before they go out of stock, plan to get your items early. Having a list of people that you're gifting to, and the types of items that you'd like to get for them can also help.
Online stores tend to post upcoming sales and discounts a few weeks in advance so make sure to visit their websites and sign up for their newsletters to stay updated on upcoming sales that'll help you get the most out of your shopping budget.
Use the Best International Mail Forwarder
Using an international mail forwarding service, like Shipito, can make your Lunar New Year shopping easier and stress-free. If you are planning to purchase items from international retailers, Shipito can help you consolidate multiple orders and ship them to your destination country.
Plus, our team of experts will make sure that your items comply with international regulations. You'll also have access to our tracking system so you can easily keep an eye on your packages. Our mail and international parcel forwarding services will make your shipping process more efficient and economical for any business.

Sign up for a free Shipito account today to get started!
Shop Early
If you're shopping for Lunar New Year gifts, it's best to shop for them early. International package forwarding services can help you get your items quickly, but even so, having a few extra days for delivery is always helpful. You can also add items to your cart ahead of time and wait for sales, that way you have everything you need when the sales start.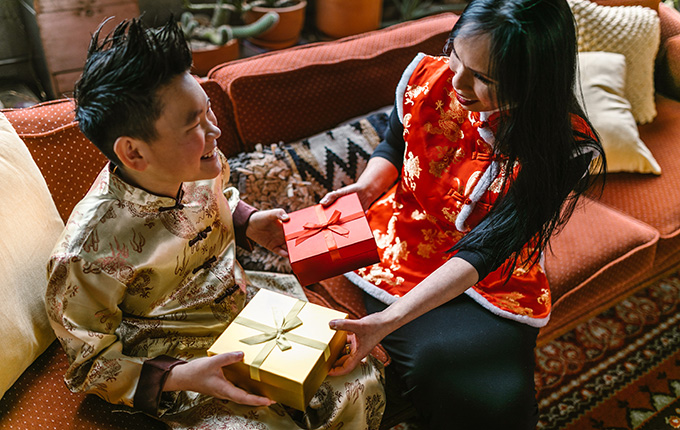 Shop at Reputable Stores
Now, to make sure that your Lunar New Year gifts arrive on time and in perfect condition, it's important to shop at reputable stores. Do some research to make sure that the stores you're buying from are trustworthy. Check customer reviews, read their return policies, and most importantly check the payment options they offer.
Consider Purchasing a Lunar New Year Gift Basket
Gift baskets are the equivalent to getting someone a gift card. If you're not sure what to buy, consider purchasing a Lunar New Year gift basket. It's generally a safe option that everyone is happy to receive. These baskets typically include a variety of traditional foods and gifts, making them a convenient and thoughtful gift option.
This will not only save you time but also enable you to stay within the Lunar New Year traditions of gifting as these baskets often include items that are popularly gifted during the season.
Don't forget the red envelopes (Hóngbāo)
We mentioned this earlier, and because it is so important, we will mention it again. It is customary to give gifts of money, often in red envelopes, to children and elderly people during the Lunar New Year.
Be sure to pick up some red envelopes to include with your gifts. We recommend picking up these Year of the Rabbit red envelopes. Chinese superstition says that giving out red envelopes will bring good luck and blessings to the giver. Money is seen as a symbol of good wishes and luck, making it an ideal gift for the Lunar New Year.
Use a Shipping Calculator
If you're ordering from international retailers and need to ship your gifts, we suggest giving our free shipping calculator a try! It can help you better understand how much something will cost to ship to different parts of the world. Your free estimate will include delivery times and costs, which you can use to compare different shipping providers. This can help you find the most cost-effective option for your needs.
If you are a small-medium sized business owner, then check out our Shipito for Business membership. It is an excellent shipping option that includes a wide variety of added benefits Returns Management solutions, pick and pack services, and access to the Shipito API.

We have a transparent membership and pricing level that covers virtually any size of shipment. We help businesses streamline their shipping needs and save money on international delivery.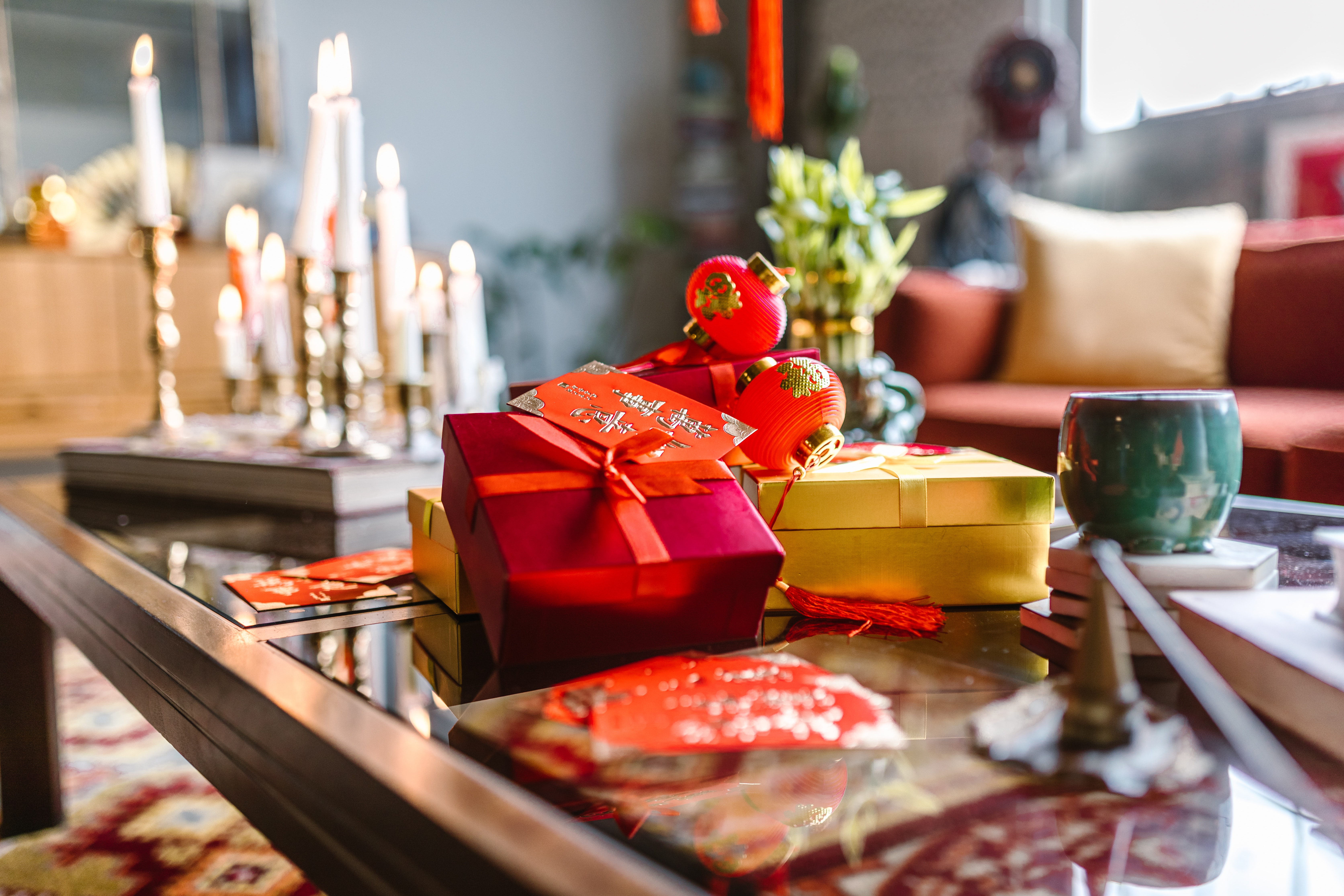 Final Thoughts
When shopping for Lunar New Year gifts, it's important to have things figured out before the big day. This will ensure that your gifts arrive on time and you don't miss out on sales or promotional offers.
All you need to do to get started is sign up for a Shipito account. We offer Free and Premium accounts as well as our Shipito for Business membership for those with small to medium sized businesses.
We have experienced staff and the latest shipping technologies that will help you save time and money on international delivery. If you have any account questions or need help making a purchase, please feel free to contact us & our multilingual Customer Service via Live Chat. You can also email us at support@shipito.com or call us at +1 (310) 349-1182.
Happy Chinese New Year!