Top Summer Fashion for the Whole Family
Summer is the perfect time to let your hair down and break out your fun and funky summer clothes. While there are always some classic summer staples that we all rely on, each year brings new fashion trends to consider as well. If you require an overhaul to your summer wardrobe or just want to add a few trendy pieces, don't worry — we've got you covered!
Whether you're looking for something new to wear to the beach or a cookout, we are sure you will find something on this list of summer fashion trends. By having a few of these key items in your wardrobe, you are sure to stay stylish all season long!
When shopping online, it's important to work with a company you can trust. Shipito is an international package forwarding company that specializes in helping you shop and ship your packages right to your doorstep with a fast shipping and affordable rates.
Click here for more information on how Shipito's international parcel forwarding service can help you with all your personal and business shopping needs!
To get an insight into what you can expect for summer fashion this year, take a closer look at the following guide on our top summer fashion trends.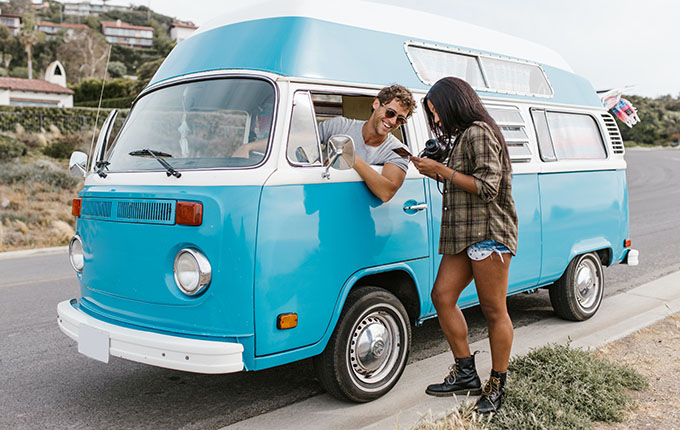 Summer Fashion Trends
There are plenty of fashion trends that are popular with the whole family. That means you can shop for new summer clothes for everyone at once! The great thing about shopping for summer clothes are the deals!
Many stores mark down their prices on summer items as the season comes to an end. So, if you start shopping early enough, you can snag some great clothing items at a fraction of the cost!
With an international parcel forwarding service, you can have all of the latest fashion trends delivered right to your door. By following these trends, you can enjoy summertime while staying stylish and on budget.
Once you have discovered an item that matches your style, a service like Shipito that will assist you in having it delivered to your place, wherever you are in the world. Sign up today to get started!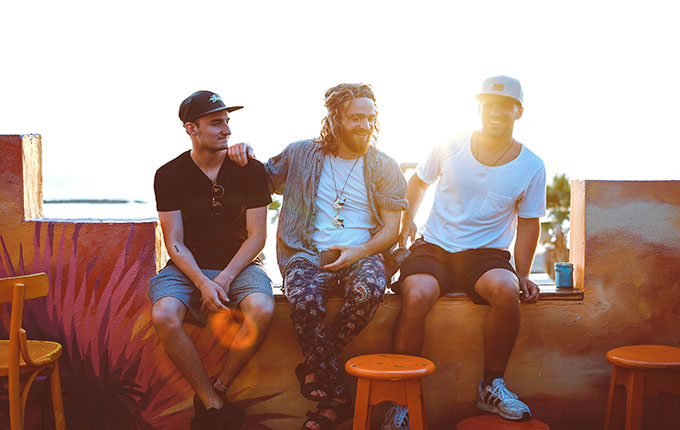 Men's Summer Fashion
Get Casual With Men's Casual Shorts
Looking for a great pair of shorts to take on your summer vacation? Look no further than LTIFONE Men's Casual Shorts. Made with a lightweight and breathable fabric, these shorts are perfect for hot summer days and nights.

The slim fit design gives you a polished look, while the two front pockets provide storage for your essentials. Whether you're hitting the beach or just running errands around town, these casual shorts will keep you cool and comfortable all day long.
Get Stylish With Men's Short Sleeve Polos
Looking for a stylish and comfortable polo shirt? Check out the Men's short sleeve polos from Gap. These shirts come in many different colors and feature a relaxed fit, perfect for any casual occasion. Don't go another day without this essential piece of clothing — order these Men's short sleeve polos from Gap today!
Cool Summer Fashion Men's Pants
The Men's Wrangler pants are lightweight and breathable, making them perfect for warm weather. The slim fit is flattering and stylish, and they come in four different colors. Whether you're wearing them to the office or a summer party, these pants will keep you cool, comfortable, and looking good all day long.
Pair these Men's Wrangler pants with a T-shirt or polo for a relaxed, casual look. Or dress them up with a button-down shirt and blazer for a more formal look. No matter how you wear them, you'll love these pants as they are the perfect summer pants! Order your pair today and be ready for anything this summer!
Having trouble purchasing these or any other items? Shipito is here to help! Try our Assisted Purchase service to make your shopping and shipping process a breeze. Simply tell us what product(s) you want, how many you want, send us a link and we will make the purchase for you and charge it towards your account.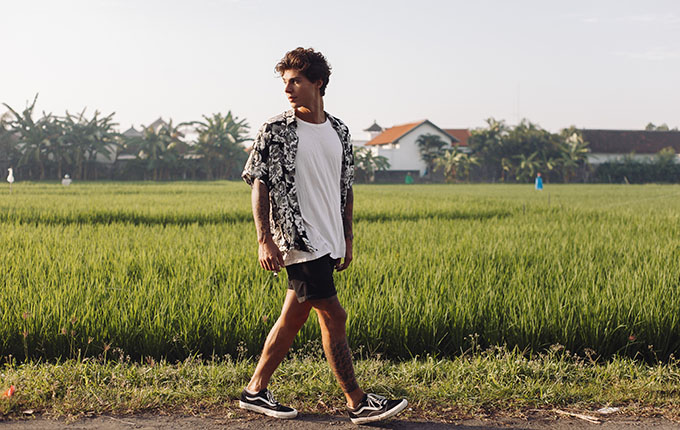 A Relaxing Fit With Men's Elastic Waist Casual Jogger
The iWoo Men's Cotton Linen Pants Casual Jogger is perfect for a lazy day spent at home or a more casual day out. The relaxed, comfortable fit and the soft fabric make these pants a go-to choice for any activity or situation. The elastic waistband ensures a snug, comfortable fit, while the drawstring provides adjustability and convenience.
Whether you're lounging around the house or out running errands, these pants will keep you feeling your best so you can focus on enjoying your day. Try a pair of iWoo Men's Cotton Linen Pants Casual Joggers today.
Summer Outfits for Women
Women's Floral Crop Top for All Occasion
This fun and flirty summer outfit is perfect for any occasion. The crop top features a pretty floral print that can perfectly match with any pair of jeans. Dress it up or down with your favorite accessories for a look that's all your own. You can't go wrong with this women's summer fashion outfit!
Made from soft and comfortable fabric, this set will keep you cool and stylish all season long. Add this Women's Loliuicca Floral Low-cut Crop Top to your wardrobe today and enjoy the good times ahead!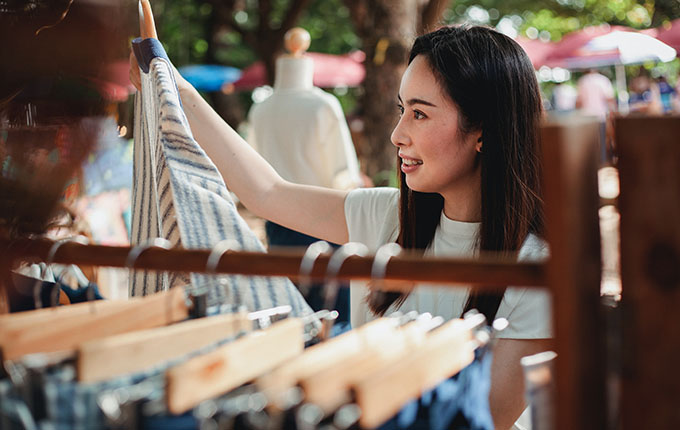 Look Classy With This Summer in Lightweight Blouses & Shorts
This Ruffle V Neck is perfect for a summer day. The comfortable, relaxed fit of the top will keep you feeling comfortable all day long. Pair it with shorts or pants while the stylish print and high split maxi skirt will have you looking your best.

Combine this shirt with some sandals and a sun hat for a perfect look for hot weather. Whether you're headed to the beach or just out running errands, this Ruffle Blouse V Neck helps keeps you cool and comfortable all day long.
The Perfect Outfit for Your Next Summer Party
This casual tee is perfect for summer! The one shoulder tee is made from a lightweight fabric set perfect for hot weather! For a relaxed and fun look, pair with sandals and sunglasses. This can look good with shorts, pants, and even a skirt. Find the perfect one for you! Order your Women's Casual Tee Tops today and enjoy summer in simple style!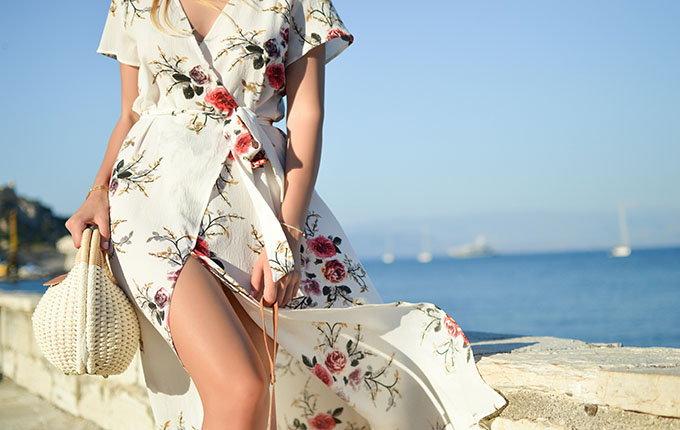 Add Some Fun With Women's Sleeveless Sundresses
Looking for a summer outfit that will make you look and feel amazing besides women's summer shirts? Look no further than these Sleeveless Spaghetti Strap Sundresses! These dresses are made from lightweight, high-quality material that help you look amazing and stay cool at the same time.
They also come in solid colors and floral patterns with a tiered ruffle hem for that extra bit of style and flare you are looking for. Try on these YATHON Sleeveless Sundresses today and dance the night away at your next big summer event!
Buying clothing from multiple stores? Save up to 80% on your total shipping costs by consolidating multiple packages into one before shipping out to your home address. Take advantage of Shipito's Package Consolidation service today and start saving!
Kids Summer Outfits
BINIDUCKLING T-Shirt and Shorts
This kid tee is a perfect outfit for your little one to wear on the hot summer days. Made of high quality and breathable fabric, this outfit will keep your child cool and comfortable all day long. The cute designs on the shirt and shorts will make your child look stylish and adorable.

So, don't wait any longer; order your BINIDUCKLING T-Shirt & Shorts combo now and let your child enjoy summer in style and comfort!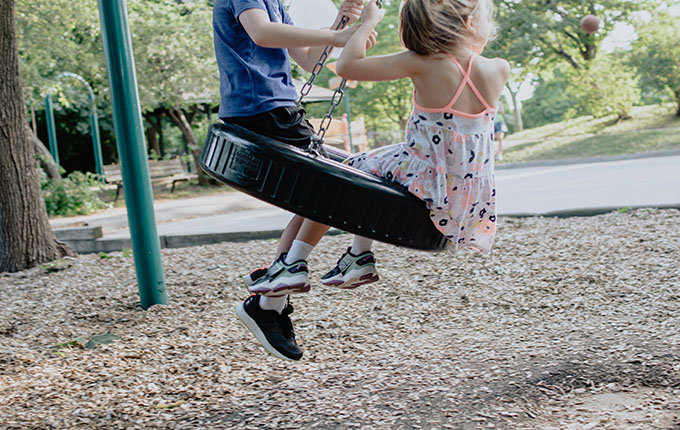 Romwe Girl's Crop Tops with Floral Belted Short Set
You look fashionable and your daughter should too! Dress her up in style this summer with Romwe Girl's Summer Two Piece Twist Front Crop Tops with Floral Belted Short Set. The crop tops feature a fun twist front design and are made of soft and comfortable fabric. The floral belted shorts complete the look and add a touch of feminine flair.
This outfit is perfect for any summer occasion, from a day at the beach to a party in the park. They are also machine washable, so you can keep them looking new all season long. Your child will love wearing this stylish outfit all summer long, so grab yours today and see the difference!
FSHAOES Little Girls Sleeveless One Piece Romper & Jumpsuit
Dress your little girl in style with this adorable sleeveless one-piece romper & jumpsuit. The loose fit and ruffled leg pants make it a comfortable and stylish choice for any summer outing.
The pockets add a touch of practicality, making it the perfect choice for a busy day out and about. This romper and jumpsuit are a must-have for your child's summer wardrobe. Made from high-quality materials, this outfit is sure to keep your little one looking fashionable all season long. So cute and so comfortable, she will love wearing it every chance she gets!
What are you waiting for? Join the romper party by getting her the FSHAOES Little Girls Sleeveless One Piece Romper & Jumpsuit .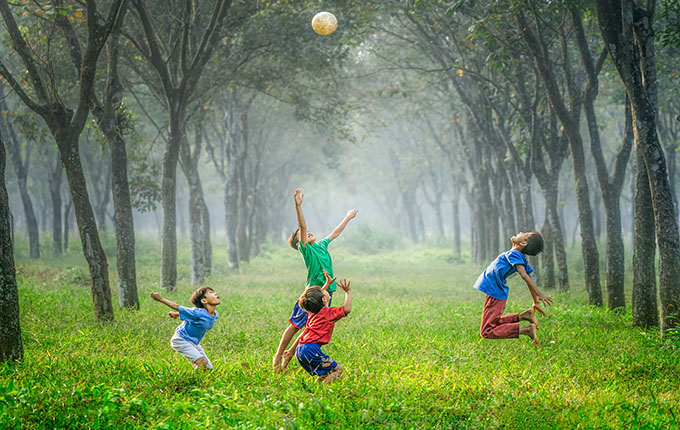 WOBIG Hawaiian Shorts
This adorable toddler boys' Hawaiian shirt and shorts outfit is perfect for summer! The shirt is printed with a festive island pattern, and the coordinating shorts are made from soft and comfortable cotton. They're both comfortable and stylish, making them perfect for any special occasion or just playing around on a hot day. Your little one will love wearing this fun set!
Buy the WOBIG Toldder Baby Boys Hawaiian Outfit and say Aloha to summer!
Conclusion
Now that you know a little bit more about what's trending this summer, it's time to start shopping for your new seasonal wardrobe. Be sure to keep an eye out for these popular items, and enjoy looking your best all season long!
At Shipito, we provide a full-scale international mail forwarding service to make sure you can get your hands on the latest fashion trends no matter where you are in the world. With our business shipping solutions, you can shop online at any US store and have your purchases delivered right to your doorstep — regardless of where you live!
Sign up for a Shipito account today and start saving on your next summer purchase!
Still have questions? You can contact us via Live Chat Monday through Saturday 4 am at 6 pm Monday to Saturday and Sunday from 4 am at 3 pm Pacific Time. You can also try reaching us by email at support@shipito.com or by phone at +1 (310) 349-1182. We are looking forward to helping you with all your international shipping needs!