Versatility in footwear
Boots are one of the most versatile types of shoes. You can wear them casually, for work, or for exploration! They're built for the best in comfort, protection, and style, so you can never really go wrong with a nice pair of boots.
Worried about shipping to your country? We've got you covered. Shipito is an international package forwarding company that can ship items from almost any store in the USA directly to you, quickly and affordably!
We are able to get these packages to you through our international parcel forwarding services. Click here for more information on how Shipito can help you in your personal shipping. You can also find more information on our business shipping solutions here.
Let's jump in to the list of our top picks for work boots, cowboy boots, hiking boots, and everyday boots for both men and women!
Top Picks for Work Boots and Western Boots
Whether you're wearing your boots for comfort, protection, or style, we have options for everyone! This list contains solid options the best work boots, western boots, and everyday boots offering a fashionable edge for every place and situation.
Men's Work and Western Boots: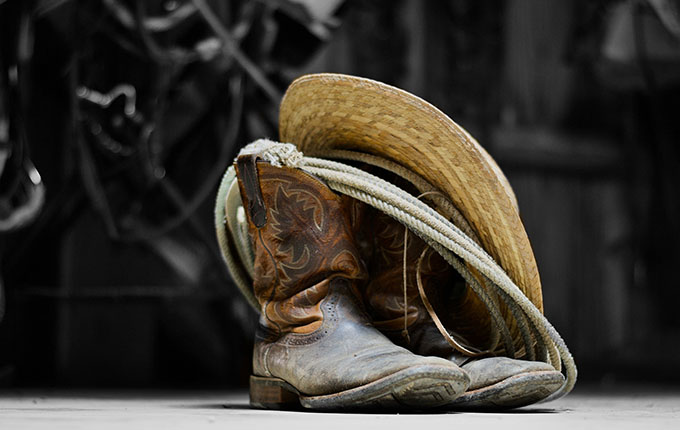 Justin Men's Buster Boots
If you are looking for a taller pair of boots that are made from high-quality cowhide and are sold at an affordable price, we recommend these Buster boots by Justin. These boots offer a cozy and comfortable vibe with their round-toe design, leather soles, and classic finish.
The highlights of the design are its subtle details, such as the beige seams and collar trim. It's built to be the perfect fit with its cushioned insole supports and a unique design that makes it stand out in a simple but efficient way.
Ariat Men's WorkHog XT Cottonwood Work Boots
Ariat International provides every modern cowboy with a pair of their ideal boots. They're one of the top brands for boots of all styles and purposes. You can't make one of these lists without them! Try these Ariat WorkHog XT Cottonwood Word Boots if you are looking for a pair of square toe, durable and attractive boots.
They come in three shades of brown: Brown Oiled Rowdy, Distressed Brown, and Dark Earth. This pair of Ariat men's boots are detailed with a unique stitch pattern, crafting a pair of boots that provide you with comfort and durability all throughout your workday.
Corral Men's A3302 Boots
For a distressed, classic looking Western boot, we recommend the A3302 Boots from Corral. They are hand-sanded and crafted by over 90 artisans. It is a pair of square-toed boots created from premium cowhide.

They come in a light shade of brown, embroidered with elegant designs to enhance their comfortable and fashionable finish. Best of all, they are sustainably and ethically made.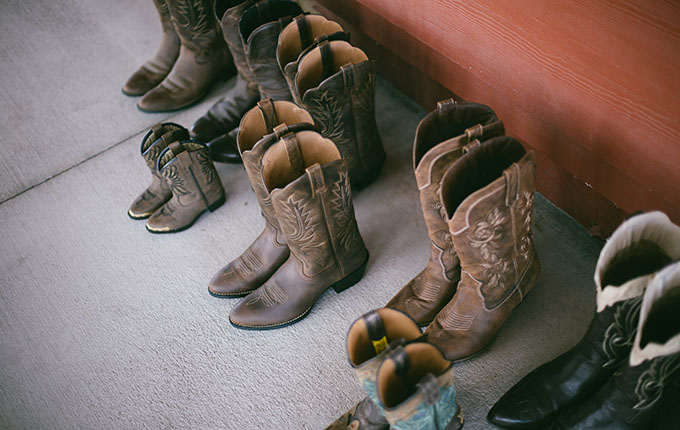 Ariat Groundbreaker Chelsea Square Toe Work Boot
Maybe cowboy boots aren't really your style. If that sounds like you, feel free to try the Ariat Groundbreaker Chelsea Work Boots. These are one of the most popular options in the brand's selection of work boots. They're clad with a unique square-toed design and topped off with a waterproof finish. Plus, no need to waste any time lacing them up.
These boots are the slip-on type and only come up to the ankle. Take them off and put them back on, with no delay and no hassle. They're convenient, comfortable, and classy; an ideal pair of boots for a diverse workday at the office or out in the field.
Men's Waterproof Wedge Soft Toe Boot
Like Ariat, Carhatt offers some of the most comfortable work boots on the market. This pair of Carhartt Waterproof Wedge Boots are known for their durability. These boots provide ample support for anyone who uses them, through their high-grade leather and durable rubber outsoles.
They are built for maximum comfort in mind. The material is fully breathable and lightweight despite its reliable build.
If you see anything you like, don't hesitate to add it to your cart! Shipito has all of your shipping needs covered, even if you're outside of the U.S.A. We offer several International Mail Forwarding services to help improve your shopping and shipping experience. Try our Fast Mailout, Package Consolidation and Assisted Purchase services today!
Women's Work and Western Boots
Ariat Women's Heritage Round Toe Western Boots
These Ariat Heritage Women's Cowgirl Boots are an amazing addition to your wardrobe and are Shipito's suggested boots for spicing up any outfit. They come in seven unique colors, ranging from bright and vibrant shades to versatile colors that can suit any style.
They are made from 100% leather and equipped with rubber soles for stability and balance. They are accented by lovely, stitched details, making the design pop against its leather finish.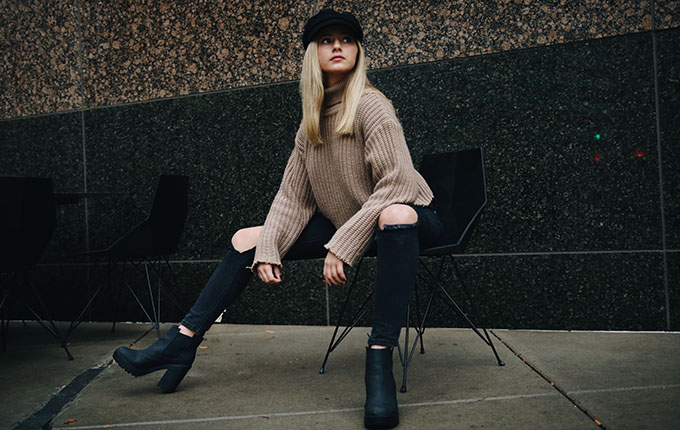 Charles Albert Women's Modern Western Distressed Boot
These boots offer a modern, inexpensive, unique take on the traditional pair of boots. Compared to the straight-cut style of a usual boot, these shoes come in a distinctive folded design. We recommend the Charles Albert Distressed Women's Boots because it can go with just about any outfit.
They are comfortably cushioned and designed for easy wear and removal. The pull-up tabs on the side allow users to slip them on and off with ease. Overall, the design and the quality of the boots make their value for money exceed its price tag.
Thursday Boot Co. Women's Icon Boots
Like their name, these boots make an iconic addition to every outfit with their bold and unique design. This is Thursday Boot Co's Icon Boots are a modern take on women's cowboy boots. Its eye-catching heels are practically guaranteed to make heads turn your way no matter where you go and is definitely worth checking out!
It is equipped with shock-absorbing insoles and glove leather interiors, creating a high-quality option for style and comfort. The studded details combined with the high-grade materials are a great deal and is what makes Icon boots a Shipito favorite.
Try the Women's Icon boots today to see what the hype is about! These boots are especially good for those shoppers looking in a more budget-friendly price range.
Sketchers Women's Workshire Peril Steel Toe Boots
For a good quality boot that you can work and get dirty in, we recommend these Women's Workshire Peril Work Boot. These boots are also marked as Amazon's #1 bestseller for the category of 'Women's work and utility boots.'
The ratings and the reviews clearly express that these work boots do not disappoint at all! These steel toe boots come in three distinct colors and are made with high-quality leather. Seeing the quality and detail that have been exerted into these boots it's no wonder why they have managed to make their way onto this list.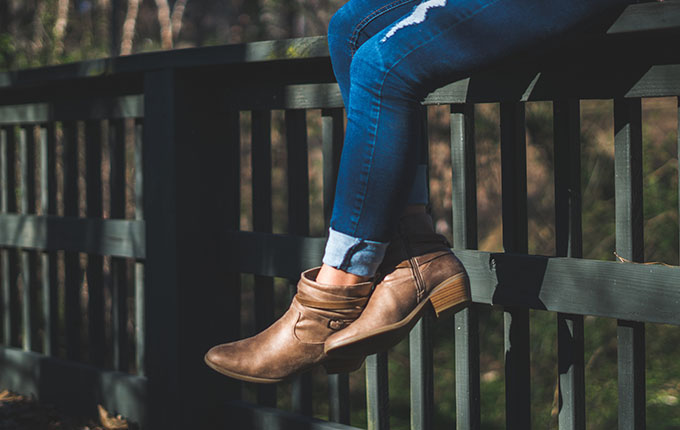 Women's Titan Alloy Safety Toe Industrial Work Boot
Timberland's Industrial Work Boots are made with 100% leather equipped with a Powerfit comfort system that makes each pair seem like it was specially crafted for you. We recommend the Women's Titan Industrial Work Boot for women who prioritize comfort above anything else.
Timberland is one of the most well-known names in the footwear industry, recognized for its durable and stylish boots.
Top Picks for Hiking Boots
What's better than exploring a new trail with a pair of the most comfortable and secure hiking boots? If you answered "nothing," then you are correct! Breaking in a good pair of hiking boots is the first step in starting a new adventure. Give these hiking boot options a quick look to get started!
Men's Timberland Mt. Maddsen Hiking Boots
These hiking boots for men are the real deal. They are built to provide the best comfort for anyone who uses them. This is mainly because of their breathable leather material and anti-fatigue footbed. They are also an incredibly affordable footwear option.
Are you a fan of environmental awareness? Show your love of planet earth by purchasing a pair of Timberland's boots. They are sustainably made and partially built with recycled materials.

The waterproof aspect of these boots is crafted from 50% plastic bottles, turning the world's clutter into something stylish and useful. For these reasons and so many more, we recommend the Timberland Men's Mt. Maddsen Hiking Boots.
Columbia Women's Newton Ridge Lightweight Hiking Boot
These hiking boots from Columbia will become every woman's best friend on all their hiking trips. These boots provide an ideal image of what all hiking boots should be like: crafted with highly durable materials, built to last through harsh conditions, and designed with a style that is classic through any decade.
We recommend the Columbia Women's Newton Ridge Hiking Boot because they are made from a combination of waterproof waxed canvas and leather, matched with a synthetic sole and a waterproof membrane. It keeps wearers safe from any annoying intruders like pebbles in your shoes, and protects the ankle from rolling, as the boots are a durable mid cut hiker.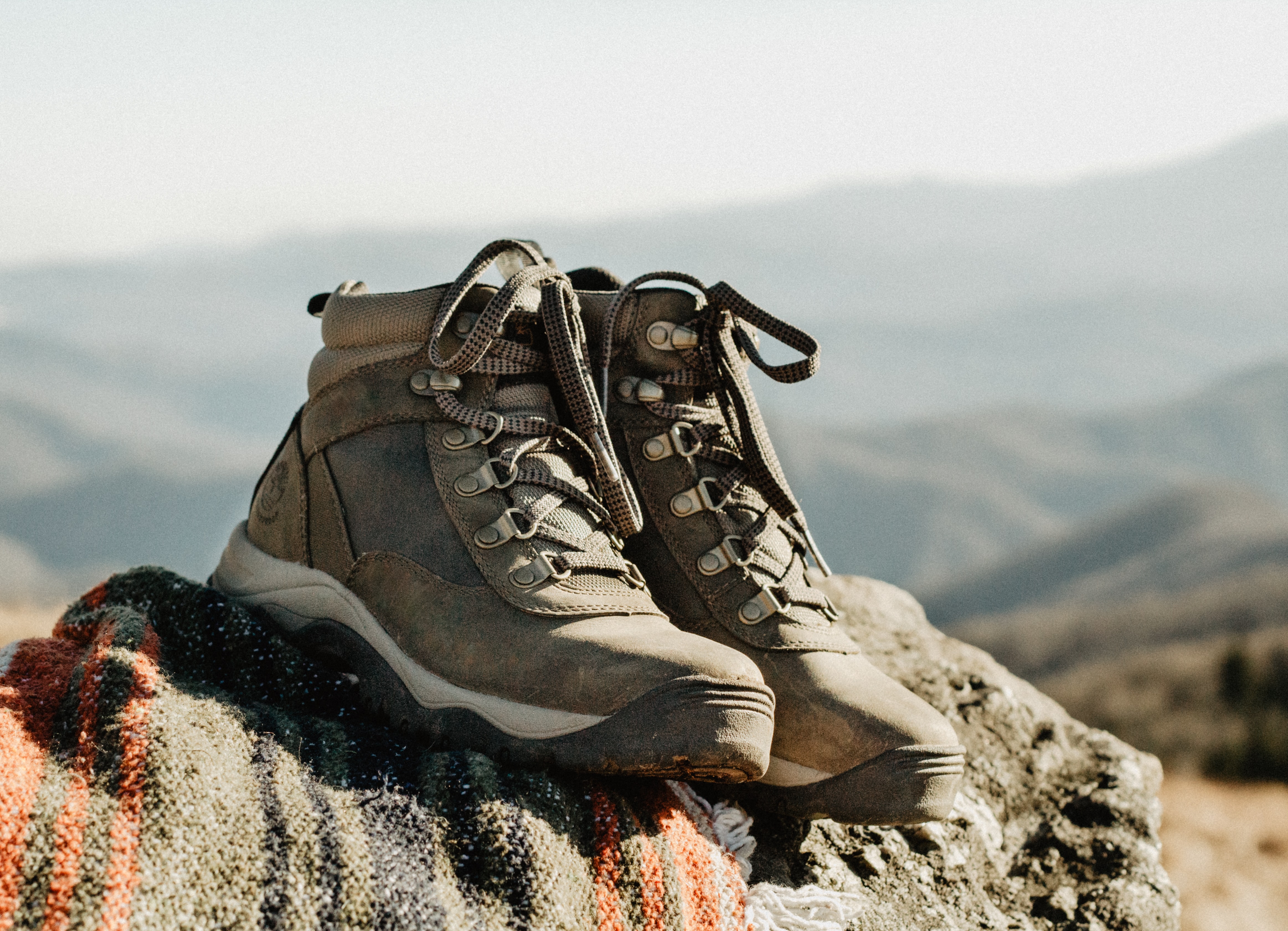 Add These Boots to Your Cart Today!
The comfort you feel in any situation usually defines your enjoyment. This includes your feet. If you're on your feet most of the time, either for work or leisure, then it's time to invest in a good pair of boots! Now that you've seen some of the best options for boots, what's stopping you from getting them?
If you're still thinking about the shipping costs, that's totally understandable. Shipping fees can be a real hassle, especially if you're outside of the U.S. Unfortunately, you can't always find something that matches your style when shopping locally. Thankfully, with Shipito you won't have to settle for less ever again!
Sign up for a Shipito account today to take advantage of our international package forwarding services and to minimize the cost of shipping from US-based stores. We offer personal accounts as well as our Shipito for Business memberships that offer significant discounts for frequent shippers.
If you have any additional questions about Shipito or our services, please contact us. You can reach us through Live Chat, by email or by phone. Click HERE for contact info.