Experience what a real shower feels like
Showerheads are one of the most important fixtures in any bathroom. They provide the necessary pressure and water flow to help get you clean, but they can also be a source of relaxation after a long day.
While there are many different types and styles of showerheads available on the market, finding the right one for your home can be a challenge. For your convenience, Shipito has compiled a list of showerheads and things to consider to help you find the right one!
Shipito is an international package forwarding company that excels in helping you purchase hard-to-find items and ship them directly to your door. Click here to learn more about how Shipito can help you with your personal and business shipping experience.
Now, on to the lists!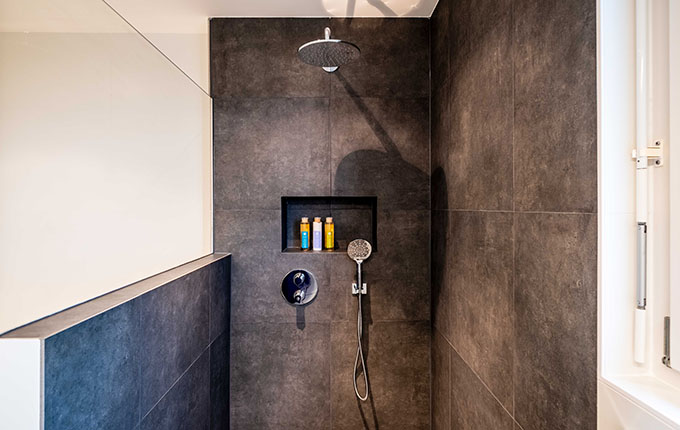 Tips To Consider When Choosing a Showerhead
The same as with any product you buy for your home, there are certain considerations you should consider before making your purchase. The most important things to look at with showerheads are water pressure, water conservation, and style.
Water Pressure
Water pressure plays an important role in your shower experience. Too much or too little water pressure can be a bad thing.
If you have low water pressure in your home, you may want to look for a showerhead with a higher water capacity to help increase the water flow. However, if you have high water pressure, you may want to look for a showerhead with a lower capacity to help reduce the amount of water flowing through the fixture.
Water Conservation
If you're looking to save water, you may want to consider a low-flow showerhead. These showerheads typically help you conserve water and keeps your water bill lower. Low-flow showerheads may also come with additional features such as flow restrictors or pause buttons.
Comfort & Style
Showerheads come in various styles, from traditional round heads to rainfall showerheads, handheld showerheads, and everything in between. There really is a showerhead type for just about everyone.
You'll also want to consider the finish of your showerhead, as this can add a touch of style.
To help you narrow down your choices, we've compiled a list of our top eight shower heads. Whether you're looking for a powerful showerhead, one that conserves water, or anything in-between, we've got you covered.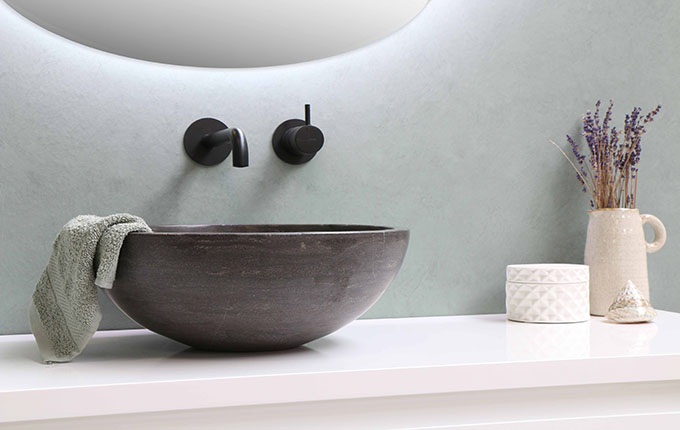 The Top 8 Showerheads
1. Best Rainfall Showerhead: BRIGHT SHOWERS Dual Shower Head Combo Set
If you are looking for the perfect rainfall shower head, we recommend the BRIGHT SHOWERS Dual Shower Head Combo Set . The set comes with a fixed showerhead and a handheld showerhead, with two spray settings. The heads are made of chrome and have black faces which helps provide a unique design as well.
The set also includes a durable and flexible 5-foot stainless steel, anti-twist shower hose with a beautiful chrome finish. The set is easy to install and requires no drilling. It can be installed in minutes with three hand-tighten connections.
2. Best Adjustable Showerhead: Aqua Elegante 6 Function Luxury Shower Head
Are you tired of looking for a showerhead that offers the perfect combination of water pressure and coverage? If so, you'll want to check out the Aqua Elegante 6 Function Adjustable Luxury Shower Head. With six different settings, this showerhead has something for everyone.
From a pulsating blast to a low-pressure flow, or anything in-between, you can easily find the perfect setting for your needs. Plus, the nozzles are shaped to jet water flow, preventing calcium build-up inside and on the nozzles. As a result, you won't have to worry about hard water clogging up your spray nozzles.
If you are worried about shipping your showerhead internationally, don't be. Shipito has you covered! Shipito is a parcel forwarding service that ships packages to over 220 countries worldwide. You can even save up to 80% on shipping costs when you take advantage of our Package Consolidation service!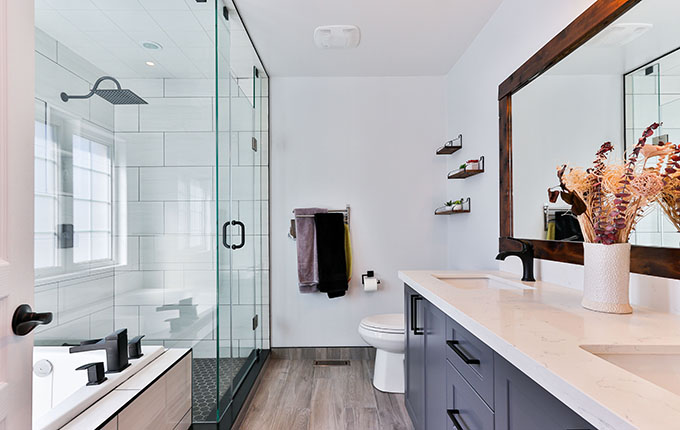 Best High-Pressure Showerhead: SparkPod High-Pressure Rain Showerhead
If you are looking for a more luxurious shower experience, we recommend the SparkPod High-Pressure Rain Showerhead. This showerhead features 90 easy-to-clean rubber jets that provide a powerful rain-like flow, and the high-pressure design means you'll always feel the full force of the water.
The included Teflon tape and water filter make installation quick and easy, and the chrome finish adds a touch of luxury to any bathroom. Plus, the low water consumption saves you money on your energy bills. So, if you're looking for a showerhead that offers both style and substance, you can find it with the SparkPod High-Pressure Rain Showerhead.
Best Eco-Performance Showerhead: Moen 26100EPSRN Engage Magnetix
Some people really like having a handheld showerhead. If this sounds like you, you should definitely check out the Moen's Engage Magnetix showerhead for your bathroom.
The spot-resist brushed nickel finish resists fingerprints and water spots, and the magnetic docking system makes it easy to attach and detach the handheld showerhead.
With multiple distinct shower settings, you can customize your shower to fit your needs. The eco-performance magnetic docking system allows for easy release and returns, so you can use it as a handheld showerhead or leave it in the dock. This showerhead is truly an upgrade for any shower.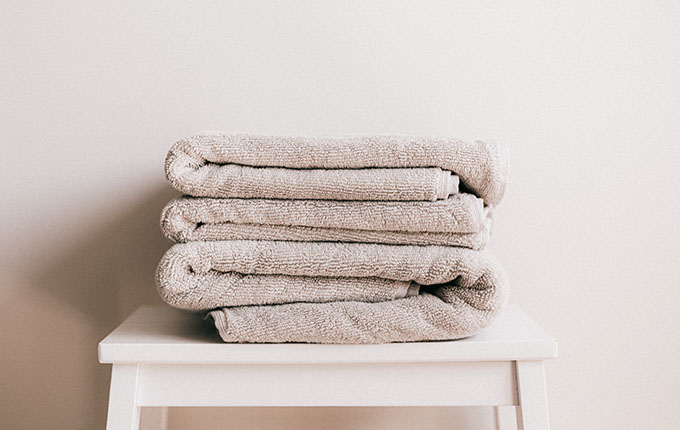 Best Filtered Showerhead: AquaHomeGroup Luxury Filtered Showerhead Set
Do you love the feeling of rain on your skin? Now, you can enjoy that same sensation in your shower with the AquaHomeGroup Luxury Filtered Showerhead. This 15-stage shower filter also removes chlorine and harmful substances, leaving you with clean, soft water that feels incredible on your skin.
The internal filter cartridge is made with Vitamin C + E for added benefits, and the showerhead is composed of premium metal for a luxurious look and feel.
In addition, this rain showerhead reduces chlorine, heavy metals, rust, sand, and other sediments, making it the perfect choice for those who want the best possible shower experience.
If you are in the market for rainfall showerheads, this product is definitely worth your consideration.
Best Dual Showerhead: AquaDance 7" Premium High-Pressure Rainfall Combo
For those who feel they can never quite get the coverage you need in the shower, we recommend the AquaDance 7" Premium High-Pressure 3-Way Rainfall Combo. Both showerheads can run independently or at the same time.
The brushed nickel finish is beautiful and will complement any bathroom décor. The high-power click lever dial, rub-clean jets, and angle-adjustable all-surface brushed nickel finish make this showerhead easy to keep clean and adds a great sense of style to the bathroom as well.

The ergonomic grip handle is comfortable to hold and stylish. With six settings, you can customize your shower experience. Choose from power rain, pulsating massage, power mist, rain massage, or water-saving pause mode.
If you are having trouble purchasing your showerhead of choice, try using our Assisted Purchase service. All you need to do is tell us the products you want, and we will make the purchase for you and charge your account. This helps to simplify and improve your overall shopping experience.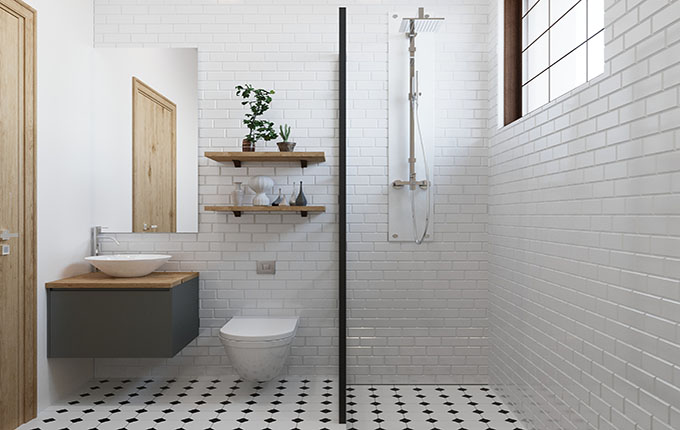 Best Handheld Showerhead: AquaDance High-Pressure 6-Setting 3.5" Chrome Face Handheld Showerhead
If you enjoy hot showers and massages, we have the right showerhead for you. You can enjoy an elevated showering experience with the AquaDance High-Pressure 6-Setting 3.5" Chrome Face Handheld Showerhead.
It can be used as both an overhead or handheld shower and features a high-power click lever dial for different massage types, ergonomic grip handle, and rub-clean jets to clean and prevent lime buildup. Plus, it comes with everything you need for the install including the overhead bracket, handheld showerhead, hose, washers, and plumber's tape.
It is easy to install and requires no tools.
Best LED Showerhead: DreamSpa All Chrome
Have you ever wanted to shower in the dark? Now you can! The DreamSpa All Chrome includes LED lights that are powered by running water, so no batteries are needed. The extra-large 5.25" chrome face with reflective perimeter rim is perfect for any bathroom decor.
The five settings include power rain, pulsating massage, hydro-mist, economy rain & water-saving pause. The LED lights change automatically according to water temperature, making it a great feature. The DreamSpa All Chrome is easy to install and is backed by a limited 1-year warranty.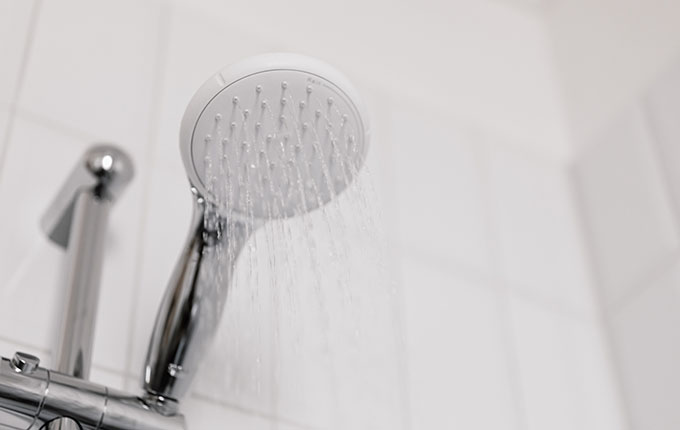 More Shipito Services
With our services, you can shop from virtually any US-based store, no matter where in the world you live. We provide you with a US Shipito address, you shop online and have your items shipped to our warehouse, and then we forward your packages to you. It's that simple.
With Shipito, you can:
Save up to 80% on shipping costs
Combine packages for more savings
Free photo updates of your items
Tax-free warehouse options
Knowledgeable customer support
You can also access 45, 60, or 90 days of free storage if you are a Premium or Shipito for Business member. You can still get seven days of free storage for those who have free accounts.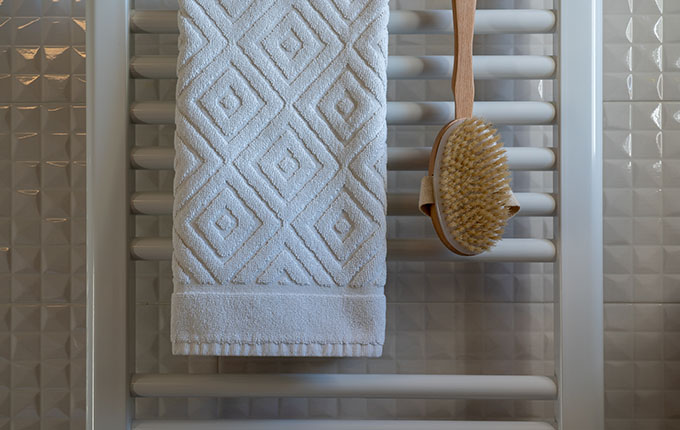 Contact us Today
Whether you are shopping for showerheads, clothes, electronics, or anything else, Shipito can help you get it with our international mail forwarding services.
If you want to get an estimate of how much it will cost to ship an item to you, we suggest using our Shipito Shipping Calculator on our website.
Still have questions? Feel free to reach out to us. You can contact us via Live Chat Monday through Saturday 4 am at 6 pm Monday to Saturday and Sunday from 4 am at 3 pm Pacific Time. You can also reach us by email at support@shipito.com or by phone at +1 (310) 349-1182.
Sign up today to start shopping, shipping, and saving!