For a Stronger, Healthier Lifestyle
Exercising is key to good health, but sometimes we need a little extra help to reach our fitness goals. That's where workout supplements come in.
Workout supplements can give you the edge you need to boost your performance and help you build muscle. But, with so many products on the market, it can be tough to know which ones are right for you.
We have put together a quick look at some of the most popular workout supplements and what they can do for your health and muscle growth.
When you need to ship products like supplements and protein powder around the world, you need to partner with a trusted international parcel forwarding company, like Shipito. Shipito allows you to buy products online from popular US-based stores and ship them practically anywhere in the world!
Shipito has great low rates, fast shipping speeds and a wide variety of well-known carriers like DHL, UPS, and more!
Whether you are needing package forwarding from US to Canada, or need to ship from the US to Australia, or anywhere in-between, Shipito provides you with an affordable, hassle-free shipping experience!
Click Here for more information on how Shipito can help you with your international package forwarding needs!
Now, let's check out these great supplements:
Pre-Workout Options
Having energy is important for any workout, but it is especially important if you are looking to build muscle. Muscle growth occurs when your muscles are broken down and then rebuilt. This process requires a lot of energy, so it is important to have a pre-workout supplement that will give you the energy you need to power through your workout.
Vega Sport Pre-Workout Energizer
The Vega Sport Pre-Workout is one of the best pre-workout choices for those who are looking for an energy boost without the use of caffeine. The main ingredient in this product is rhodiola, which is an herb that has been shown to improve mental and physical performance.
Other ingredients include green tea extract, ginseng, and B-vitamins. This product is also vegan, gluten-free, and certified by NSF International.
Each serving gives an energy boost akin to a cup of coffee, but the best part is that it is low calorie and low carbohydrate too. Because it's vegan, it can be consumed by anyone!
If you're someone who struggles to get moving in the morning, this is a great supplement for you. It mixes easily with water or your favorite beverage and has no artificial flavors or sweeteners, which is why we recommend you add the Vega Sport Pre-Workout Energizer to your workout routine.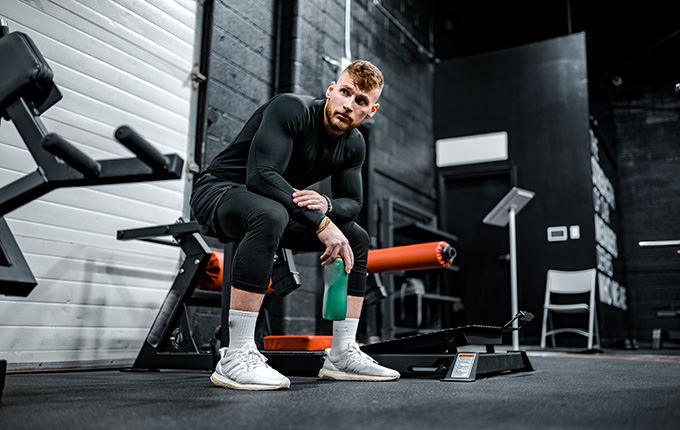 True Athlete Natural Energized Training Formula 2.0
The True Athlete Natural Energized Training Formula 2.0 is another great pre-workout supplement that boosts energy and performance without the use of artificial ingredients.
The formula is designed to support increased blood flow and oxygen delivery to muscles, which can help improve endurance and reduce fatigue. Additionally, the True Athlete Natural Energized Training Formula 2.0 contains vitamins B6 and B12 for energy metabolism, as well as electrolytes to support hydration.
It also has micronized creatine, which is a form of creatine that is easier for the body to absorb. Creatine is a popular supplement among athletes and bodybuilders because it has been shown to help improve strength, power, and muscle size.
This pre-workout also contains beta-alanine, an amino acid that can help delay fatigue during exercise. For all of these reasons, we recommend the True Athlete Natural Energized Training Formula 2.0 for those who find it hard to get motivated for a good workout!
If you find yourself having trouble making your pre-workout purchase, let Shipito help you. Give our Assisted Purchase service a try! All you need to do is tell us what product you want, how many you want, and send us a link to the product(s) you need.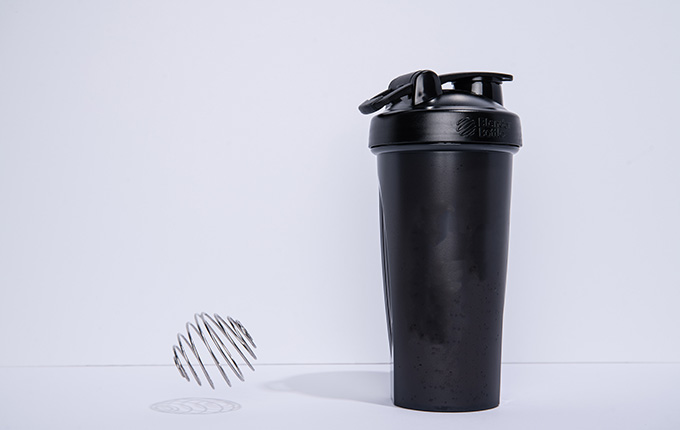 Protein Powder
Protein powders, on the other hand, are designed to help you build muscle. They generally contain a blend of different proteins, including whey and casein. Some even have additional ingredients like creatine, vitamins, and minerals.
Optimum Nutrition Gold Standard 100% Whey
Optimum Nutrition has always been known for quality, and their whey protein powder is no different. In fact, it might be the best protein powder on the market.
Optimum Nutrition Whey is made with premium ingredients, including 24 grams of whey protein per serving, 5.5 grams of naturally occurring branched-chain amino acids (BCAAs), and 4 grams of glutamine and glutamic acid.
It also comes in several unique flavors and is low in fat and calories, so you can feel good about taking it!
Its main ingredient is whey protein isolate, which is about 90% pure protein by weight. It's also enhanced with a blend of three different whey proteins – whey protein concentrate, whey peptides, and whey protein isolate. This ensures that your body gets a steady supply of amino acids to help with muscle growth and recovery.
It also contains Lactase and Aminogen, two enzymes that help your body break down and absorb the protein more effectively. As a result, you get more out of each scoop, and your muscles recover faster.
For the overall best Whey Protein (in our humble opinion), give Optimum Nutrition Gold Standard 100% Whey a try. You won't be disappointed.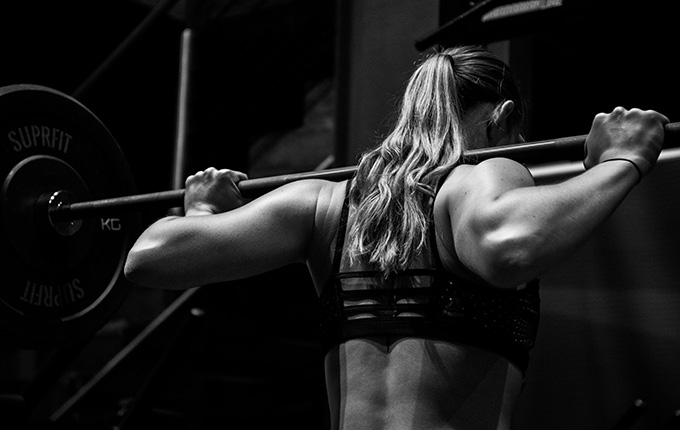 Dymatize ISO100 Hydrolyzed
Dymatize ISO100 Hydrolyzed is a high-quality organic protein powder available on the market these days. It's perfect for those who are looking to improve their health and muscle growth.
This protein powder is made with hydrolyzed whey protein isolate, which means that it has been pre-digested and broken down into smaller peptides for easier absorption. This makes it an ideal choice for post-workout recovery or first thing in the morning when your body needs a quick shot of protein.
It is also very low in lactose, making it a good choice for those who are lactose intolerant. Although it is one of the most expensive protein powders on the market, you definitely get what you pay for when you buy Dymatize ISO100 Hydorlyzed protein powder.
If you look at the different sizes of protein powders and wonder "how much will this cost to ship?", then we have got you covered. With Shipito's Shipping Calculator, you are able to get a quick and easy shipping estimate with just a few short details. Simply input the package weight, dimensions, and value to get your instant and accurate shipping estimate.
Multivitamins
Men and women have different nutritional needs, so look for a supplement that's tailored to your specific needs. In general, men need more calories and vitamins than women do, and they also require different amounts of certain nutrients.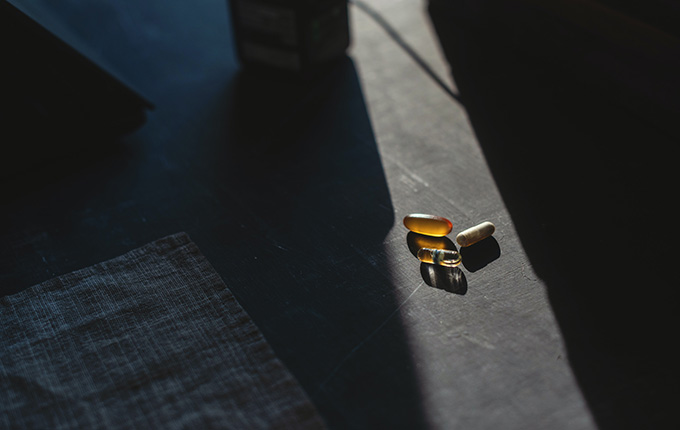 Optimum Nutrition Opti-Men Multivitamin
The Optimum Nutrition Opti-Men Multivitamin is a comprehensive multivitamin supplement that has been designed specifically for men.
It contains 75 different vitamins, minerals, and herbs, all of which have been chosen for their ability to support optimal health and vitality. The Opti-Men Multivitamin also includes a proprietary blend of ingredients that are designed to support muscle growth and recovery.
It's considered the best multivitamin for men because it contains all the vitamins and minerals that men need in one convenient supplement. It's also one of the most affordable multivitamins on the market.
For a great all-around men's multivitamin, pickup Optimum Nutrition Opti-Men Multivitamin today!
EVL Women's Multivitamin
One multivitamin that we particularly like for women who are looking to improve their health and fitness is the EVL Women's Multivitamin.
This multivitamin is designed specifically for women and it contains all of the essential nutrients that your body needs. Additionally, it includes ingredients that are beneficial for women who are looking to improve their overall health and well-being.
The EVL Women's Multivitamin earns it's spot on the list because it has a blend of vitamins and minerals that are essential for women, including calcium, iron, magnesium, zinc, and more. It also contains a proprietary blend of herbs and botanicals that have been traditionally used to support female health. Additionally, it has a blend of antioxidants and phytonutrients that help to protect your cells from damage.
This multivitamin is also non-GMO, gluten-free, soy-free, dairy-free, and sugar-free. It is also free of artificial colors, flavors, sweeteners, and preservatives, which makes it the ideal multivitamin for women.
If you end up buying multiple products from different sellers, Shipito has a way for you to save up to 80% on your shipping costs! Take advantage of our Shipito Package Consolidation service. This allows you to combine multiple packages into one before being sent to the final destination. It's fast, easy, and can save you a bunch of money!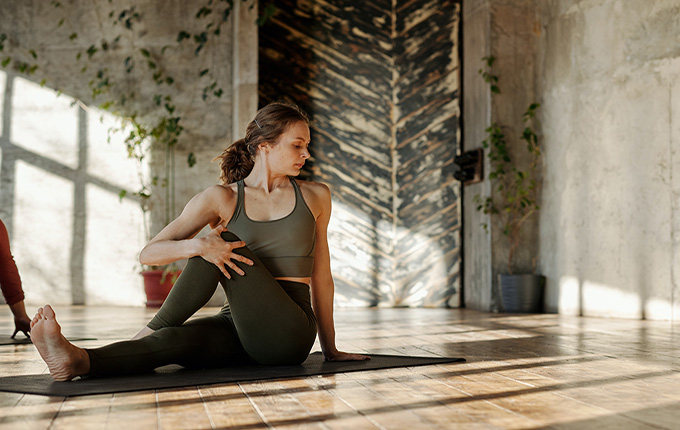 Ready To Improve Your Health and Muscle Growth
Finding the products you need can easily be done when shopping online. However, If you're not living in the US, you can also buy them with the help of an international package forwarding company, like Shipito.
Shipito offers Free and Premium accounts as well as our Shipito for Business membership. Each type of account has its own unique benefits based on your shipping needs. When you sign up for a Shipito account, you will be given a US address to use as your shipping address. Simply use that address when making an online purchase and your products will ship to our warehouse.
From there, you will be able to add any additional services you may need before shipping it off to your desired destination. Package forwarding with Shipito is fast, easy, and affordable. Sign up for a Shipito account today and start saving money on all your international mail forwarding needs.
If you have any questions or would like additional information, please don't hesitate to contact us via Live Chat, by email at support@shipito.com or by phone at +1 (310) 349-1182.
Happy Shopping!