Give mom everything she deserves
Mother's Day is just around the corner, so now is the time to go all-out with giving personalized gifts, planning a fun activity for the whole family to enjoy, and spending time with all the "mothers" in your lives.
Don't delay your Mother's Day shopping! Shipito is a great option to have your gifts delivered quickly and safely to your doorstep. We deliver packages to over 220 countries around the world and can help you save money on overall shipping costs.
Click here for more information on how Shipito can help you with all your international package forwarding needs.
If you need some quick ideas for a Mother's Day gift, take a look at our top gift ideas below to show her your love!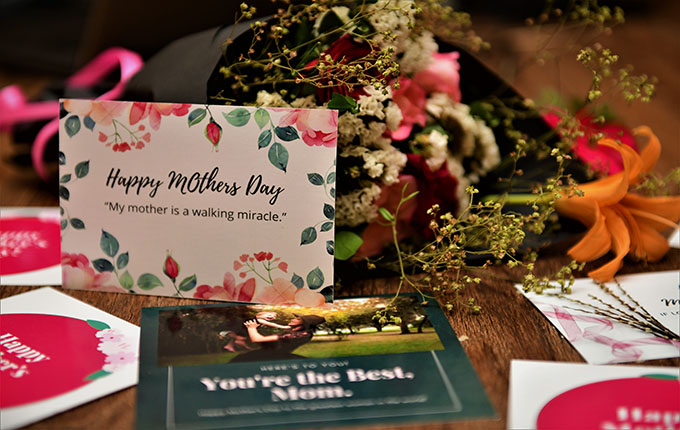 When is Mother's Day?
To help you prepare in advance, it's best to know when exactly Mother's Day is in 2022. Mother's Day falls on different dates depending on where you are in the world. For instance, if you're residing in the US, Australia, Canada, and most European countries, Mother's Day is coming up soon on the 8th of May in 2022.
If you find yourself short on time, it's best to resort to an international parcel forwarding service provider like Shipito. In addition to shipping items immediately, allowing you to receive the gift before Mother's Day, Shipito can also do the shopping for you.
If you are having trouble finding an item that you want, you should check out Shipito's Assisted Purchase service. All you have to do is tell us what items you want, how many you want, and we will make the purchase on your behalf and charge it to your account.
Best Mother's Day Gift Ideas
Before opting to use an international mail forwarding service, such as Shipito, it's crucial that you know what gift to give.
To help you out, here are some gift ideas that'll express how important the mother in your life is.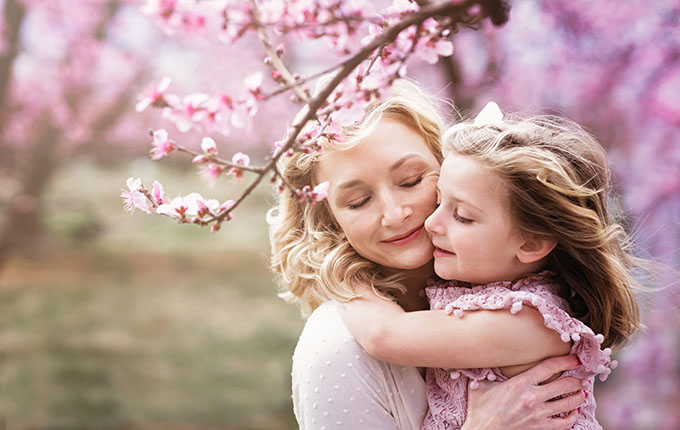 1. Mother's Day Jewelry
They say that "diamonds are a girl's best friend," which makes sense since jewelry is perhaps the most common gift to give on Mother's Day. Furthermore, since some jewelry items can come with a hefty price tag, it can be a great way of showing how much you love someone.
There are a lot of places you can find jewelry, but a few places to shop for quality and relatively affordable jewelry are stores like Macy's and Nordstrom. Putting the price aside, here are a few reasons why pieces of jewelry are the perfect gift this Mother's Day.
Generally, Mothers Don't Buy Jewelry for Themselves
Sometimes, women may treat themselves to something special, like a pair of shoes, bags, clothing, and so on. But an item that's not usually in their mind to buy for themselves is jewelry, probably because it's luxurious and expensive. In this case, it's up to you to give them a sparkling piece of jewelry.
Can Be Passed Down
Giving jewelry on Mother's Day isn't just a heart-warming gesture. The gift can also be passed down to the child the moment that they're old enough to appreciate jewelry. So, giving jewelry isn't only special for women but you'll also give them the opportunity to gift their kids with something that can't be bought, but can be passed down for generations –– sentimentality.
Reminds Them of You
Giving someone the gift of jewelry can also serve another purpose. It can serve as a constant reminder of you and your love each time they wear it.
As a quick reminder, please be sure to checkout our Prohibited and Limited Items page to make sure you can ship jewelry to your country. As a general rule, you cannot ship any loose stones, and you cannot ship jewelry with a value greater than $5,000 US dollars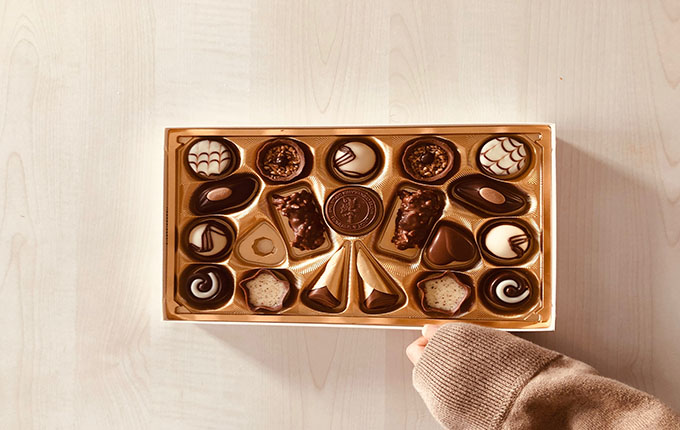 2. Chocolates
Chocolates are a close second when it comes to gift giving. There are so many different kinds of chocolates that you can find something that appeals to anyone's taste. Milk chocolate, semi-sweet, dark chocolate, white chocolate, and so many more are available to buy.

We recommend Dove chocolate due to their bite size pieces and their large variety of available flavors.
Want to know how much shipping costs will be? Try our Shipito shipping calculator to get a free estimate of how much it will cost to ship. Simply input the warehouse you wish to send it to, your final destination address, as well as the weight and dimensions of the package to find out.
3. Puzzles
If your wife or mom loves puzzles, then you can introduce them to a new or bigger puzzle. Puzzles are meant to be beautiful, fun, and challenging. If she is used to 500-piece puzzles, try gifting her a 1000-piece puzzle.
If you enjoy doing puzzles too, great! If not, maybe an additional gift would be to give of your time and sit down to do a puzzle together. It allows you to talk to each other, work together, and spend quality time together. You can find puzzles for just about anyone on Amazon.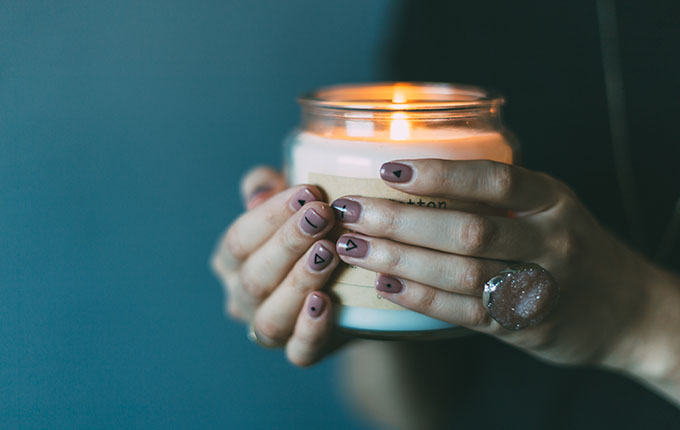 4. Shower Steamers
Nothing beats the relaxation after a long shower. To take it up a notch, give your wife or mom some shower steamers. Shower steamers are scented with essential oils, like peppermint, lavender, and vanilla, turning an ordinary shower into a five-star spa-worthy experience. We recommend the BodyRestore shower steamers for the best shower experience.
If you want to take your gift to the next level, check out our recent blog page "8 Showerheads to Improve Your Shower Experience" to find the best new showerhead to include with the shower steamers.
5. Scented Candles
Scented candles are a great way to spice up any room in a home. Get her a floral candle to remind her of spring, or a tropical scented candle to mentally take her on a vacation to paradise. Scented candles also make a home feel cozier. Share your love for the mothers in your life with a new and exciting candle.
We recommend shopping for candles on places like Amazon for the best variety of scents and sizes.
Buying multiple products from different stores/sellers? You can save up to 80% on your overall shipping costs by taking advantage of Shipito's Package Consolidation service. We will combine your multiple orders into one package before shipping it to you, saving you money on your order.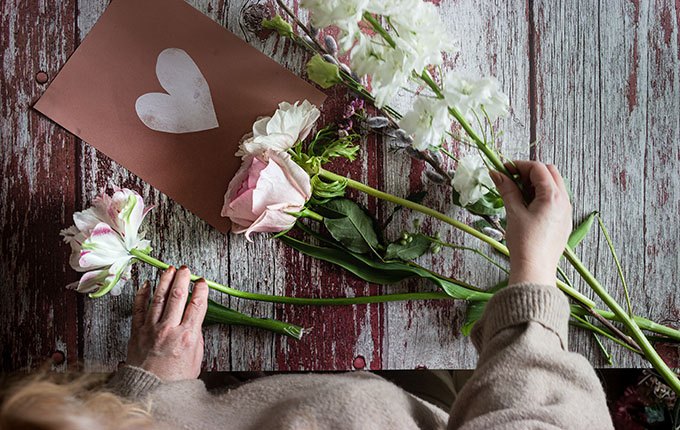 6. Clutch Purse or Wallet
Another one in the storage department, if the significant woman in your life likes to travel light yet well-organized, opt for a clutch that can hold a lot of essential items, like laptops, gadgets, and phones.
We suggest an online department store like Macy's to find a wallet or purse that fits her style and size needs.
7. Hot Air Brush
If she's giving hints about replacing her hairdryer, then opt for a hot air brush. Not only is this tool multifaceted, but it can also cut the average drying and styling time in half. Help her dry and style her hair with this must-have tool.
For a quality product at an affordable price, we recommend the REVLON One-Step Volumizer.
8. Roomba Self-Emptying Robot Vacuum
A home appliance may be the last thing on one's mind when it comes to the best Mother's Day gift ideas. But a Roomba, which is a great way to clean floors, is an exception. This is particularly true for the Roomba i3+.
This version will automatically empty any dirt and hair that's in the vacuum bag, allowing for easy cleanup. You can also control and set a cleaning schedule via its app, ensuring that the floors are always squeaky clean.
Help her clean up the house, without lifting a finger, and get her an iRobot Roomba i3+.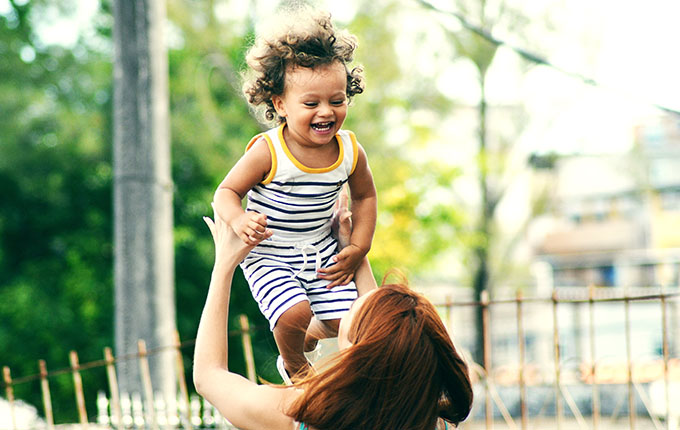 Gift-Giving Tips for Mother's Day
A statistic in 2021 showed that 43% of mothers say that a simple card will suffice, while 36% appreciate flowers. Moreover, 21% love to have jewelry, while 23% consider a massage or spa day the perfect way to spend Mother's Day.
This only proves that what's considered an ideal gift for one may be unnecessary for another. Since each woman has different wants, likes, and preferences, it can be difficult to select a gift that'll surely bring a smile to a mother's face.
Fortunately, these gift-giving tips will ensure that you can choose a type of gift that brings joy not only to your wife's or mother's face but also to their hearts.
Choose Something Your Mother Loves
No one knows your wife or mother like you. So, you should probably have an idea of what she loves or needs, like her favorite skincare product, perfume, or restaurant. If you do, then give her something that's related to whatever she loves. For example, you can consider dining with her at her favorite restaurant this Mother's Day.
The Gift of Time
Gift-giving shouldn't be about the price tag. Even the simplest gifts will have the most impact as long as they're made or given from the heart. Even something as simple as a collage of old photos could be as meaningful as a piece of jewelry.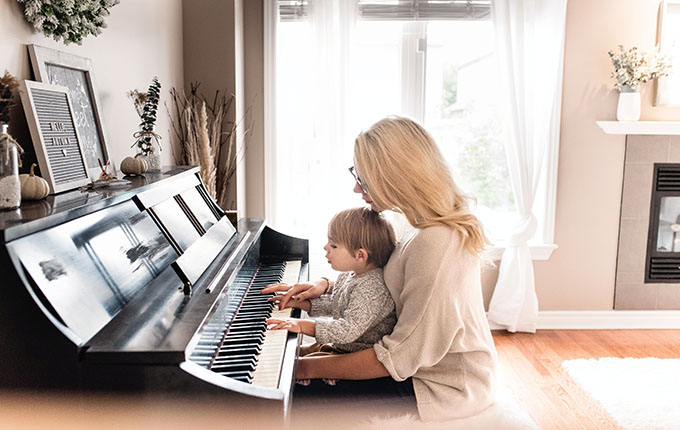 Happy Mother's Day!
As Mother's Day is fast approaching in the US, Australia, Canada, and most European countries, it's best to have a gift idea for your wife or mother.
To help with the selection process, don't hesitate to ask for help from a professional international package forwarding service like Shipito. Feel free to reach out to us. You can contact us via Live Chat Monday through Saturday 4 am at 6 pm Monday to Saturday and Sunday from 4 am at 3 pm Pacific Time. You can also reach us by email at support@shipito.com or by phone at +1 (310) 349-1182.
Shipito makes the whole gift-giving process a lot easier. Sign up for a Shipito account today to be fully prepared for Mother's Day this year!